Affiliate links have been used in this post about how to put together a rustic farmhouse spring centerpiece for your kitchen table. This means I can earn fees by linking to products on websites I am associated with via affiliate advertising programs. Please note that all affiliate links have been marked with an asterisk* such as this. If you have any further questions about this, you can click here to read my policies page.
Helloooo, dear readers! Wow, I can't believe we're already over halfway through May. How did this month fly by so quickly?! We've had so much going on in the CPL household, that's for sure. I've been trying to get through a ton of projects so I can get a few more things crossed off my to-do list. Oh! And we finally hung stuff on our bedroom walls. That made me feel super accomplished.
Alright, let's get started now talking about my farmhouse spring centerpiece & tablescape!
It's sweet & simple, & I'm so excited to share it with you today.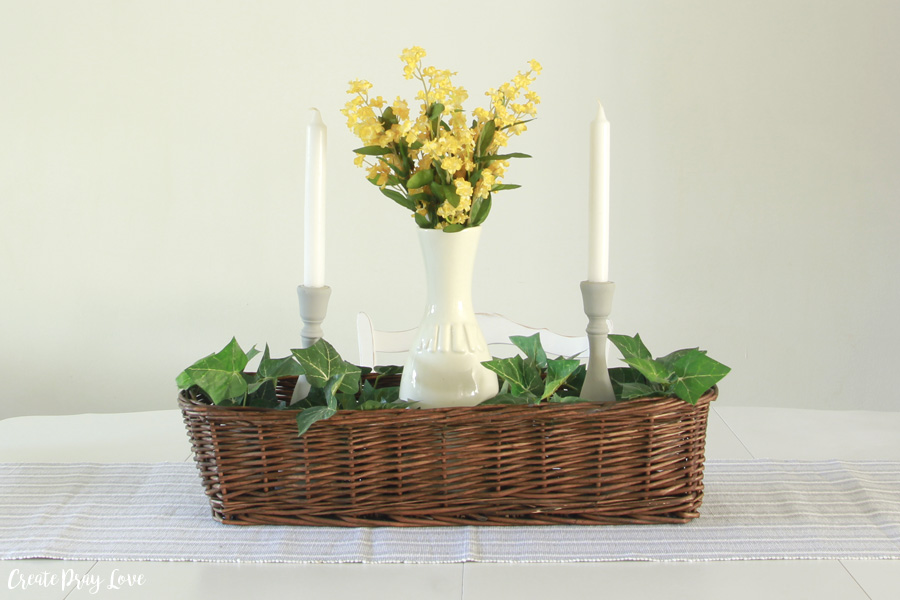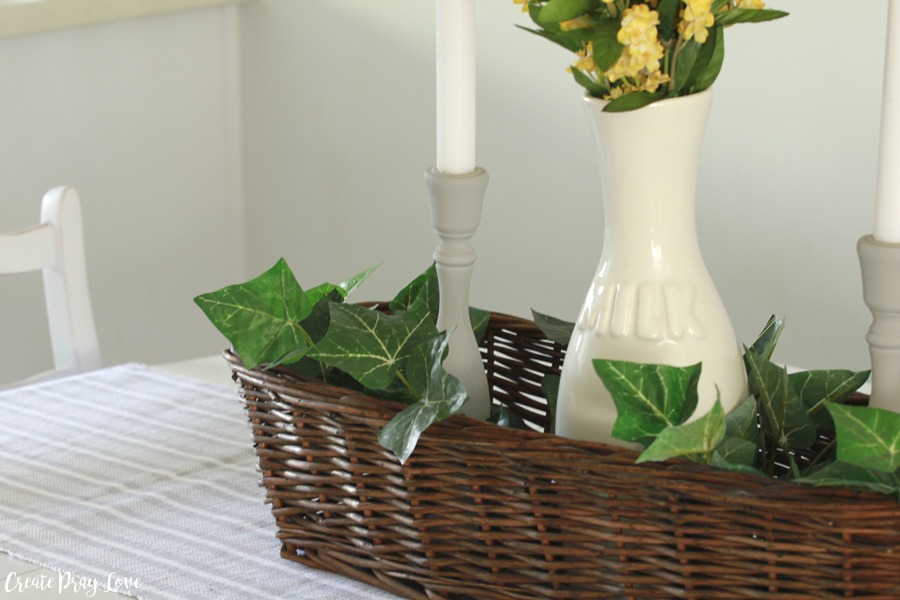 I found a lot of these items at the thrift store, which is mostly what makes this tablescape so unique!
My favorite thing out of all of them is probably the milk jug vase & then also the yellow faux flowers from Michaels.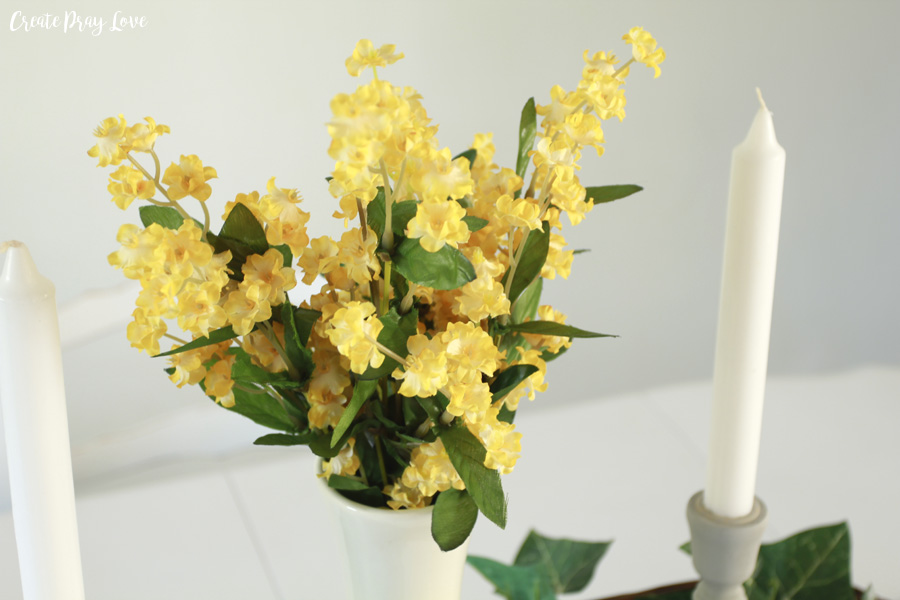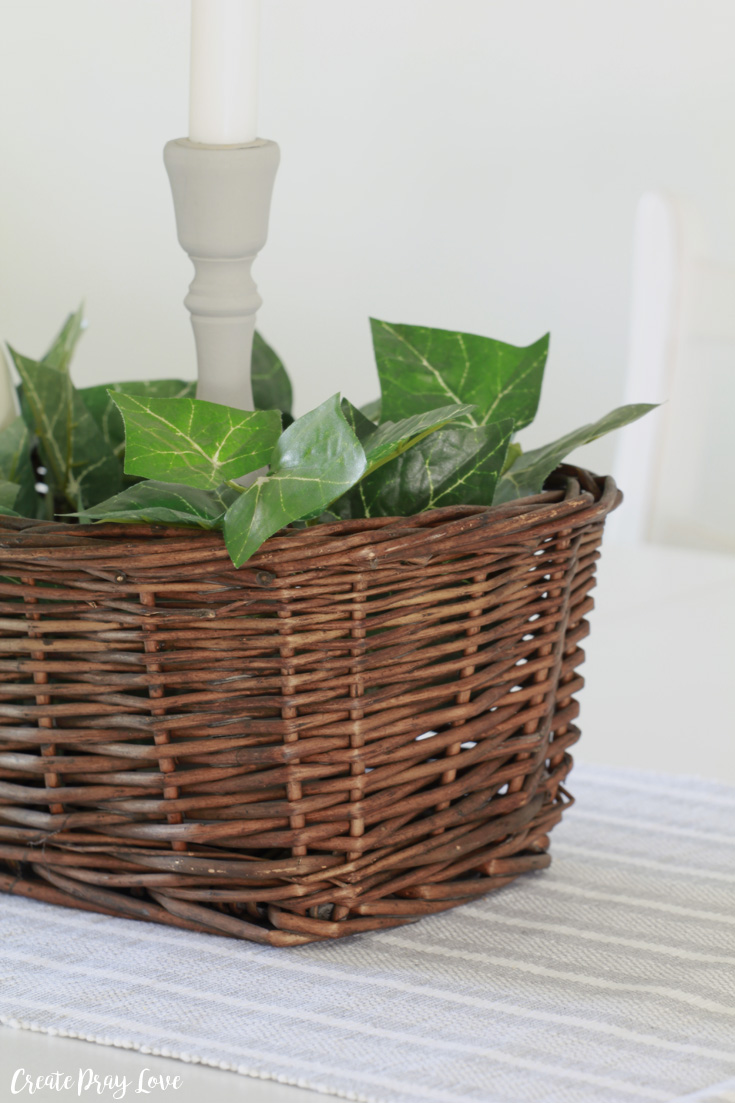 The faux ivy greenery was another thrift store find, & I got a big bushel of it for under two bucks! :-O I could NOT believe my luck, because this stuff can get seriously pricey.
I cut off a bunch of the "branches" that had 5-6 leaves on them each. Then, I just stuck them in the basket wherever it looked good!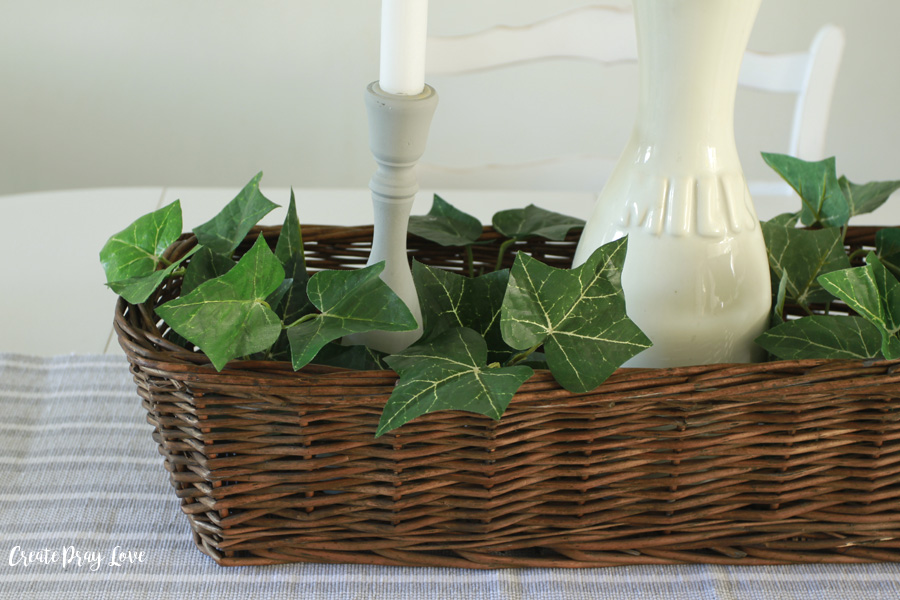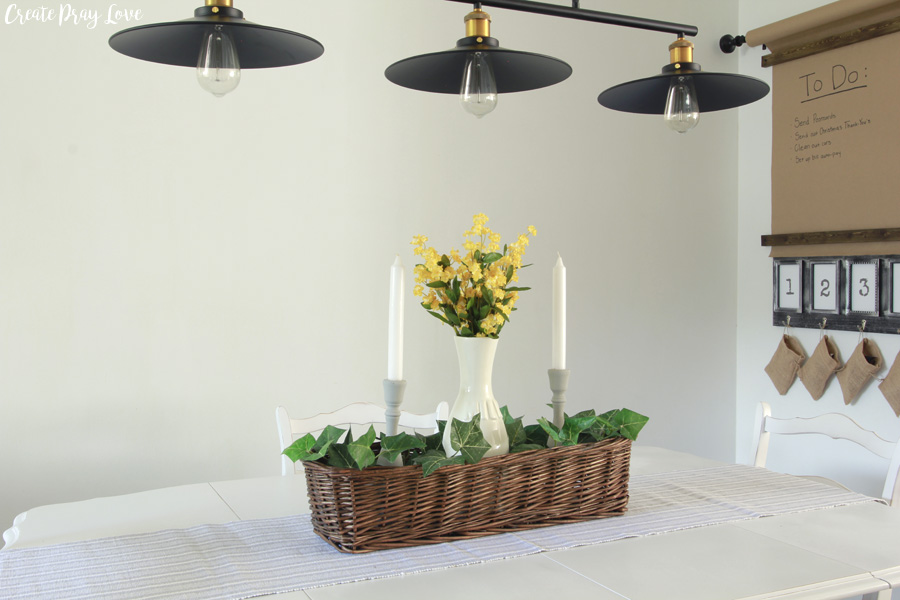 The candlesticks were a DIY project from a while back, although I don't think I've posted them on here yet. So, I'll try to get that to you guys soon!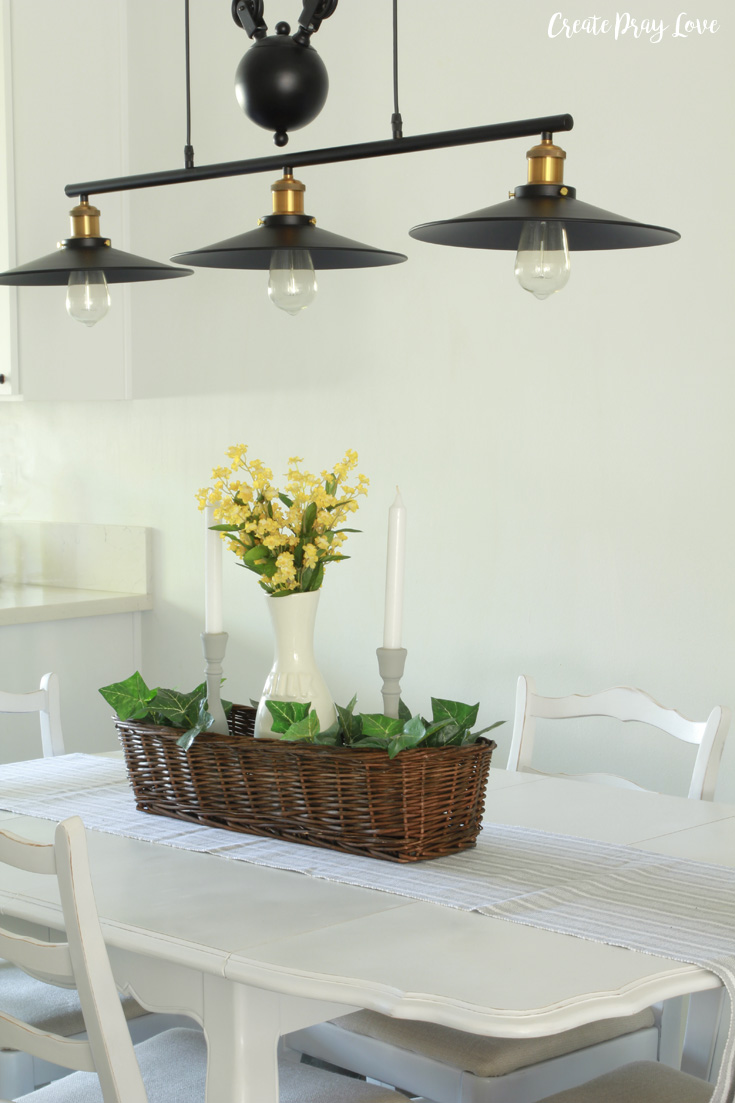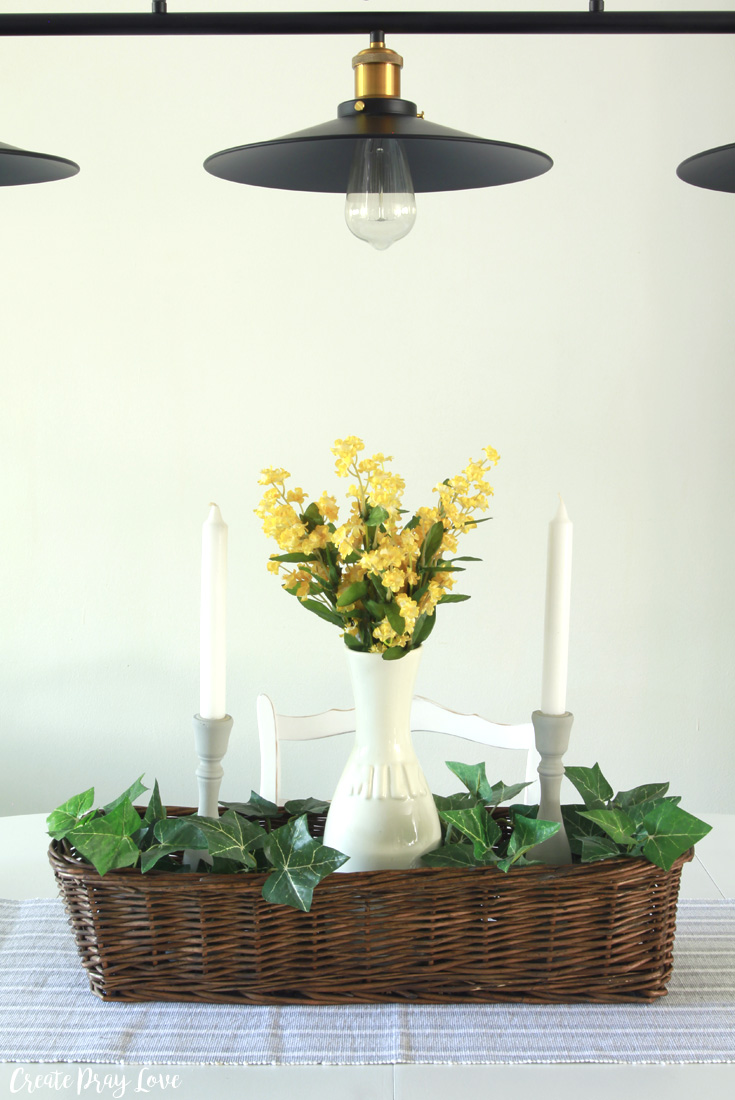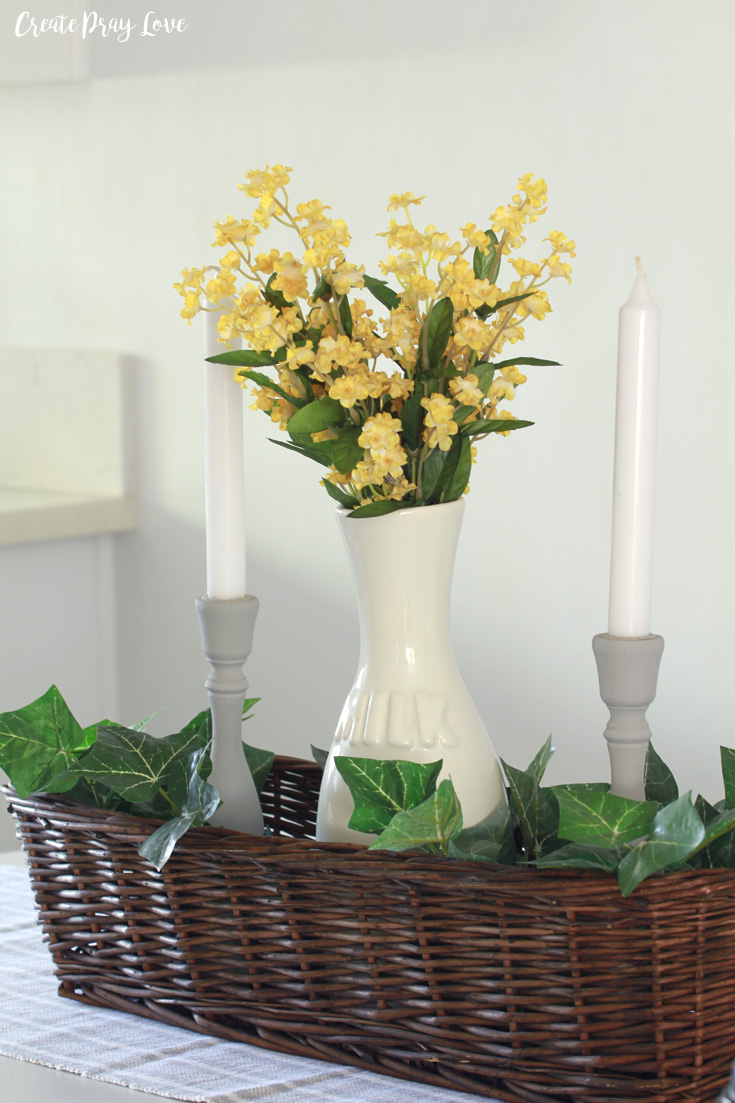 And that's it! Thank you so much for checking in with me today & reading all about my little farmhouse table decor. I so appreciate you!
SHOP THIS FARMHOUSE SPRING CENTERPIECE LOOK:
MORE POSTS YOU MAY ENJOY: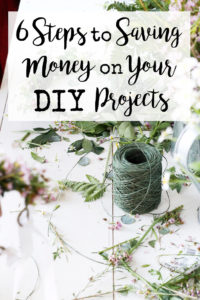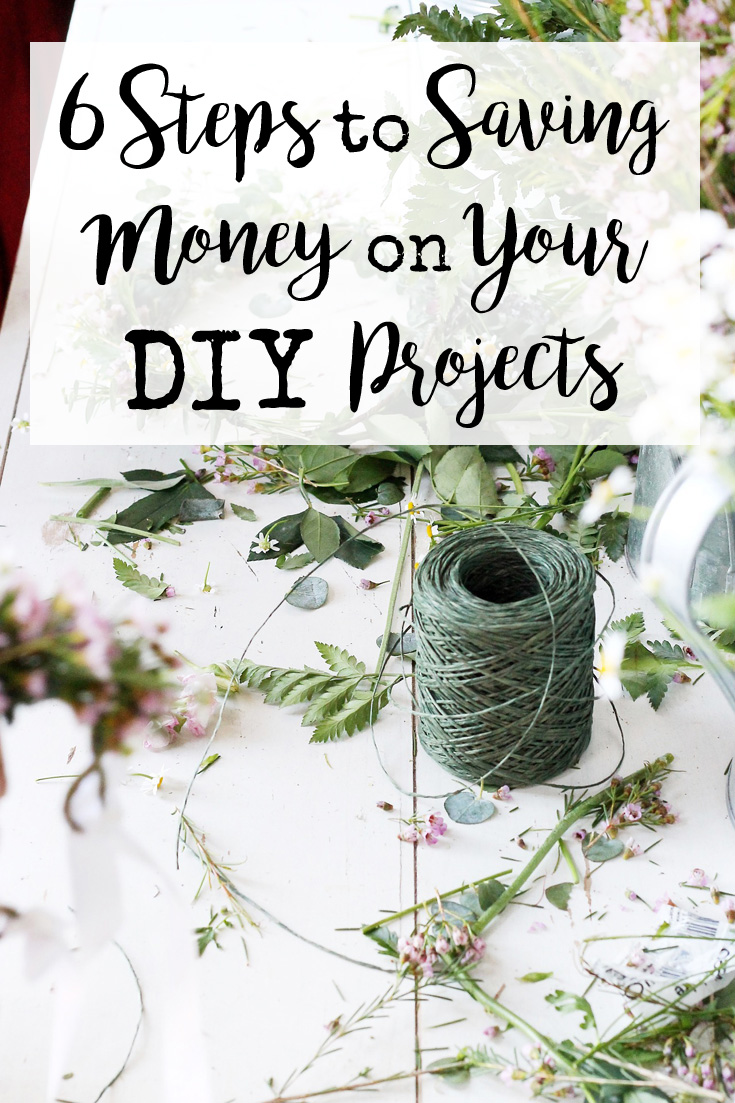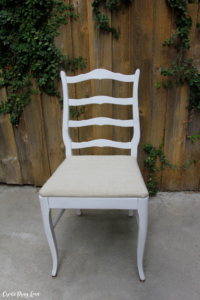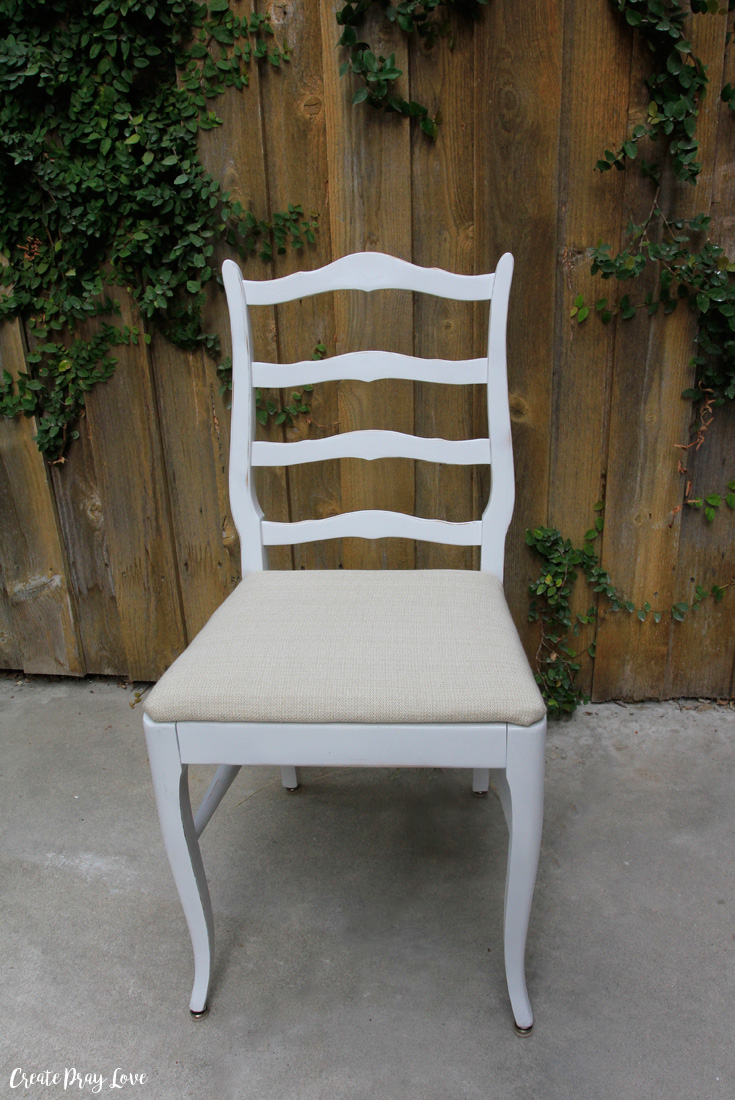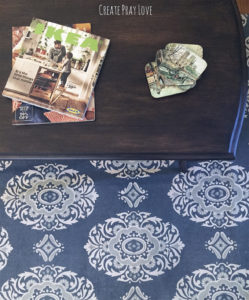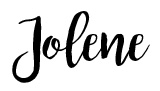 Connect with me on social media!
facebook - twitter - pinterest - instagram