DIY Friday | Post #16
Greetings from the midwest! I am writing this from our hotel room while feeling the jetlag due to the red eye flight we took last night. We're out here visiting family, and it's fun because all six of us got to come together (me & hubs, mom & dad, brother & sister-in-law).
I love traveling, but I am the first to admit it can be tiring at times.
My DIY post for you today includes a tour of the gallery wall in our apartment living room. When we first moved in and bought the low bookshelves and our TV cabinet, it was apparent that everything was pretty low and that we needed something to take up the top half of the wall that wouldn't completely distract from the television setup.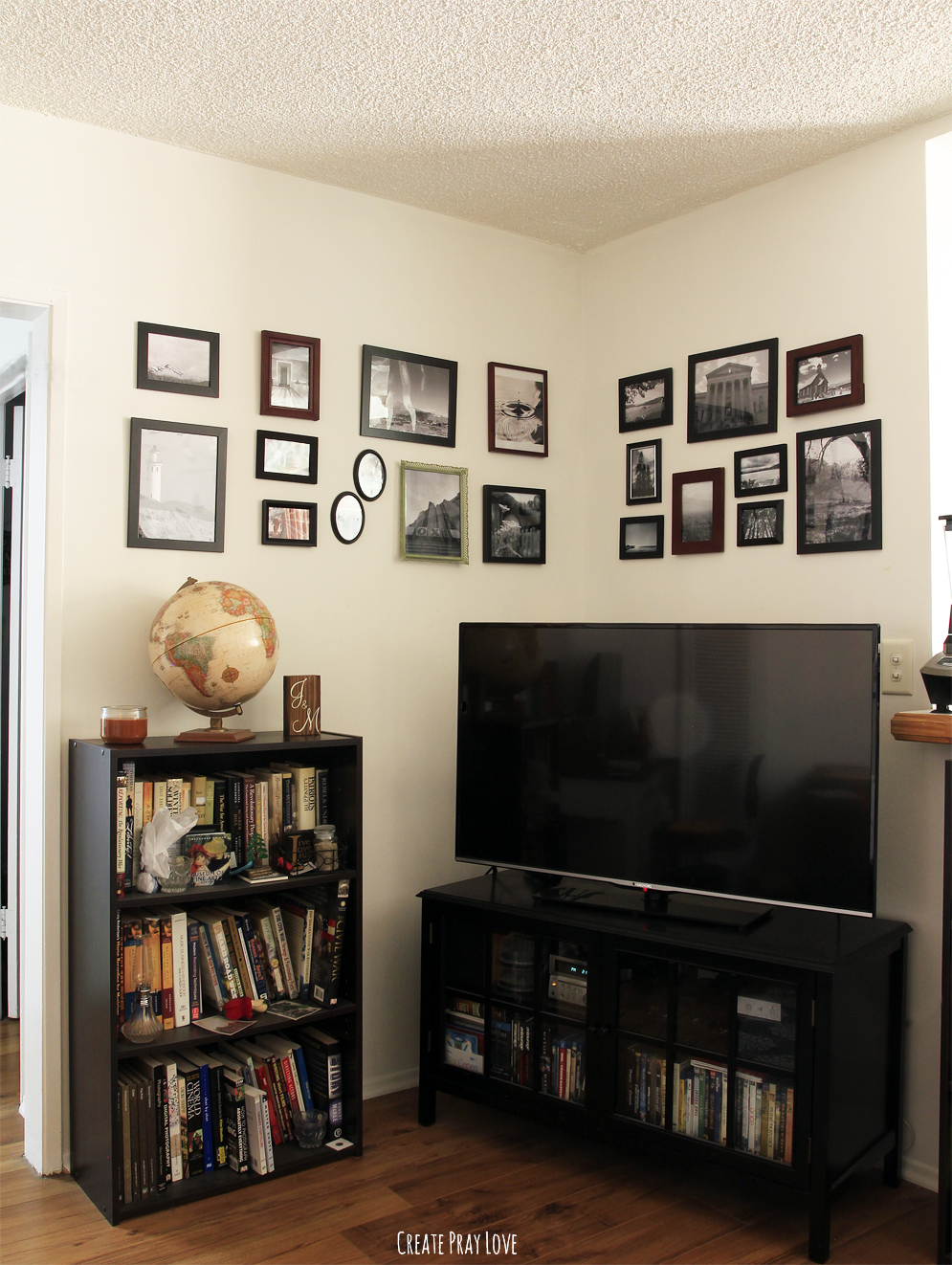 It took a kind of long time to finish, but we basically laid out all of the frames we had on hand and figured out our color scheme. We unexpectedly had four burgundy-ish frames of different sizes, so that became our pop color to accompany all of the black frames, along with an antique frame I'd spray painted sage green and used for an event.
From there, we had to figure out which photos we wanted to use. I wanted everything to feel coherent, so we opted to print all of them out in grayscale.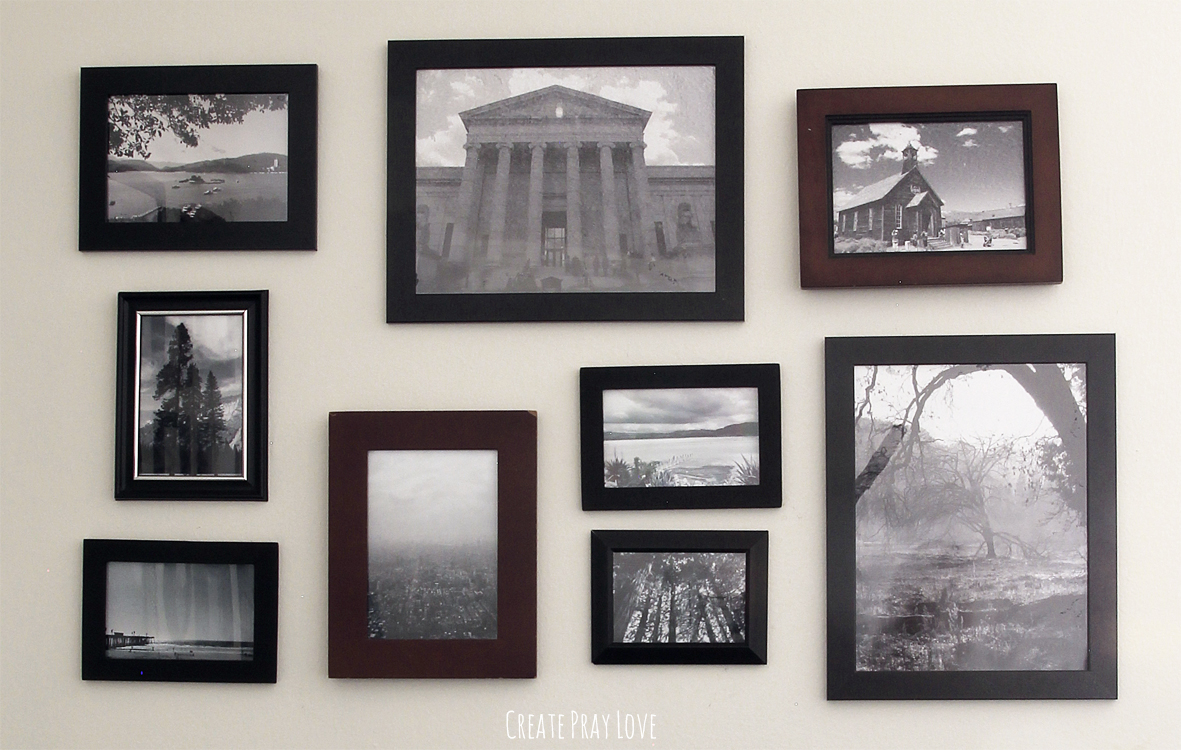 My husband is a way better photographer than I am, so we picked our favorite photos of his from places we have visited together!
From day trips to historic downtown Los Angeles to Hobbiton & other cities in New Zealand, as well as the lighthouse where Michael proposed… all of these snapshots serve as reminders to the memories we've made together while exploring these exciting places.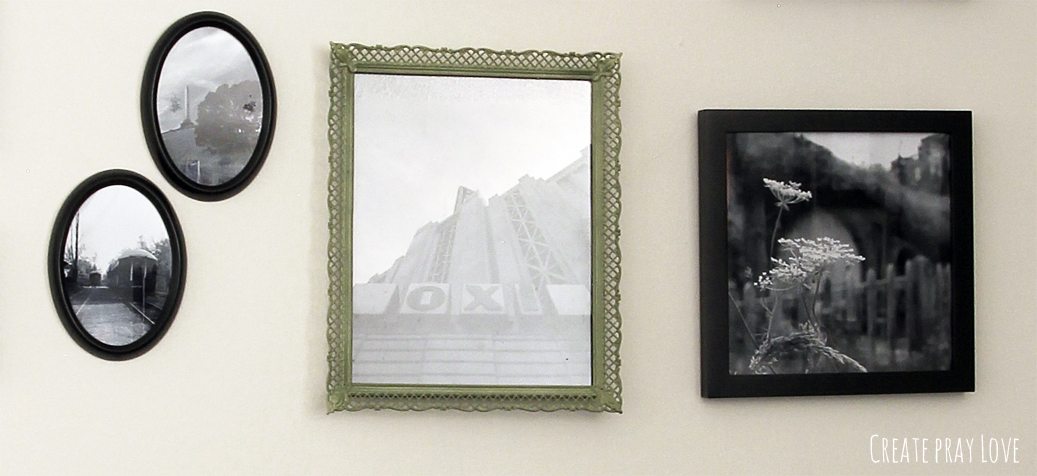 The antique globe sitting on our bookshelf is one of our Costco finds, and I love having it underneath our travel photo gallery wall.
I honestly wish that these pictures did our gallery wall justice!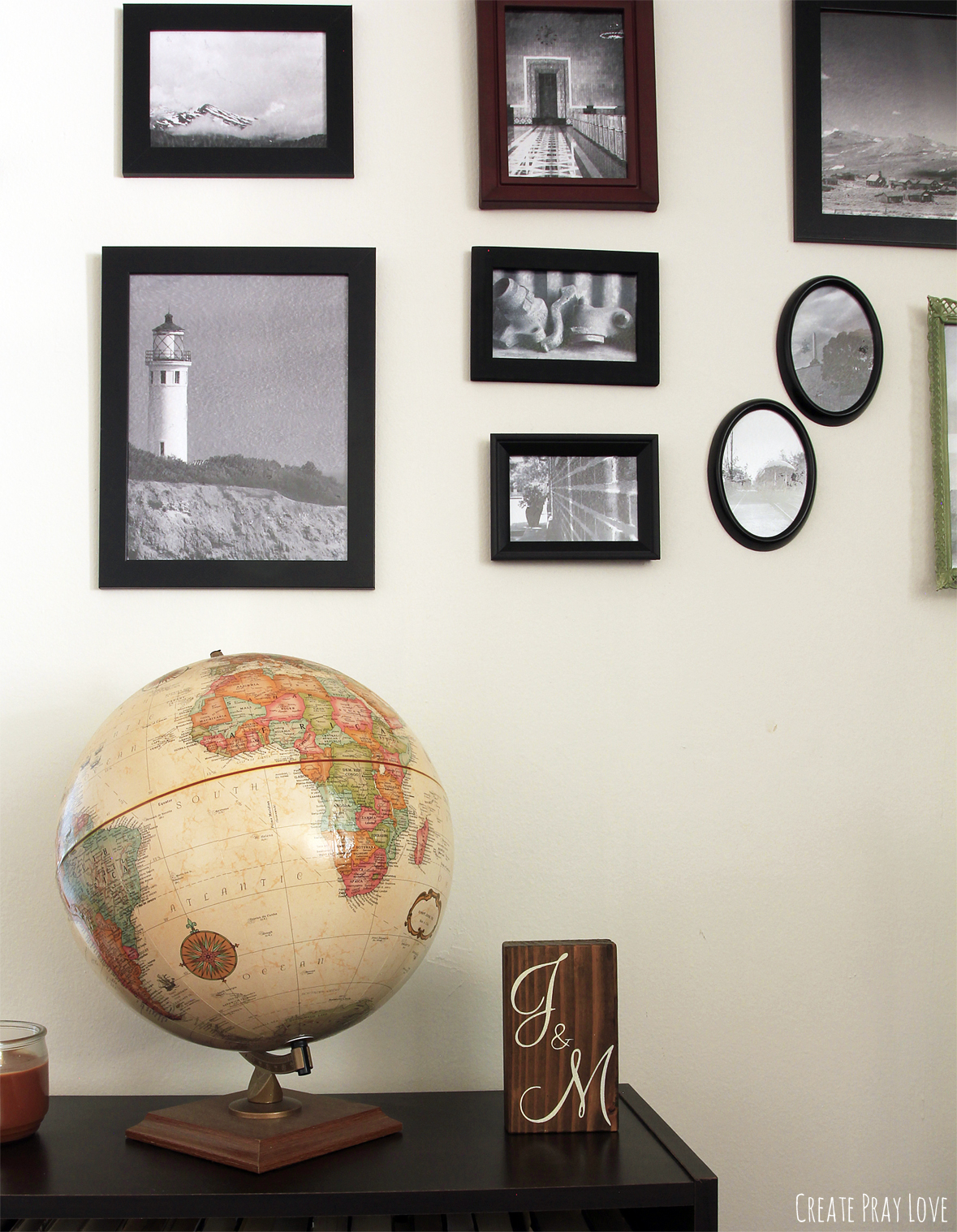 If you have an empty space on the wall like we did, and you're considering going for a gallery wall, I highly suggest it! I think it's a unique way to showcase the things close to your heart.
Alright, I'm off to a family dinner shortly, now that I've had a nice nap and some quality time with you guys. I hope you enjoyed this post! As always, let me know if you have any questions in the comments!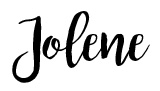 Connect with me on social media!
facebook - twitter - pinterest - instagram