DIY Friday | Post #8
Happy Friday, readers!
Today I have a super easy DIY project for you that's both practical and a cute accent to your kitchen decor.
Our kitchen definitely doesn't have as much shelving storage as we'd like, so we are extra careful when it comes to deciding what will take up our precious shelf space. At one point last year, I was on an organizing spree and found endless amounts of plastic bags stuffed under the sink.
What I wanted to do was just throw them across the room into the recycling pile because there were just so many of them & they were driving me nuts! But what I did do was pull myself together and just set them aside.
I knew that my mom had a hanging plastic bag dispenser in her kitchen, so I started looking up instructions on how make one!
I ended up finding this  really easy tutorial from Martha Stewart for which I just needed a dish towel (of course, among a few other things), and I bought a new towel for this project because I didn't have any that I wanted to part with at the time 🙂
I decided to use an extra strip of dish towel fabric as the hook, instead of the twill tape the tutorial calls for. I think using matching fabric makes it seem more natural.
Also, this was sewed by hand over a few evenings of TV, so if you don't have a sewing machine, don't let this project deter you!
Overall, I'm so happy with the finished product. It's so nice to have all of our plastic bags in one place where they are easily accessible!
// Is this something you'd like to have in your kitchen?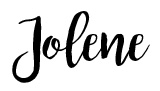 Connect with me on social media!
facebook - twitter - pinterest - instagram