DIY Friday | Post #7
Hello readers! Today I have a super easy DIY project tutorial for you if you're in the market for practical yet rustic home organization bins.
Although I can't imagine who wouldn't be in the market for one of these. Am I right?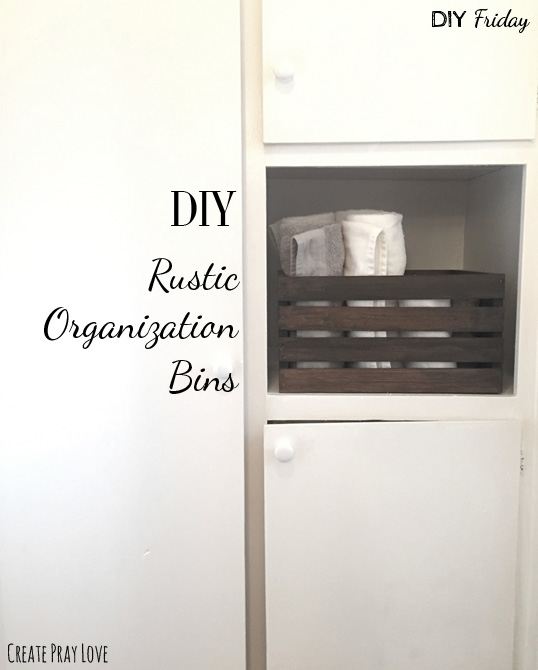 To make the backstory short & sweet, pictured above is the little "hallway" in our apartment. When we moved in, I knew we'd put our bath towels in the open nook since that made the most sense, but I wanted something that would make the space stand out. Then while I was still organizing and unpacking, I ran across an unstained bin which we had initially used to display the favors at our wedding reception.
I decided to give the bin a second life & stained it with the same stain I used on our Quilt Ladder. Then I left it alone to dry for a few days before I finally moved our towels  in.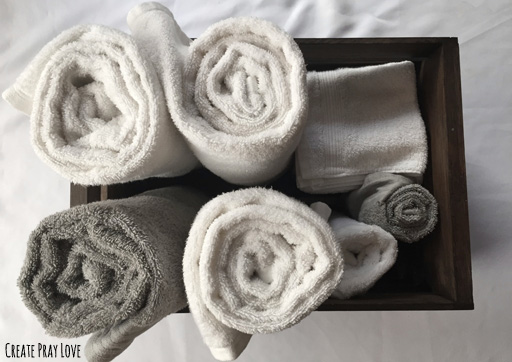 I think they're definitely enjoying their new little home 😉
The total budget for this project was around $10 because I bought the bin on sale for $8 and used leftover stain. Total win.
// What are your thoughts?! Think you'll try something like this?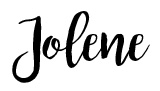 Connect with me on social media!
facebook - twitter - pinterest - instagram