These past few weeks in the CPL household have been a little nuts, to say the least. As you likely know by now, we are moving! And, it's finally happening this weekend!
I can't wait to do a full apartment tour, but in the meantime, if you're following me on Instagram, you might be able to see some sneak peek pictures this weekend! 😉
I've spent the past few months preparing for our move by decluttering, and also by hunting down some special finds to make our new place a home.
And today on the blog, I'm going to share with you one of my home decor searching adventures from last month!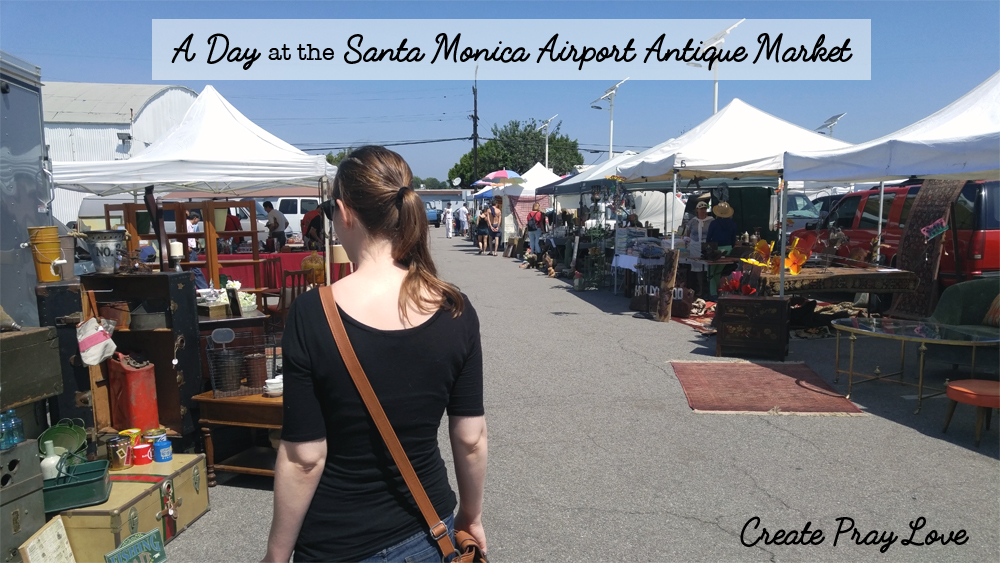 I love my neighborhood in West LA, but I also love branching out and taking the time to visit the vintage & antique markets in other parts of Southern California. For those of you also in the area, I have some other visits lined up, so stay tuned!
The Santa Monica Airport Antiques & Collectibles Market is held at the local Santa Monica Airport the first & last Sunday of every month. There is a $5 cover charge, but you can get half-priced tickets online with Goldstar.
It's not the biggest venue, but it's not the smallest one, either.
I'm actually thankful that it's not much larger, because I already spent almost three hours browsing & meandering. So, if there were more, I probably couldn't make it all the way through!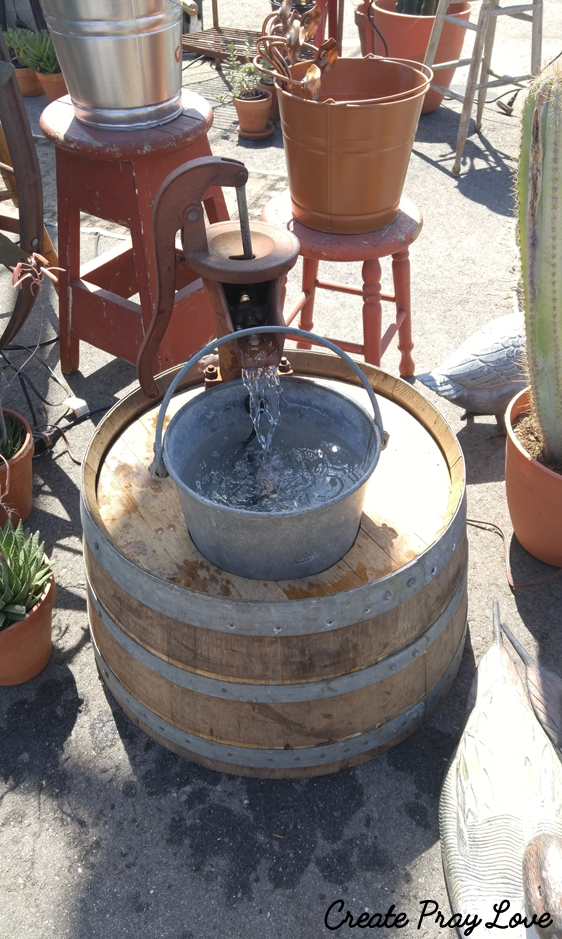 One of the first things I discovered upon entering the market was a lovely collection of rustic water fountains. If I had a backyard, I'd buy/make something like this one in a heartbeat! What do you guys think?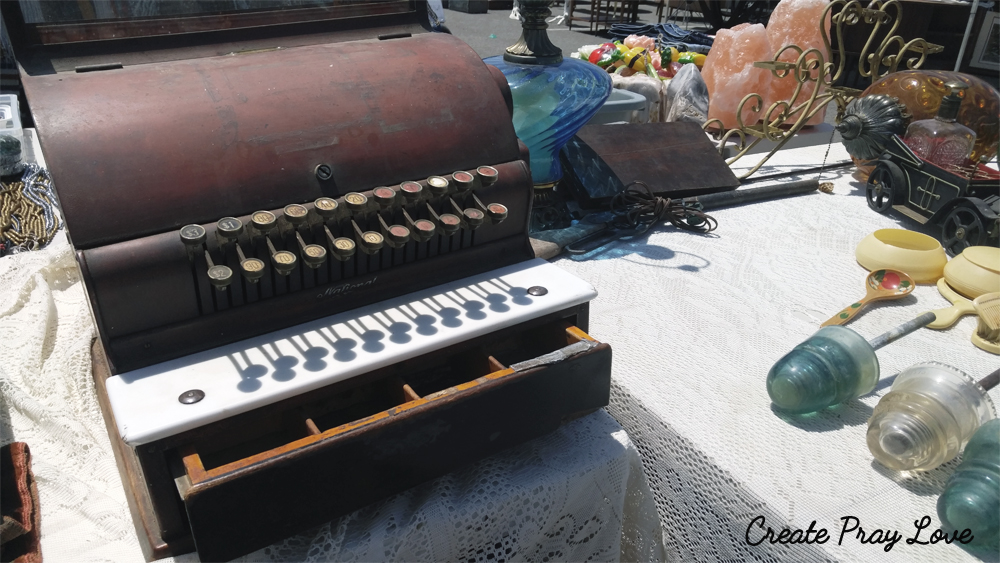 And, as if I have a need for this, but I found a vintage cash register & my heart kind of stopped. Isn't is adorable?! As soon as I saw it, I knew I had to take a picture and share it with you guys. Maybe you can help me brainstorm where I could hide it so my husband won't find it? 😉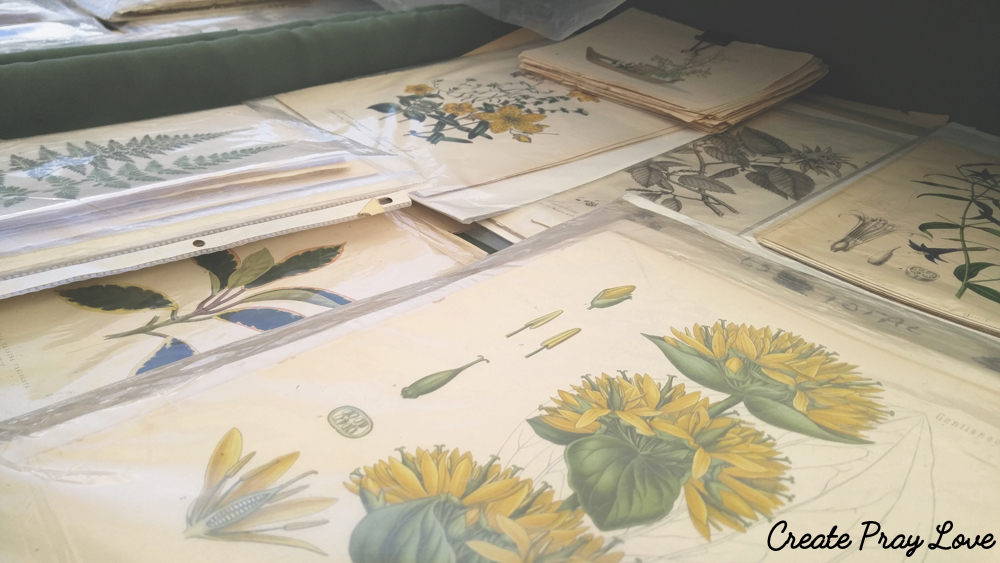 Now, this is just a preview of the place where I plunked down some cash… I found tables & tables full of antique prints & book pages, & some of them even date back to the 1600's!! Pardon me while my inner history nerd freaks out a little bit.
I bought one that's so farmhouse & will be a perfect addition to our new place. It deserves its own post, & it should be up soon!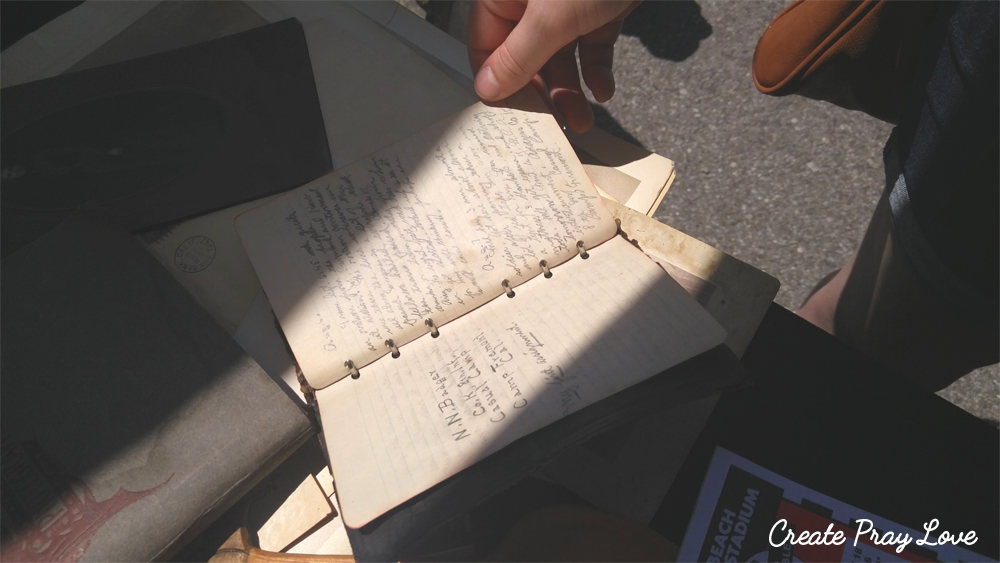 I love stories, so I also enjoyed leafing through an old journal, which was written by a WWI soldier while he was stationed in Northern California. Again, what use could I find for it? I'm still trying to figure that out.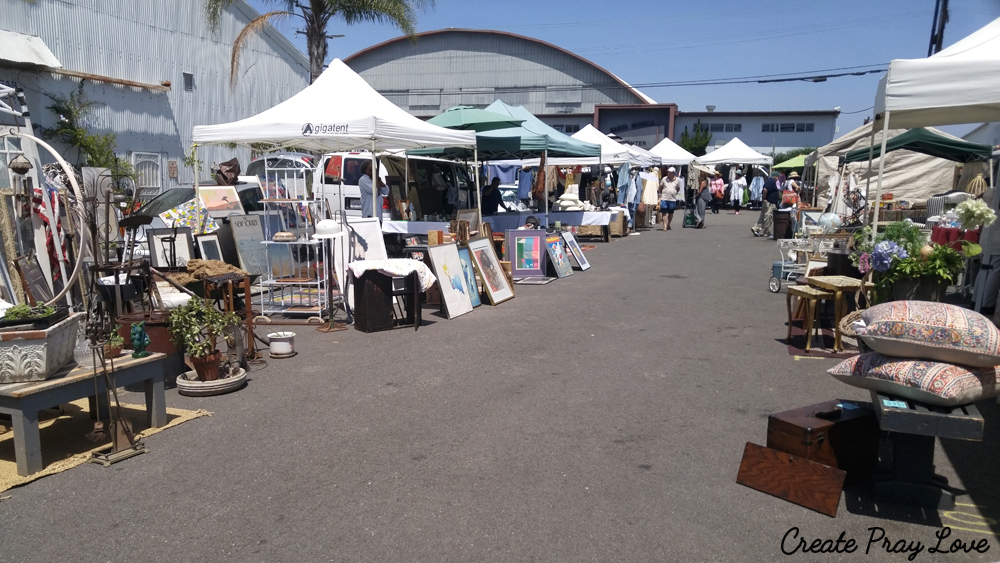 All in all, I had a great morning at the market with my husband. It was all worth it to find my vintage print! I also saw tons of furniture pieces which provided inspiration for some projects I'm currently working on.
Do you have a favorite local place you go to for antiques & treasures?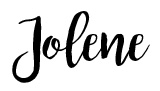 Connect with me on social media!
facebook - twitter - pinterest - instagram