I've been on a bargain-hunting spree lately, folks. And let me tell you, it's been well-worth the trouble.
My husband and I are currently transitioning into a bigger place, & I am looking forward to being able to host get-togethers and have friends & family over.
So, I've already been on the lookout for good bargains on party hosting essentials, as well as more home decor to give our new abode some charm.
Ready to take a virtual tour of my shopping bags?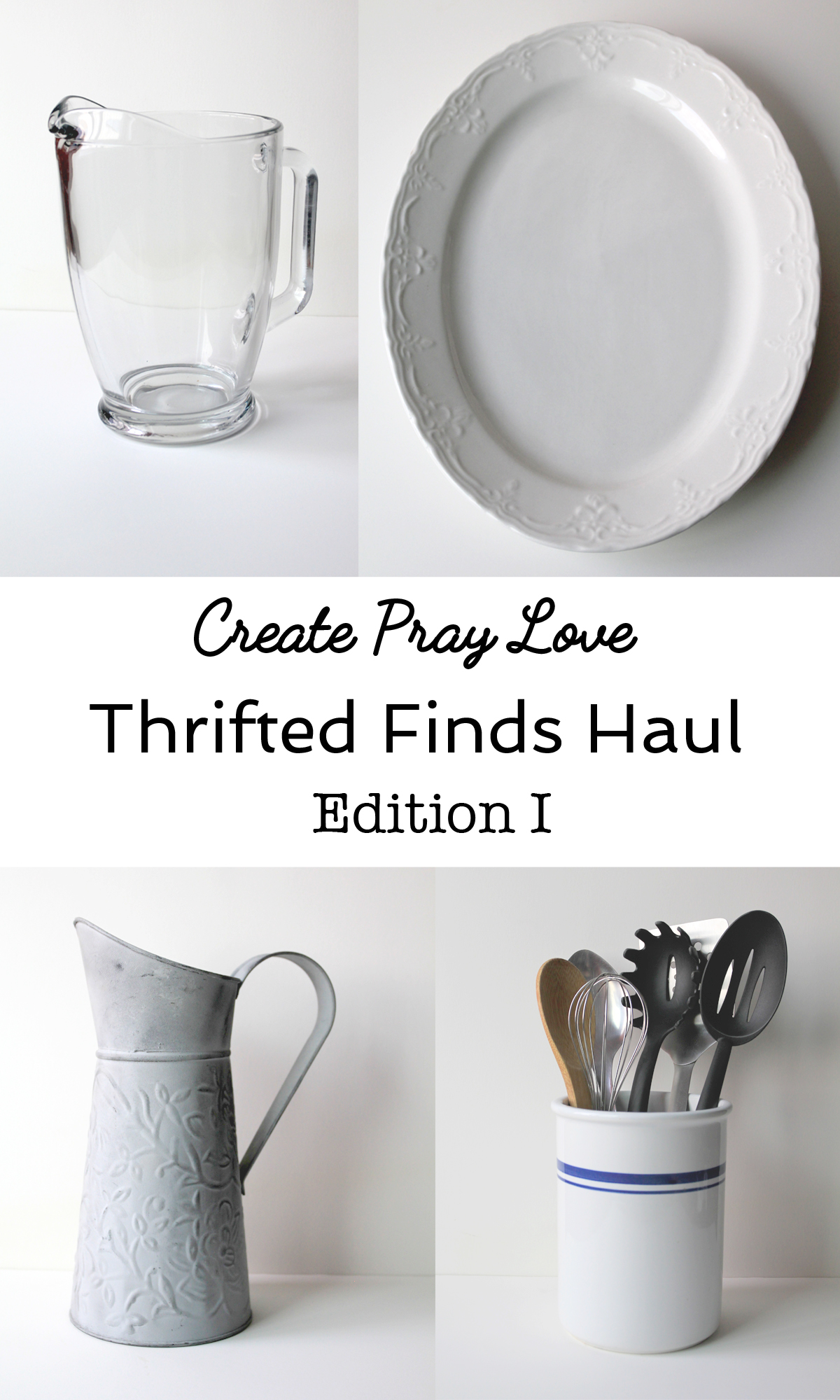 Recently, my friends told me about a nearby Dollar Store, which has a surprisingly nice selection of things for the home & garden.
I'll probably get some gardening items once we start setting up our new patio, but one thing I already snatched up for the home was this lovely glass pitcher- for $1.99!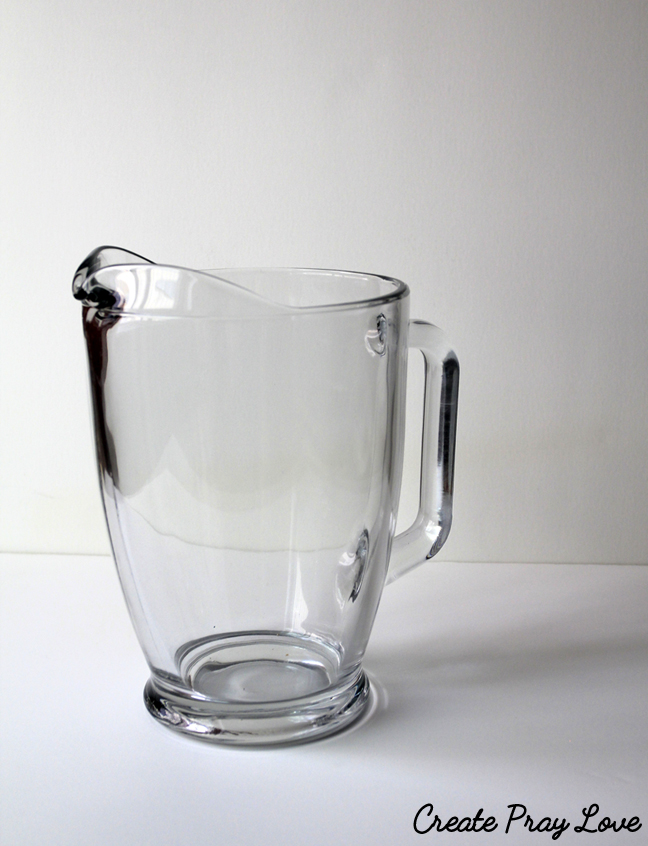 It's simple & perfect for serving iced tea or water to our guests. I can't wait to use it!
Next, take a look at THIS beauty!!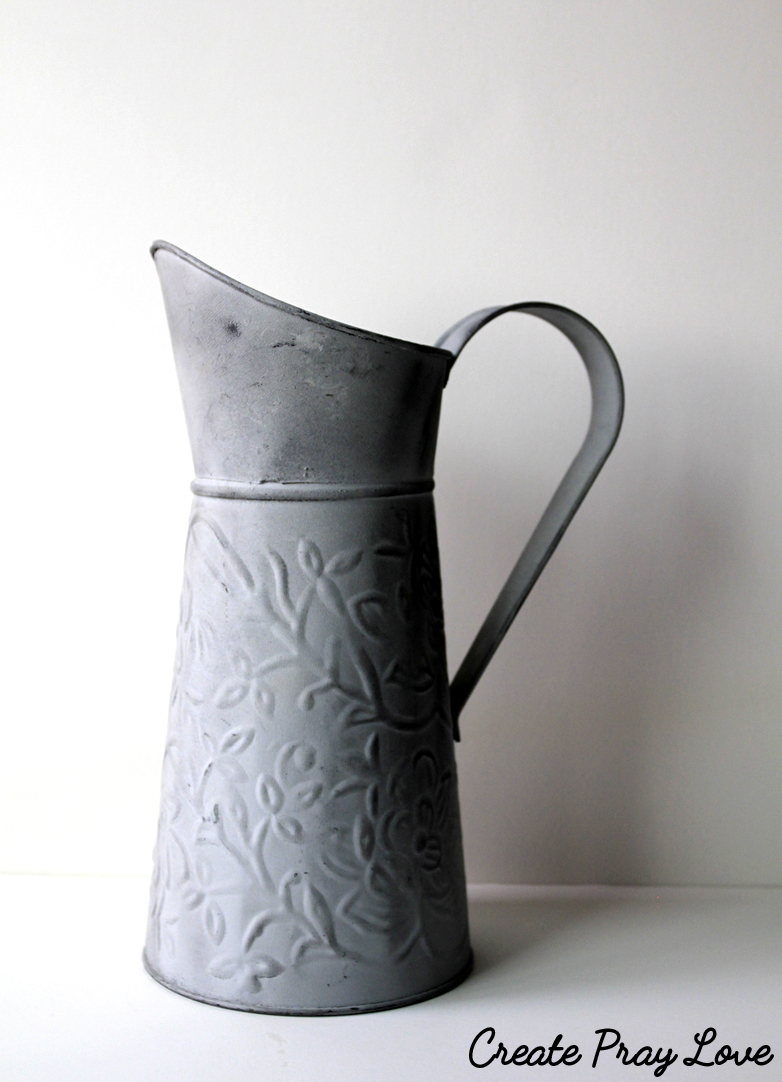 It was waiting for me at the thrift store one fateful Wednesday evening, & I made it mine for under three bucks.
I can't decide if I want to keep it this color, or give it a new coat of white spray paint! What do you guys think I should do?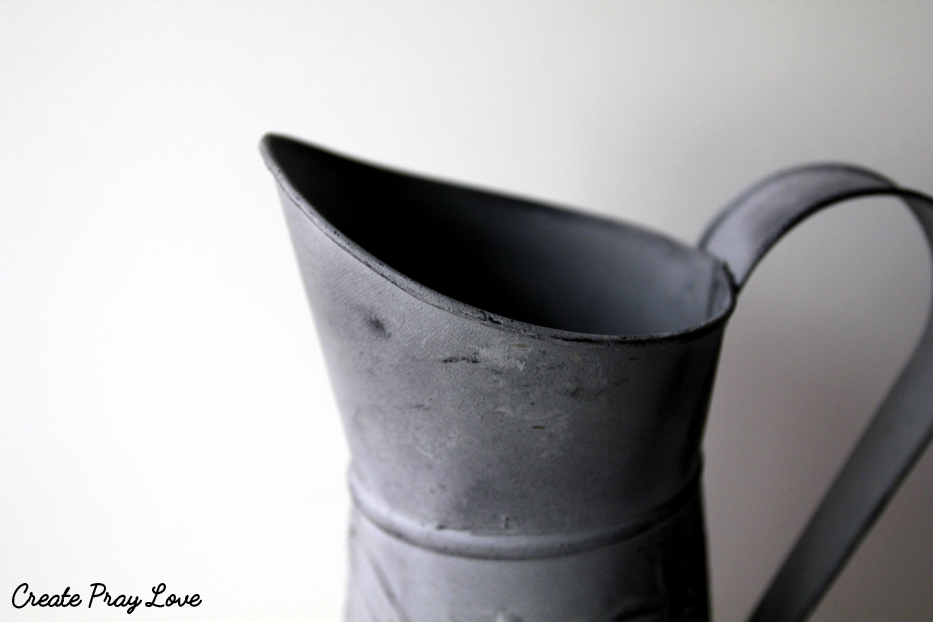 Either way, I adore the farmhouse vibes it gives off, & I can't wait to buy some flowers for it. I think it'll add some instant homey-ness to our new place.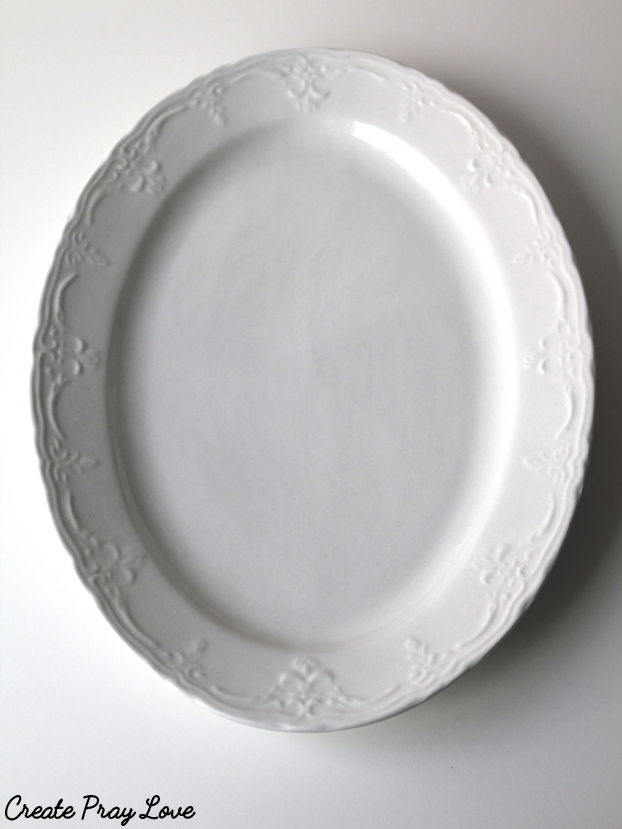 Okay, let's backtrack to the Dollar Store. After I found the glass pitcher, I saw some lovely serving platters, & they were only two dollars each!
I love the detailing of the one above & I actually bought two of them so I can have a matching set.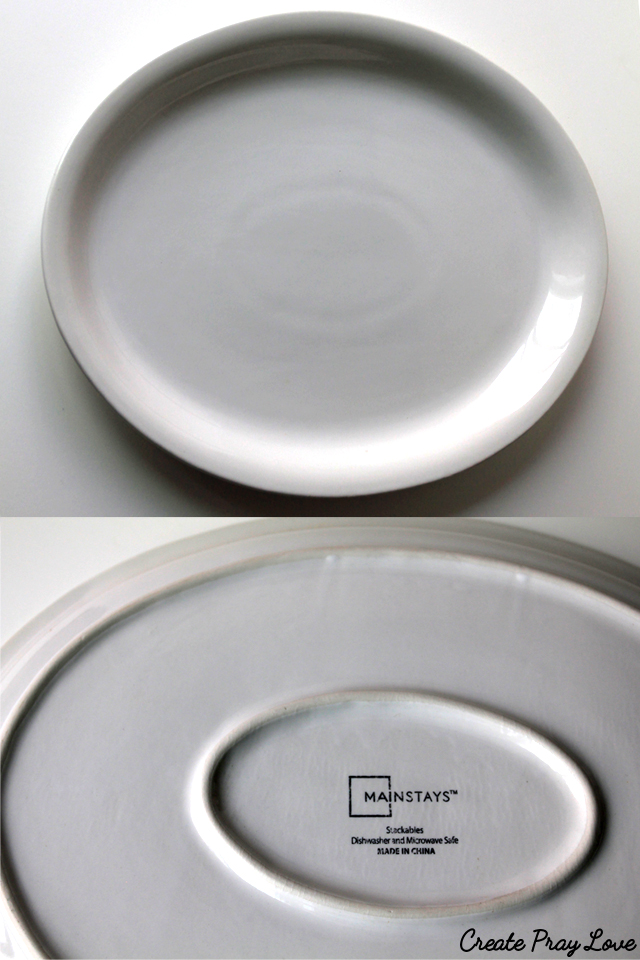 The most exciting thing about the second platter I found was that it's Mainstays brand! I usually see this brand Target, so finding this for a few bucks was so exciting. And I bought two of them as well… because why not? 😉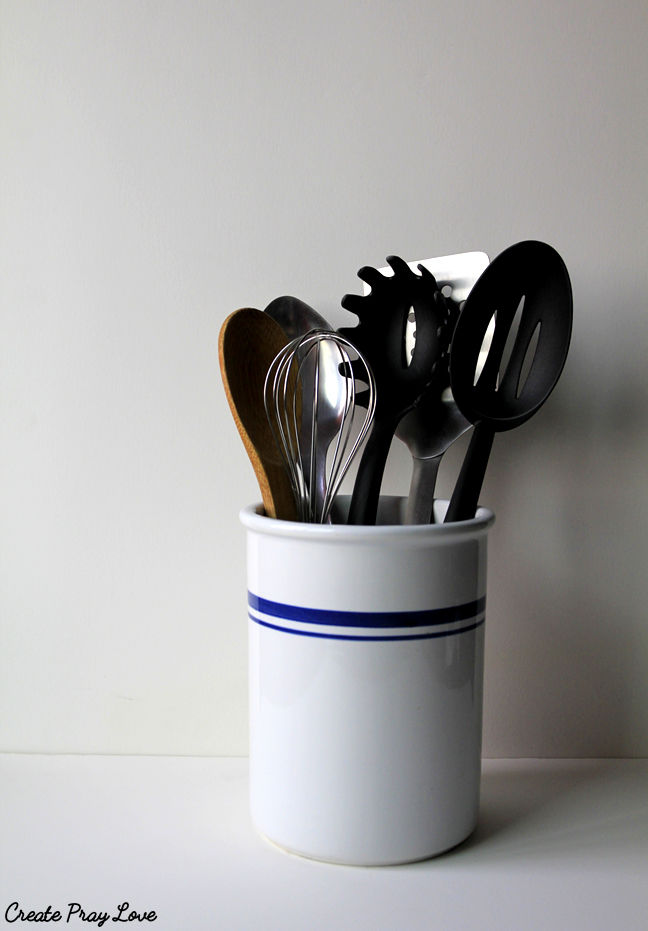 Now, this find has a bit more of a story.
I saw it at the thrift store & thought, this is SO my style and SO farmhouse. The blue stripes, the shape & size. I loved it. But I didn't know what to use it for.
I'm always on the lookout for vintage canisters, but this didn't come with a lid. And what purpose would it serve without a lid? I wondered. It wouldn't look that good as a vase, and it wouldn't store flour, sugar, or other baking essentials. So, I passed on it.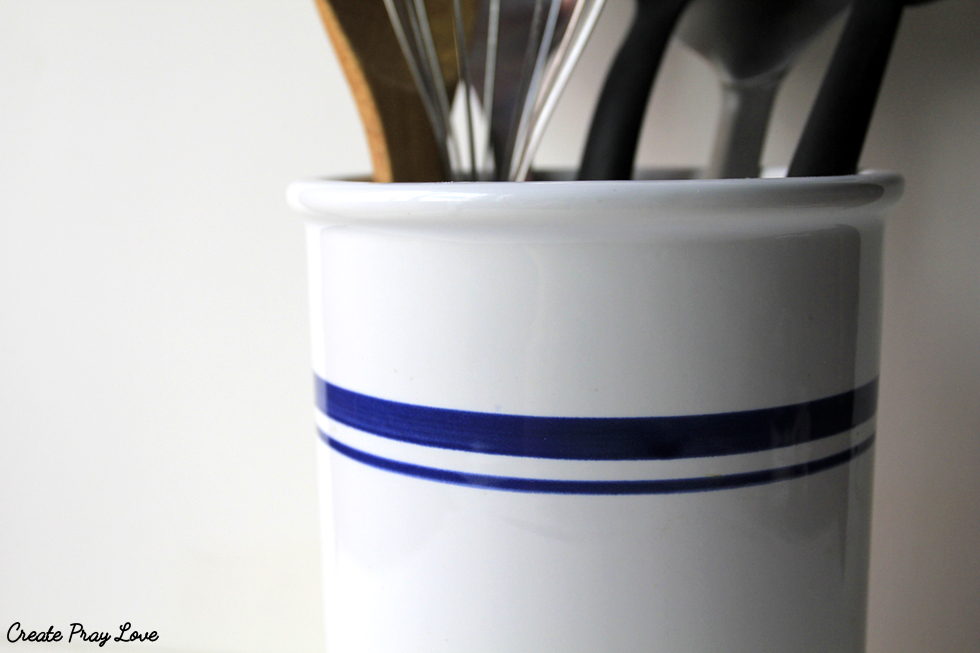 Well, afterwards, I went home & couldn't stop thinking about it. I know, I'm crazy, right?
Later, though, I was getting a spoon out of our current cooking utensil holder (which is cute, but not very functional), and then it came to me.
This would be the perfect way to display & store our counter-top utensils!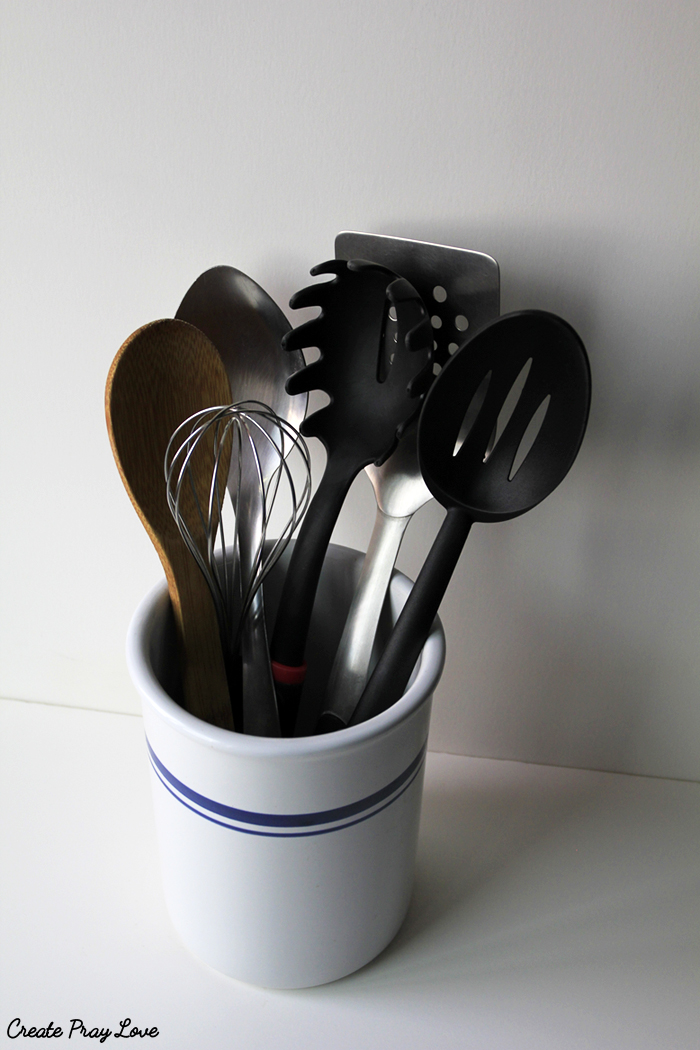 So the next evening, I ran back to the thrift store, hoping it was still there. And it WAS!
It actually is way more functional than our previous one, and I'm SO happy with it. I think it'll stay with us for a good, long while.
Happy thrifting, you all!
Which recent thrifted find made you the most excited? And which of my finds was your favorite?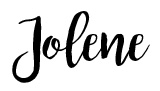 Connect with me on social media!
facebook - twitter - pinterest - instagram