Thrifty Tuesday | Post #11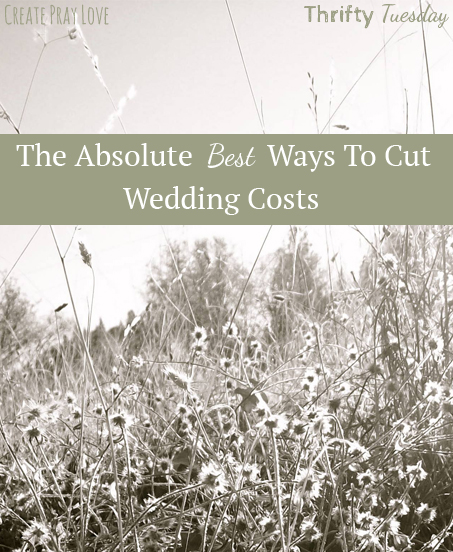 Goood afternoon, folks! This post is almost a continuation of the one I did two weeks ago entitled "5 Things I Don't Regret Not Having at My Wedding." I wrote that post to start breaking down expectations frequently pushed onto future brides & grooms about what they need to have at their wedding. News flash: you get to decide what you want at your wedding. There's no tradition which you're obligated to include. (I didn't even have dancing at my wedding, and I didn't care. So there!)
I want to continue in this vein of thought by sharing a few more things you can cut out of your wedding to save costs, as well as a few other tips & tricks to on how to save money while still making your wedding feel beautiful.
Ready for this? Okay, here we go…
Good Photographers, Less Time
I am not here to tell you what to do, but I highly recommend getting good photos of your wedding! I look back at my wedding and am so glad that we prioritized photography in our budget & paid for good & professional photographers. [Want to see some samples of their work? Check out my About Me page as well as this post.] Anyway, if you're on a budget, it's a likely possibility that you may not be able to afford the photographers you want for the entire day. The good news is that many wedding photographers offer different packages, some of which are cheaper because they include less hours of your photographer being on site. I can tell you from experience that it's completely possible to have photographers for only 6 hours. That sounds like a very short amount of time, but remember they are only capturing the main events, so you can your guests can still dance long into the night- the photographers just don't need to be there. [And if you are having trouble creating a day- of timeline which fits everything into 6 hours, just let me know!]
Having a smaller guest list can bring down your expenses dramatically. You end up paying less for food, drinks & favors. You're even freed up to opt for that smaller venue you're interested in which has way less capacity, but all the charm in the world.
Ask friends & family if they have anything you can use for decorations at your wedding! I was able to borrow mason jars, doilies, and even a few lace tablecloths from family friends- and they were all put to good use. This saved me so much $$, that's for sure!
Even if you don't have the knack or interest in making everything yourself, there are a few things you or a loved one can work on that can bring down your budget. Make your own veil, or buy one from the craft store & embellish it to your heart's desire. Most veils are overpriced and tulle is a very forgiving material which thankfully doesn't show most mistakes. With regards to your reception, even consider putting together a few simple things to use as your reception table centerpieces. A little effort can go a long way.
Let's face it, alcohol can get expensive. Feel free to opt for sparkling cider to use during your toasts. Or, if you even decide to still do champagne and/or wine, don't feel obligated to have an open bar. The less alcohol, the more you save. Figure out what works for you!
Two entrees, three side dishes & a salad are plenty of options for your attendees. Keep in mind that you will still give them various drink options (tea, coffee, sodas) and that they'll be getting dessert later, too. Heck, when my parents got married, all they served at their reception was cake, punch, nuts & mints. And that was the norm. Think about it.
Buffets are great because people (hypothetically) will only take as much food as they want. Not as much food will (hypothetically) be wasted! This option also saves you from paying for extra staff to be serving tables.
Ask a friend or relative to man the technology booth and have a preset CD or playlist of songs ready to go. Ask another person if they would be comfortable being the emcee. Give them gift cards later & thank them for saving you a bunch of money!
// Are there any tips that I missed? What did you do to save money at your wedding? Let me know your thoughts in the comments?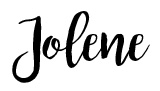 Connect with me on social media!
facebook - twitter - pinterest - instagram