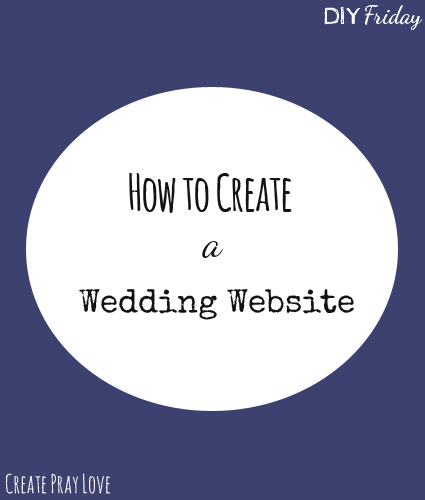 Hello everyone! Today's post is all about how to make a wedding website. Not interested? Feel free to browse the Create Pray Love archives & find something that catches your fancy! Just click on the projects tab in the main menu and you're well on your way.
Need some recommendations? How about reading my $15 Quilt Ladder post with a tutorial on how to make one of your own. Have at it!
Okay, so let's get to our subject for today. If you're getting married, once you've solidified a date and venue, you'll probably want to put together a wedding website. This is an easy way to give your guests access to resources & extra information about the events surrounding your wedding day. The link to your website will ultimately go on your invitations.
How to Make a Wedding Website
The first thing you'll need to do when starting to make your wedding website is to pick a "vendor". Different online vendors have drastically different options as far as features and pricing go. Figure out your budget and which features you want & go from there. The vendors I'll be sharing with you today all have free options, which can make this a very budget-friendly part of the wedding planning process!
For our wedding, we wanted to give our guests the option to RSVP online. After using that to narrow down own search, and after browsing a lot of design options, we chose to utilize  WeddingWire. They had just what we were looking for as far as aesthetics were concerned, and also had a lot of extra features which were seamlessly integrated (seating charts, checklists, and more!)
These are some of my favorite themes that WeddingWire has to offer:
If none of those are what you're looking for, they have many more to pick from!
These are also some other great companies which provide free wedding websites:
Now, you might be wondering what actually goes on your wedding website. Lucky you, I have some answers.
It's always good to re-enforce the basics, so you'll definitely want to include the date, time & location of your wedding events.
You can also include:
Your Engagement/Relationship Story

Directions or Map of the Location

Registry Information

List of who is in your Bridal Party

Online RSVP Function
Some companies might also give you the option of inserting a nifty flight search widget for your guests or showing off your engagement pictures by creating a photo gallery. The possibilities are endless!
If you want to, you can also purchase a custom domain name for a low price. We purchase one through WeddingWire and paid $13 to own it for a year. It was worth it.
// Not sure where to start, even after this tutorial? Stuck on the order in which you should place the information on your website? Can't decide on a theme? Leave your questions in the comments below & I will do my best to help!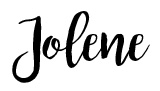 Connect with me on social media!
facebook - twitter - pinterest - instagram