Thrifty Tuesday | Post #10
Hey everyone! Happy Tuesday ♥
I had  originally planned a different post for you guys today, but changed my mind at the last minute because I found something this weekend that I really wanted to show you! I have a couple of other thrifted things I've found this past year which also fit in with the farmhouse home decor theme I'm in love with, so I thought I'd share them all with you now!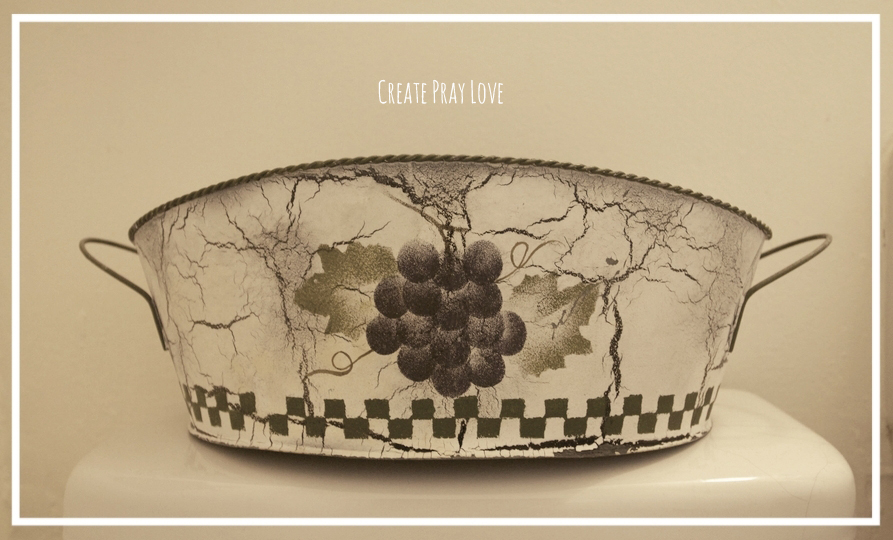 First thing is this beauty I found a little while back. I use it to store my hair dryer & straightener in the bathroom, and I love how it adds to the decor of the room. Some day when I have a bigger bathroom I want to have a little piece of furniture for it to sit on, but for now this is where it lives!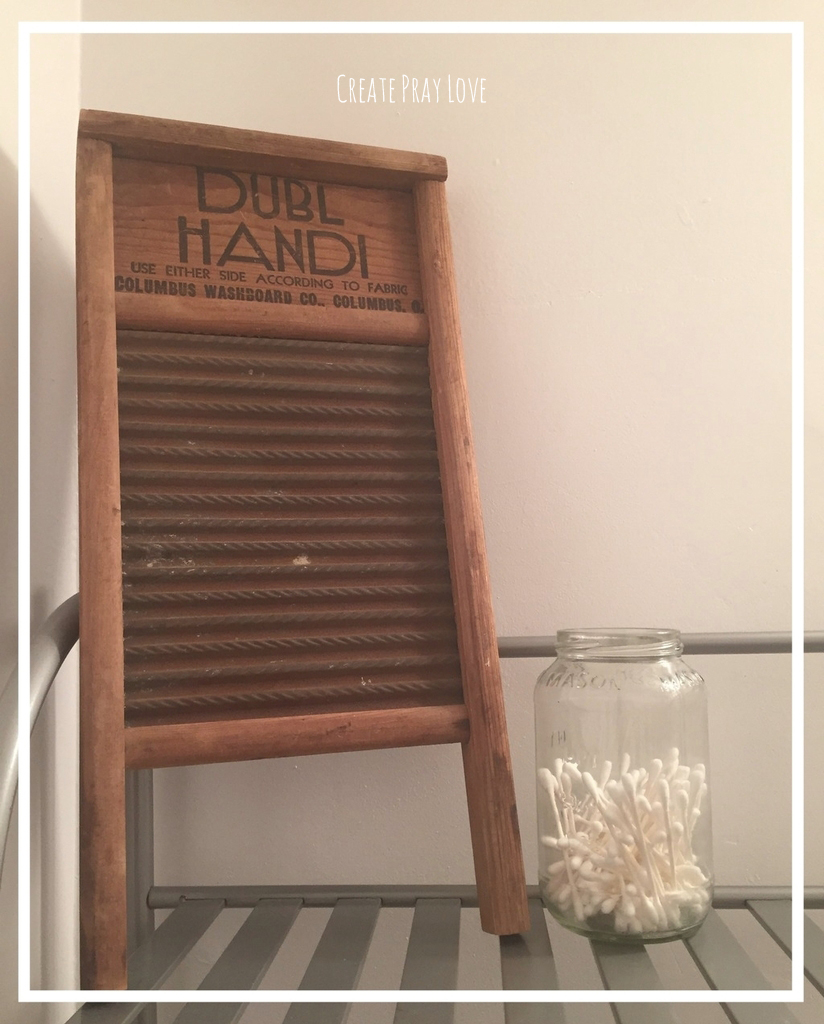 Now this is what I found over the weekend! How cute is this washboard? I haven't decided yet where I'll hang it, but I'm just loving having it around.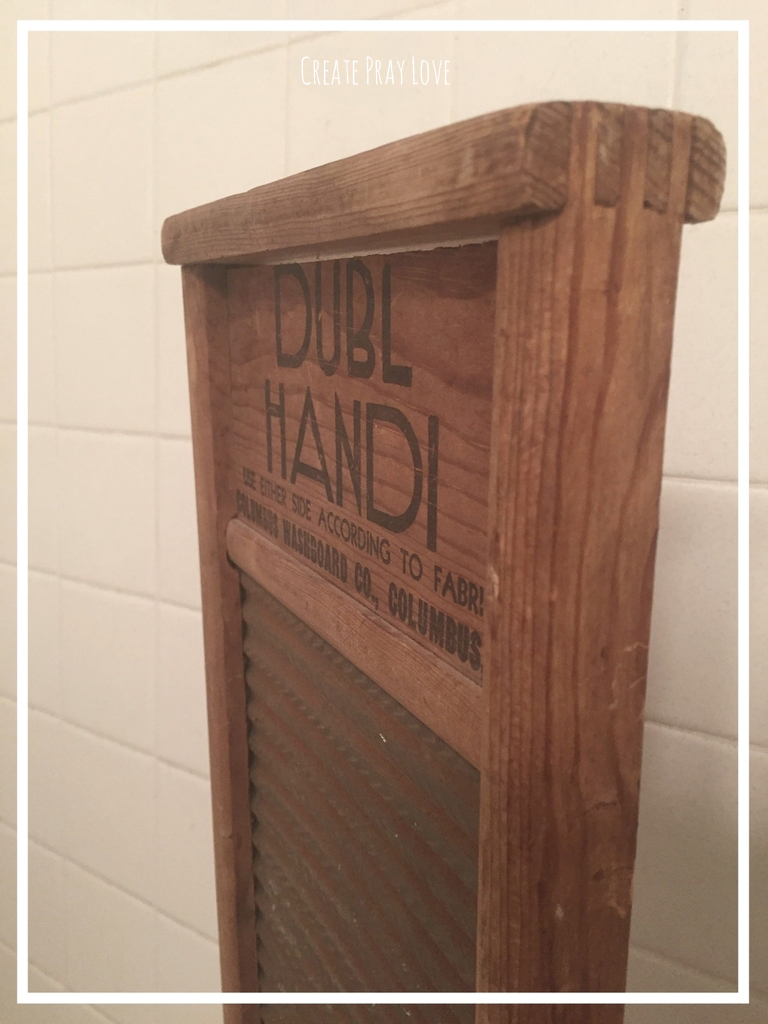 I bought it a few months back, but forgot it at my parents' house over the holidays. So I had to go without it for quite a few months until my next visit. Once I get it all settled into my apartment, I'll give you an update.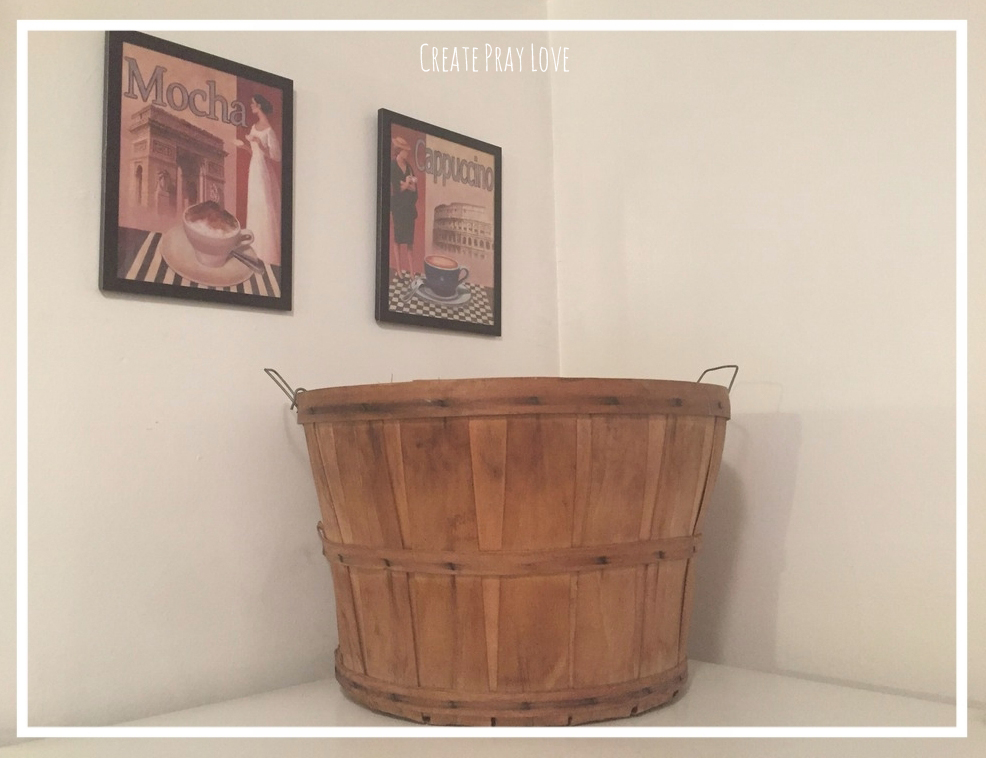 & this is my last and my almost favorite farmhouse find! I saw it for $5 at an antique store and fell in loooooove. I found out it's at least 20 years old, and hey, here in California I'll take what I can get as far as historical significance goes 😉
I keep it on top of our fridge and use it to store random stuff that won't fit anywhere else. Real talk here, folks. Thankfully, it hides everything very well!
I feel like I still have a long ways to go before my living space is just how I want it, and we're also in a rental so there's only so much I can do. But I'm thankful for the little things that make this place more homey in the meantime!
// What little things do you love in your home?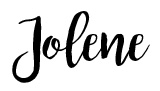 Connect with me on social media!
facebook - twitter - pinterest - instagram