Create Pray Love launches in one week! That means my first official post will be published next Friday, February 5th.
I can't even explain how great it makes me feel to tell you that, because this project has been on the back burner for almost THREE years now.
I'm going to be doing two blog series for you with posts every Tuesday and Friday, and every month I'll tell you things which have been on my obsession list. I'm also working on creating a space in my blog just for freebies.
(Psst… There's even a Kindle book in the works to help budget brides with specific parts of their wedding planning.)
But alas- I must stop there before I get way too far ahead of myself. Just trust me when I say I have so many things in store & I am beyond excited to be able to share them with you.
Follow me on Facebook & Instagram to see my updates in your news feed.
Or, subscribe via e-mail in the sidebar →
Thanks for sharing in my journey!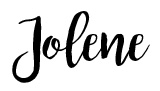 Connect with me on social media!
facebook - twitter - pinterest - instagram