Hi everyone! Today I'm excited to show you how I made my very own customized DIY Quilt Ladder for only $15.
Quilt ladders are a great way to add a rustic touch to your room while simultaneously showcasing your favorite quilts, blankets & throws.
And if you're like me, you probably have a lot of blankets to choose from!
Here's what my DIY Quilt Ladder looks like: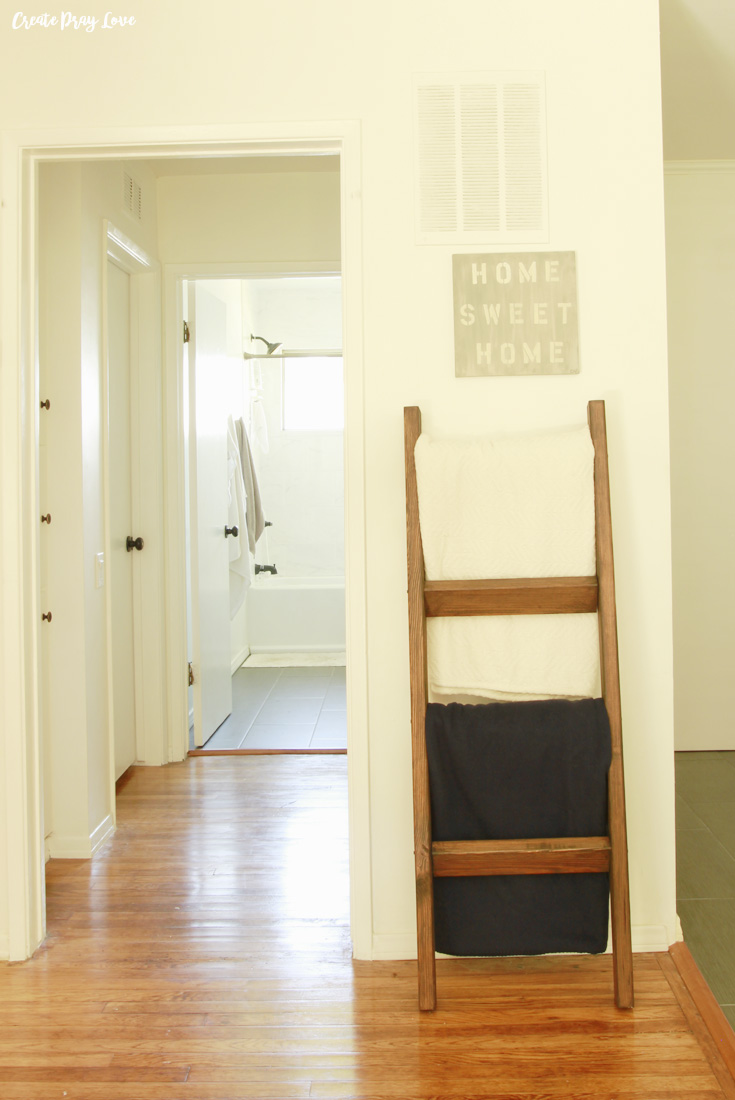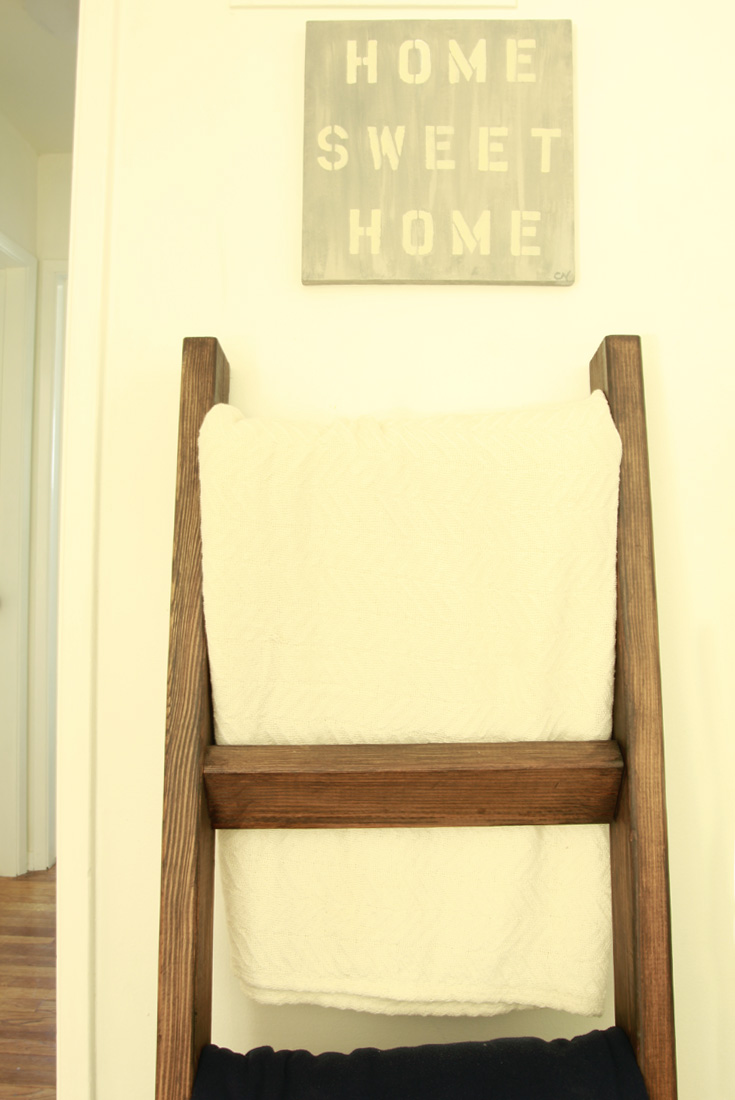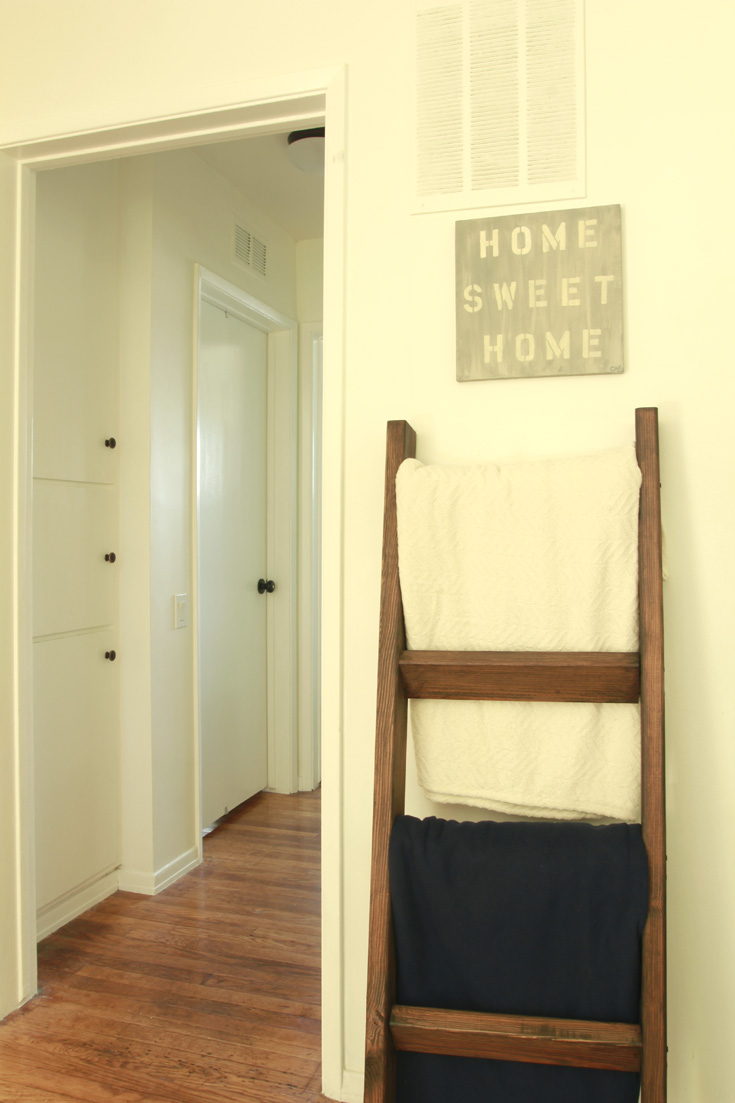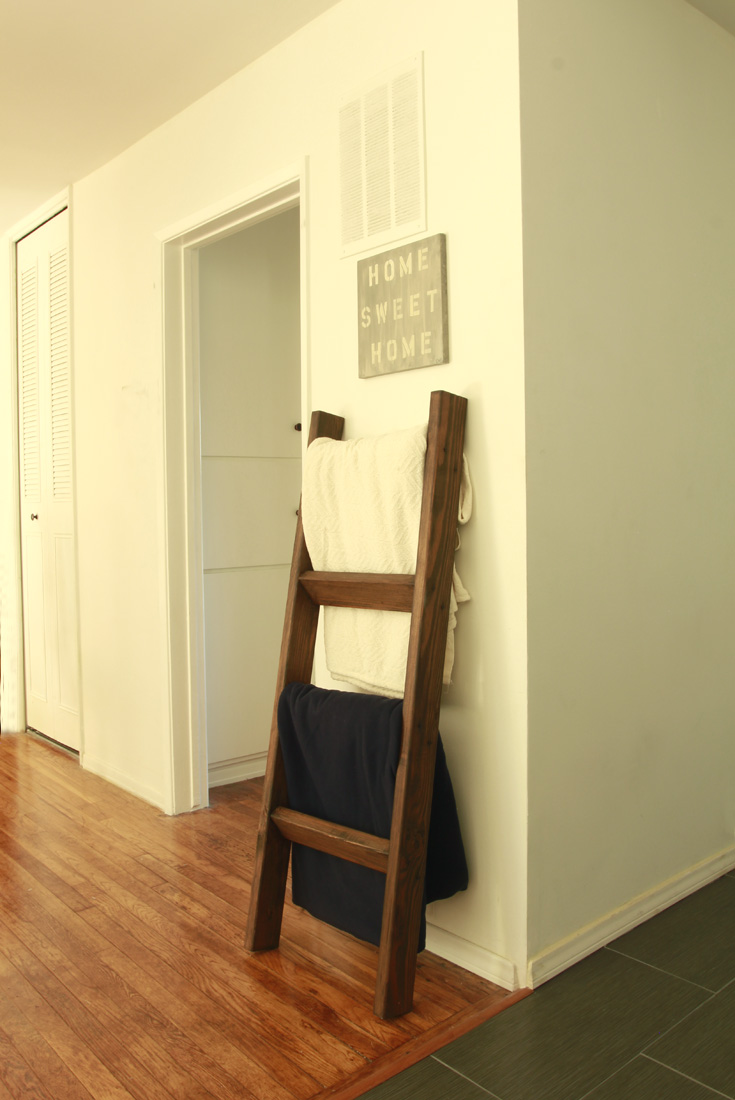 And honestly, it is FAR from being perfect. There are gaps between the wood & one of the slats is crooked.
But the wonderful thing about quilt ladders is that when they are full of quilts & blankets, you can't see their imperfections.
Kind of like me when I pile under blankets on the couch with a cup of tea, right? I wish! 😉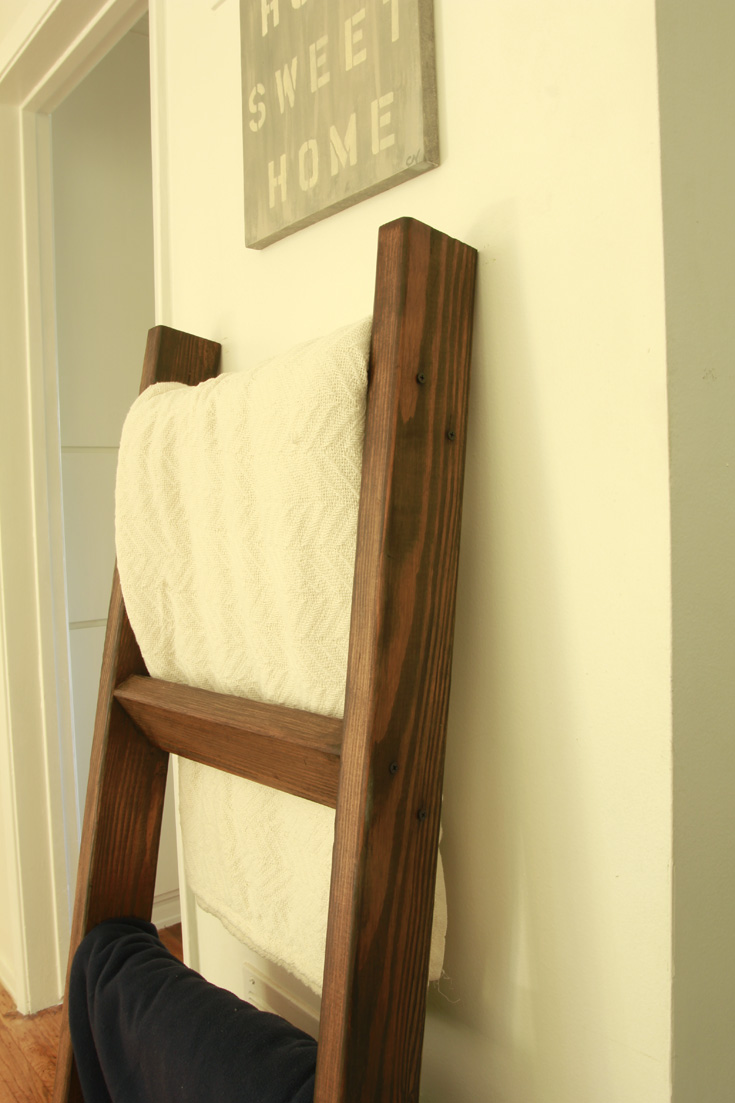 If you want to make something like this for yourself, I've put together a building plan for this DIY Quilt Ladder.
And it's available in my freebies library for all of my newsletter subscribers!
All you need to do to get access to it is sign up in the form at the bottom of this post. And then you'll be able to download it, make it, & we can be DIY Quilt Ladder besties!
Being part of my mailing list means that I will send you weekly updates of blog posts. I may also email you every once in a while to check in & let you know about big updates like new freebies & such.
Let me know what you think of my quilt ladder in the comments below. And if you have any questions about my tutorial, let me know!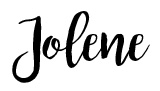 Connect with me on social media!
facebook - twitter - pinterest - instagram