DIY Friday | Post #18
One of my very favorite things to stumble upon during a Pinterest browsing session is an inspiring furniture makeover. The possibilities are endless, folks! Something is so fascinating to me about being able to take a piece of furniture and get it a brand spankin' new life. I love seeing others get creative and come up with things that would have never crossed my mind. If you want to follow my Pinterest board called "Furniture Makeovers", be my guest! I've rounded up some of my favorites for you guys.
Anyway, today I have a makeover story for you straight from my own apartment! And it's glorious.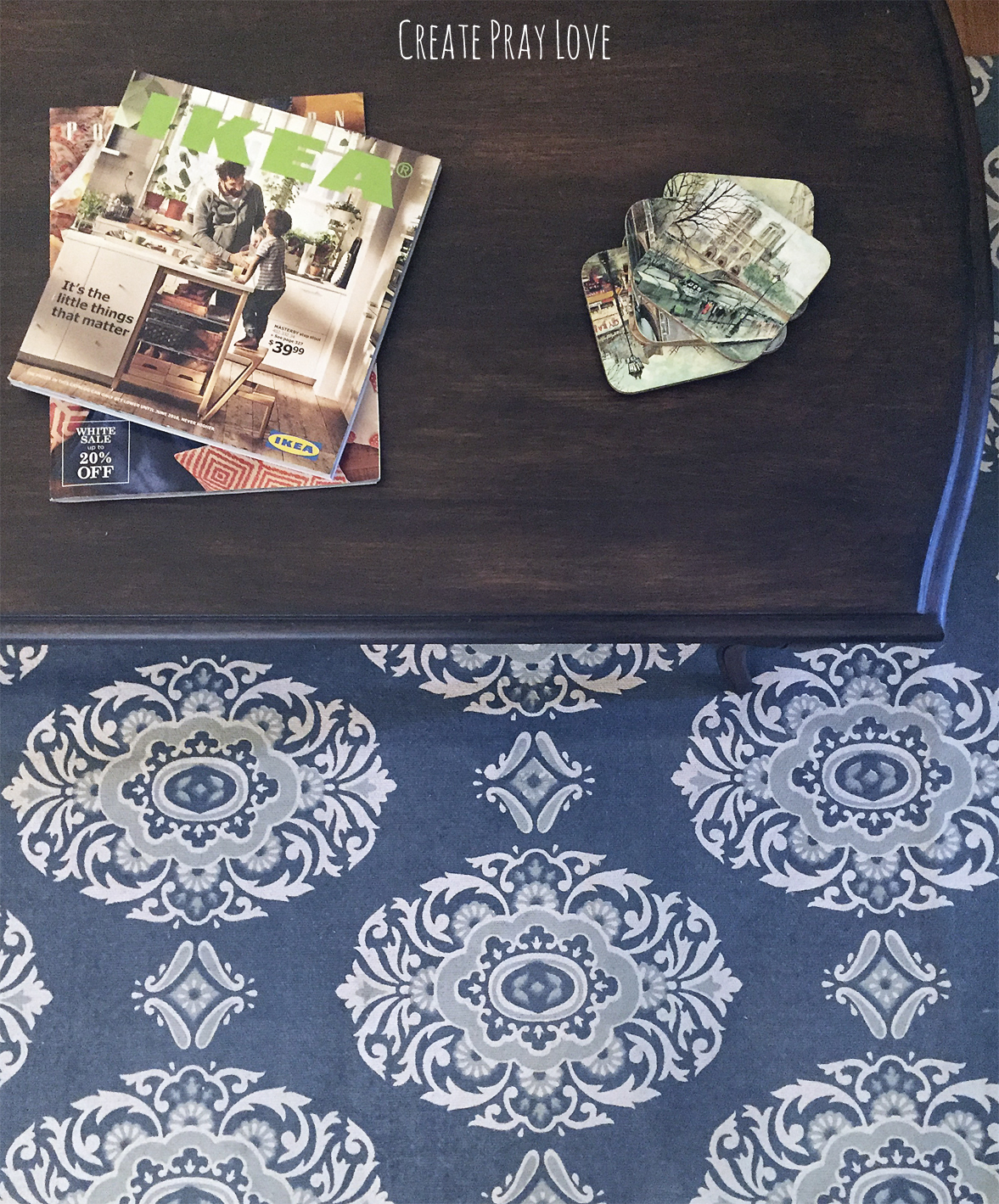 Meet my coffee table as it is today, stained a rich dark brown & with lovely details.
It wasn't always like this, though. No, when I first got it as part of a used furniture set, it was as you can see below on the left.
But that's not all……
It had leaves!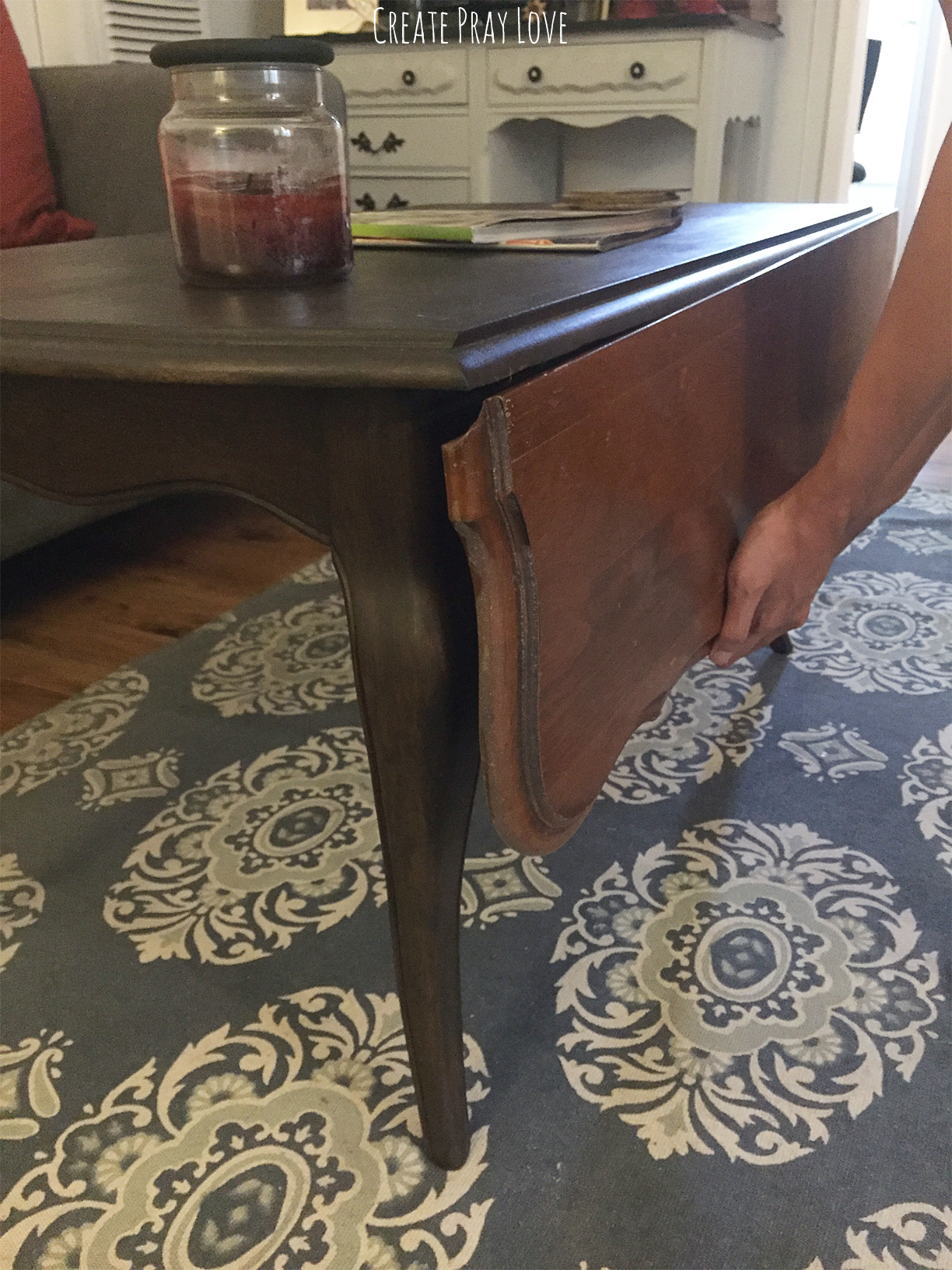 Apologies for the lack of true "Before" pictures with this project, but I hope you can understand me when I explain that when I finally figured out how to improve the appearance of my coffee table, I was not going to wait any longer before it would take place, not even long enough to take a picture or two.
I'm also hoping that these recreation pictures are enough to jog your imagination.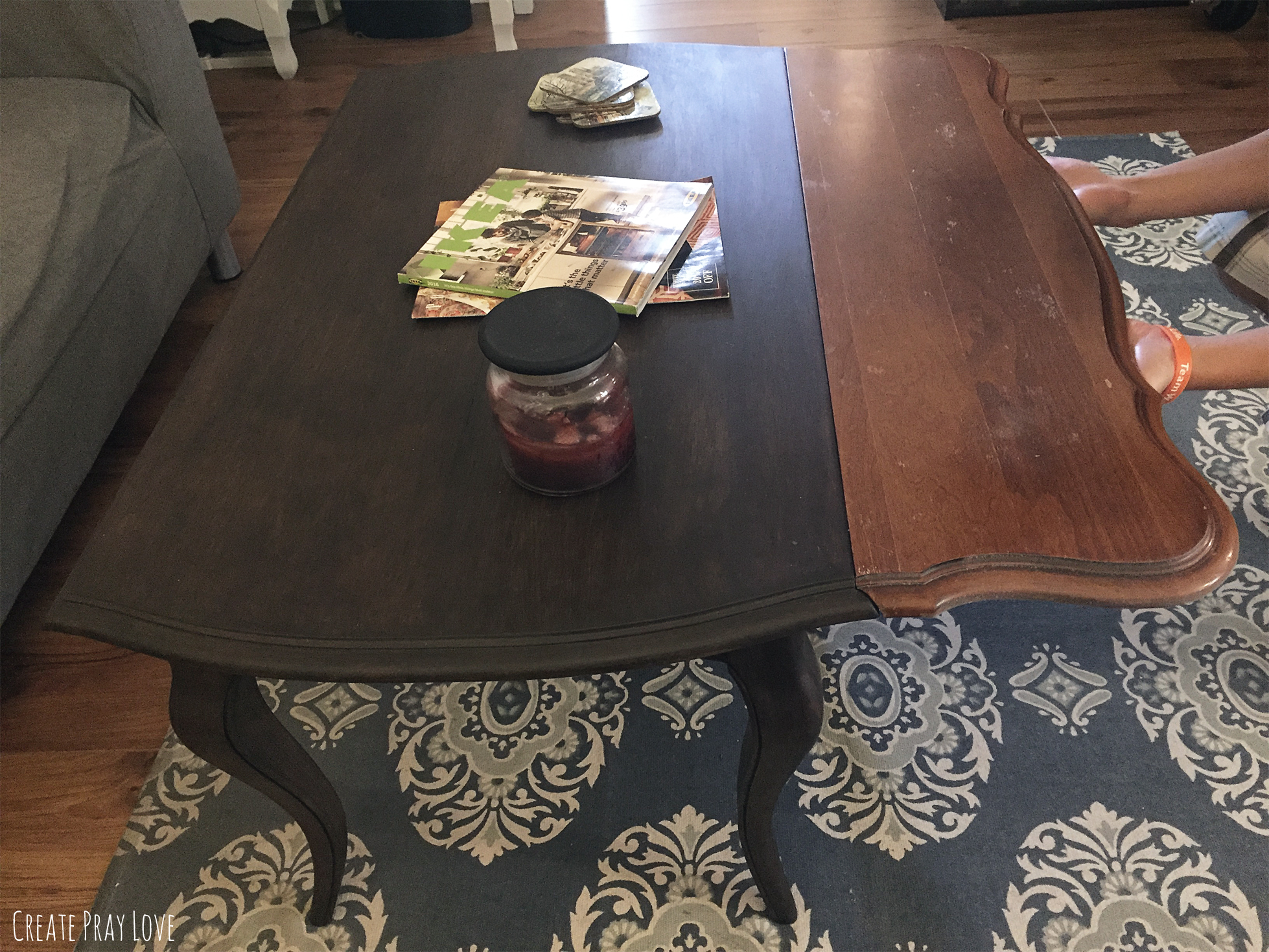 There were two leaves which hung down on the side until they were needed (which was never, except for when I had some major scrapbooking parties with myself and actually did need some extra work space).
I made a cover for it at one time, sort of like a tablecloth, but my coffee table still felt way too bulky. And with the color and shape being not what I wanted, one day I just decided to tackle it head on.
So I unscrewed the hardware in order to detach the leaves and… it was WAY too easy. I was impressed with how my living room felt so much more open. I could have kicked myself for not doing it sooner!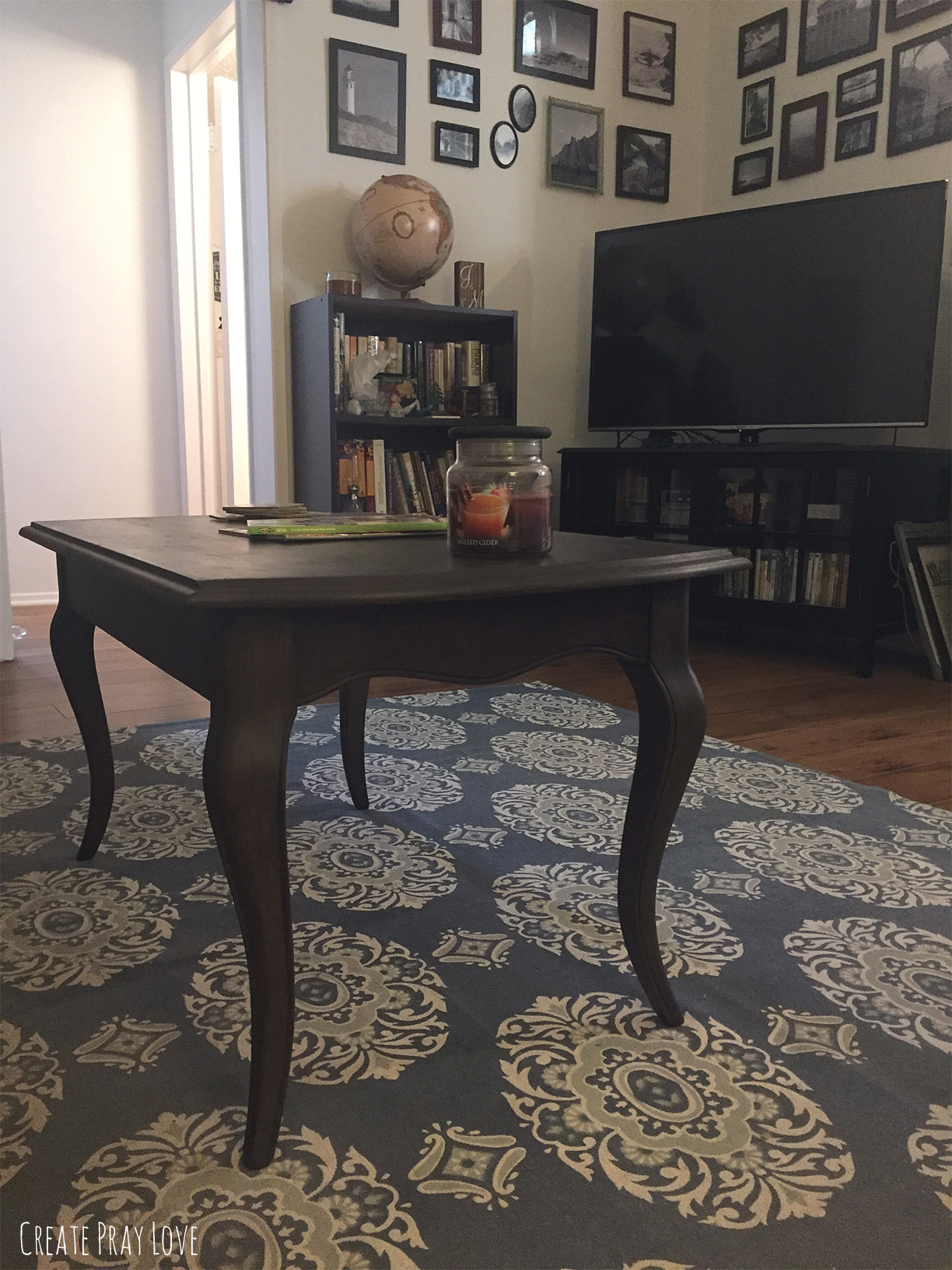 With my new skinny coffee table almost how I wanted it, I took a few nights with Netflix on autoplay to sand it down and then stain it. I used Martha Stewart's Espresso Wood Stain so that it would match my entry table and my quilt ladder ♥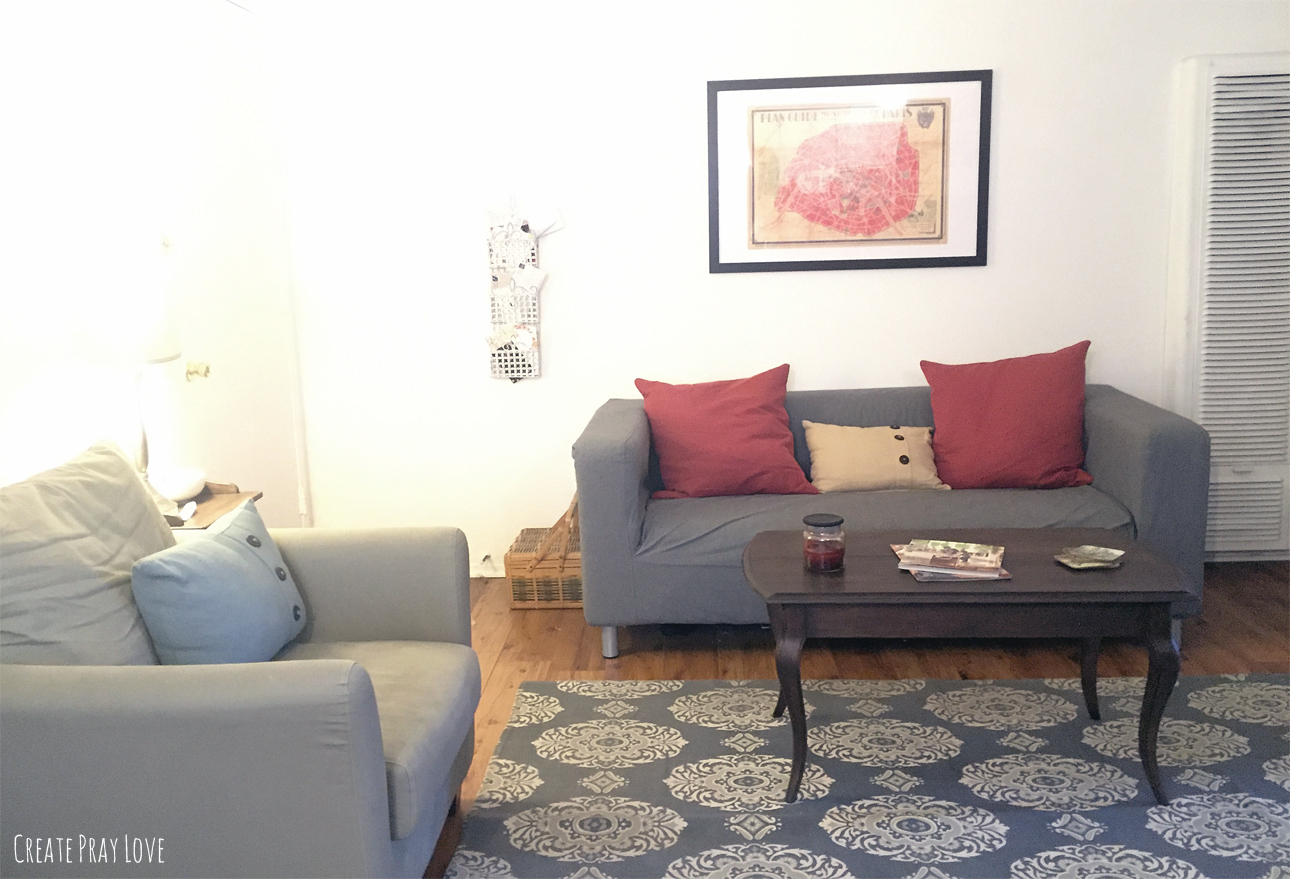 Here's a snapshot of what my living room currently looks like with the revamped coffee table. See, much better, right?! (Yes, I know you don't know what it really looked like before, but just play along ;))
Sigh. Finishing this project feels good. Thanks for reading this guys!
// What's your favorite furniture restoration or revamp you've done or seen?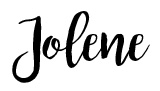 Connect with me on social media!
facebook - twitter - pinterest - instagram