DIY Friday | Post #13
Hello lovely readers! I hope you're all enjoying your Friday ♥
I'm excited to share this project with you, which I completed just about a month ago: making a picture ledge to go above our desk!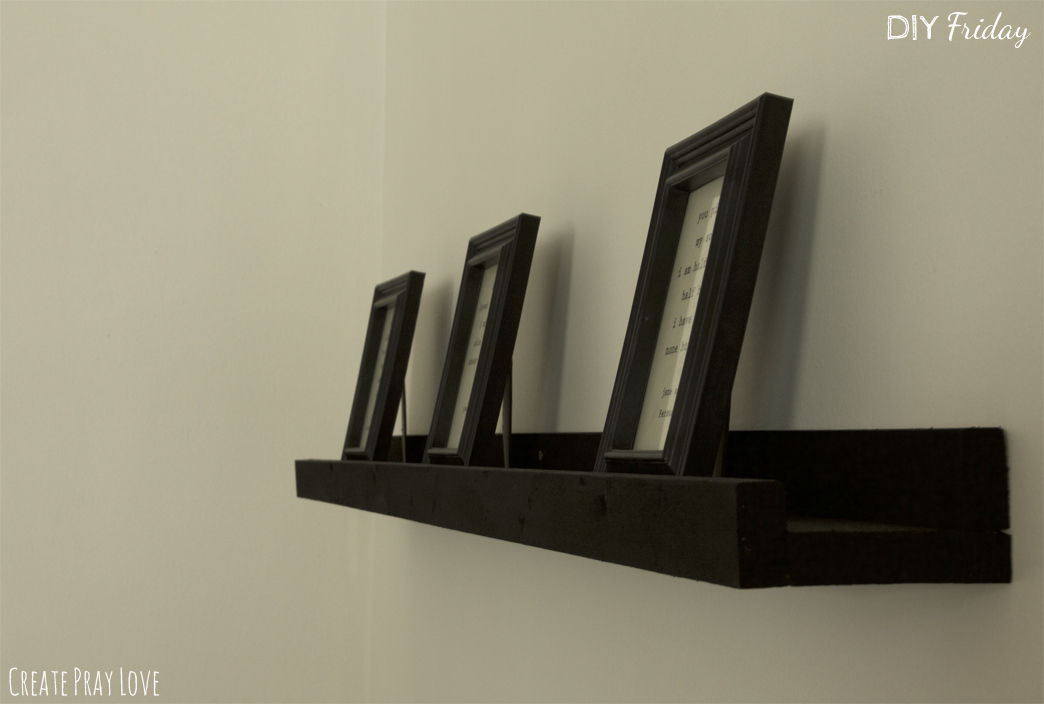 You see, this wall space was empty for about a year before I figured out what I wanted to put there… & then it took another six months for me to make it happen!
Last year, I threw a book-themed bridal shower for one of my very best friends in the world… and as part of the decorations, I printed out a few Jane Austen quotes & put them in some unique frames I found at the dollar store. They turned out to be my favorite part of the whole setup for sure!
[I'll actually be doing an entire post on the book-themed shower next Friday, so stay tuned!]
After the whole shindig was over, I took the frames home because I loved them that much!
My next action item was to start shopping around for a picture ledge to put them on, but sadly I couldn't find any that were the size I needed.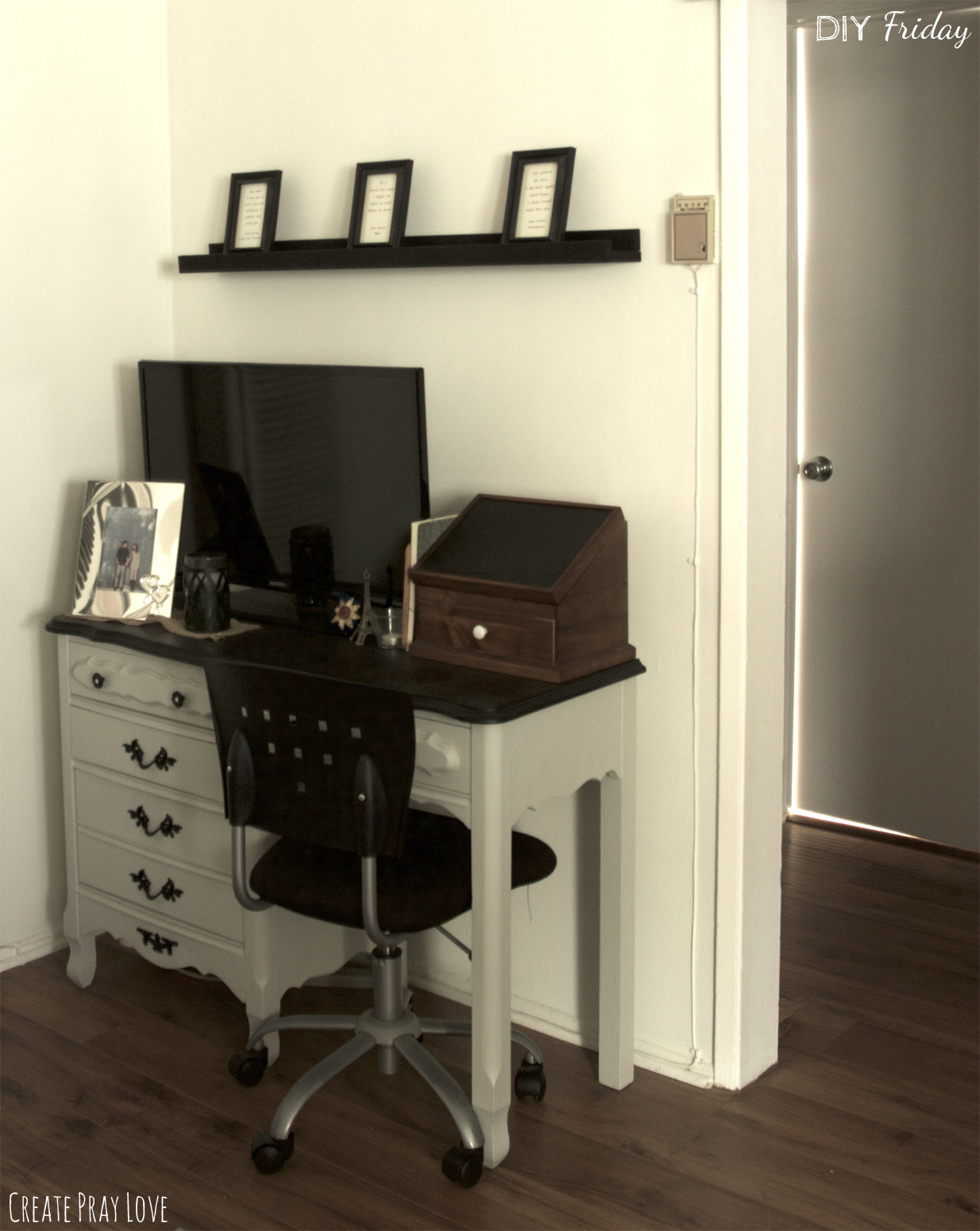 Thank goodness that after a few hours of scouring the internet, I ended up finding this tutorial from the City Farmhouse blog- which made me realize how easy it could be to make a picture ledge of my own!
I am now able to show off my three Jane Austen quote frames above my desk & I am so in love. It also balances out the rest of our rustic living room decor very well.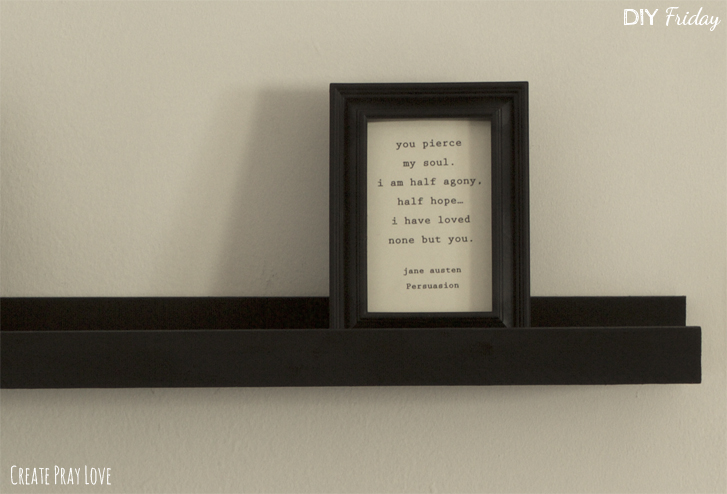 Here's a little preview picture of the frames that will make an appearance in my post next week. Isn't it lovely?!
If you are on the hunt for a picture ledge & haven't yet found one that works in your space, I challenge you to make one of your own using Emily's tutorial. Please feel free to let me know if you have issues while making yours & I'd be more than happy to answer any questions!
// Do you have any famous quotes incorporated into your apartment decor? What's your favorite?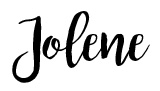 Connect with me on social media!
facebook - twitter - pinterest - instagram