Hi, friends! Happy Friday!
Today I am sooo excited to share a guest post with you that I did for the blog Grillo Designs. It's all about how to turn a basic teapot into an adorable herb planter!
Here's a sneak peek of how my project turned out: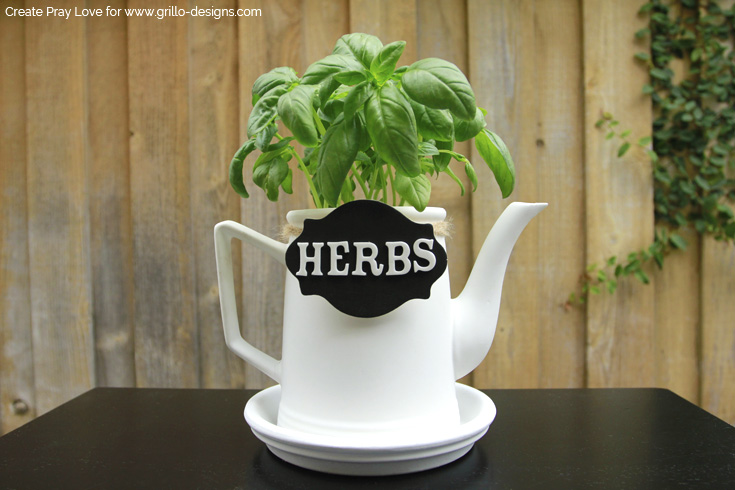 Isn't it so cute? The chalkboard label sign is probably my favorite part of the whole ensemble!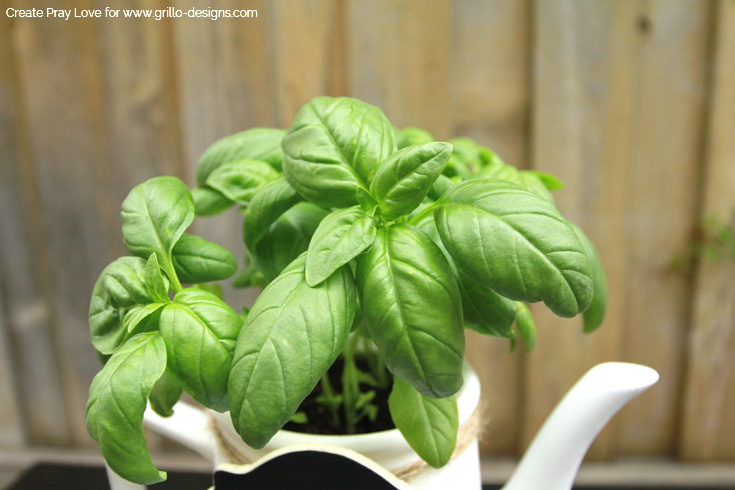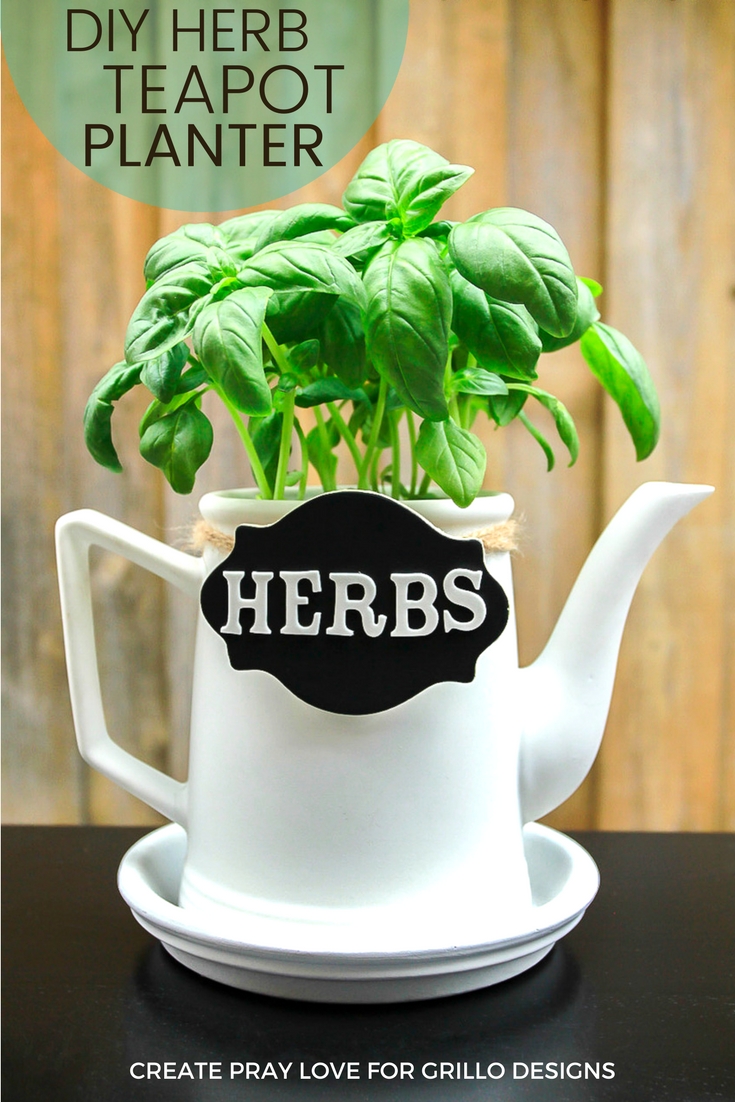 Be sure to check out the full post here for a step-by-step tutorial where I show you exactly how you can make one of these for yourself!
And feel free to give me a shout out over there as well to let me know how you think it turned out. I'd love to hear your thoughts!
I hope you have a wonderful day!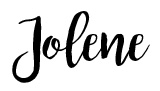 Connect with me on social media!
facebook - twitter - pinterest - instagram