*Affiliate links have been used in this post. This means that I may earn a small commission from your purchase at no extra cost to you. If you have any more questions, please click here to read my policies page.
Goood morning, & happy Friday everyone! I'm back at you with my last outdoor-themed DIY project for this season, a DIY wooden ladder outdoor shelving unit!
I can't get over how useful this thing is to have this on our patio. This project comes with a story first though, so get cozy & keep scrolling to read along!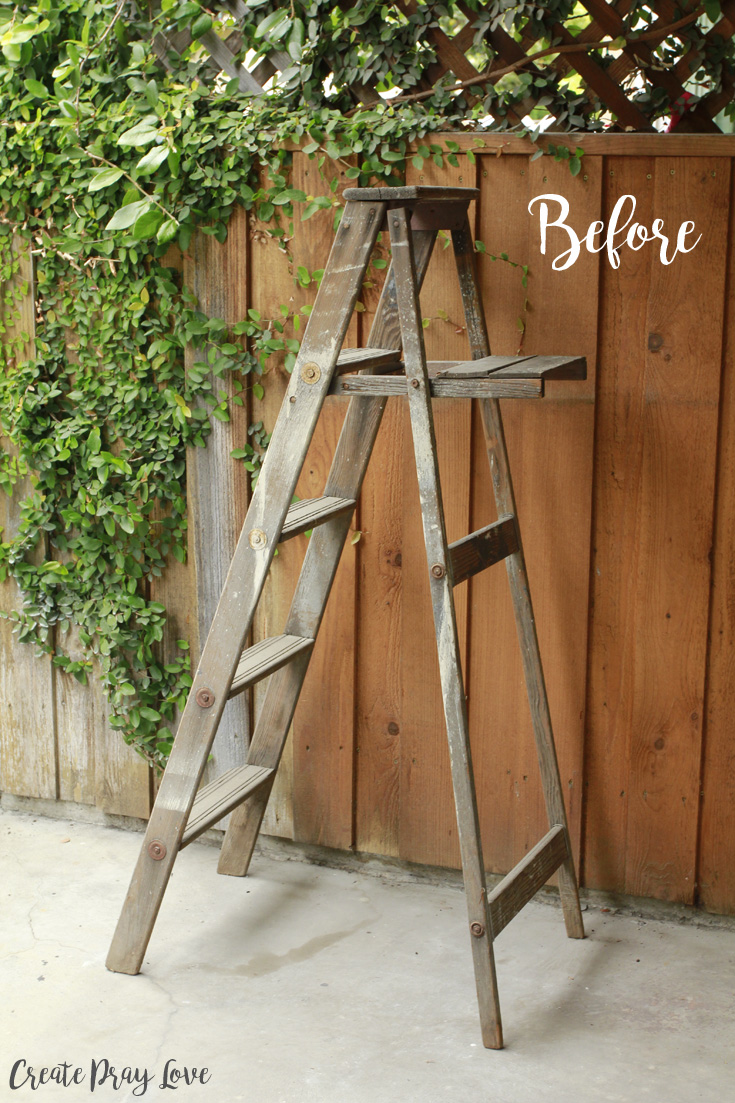 Back in June, the husband & I were walking to our local grocery store when I spotted an old wooden ladder sticking out of a dumpster. And I mean this thing was a literal dumpster find, guys! It was slightly damp from the slight rain we were experiencing that evening & I could tell that it was broken in a few places. But by the time we were on our way back home, with bulging grocery bags in hand, I had convinced Michael that we should take it back with us!
At first I thought I would turn it into a ladder planter, but that just didn't happen. Then I finally realized that if I put some shelves across it, I could use it to organize our patio, which up until this point had been severely lacking in the organization department.
It took a few sunny afternoons of painting & repeat listening sessions to the Hamilton soundtrack, but I finally finished! And it was so worth it!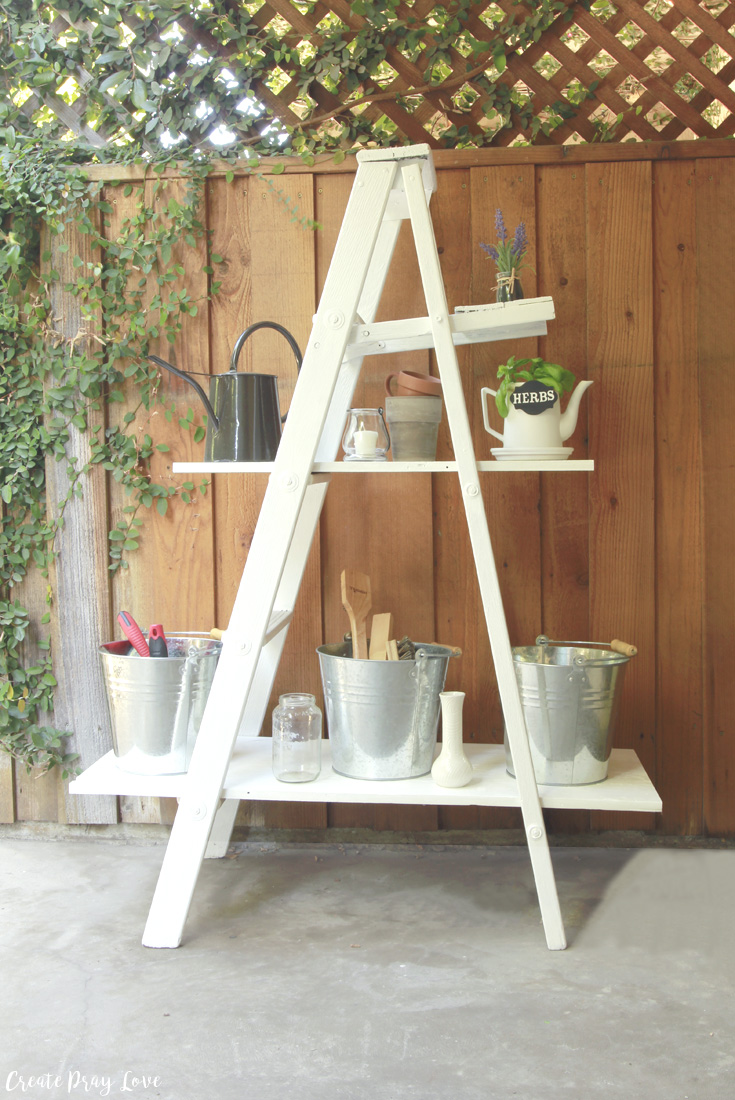 How to Make a DIY Wooden Ladder Outdoor Shelving Unit
MATERIALS USED:
Plywood

Semi-gloss Paint in Ultra Pure White (I used Behr)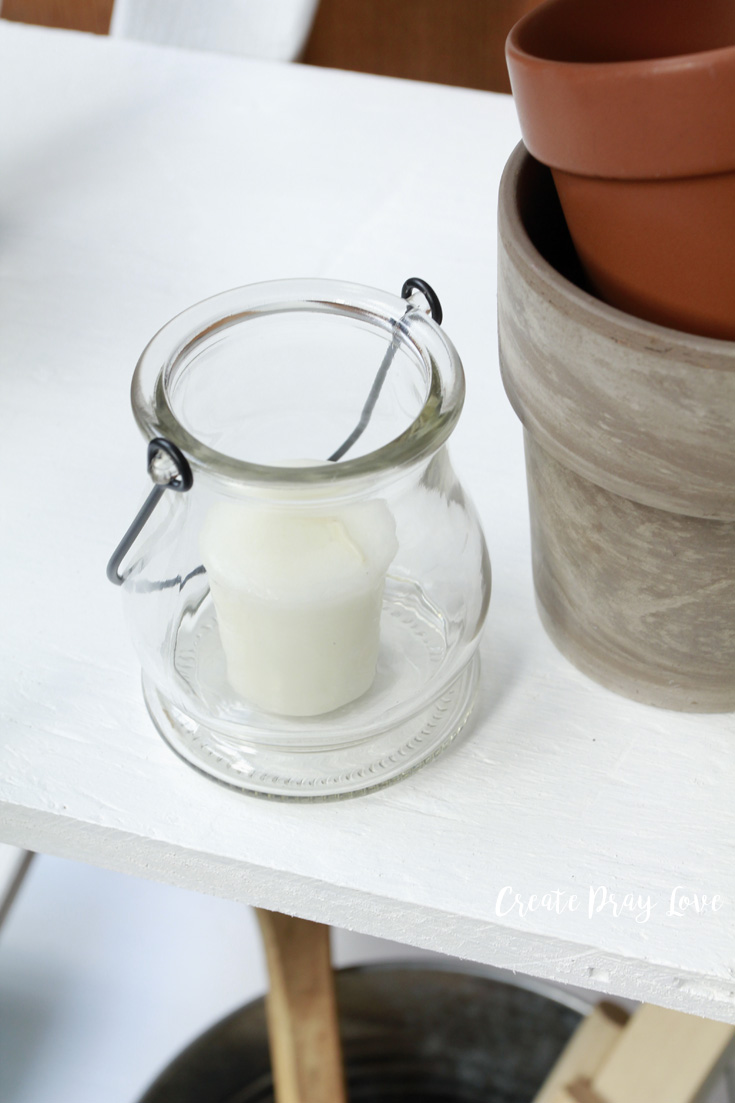 STEPS TO FOLLOW:
1. Cut the plywood to make the shelves according to the dimensions of the ladder. I did this by going to Home Depot & having them cut up an entire sheet of plywood for me!
2. Clean the ladder to get rid of any built-up dirt & grime.
3. Sand down the ladder and plywood shelves to make them smooth & to get rid of any splintering pieces.
4. Paint the ladder! The semi-gloss paint I used isn't technically outdoor paint, but I had it leftover from painting our indoor trim so I wanted to use it up. And the paint has held up very well because we're keeping the ladder out of the elements!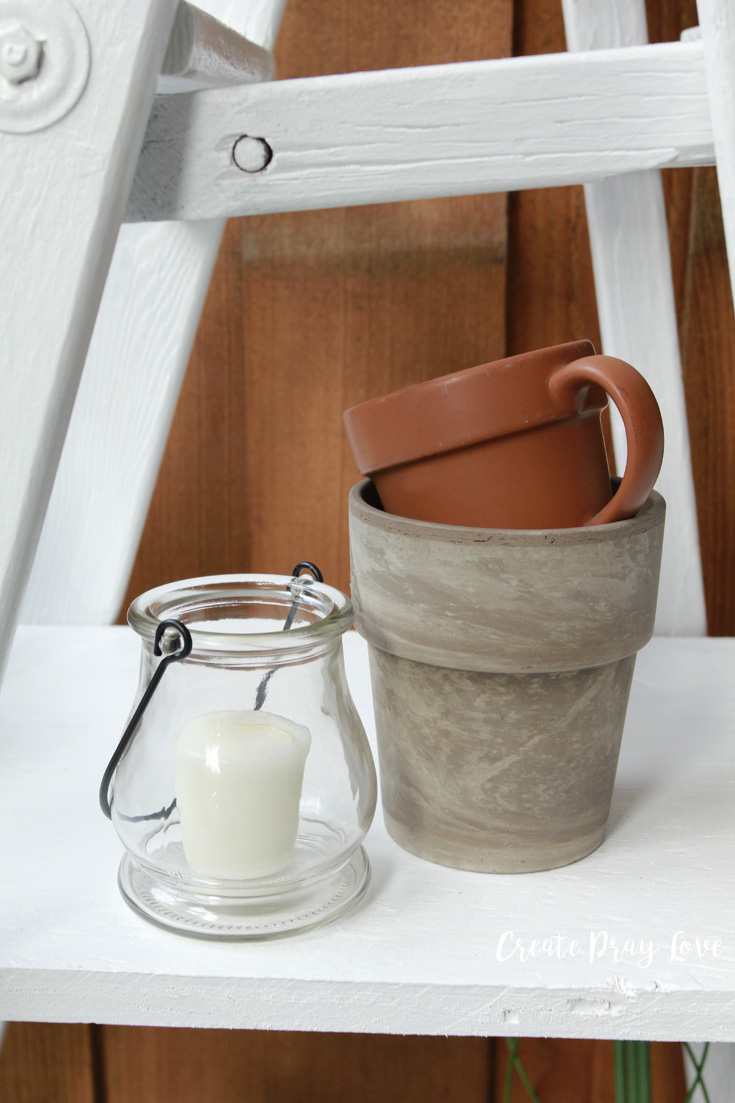 I am so happy with how this ladder shelving unit turned out! 
It's the perfect place to store our gardening tools, watering can, & extra pots that we aren't using at the moment. I also like to keep a few candles on there that we can light up when we're hanging outside & want a cozy atmosphere.
By the way, do you recognize this adorable DIY teapot herb planter? It's still my favorite thing ever!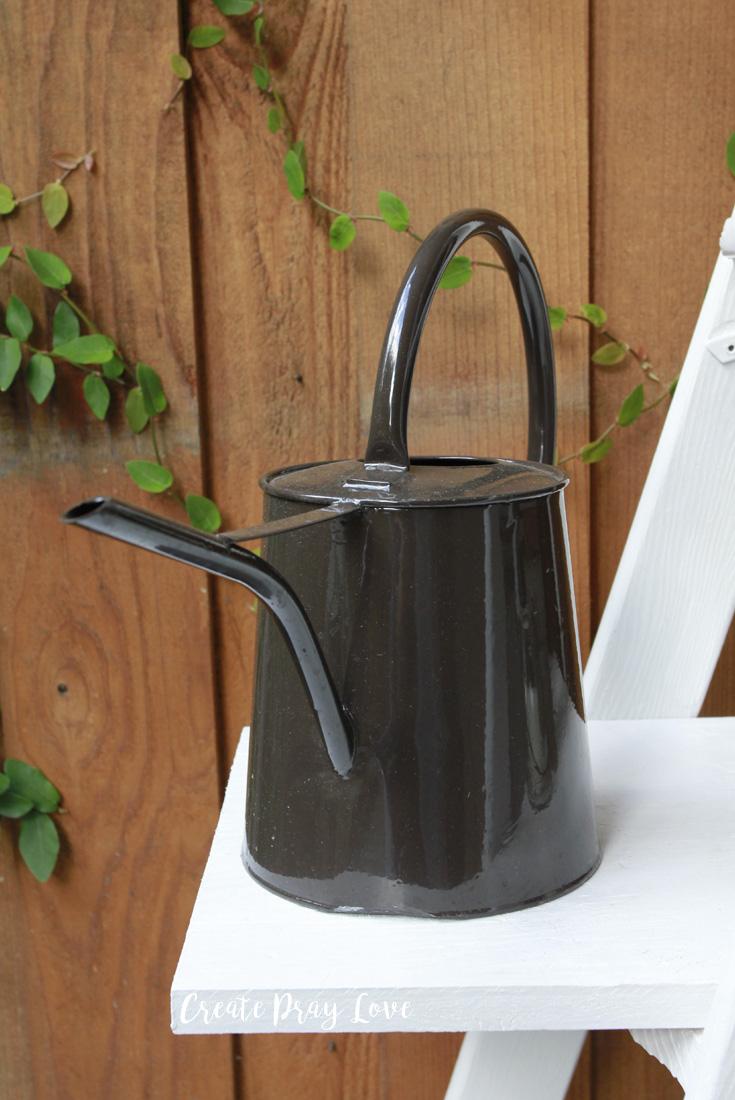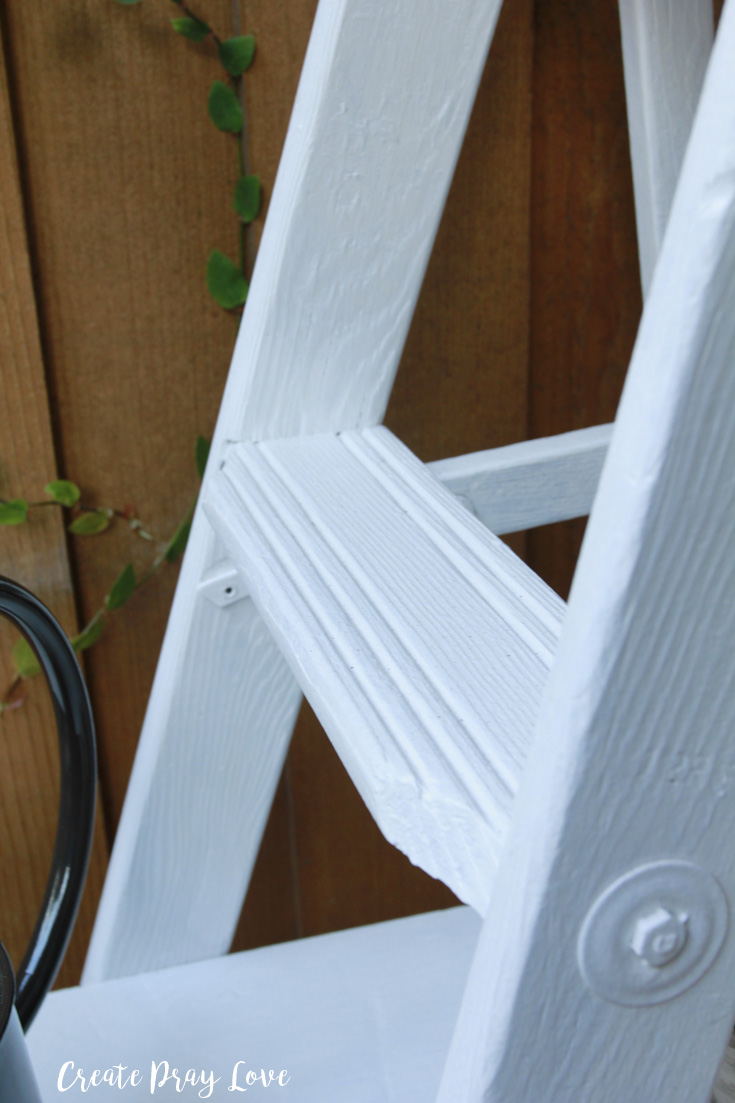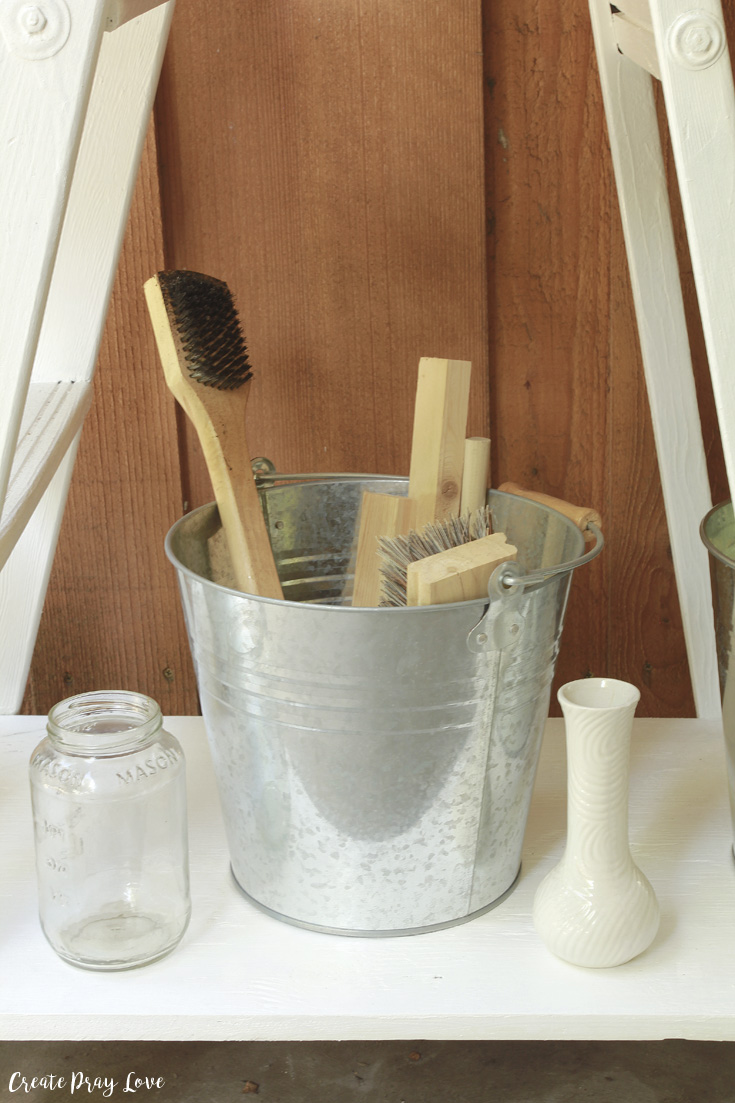 We store some of our grill cleaning tools here as well!
And I love using these galvanized metal buckets from the dollar store to organize everything on the bottom shelf.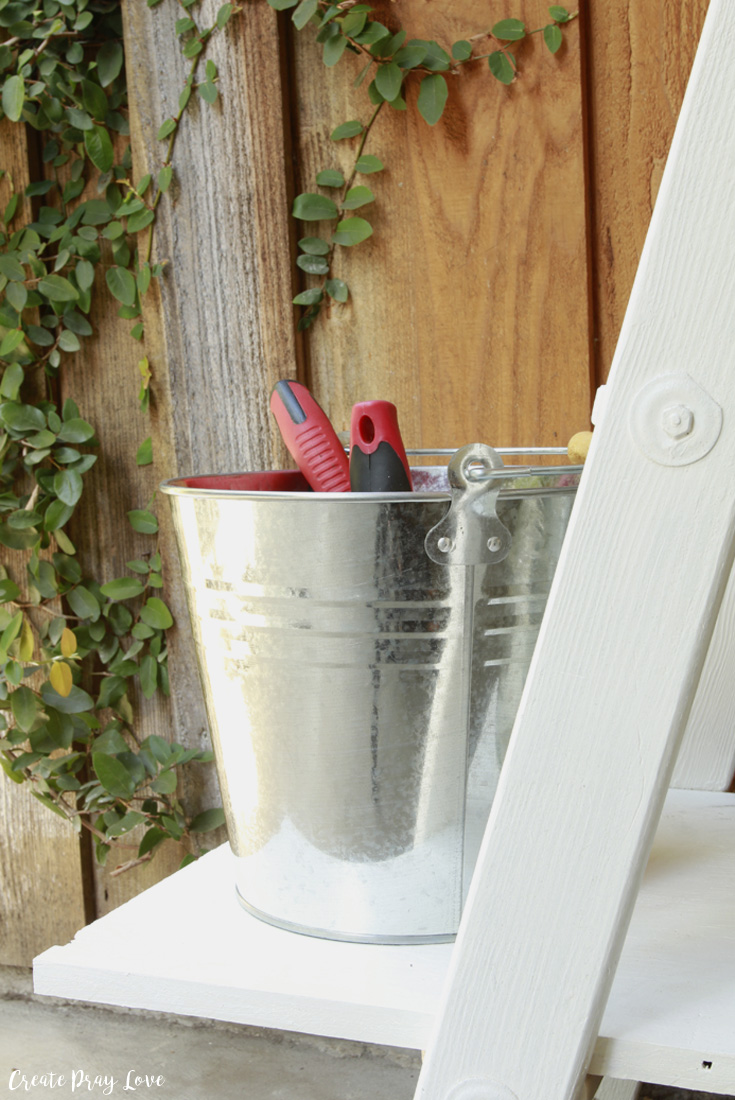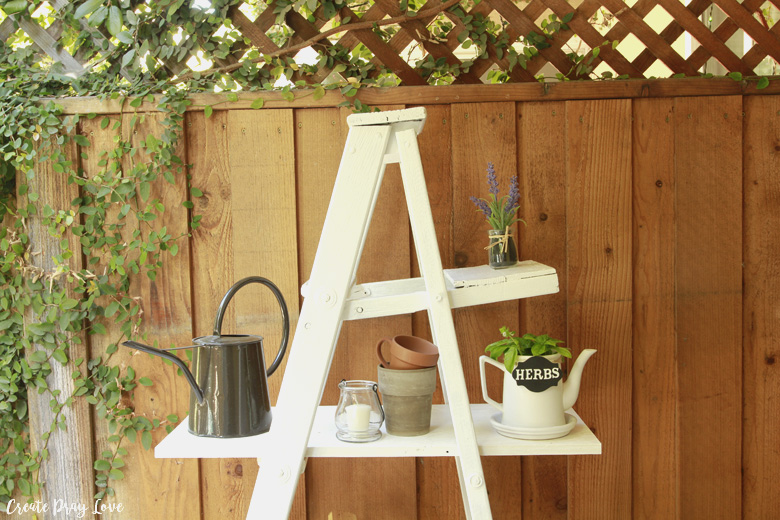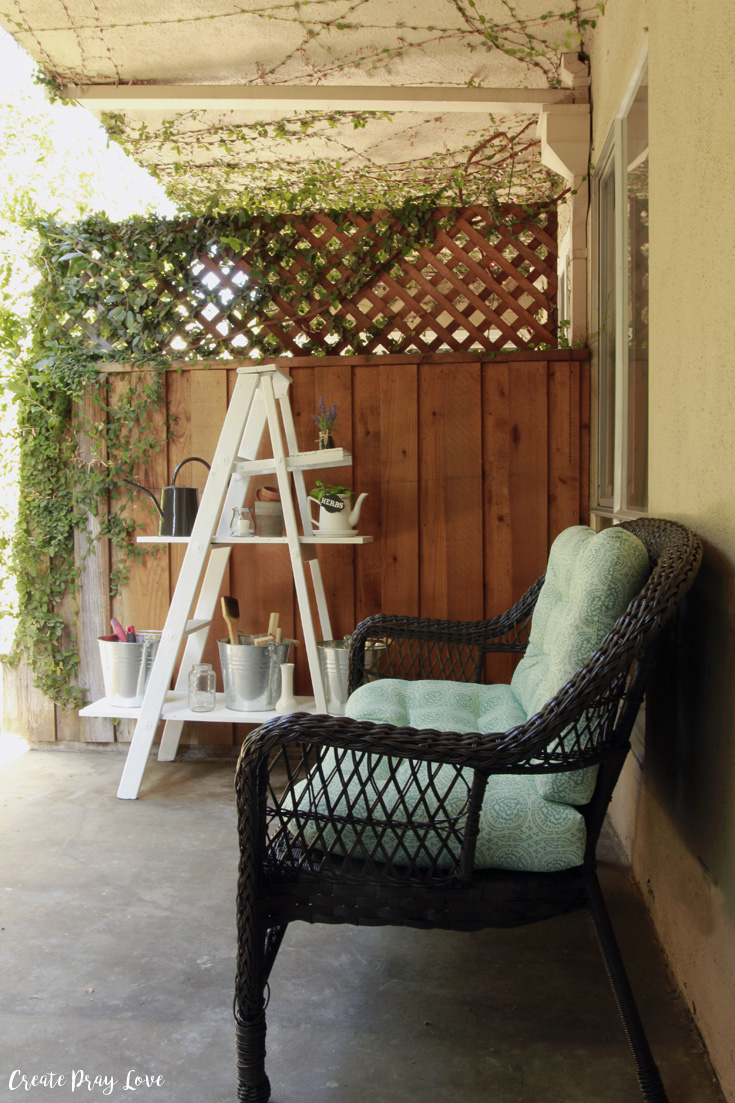 I also just want to mention that our patio furniture is a new find for us! I found this entire set (a love seat and two rocker chairs) almost new on Craigslist for $60. What?! And then I found some outdoor furniture cushions online at a major discount a few weeks later. We currently have the chair cushions on the back of the love seat so they are protected, but we move them out to the chairs when we want to use them.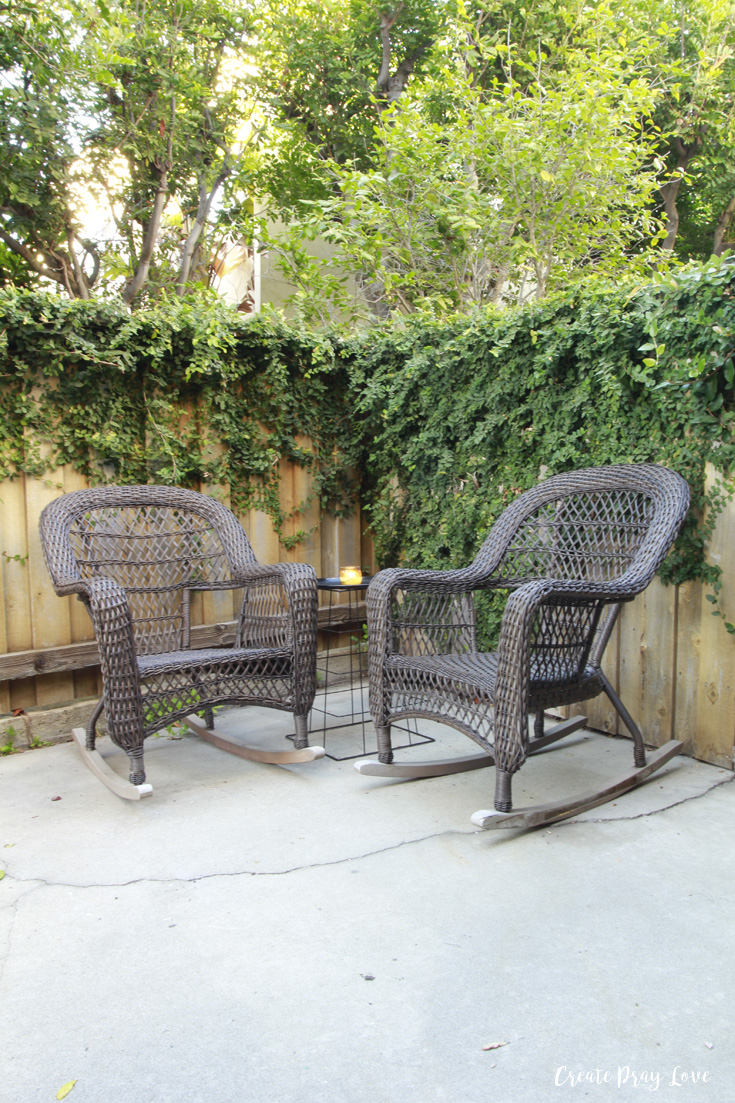 Oh, and in case you're wondering about the side table you see in the above picture, it's one that I made myself! See the full tutorial post here.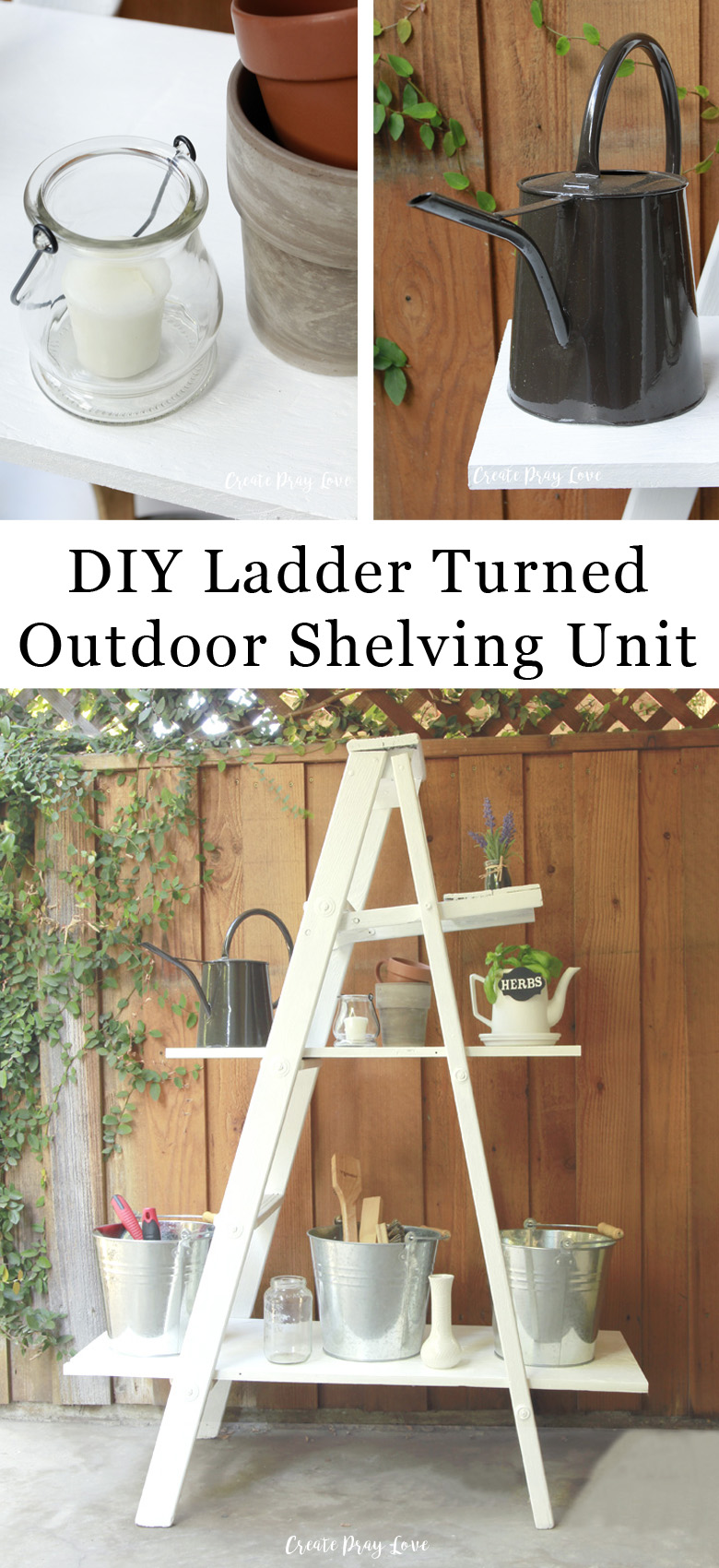 What projects have you undertaken to organize your outdoor space?
PROJECTS YOU MIGHT ALSO ENJOY:
How to Turn a Wire Hamper Into a DIY Patio Table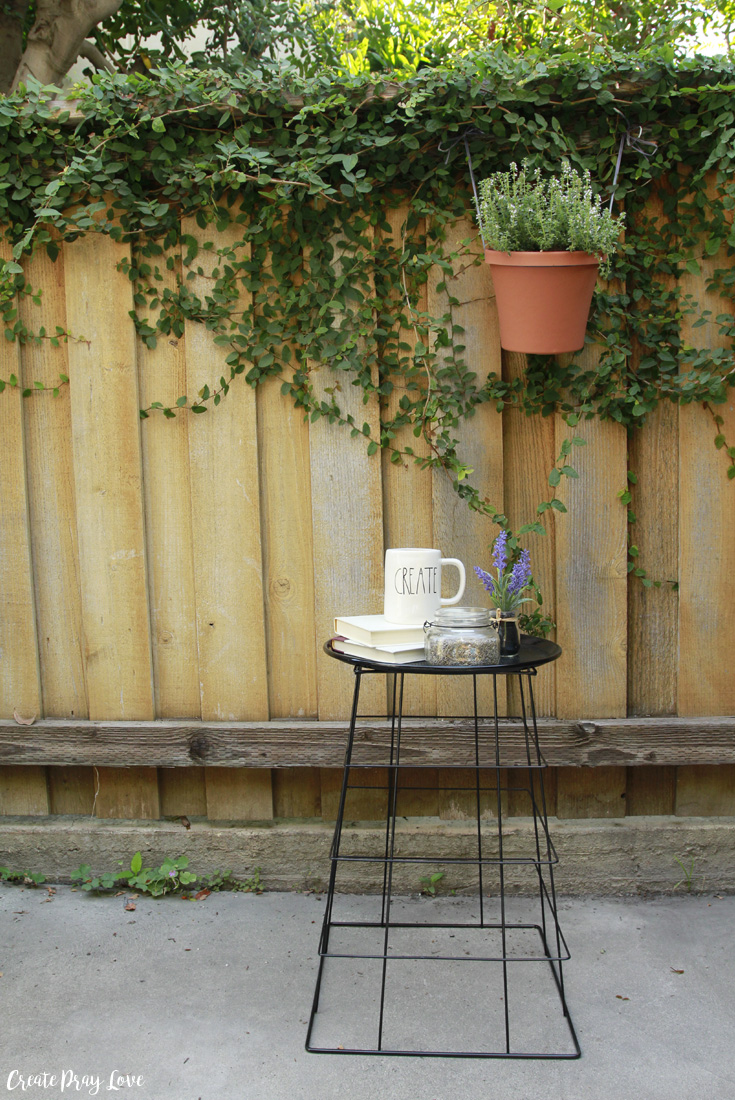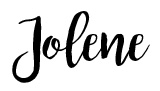 Connect with me on social media!
facebook - twitter - pinterest - instagram