Affiliate links have been used in this post. This means that I may earn a small commission from your purchase at no extra cost to you. If you have any more questions, please click here to read my policies page.
Hi friends!
So I know I am late to the game on posting summer DIY's.
However, it IS still technically summer, so I am just gonna go ahead and start sharing my recent projects with you! I have a few outdoor themed posts coming that I'm excited to show you.
But today, I am going to share this simple tutorial on how to make a DIY dollar store summer lemon wreath!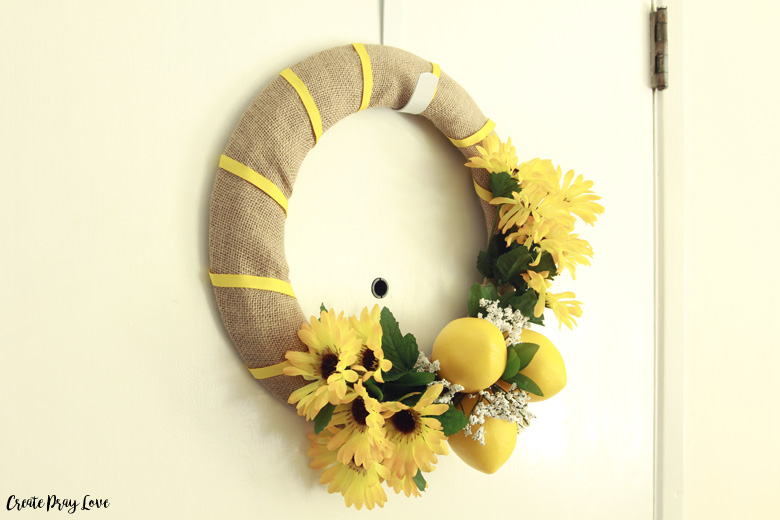 DIY DOLLAR STORE SUMMER LEMON WREATH
MATERIALS YOU'LL NEED:
Affiliate links to similar products have been provided here for your convenience.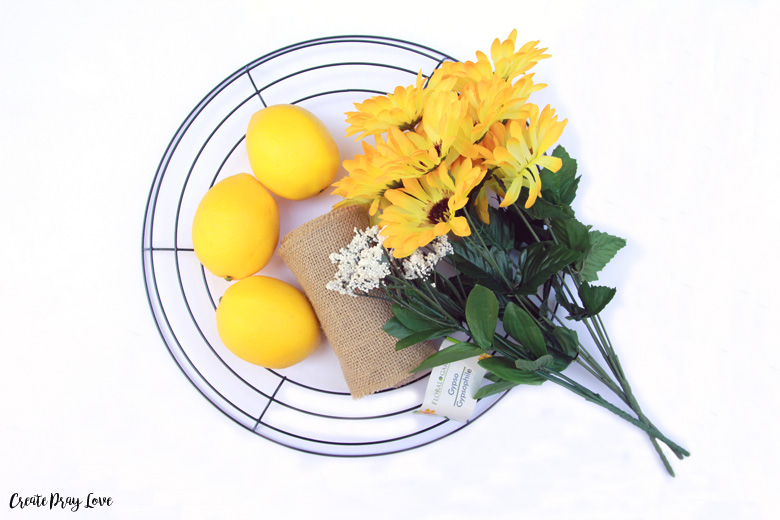 & HERE'S WHAT YOU'LL NEED TO DO:
1. Wrap wreath frame with burlap
Luckily, I had just enough burlap left over from my window treatment project to fit on the wreath!
I secured it with tape, and in step 3 I secured it with wire as well.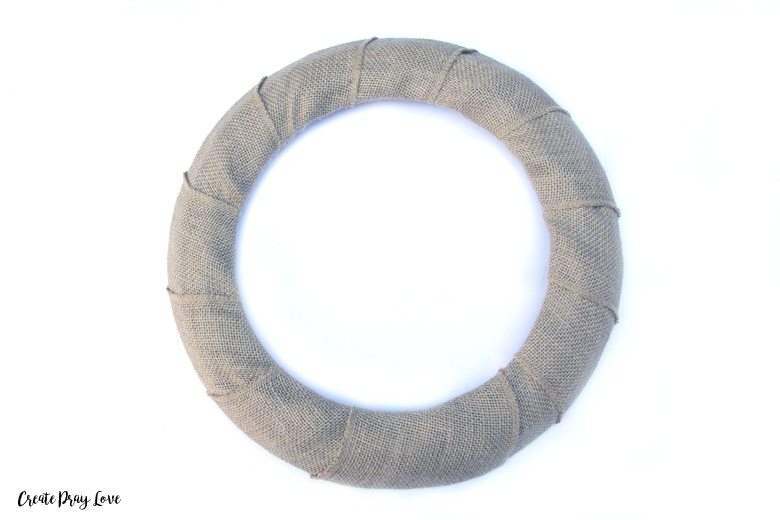 2. Cut faux flowers with wire cutters & tuck them into the burlap
I love doing it this way as opposed to gluing the flowers on, because it makes it easy to change out the flowers depending on the season or your mood! 🙂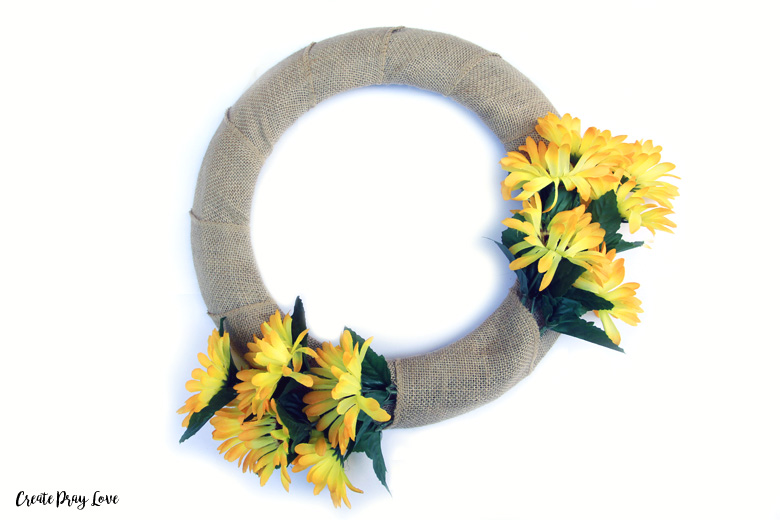 3. Stick the lemons onto the burlap & secure them with wire
It might be tricky to see what's going on in this picture.
But what I did was take thin beading wire, tie it around the faux stem of the lemon, & then I pulled it through the burlap & tied it off.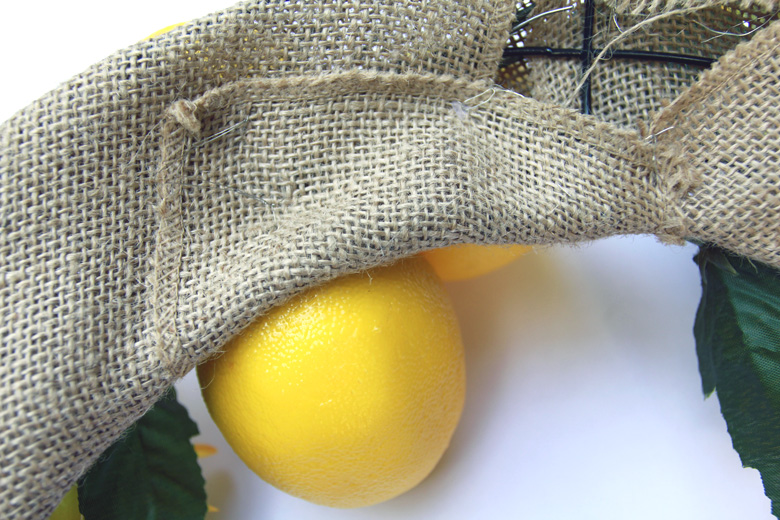 Looking better here, right?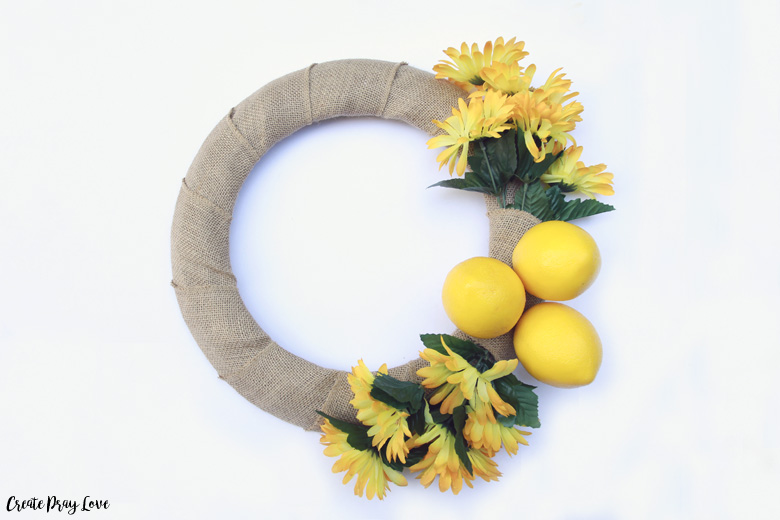 4. Fill in gaps with white flower buds
I may be wrong, but I think these lovely faux white buds are supposed to be faux baby's breath? Well whatever they are, they sure are cute!
I used them to fill in the gaps between the lemons & the yellow flowers & I love how it turned out.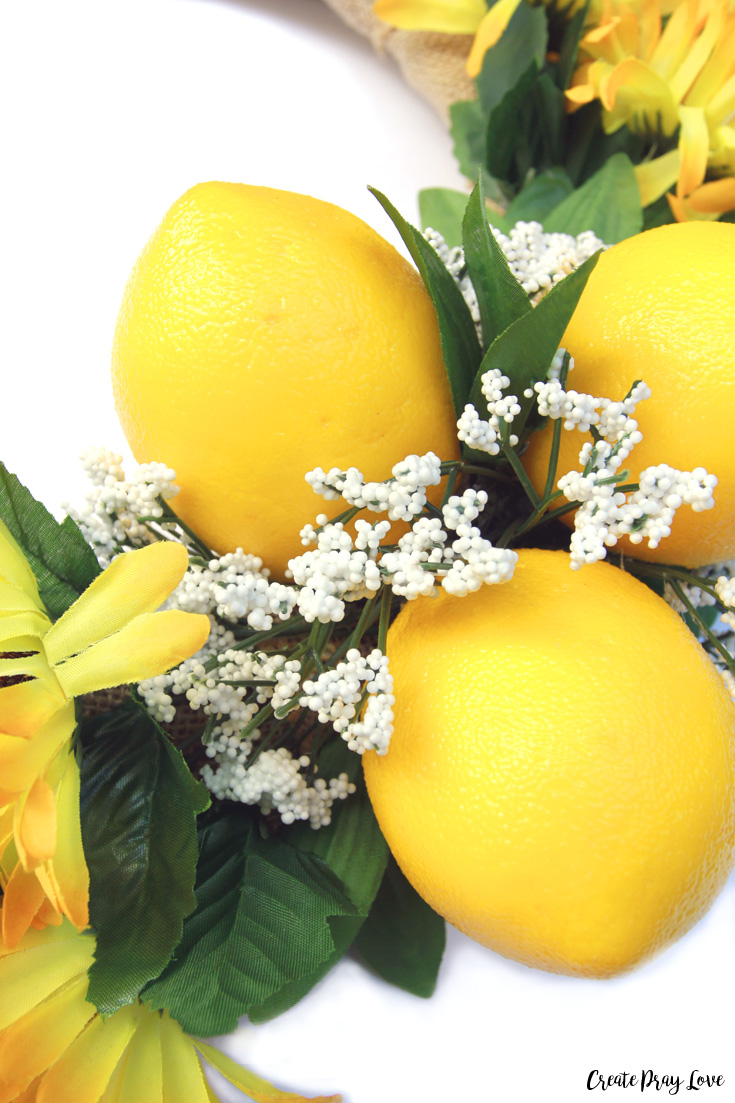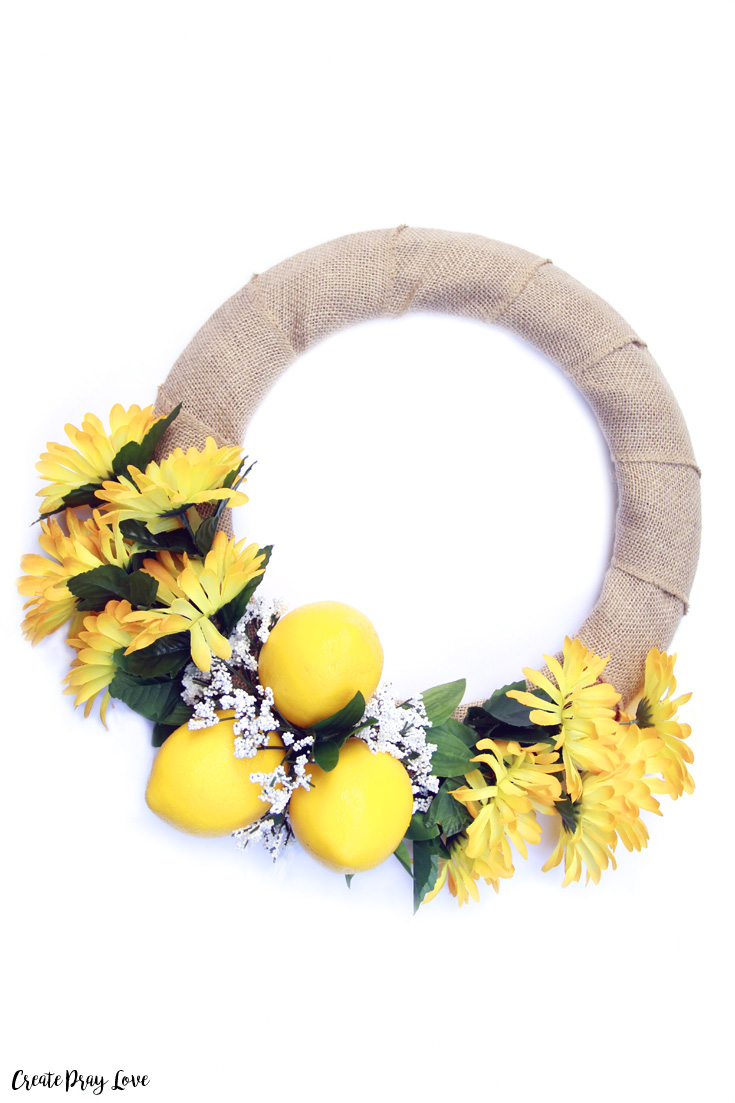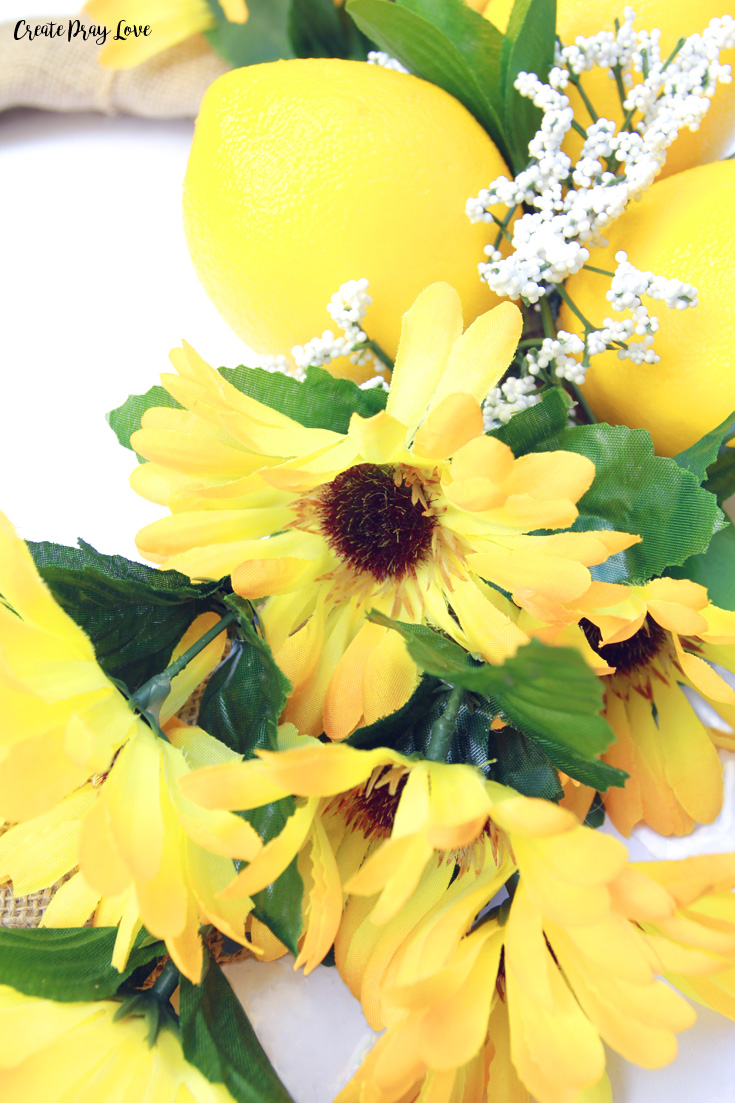 As you can see in the picture below, as a last step I wrapped it with some yellow ribbon I'd had sitting around for ages. Like, for at least eight years. It felt good to use that stuff up!
I keep going back & forth between keeping it this way or having the wreath be just burlap, but because the husband likes this version better it's staying this way for now. 😉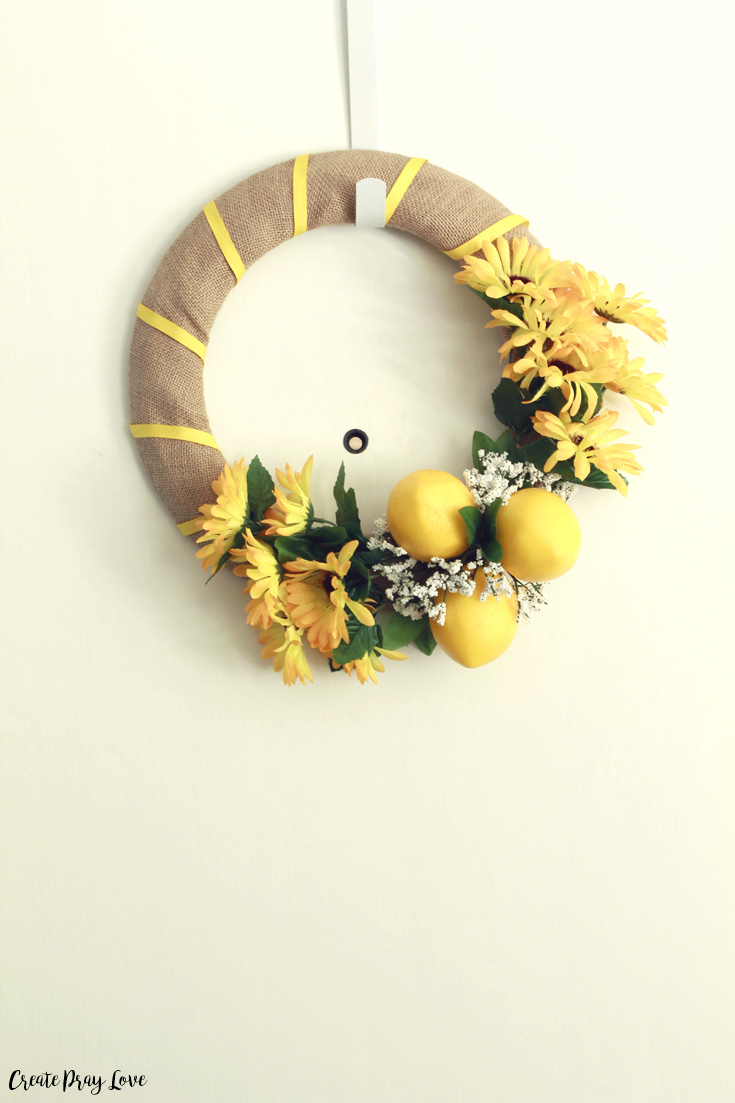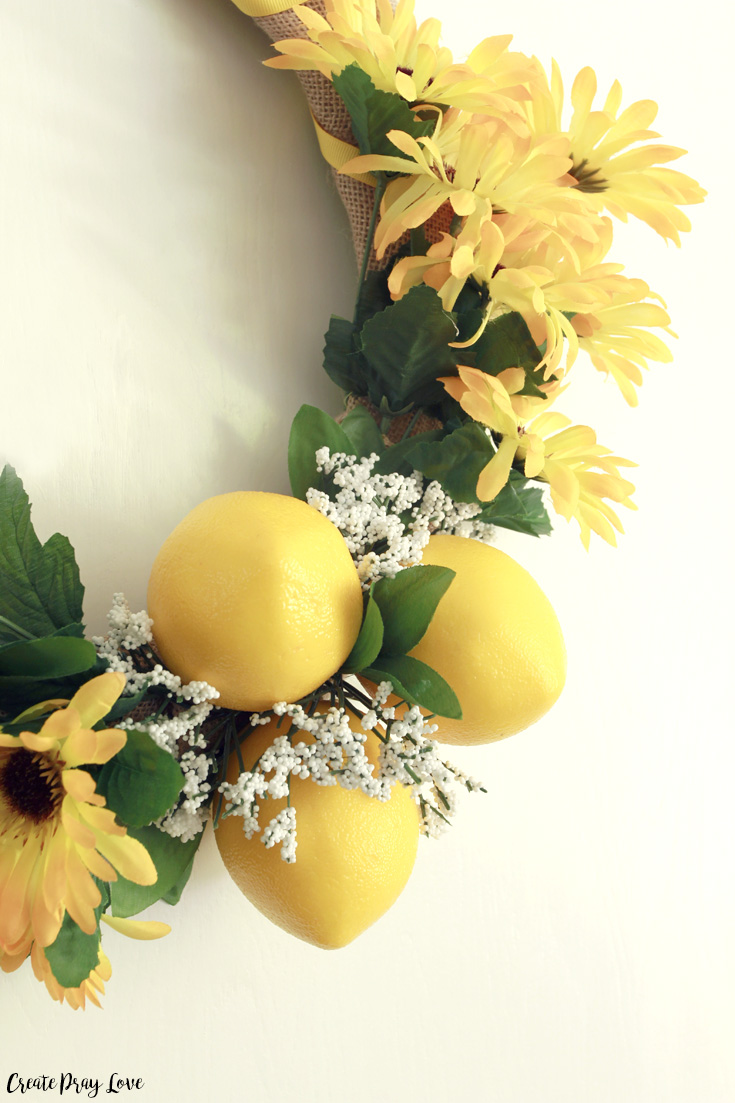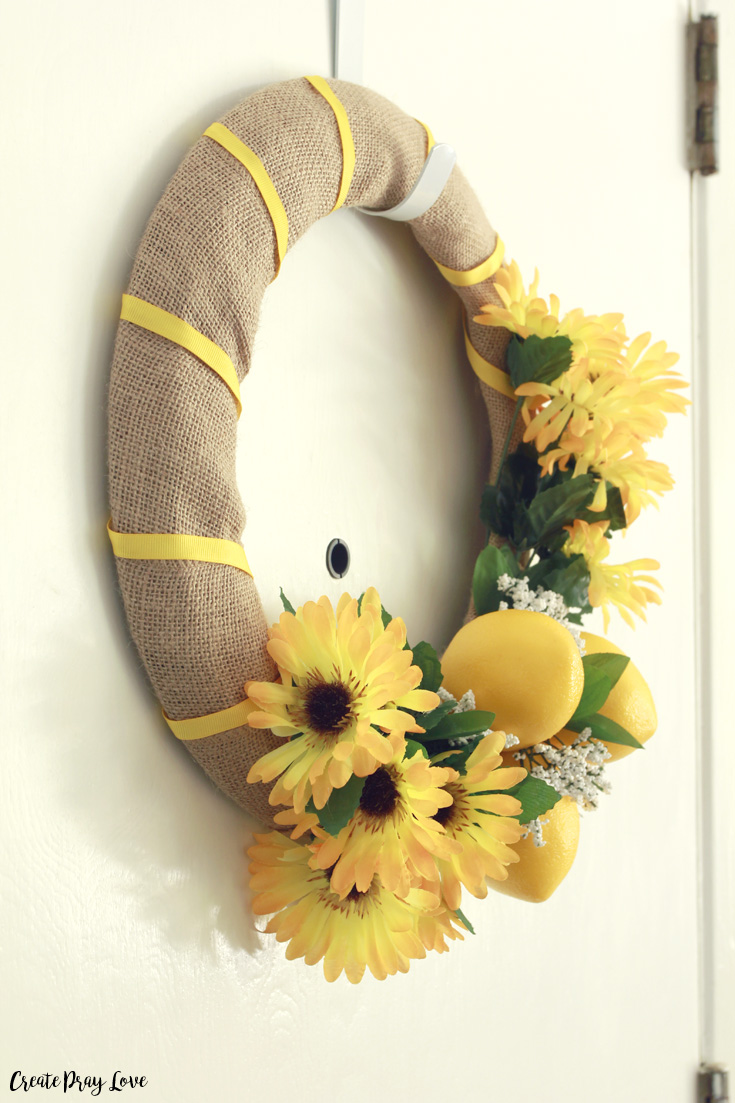 I can't believe that I made this out of things either from the dollar store, or they were things I already had on hand! My overall favorite parts might just be the lemons & the burlap.
My last wreath project was a rustic fall wreath & I think it turned out pretty well. But I think my skills might be improving just a teensy bit. Or maybe I'm just biased because I have a thing for yellow decor in my home during the spring & summer months? (See my simple spring centerpiece here that also has yellow flowers!)
What do you all think? I'd love to hear your thoughts in the comments below!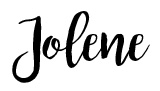 Connect with me on social media!
facebook - twitter - pinterest - instagram