*Affiliate links have been used in this post about how to make a DIY Patio Table. This means that I may earn a small commission from your purchase at no extra cost to you. If you have any more questions, please click here to read my policies page.
If you follow me on Instagram, you might have seen the sneak peek of this DIY patio table project that I posted last week. Well as promised, here is the full reveal & tutorial!
First though, I want to give you a little bit of context. Last year, I replaced our wire hamper with this amazing laundry organizer from Amazon*. I did so because the bag for our wire hamper had ripped & it was beyond repair, & also because I wanted to have a way to sort our laundry as we go during the week. I was about to throw out the wire hamper frame along with the bag when my husband suggested that we turn it into a small table for our patio.
So I went through my options & finally figured out the perfect thing to turn into the table top. It may surprise you!
Keep reading for a list of materials I used & the steps you'll need to follow to make one of your own!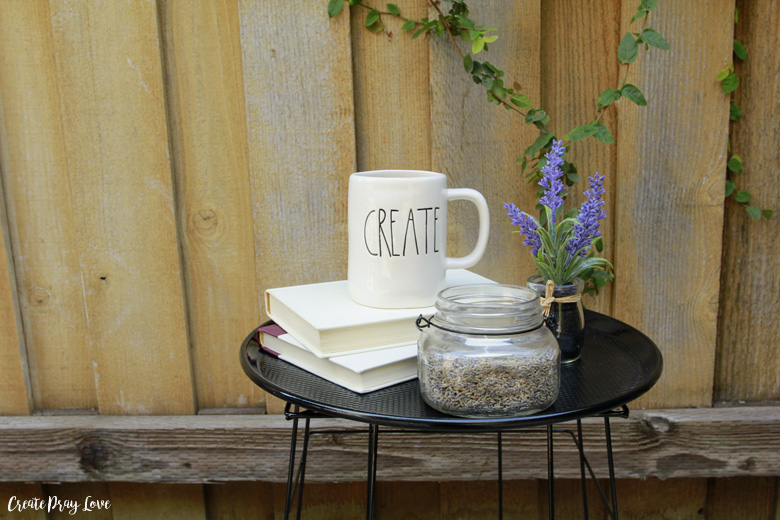 MATERIALS YOU'LL NEED:
Here's how everything looked before I started: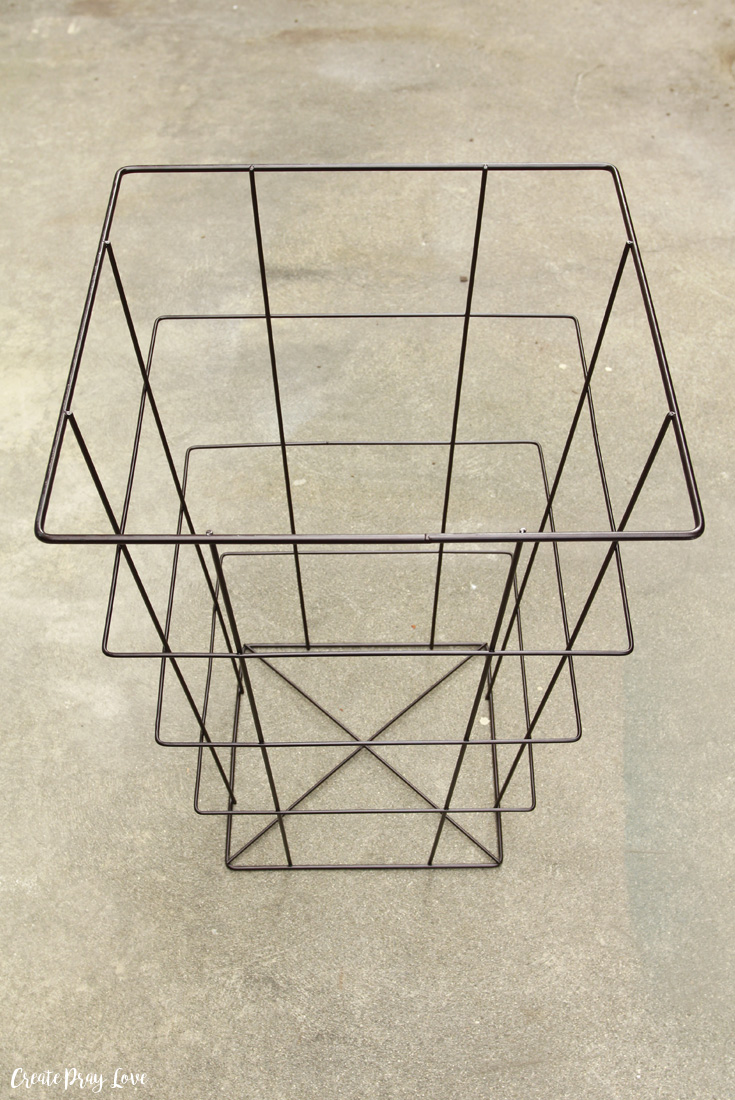 And this is how the hamper looked with the new pizza pan sitting on top before I busted out the spray paint!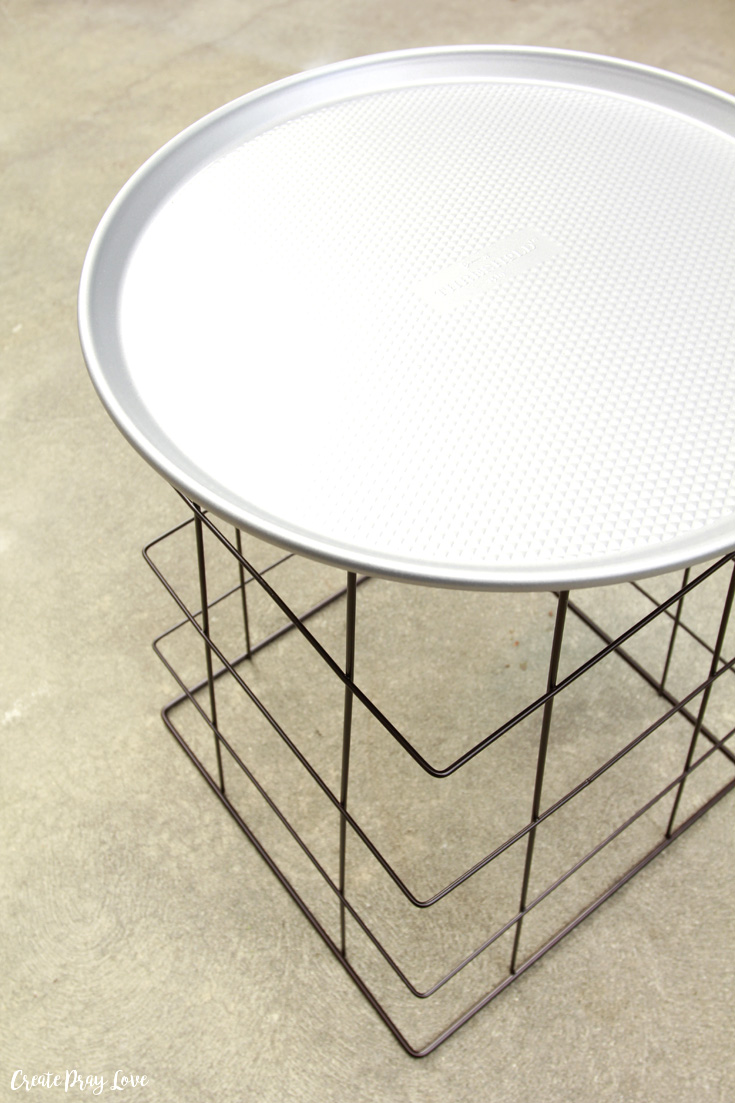 How to Make a DIY Patio Table
Step 1: Spray paint the hamper and pizza pan
I used Rustoleum's Paint & Primer Spray Paint in the color Glossy Black for this project. Even though I am typically a matte-finish kind of gal, the glossy finish was a practical choice because I knew it'd be easier to clean.
Optionally, you can also do a final coat of clear lacquer spray paint, which will help protect your table from the elements!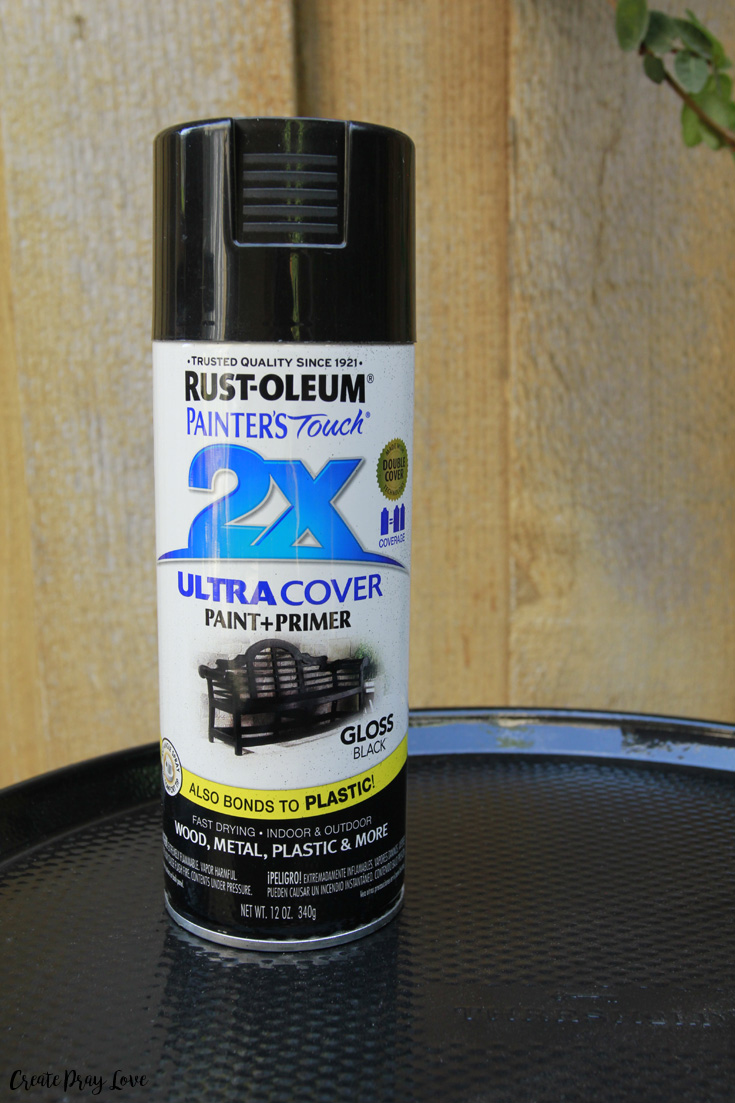 Step 2: Glue together the wire frame and pizza pan
I used Gorilla glue for this part, & it has held up very well for the past few months! (Yes, months. That's how far behind I get sometimes on posting my projects! Oops.)
Basically, what you need to do is smother all the parts where the wire frame comes into contact with the pizza pan with as much Gorilla Glue as possible.
Wait for it to dry, & then you're done!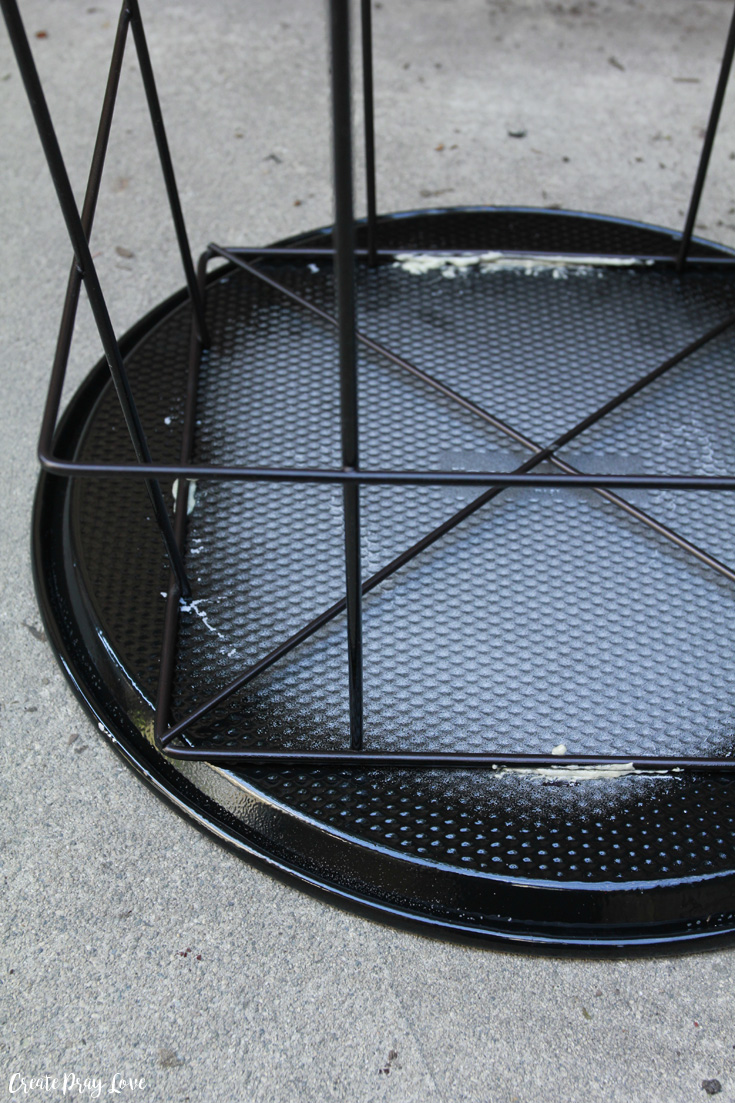 Here's how the finished product looks!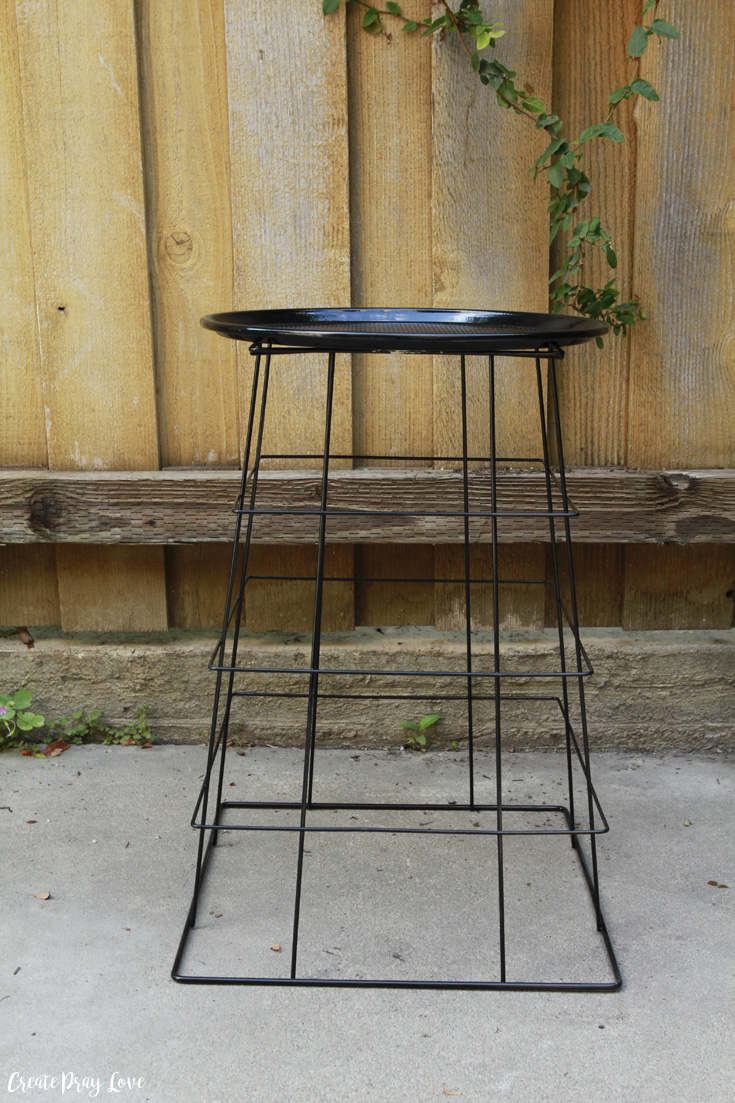 I styled it with my mug full of tea & a few books that I'd love to have by my side while reading on my patio.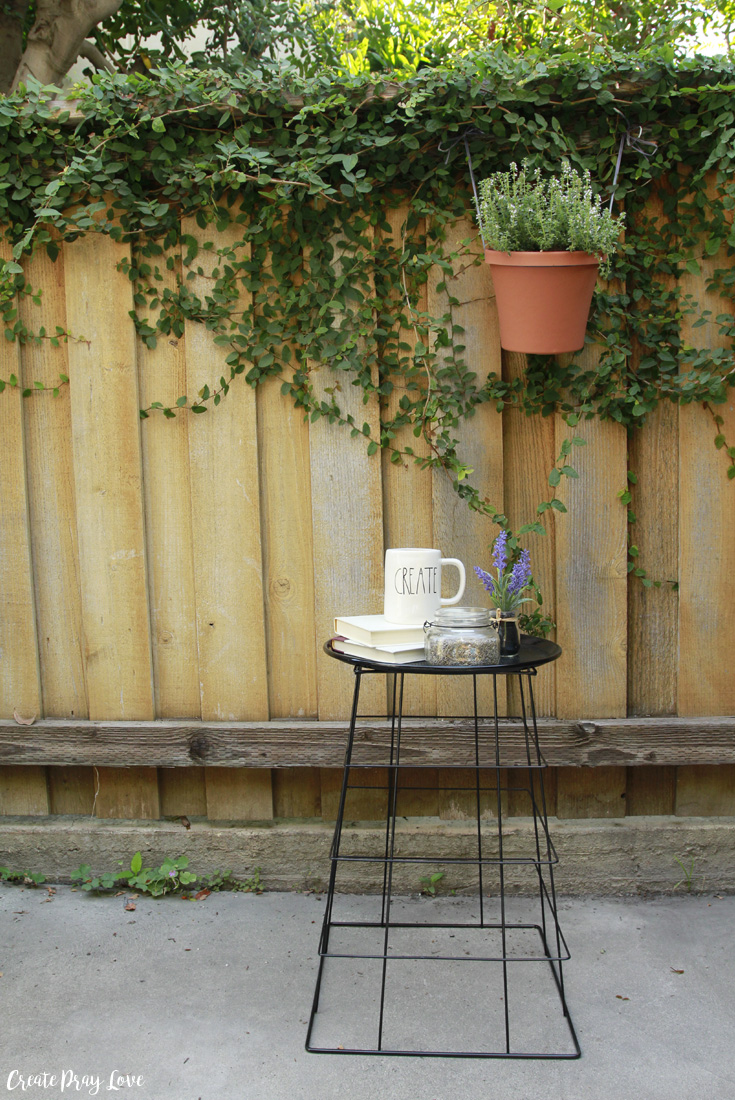 PS- We scored this patio furniture set off Craigslist last week (for $60!!) & I just ordered these seat
* & bench
* cushions in the color sea glass (on major sale) to go with it!
I can't wait to give you guys a tour of our revamped patio very soon. And I'll definitely be using this side table way more once we have the furniture ready to go!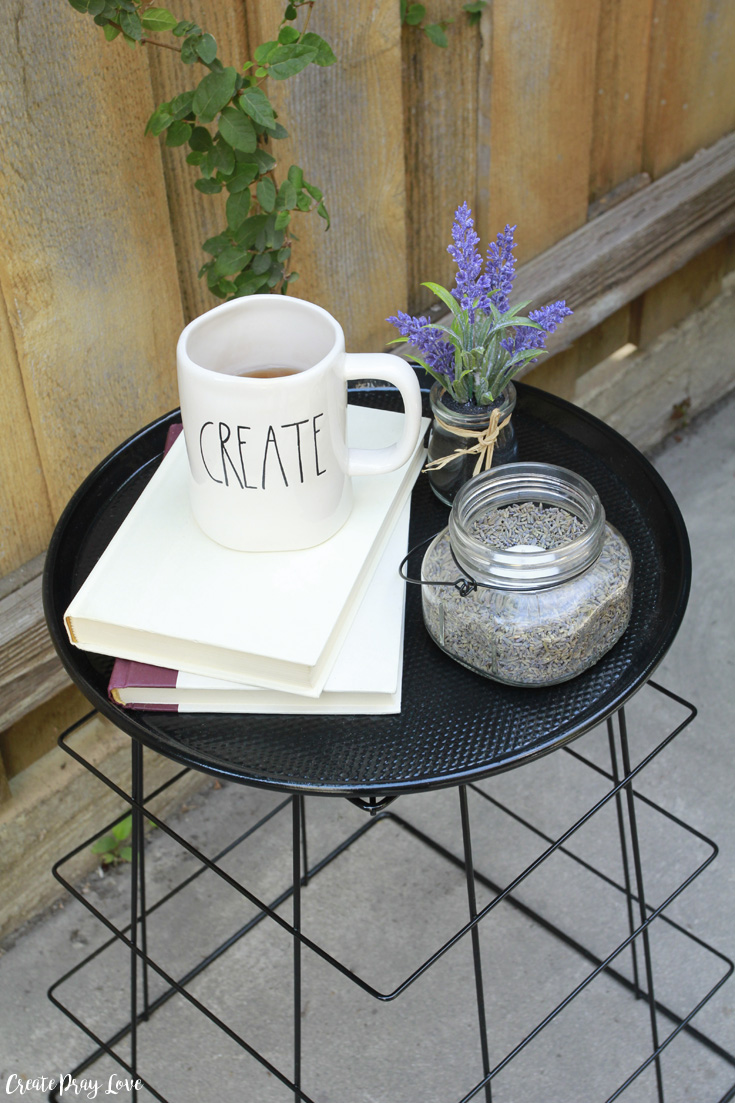 Also, you might recognize this lavender luminary as the same one I made in this post.
I'm excited to keep using it to repel those nasty insects as we spend more time out here this season!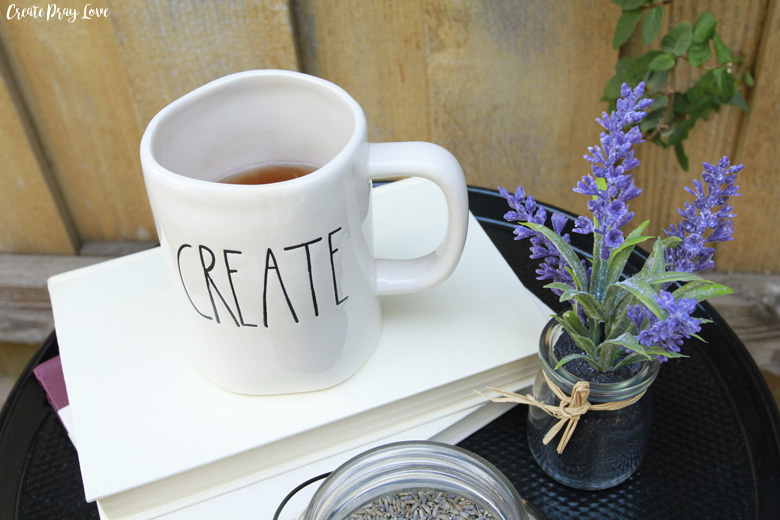 PIN FOR LATER:
MORE PROJECTS YOU MAY ENJOY: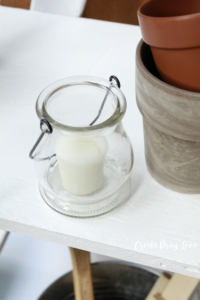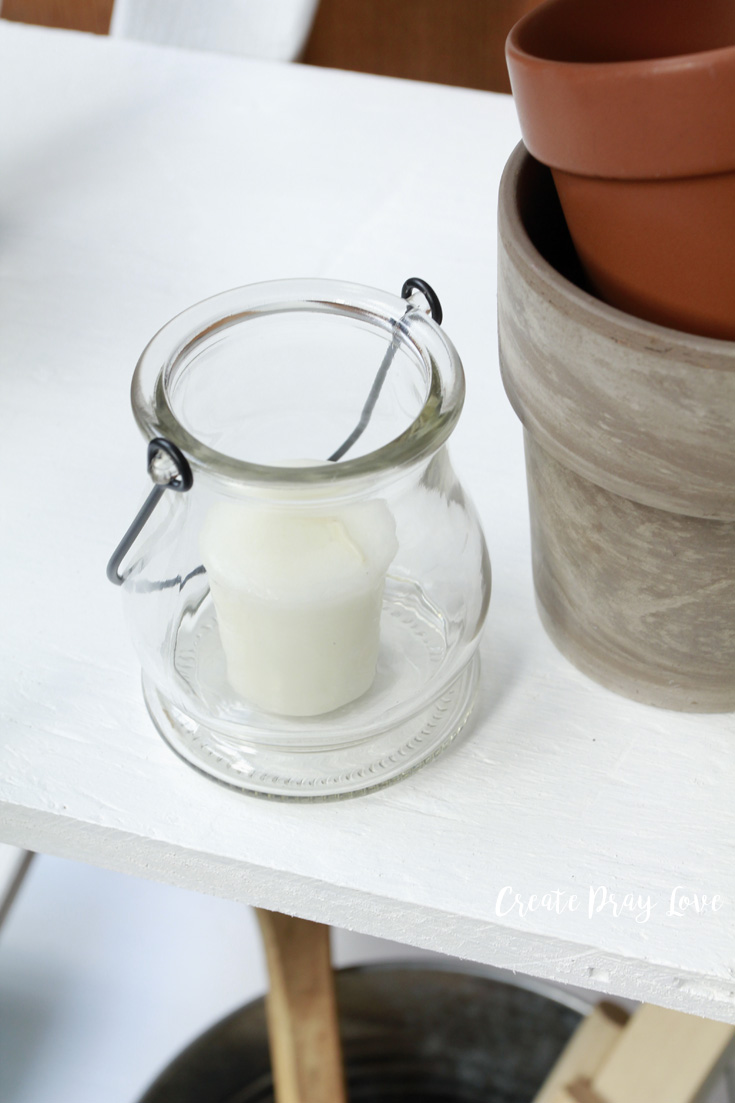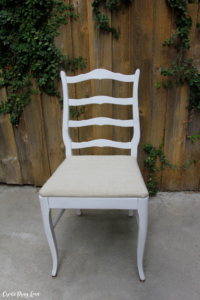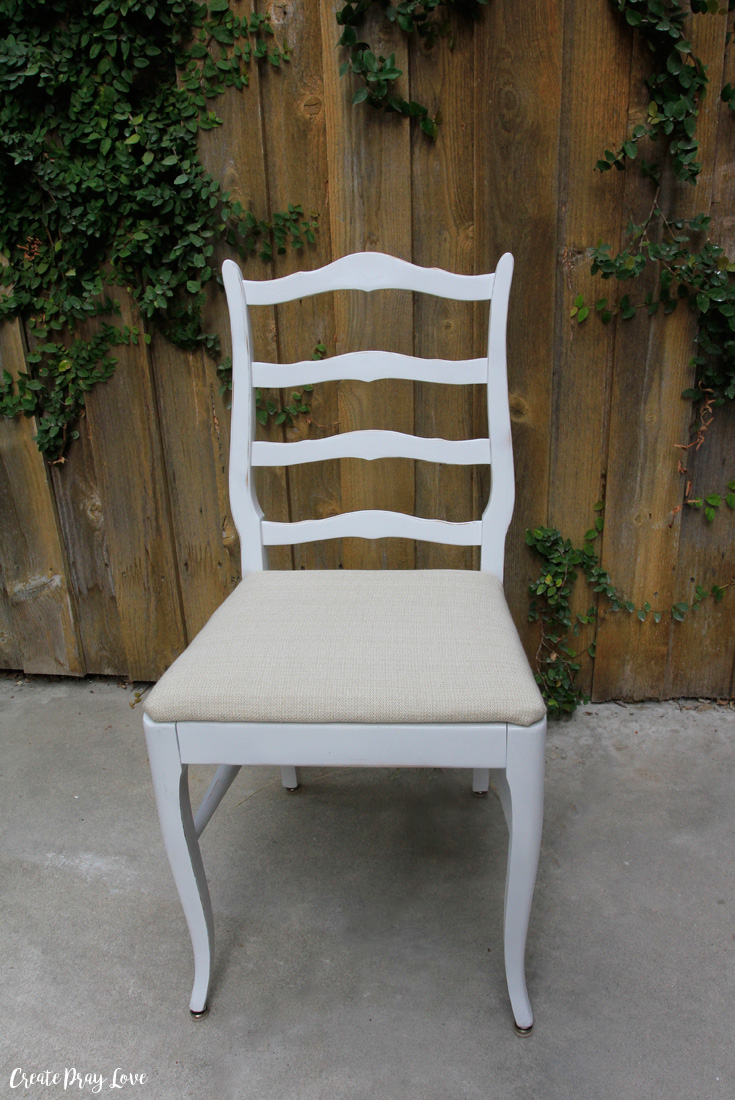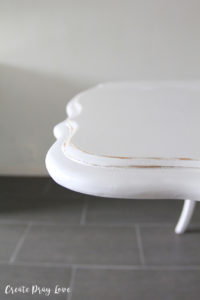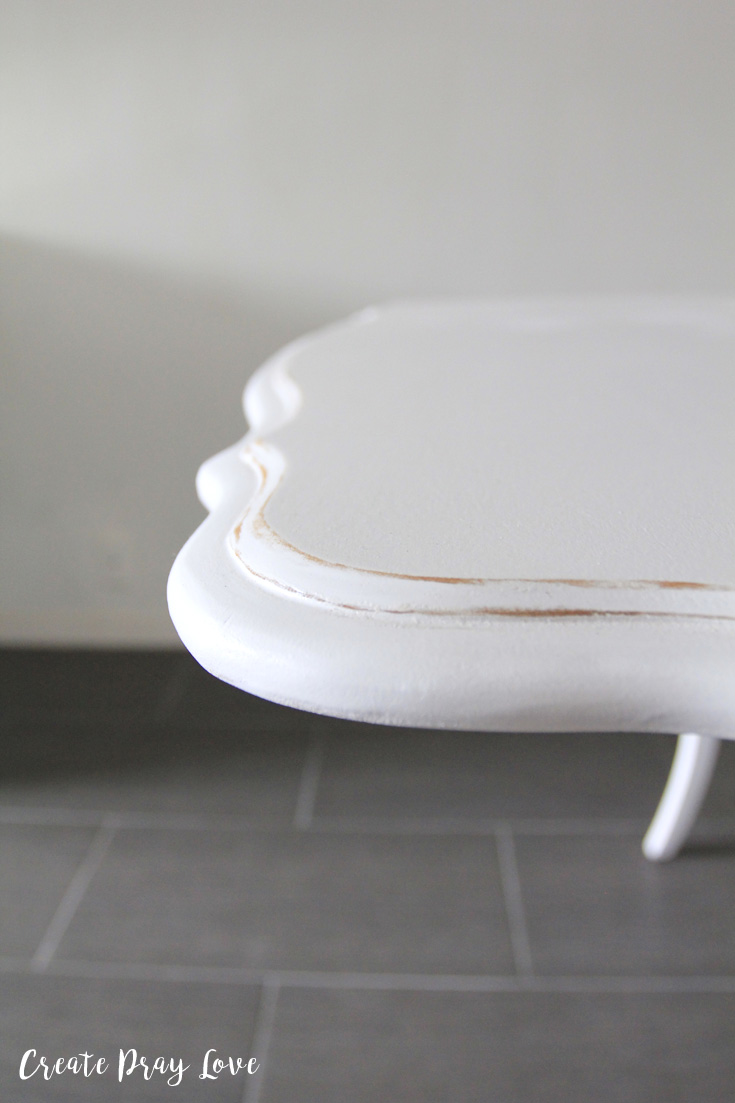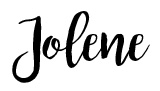 Connect with me on social media!
facebook - twitter - pinterest - instagram