*Affiliate links have been used in this post. This means that I may earn a small commission from your purchase at no extra cost to you. If you have any more questions, please click here to read my policies page.
Hi friends! So remember a few months back, when my husband & I got the bright idea in our heads to give our dining table & chairs a makeover right after we moved into our new place? It took us hours of sanding & spray painting to get the job done, but boy was it worth it!
Today I want to continue the tutorial by talking to you about how I reupholstered our chairs after they were all painted & looking pretty.
If you've never reupholstered a dining chair before, it can actually be super easy. So don't be scared! This tutorial will show you exactly how you can turn a thrifted chair into a piece that you love & is just right for your home.
First, let's take a peek at some before & after pictures of my chair. Quite a difference, huh?
SUPPLIES I USED:
I've also linked these products here for you. Just click on the images to open them up a new tab!
Just a side note: I love using tablecloths for projects like this because they're sturdy & can give you the best bang for your buck. After covering my four chairs with this natural linen tablecloth that I got for $8, I still have plenty leftover for other projects! Win.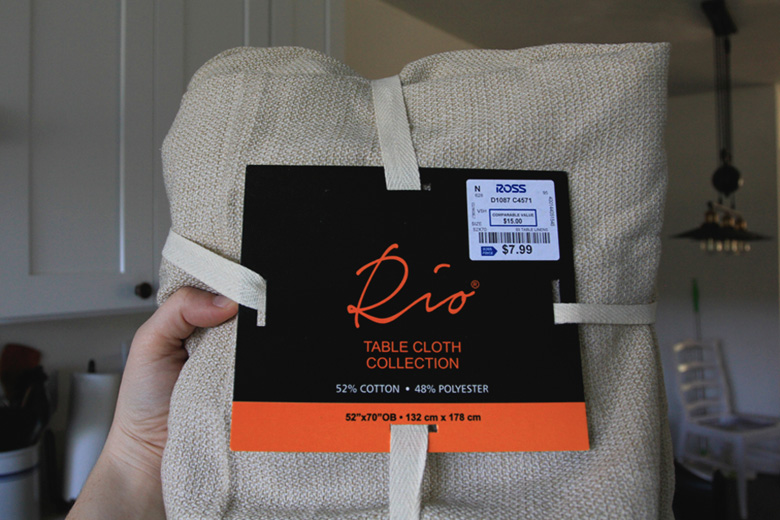 STEP 1: REMOVE THE SEAT
If your chair is anything like mine, there will be screws holding it into place on the chair frame.
Mine had four, one in each corner, & if you look at the below picture you'll be able to see the holes in the old material where the screws went through.
Simply unscrew those bad boys & the seat should come right off!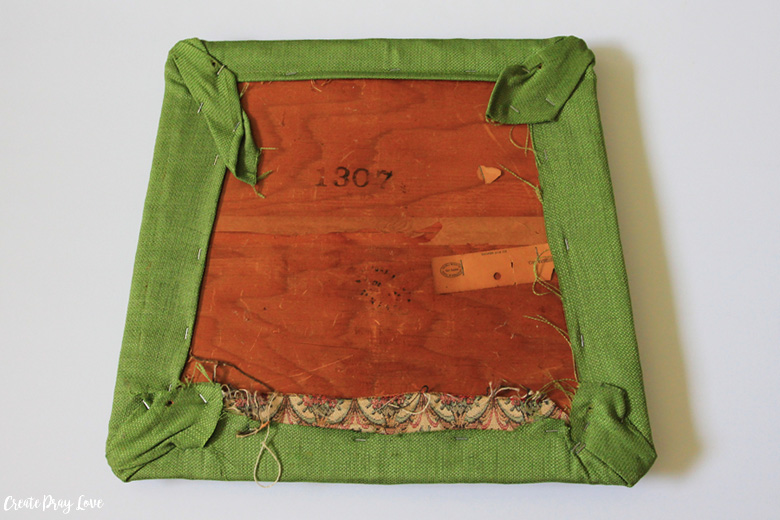 STEP 2: PREP YOUR MATERIAL
First, you need to cut the material so that there are about three extra inches of it on each side.
Then you can go ahead & iron it & then fold it over the sides of the seat so it's ready for stapling.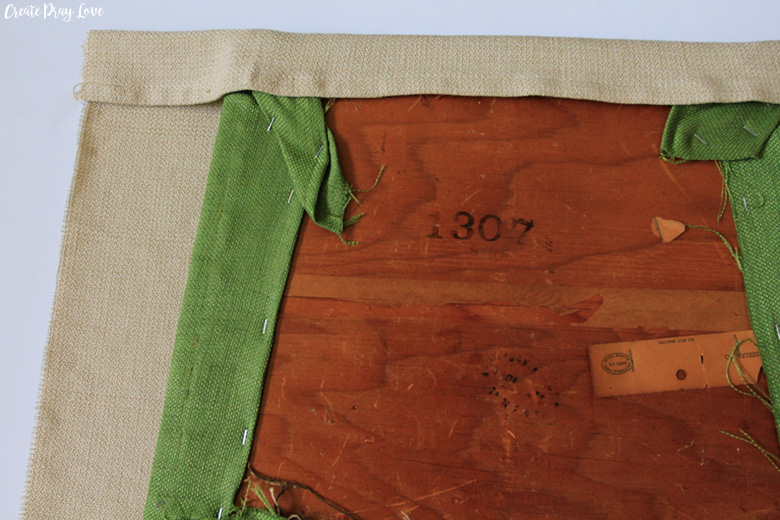 STEP 3: START STAPLING!
You will want to do at least three staples on each side. Just make sure that the material is being pulled tight over the top of the seat along the way.
Then, once you have all those staples in place, you can move on to the corners where the material folds over. I recommend doing three staples in each of those spots as well.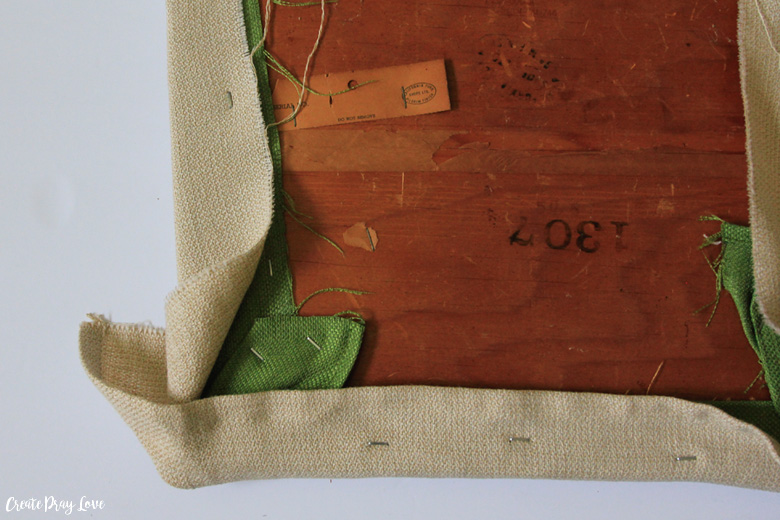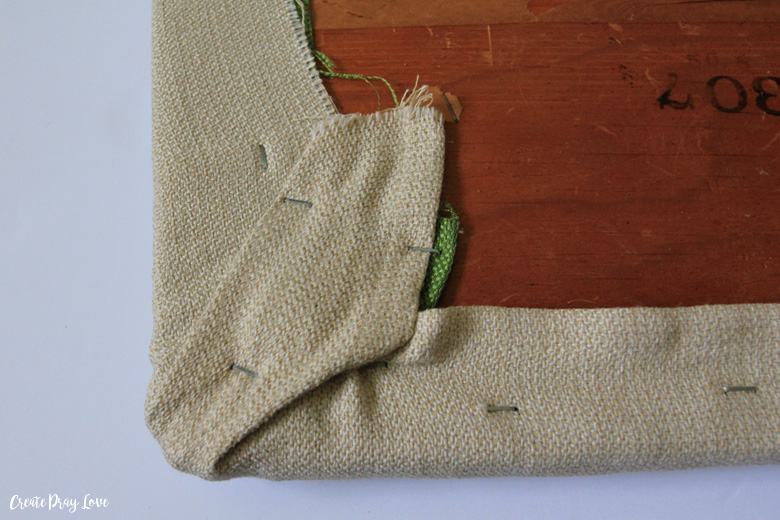 This is what it will look like when it's done!
And remember, no one sees this part, so it doesn't have to be perfect. 🙂 Isn't that a relief?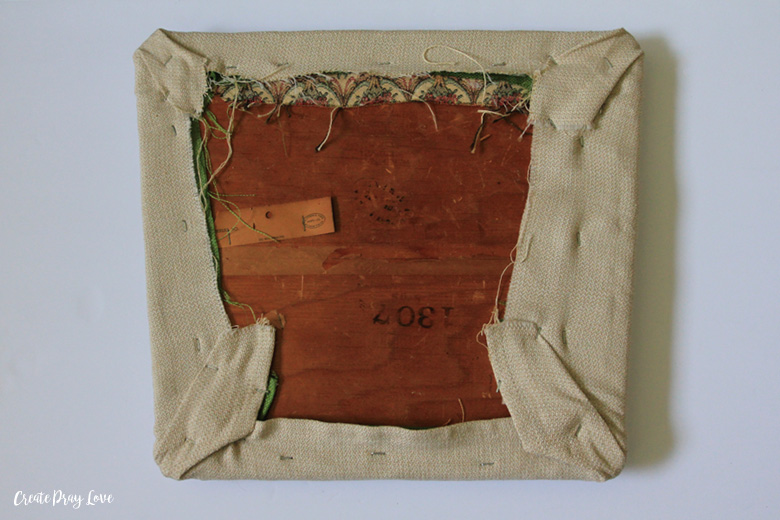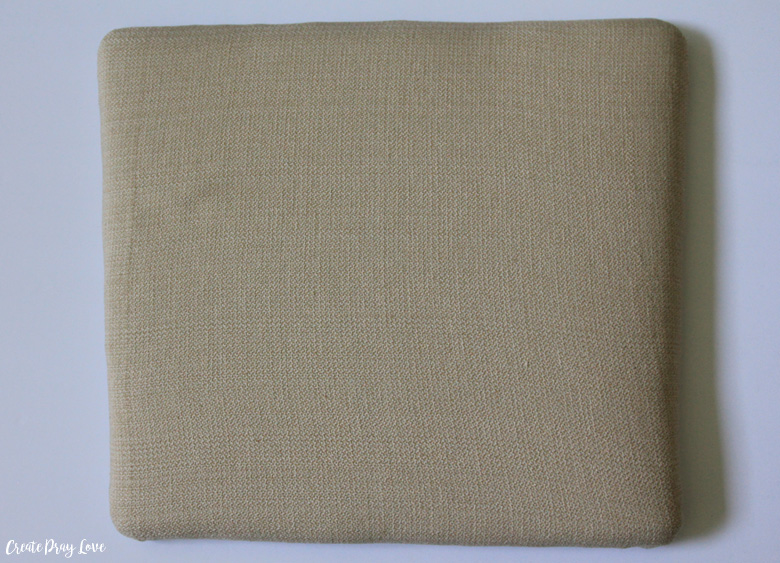 STEP 4: SCREW THE SEAT BACK ONTO THE CHAIR
This step is pretty self-explanatory, but I thought I'd be thorough & mention it. You'll just want to secure the seat on the chair frame again & then you're all done!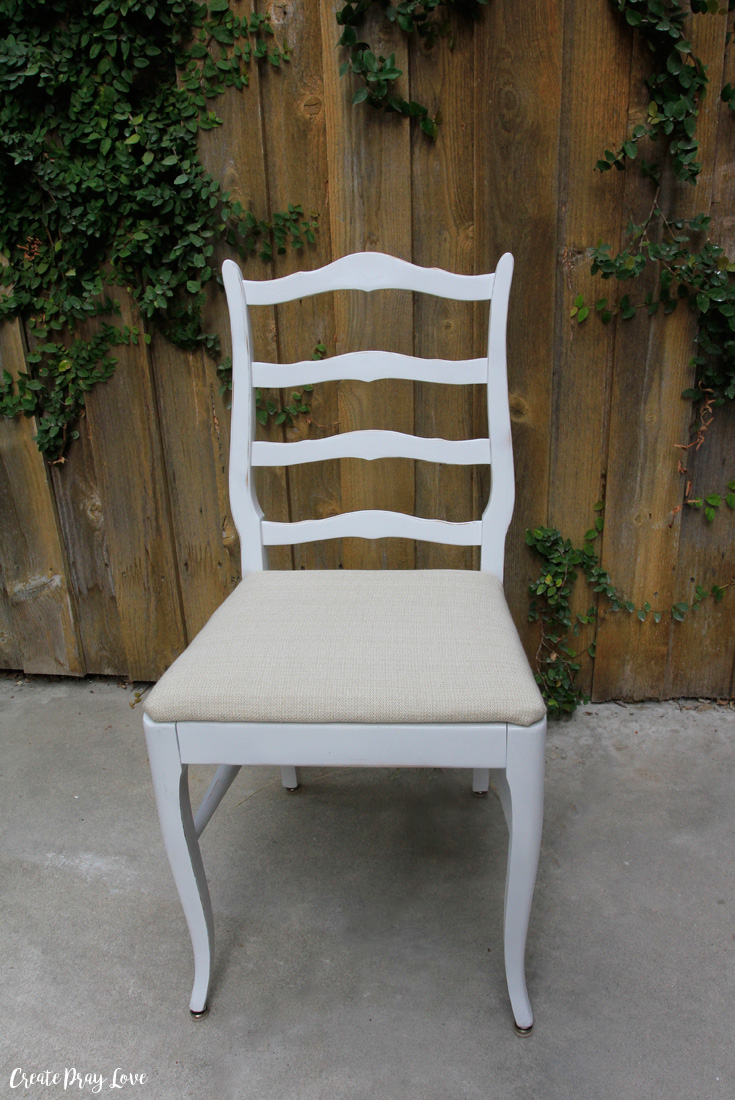 How much better does this chair look than when I started?! Oh my goodness.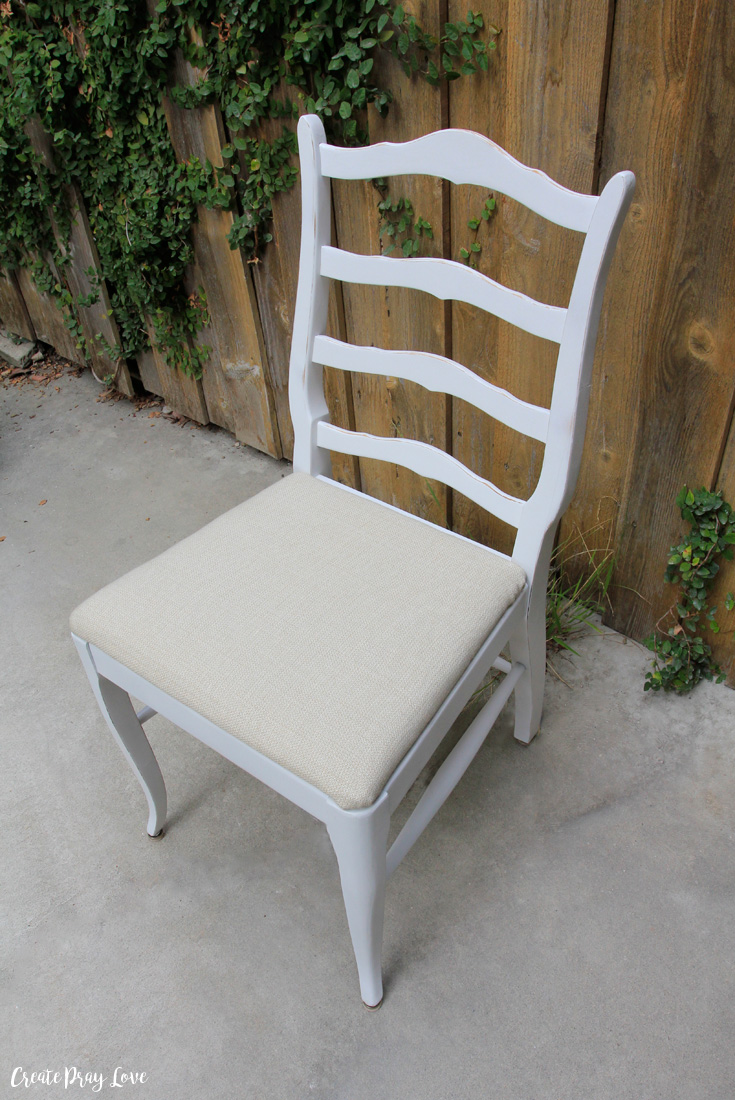 I am so happy with how they all turned out. 🙂
Have you ever reupholstered a chair before? I'd love to hear from you about this in the comments!
Oh, & don't forget to read the full table makeover post here where I share my tips & tricks for spray painting!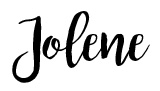 Connect with me on social media!
facebook - twitter - pinterest - instagram