Affiliate links have been used in this post. This means that I may earn a small commission from your purchase at no extra cost to you. If you have any more questions, please click here to read my policies page.
I know… I'm soooo late to the game with this post, my friends! It's been a busy few months, but I recently & finally had a chance to listen to The Magnolia Story audiobook & was so inspired. So, I thought I'd jump on here & talk about it with you all for a little bit today!
Just in case you aren't familiar with the book, it was written by Chip & Joanna Gaines, the stars of the HGTV show Fixer Upper, & it was released this past October! The Magnolia Story covers not only the process of how their show got started, but it also touches on topics such as relationships, family life, & taking risks as an entrepreneur in order to do what you love.
I think there's so much good stuff in this book that it probably has a little bit of something for everyone. I mean, guys, my husband even loved this book! Yes, I had him listen to it as well. 😉
Anyway, I wanted to do this review post a little bit differently & talk about the five ideas & lessons that stood out to me the most from the book. So here they are!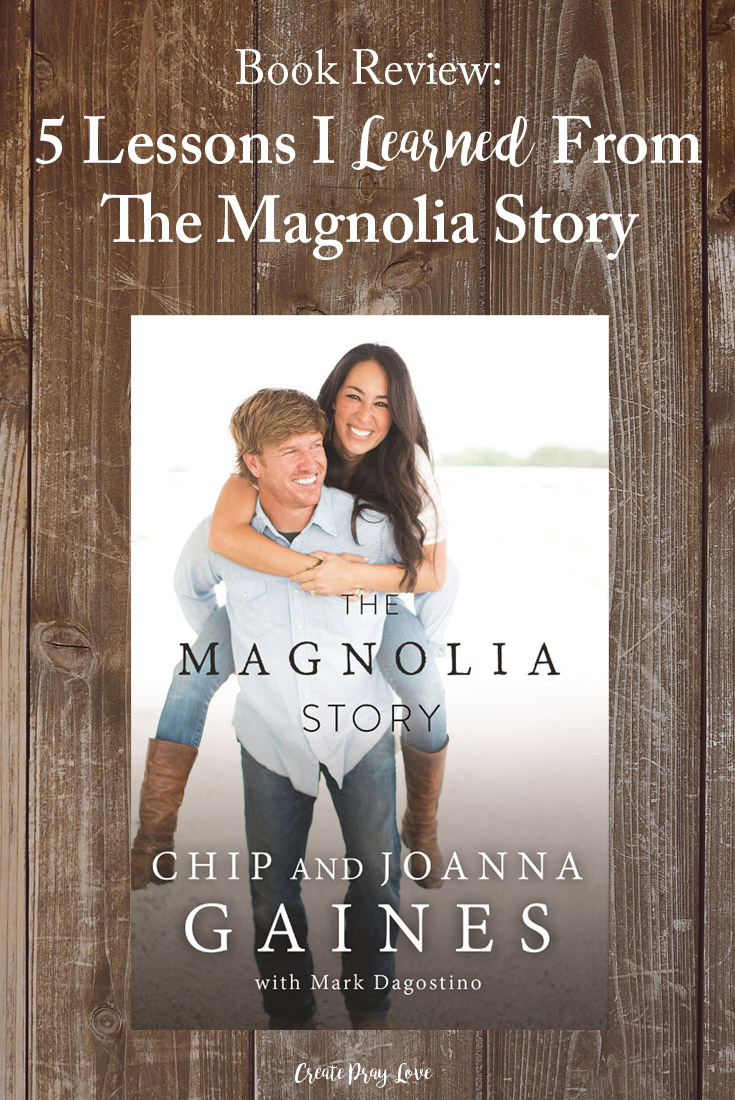 1. IT'S OKAY TO TAKE RISKS
In the very first chapter of the book, Joanna shares about how she has always been the type of person to play it safe. I'm the SAME way. I like to plan, plan & plan some more before I try something new & put myself out there.
I don't leave my comfort zone because it feels safe. I've decked it out with a cozy couch & yummy snacks. What else do you expect? But, as I'll talk about in the last point, taking risks is okay & can sometimes lead you to bigger & better things which you never even imagined were possible.
2. TIMING IS EVERYTHING
There's a part in the book where Joanna talks about a venture she started, & then stepped away from unexpectedly. She was heartbroken, but somehow had this feeling that it's what she was supposed to do. Years later though, she had the opportunity to start it up again & it took off.
This got me thinking… have you ever tried something, experienced failure, & wanted to walk away from it all forever? Take note from Joanna's experience & consider that maybe, when the time is right, you can start it again, but this time with valuable experience you didn't have the first time around.
3. THRIVE NOW, NOT LATER
Have you ever heard the phrase "You survive, & then you thrive"? I definitely have. And sometimes I feel like I'm in the surviving stage of life, on auto-pilot & just barely getting by. Joanna talks in the book about how many people think you aren't thriving until you get that big break you've been waiting for. Whether that's a TV show, an article going viral, or you're finally able to buy your dream home. But why not be happy with where you are?
One quote I've been loving lately is "Bloom where you are planted." Why don't we all go with that one? Thrive NOW, not later. By the way, if you want a printable of this quote, I have one here!
4. PERFECT ISN'T ALWAYS BEST
I strive for perfection in many aspects of my life. On a personal level, I do it to avoid conflict & please others. Then there's also this pressure that comes with being a home blogger that everything one creates has to be Pinterest perfect.
I've recently had to come to terms with the fact that some things are just out of my control & that my home should be decorated for me, not for Pinterest. I want my home to be lived-in & real! That's why I love so many of Joanna's designs, because she has learned to integrate function into the homes that she designs.
5. SURROUND YOURSELF WITH PEOPLE WHO PUSH YOU
Chip & Joanna Gaines work really well together. They are different people, but make an amazing team because they both push each other to be the best versions of themselves. When Joanna shared some of her "someday" dreams with Chip, he believed in her potential and made her dreams happen right then & there. If he hadn't have done that, who knows when her dreams would have become a reality.
Now I'm not saying that you always have to take the risks that are front of you, but I think it's important to surround yourself with people who are different than you because in the end you will all balance each other out & achieve new things together.
If this post has been interesting to you, then I highly suggest that you check out this book! Even if you feel strapped for time, just grab or borrow a copy of the audiobook & you can listen to it while cleaning, organizing, or even crafting.
My Amazon affiliate link for the book can be found here. You can also click on the image below & it will take you there as well!
And if you're a fan of the farmhouse style, be sure to click here to browse through all my farmhouse decor projects!
Have you read The Magnolia Story yet? If so, I'd love to hear what you thought about it!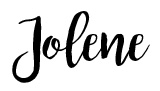 Connect with me on social media!
facebook - twitter - pinterest - instagram