Hi friends! I hope you're having a great day so far. 🙂
I have to start this post off by letting you know that I'm finally going to start sharing more wall decor projects with you here on the blog!
And today I am sooo excited to give you all a tour my rustic command center!
I hope you enjoy this, & be sure to keep reading until the end to see how I created my oversized brown paper roll to-do list.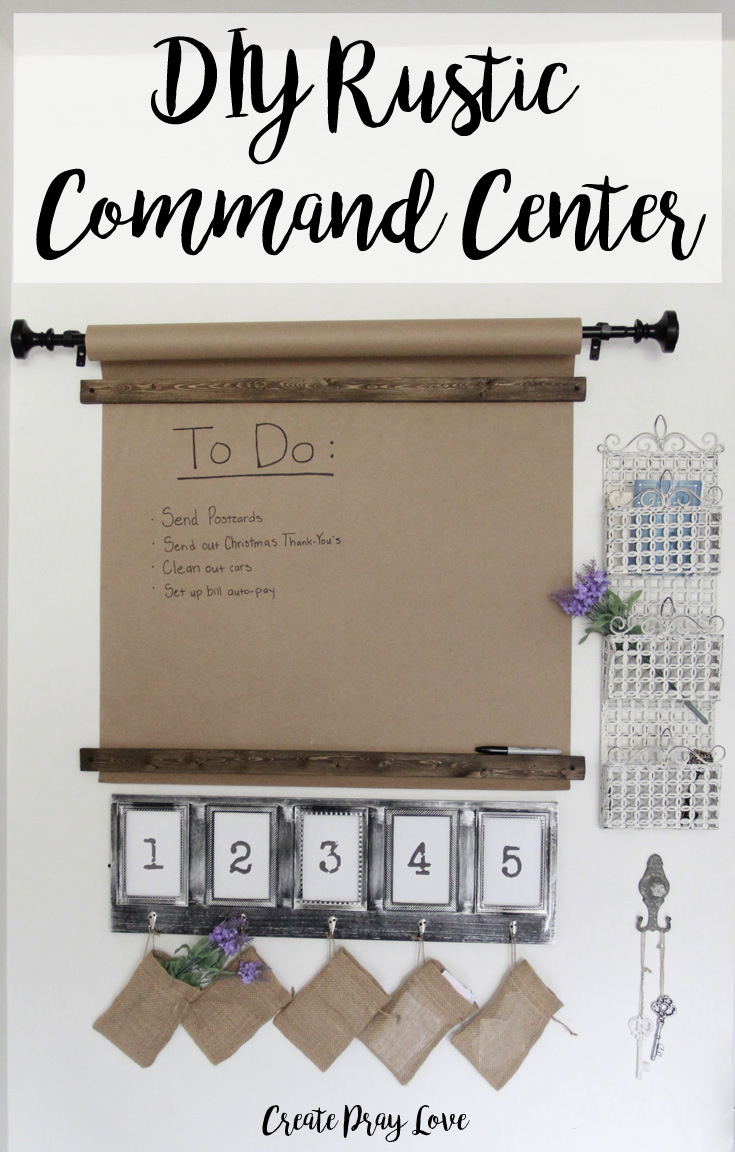 It feels appropriate to introduce you to my vintage mail organizer first, because this beauty has been with me for over five years at this point. My first post about it back in the day can be found here.
Because it's still definitely the best way for us to sort incoming & outgoing mail, it was an easy decision to keep it & incorporate it into our new command center!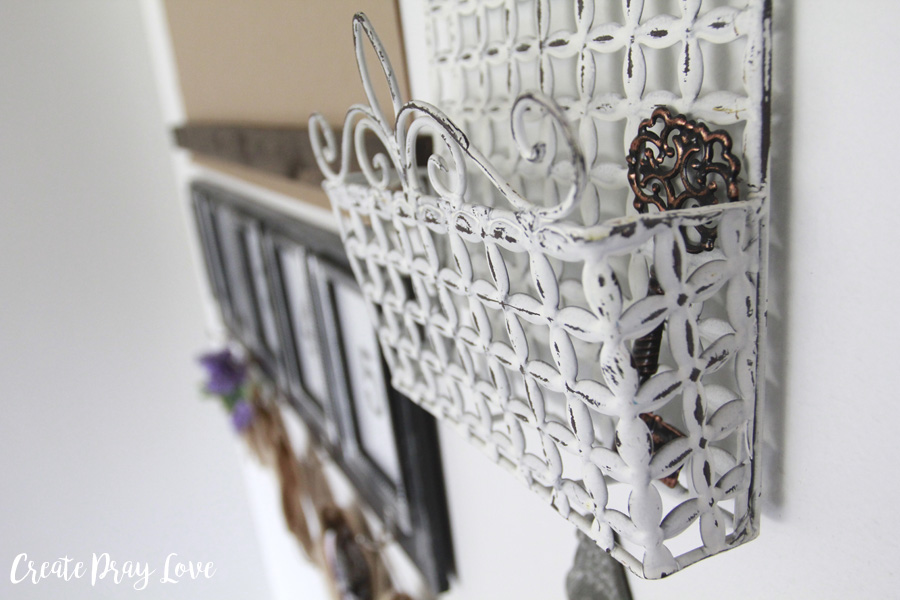 Next up is our system for organizing receipts & coupons. As you can see in my guest post over at Beauty in the Mess about getting rid of paper clutter (here), I really wanted to find something unique that could work for us.
It all started when I found this faux galvanized metal frame during one of my discount store shopping trips, & then I bought burlap favor bags to hang on each hook.
Currently, we have one bag for receipts, one for coupons, and even one for my husband's running sunglasses. 😉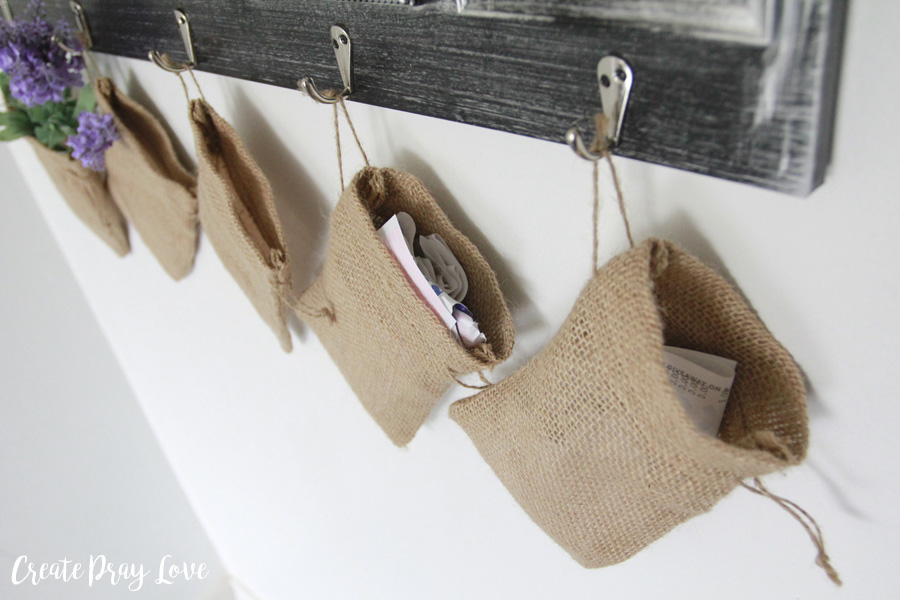 Let's be real, if you don't have a dedicated place for your keys somewhere by the front door, who knows where they'll end up… right?
I mean, mine are always in my purse, but my husband's are a different story. In fact, I most recently found them sitting on a pot holder in the kitchen! Priceless.
So, I definitely appreciate having this vintage key hook knob in our command center. I even bought a few faux antique keys to hang on the knob full-time, just for fun. How cute are they?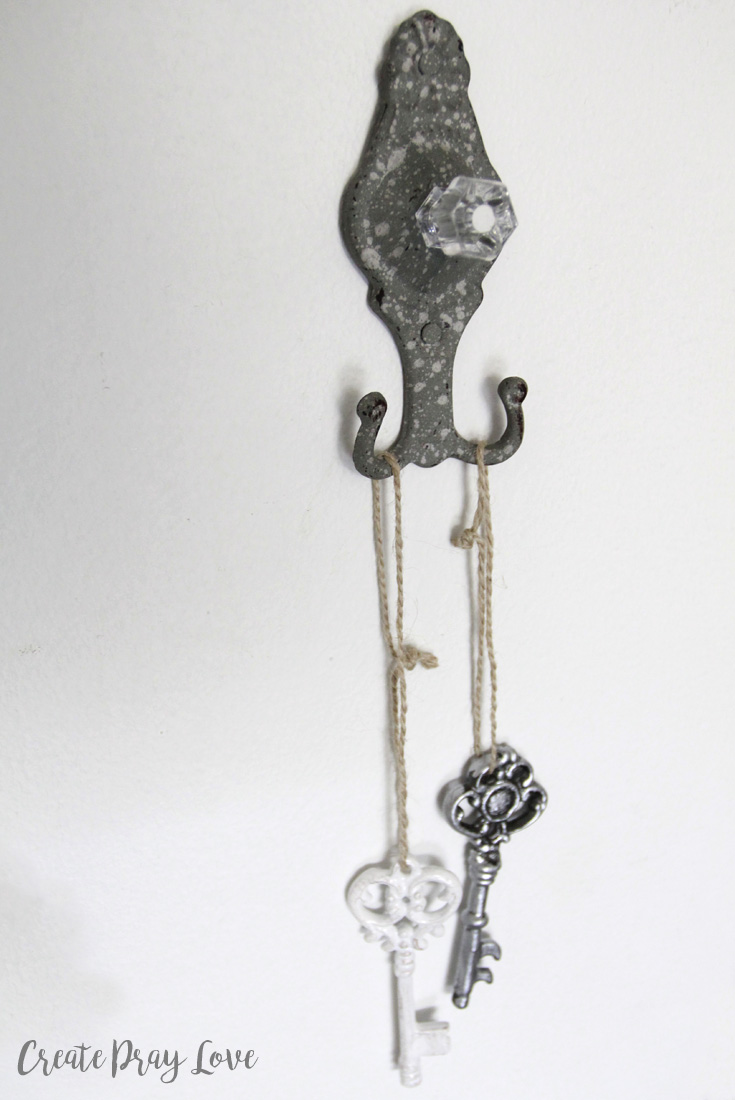 And now we get to the best part of this whole thing… my brown paper roll to-do list!
It all started when I found an entire bin of brown paper rolls at the dollar store just begging me to buy 'em up & take 'em home. I ended up getting three of them & I taped them together to create one giant paper roll!
Then, I stumbled upon the perfect black curtain rod for this project on a discount shelf at TJ Maxx. Bargain hunting for the win! 🙂
And the last thing I did was buy an 8 ft. long piece of wood (for 85 cents!) from Home Depot & cut it into two pieces that were just a little bit wider than my paper roll. Then, I stained those with leftover wood stain & screwed them into the wall with black drywall screws.
It's really as easy as that! And now we have a place to write out what's on our minds. I love it.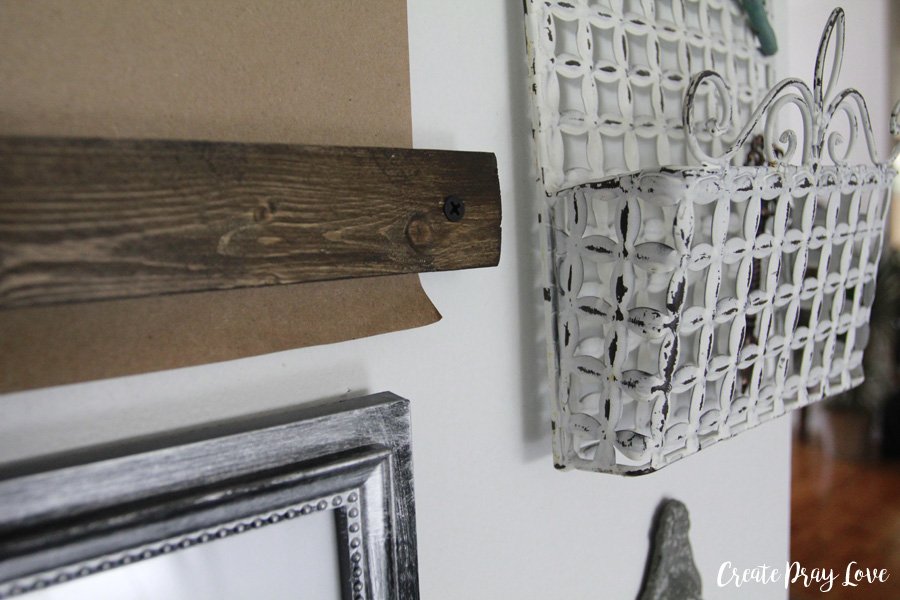 Something else I really enjoyed while creating this command center was mixing together all the different textures. Stained wood, chipped white paint, & galvanized steel… be still my heart.
I also grabbed some faux lavender buds from the dollar store, just to bring a little splash of color to my otherwise neutral palette & shake things up a bit.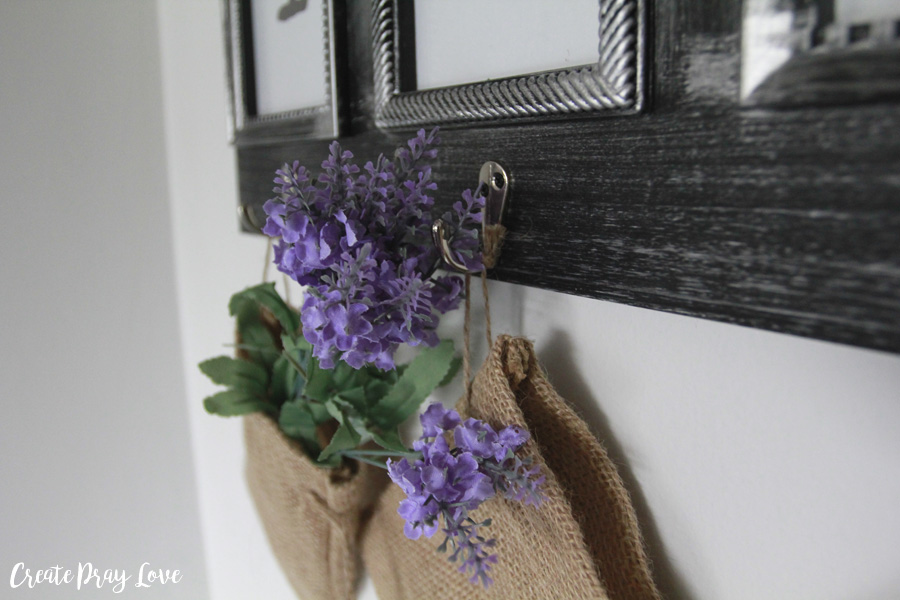 Before you peace out, I want to talk about one last touch that really brought an industrial feel to my command center!
Instead of using photos in my galvanized frame, I opted to print out numbers in a rustic typewriter font. This can be a huge time-saver if you're anywhere as indecisive as me when it comes to picking out pictures.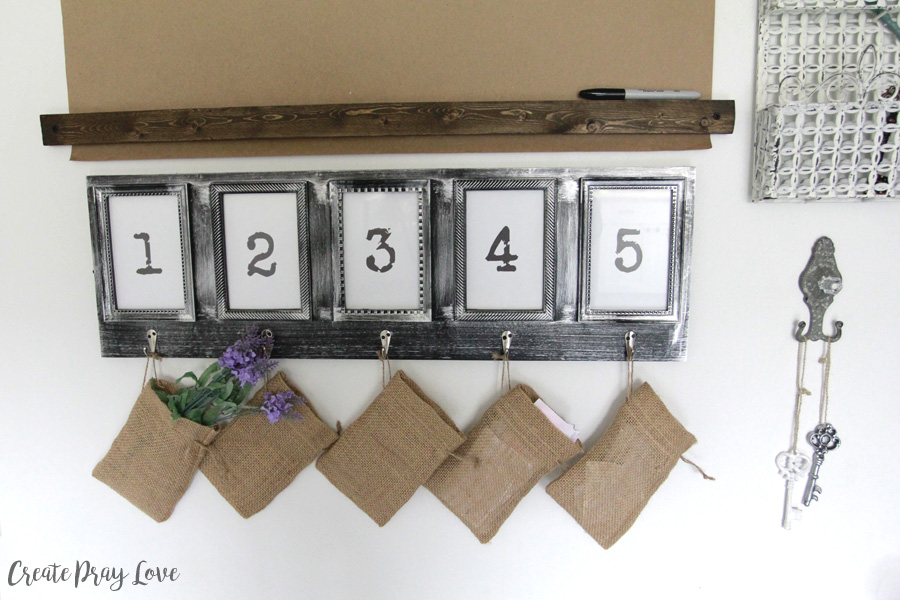 And, that's it! You should get some sort of prize if you've read this far. You are awesome. Thank you for reading all about my rustic command center!
If you're in the process of creating a command center right now, my biggest tip for you would be to make it completely catered to your needs. As you may have noticed in this post, we didn't include any type of calendar in ours. This is mostly because my husband & I throw everything into our shared Google calendar nowadays, & we definitely didn't want to duplicate our efforts.
Overall, I am so happy with the final product. And I can't wait to see how it helps us stay better organized over the next few months!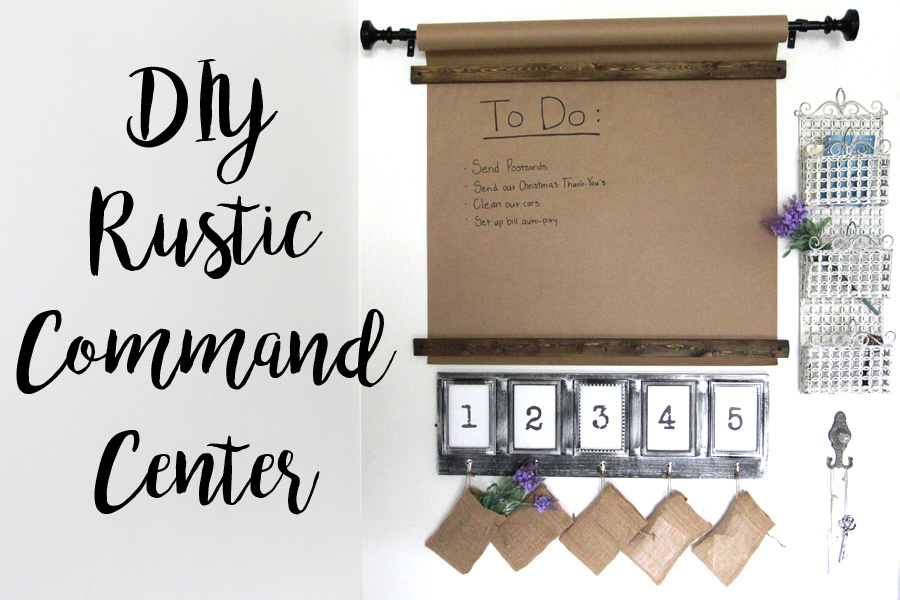 WHAT'S THE ONE THING YOU'D NEED OR WANT IN YOUR COMMAND CENTER?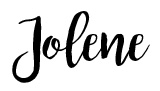 Connect with me on social media!
facebook - twitter - pinterest - instagram