Affiliate links have been used in this post. This means that I may earn a small commission from your purchase at no extra cost to you. If you have any more questions, please click here to read my policies page.
Hi friends! So I have to start this post off by letting you know that I'm finally going to start sharing more wall decor projects with you here on the blog.
And today I am sooo excited to give you all a tour of my industrial farmhouse command center!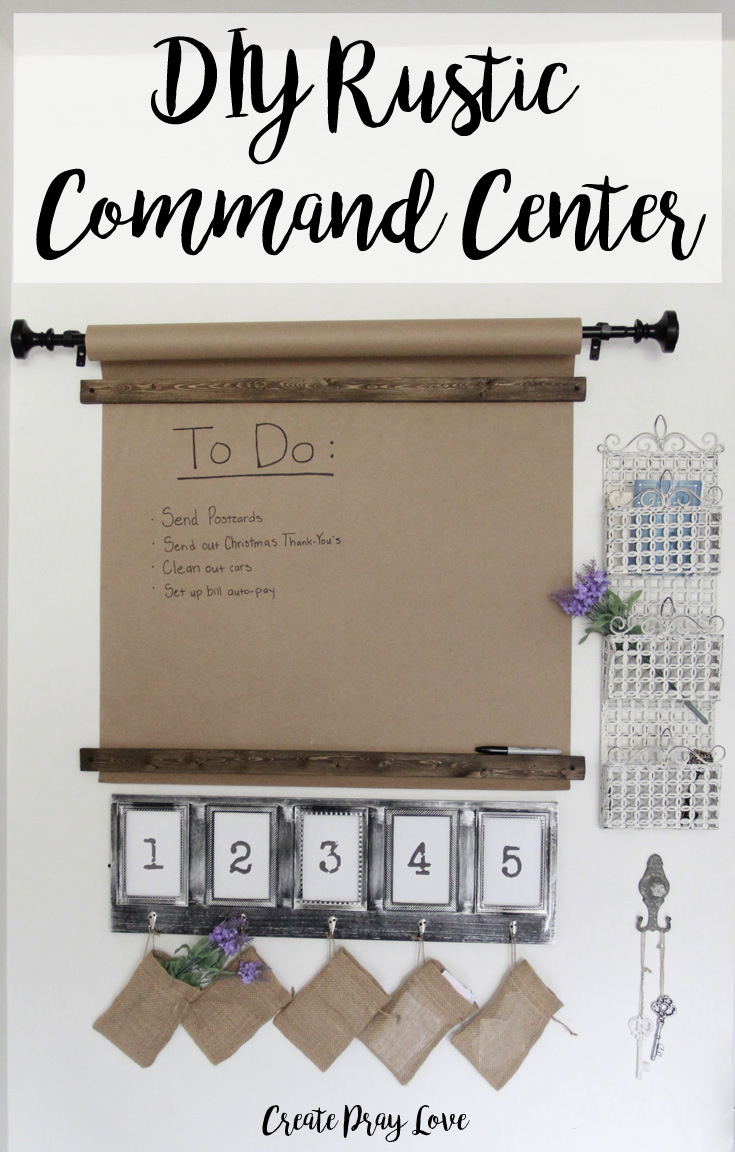 WHAT YOU'LL NEED TO MAKE THIS COMMAND CENTER: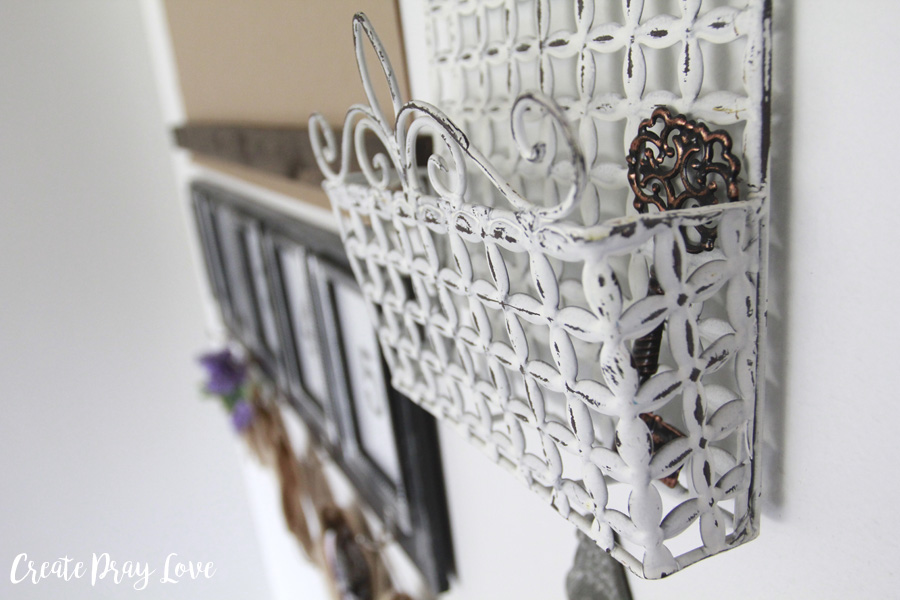 HOW TO MAKE AN INDUSTRIAL FARMHOUSE COMMAND CENTER
STEP 1: SET UP A WAY TO ORGANIZE YOUR MAIL
I've actually had this mail organizer for over five years now! And because it's worked so well up until now, we were super excited to incorporate it into our command center as our primary way of sorting incoming & outgoing mail. I love not  having that stuff stacked on our kitchen table, thank you very much!
Also, don't you love the chippy white look it has going on? I do!
(A mail organizer similar to this one can be found here* on Amazon.)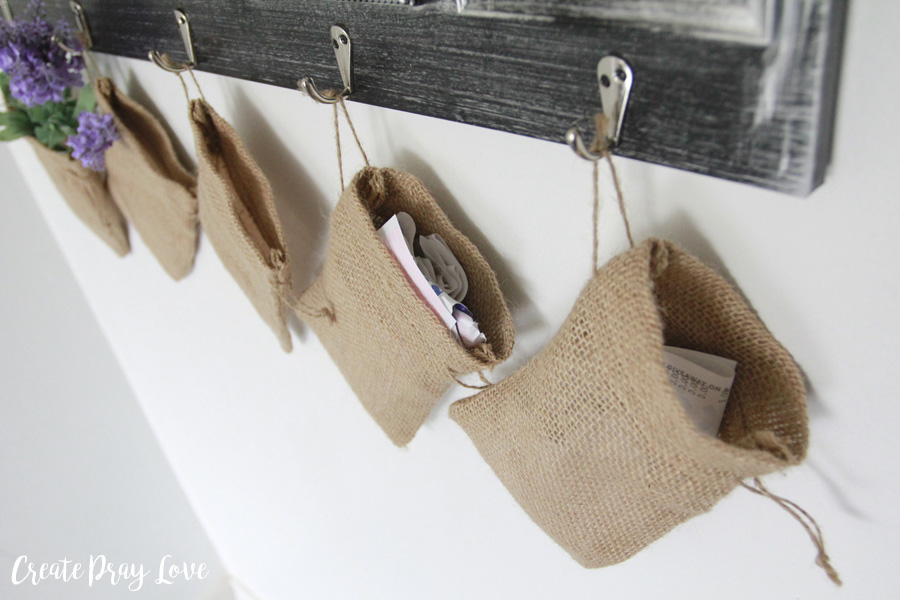 STEP 2: ORGANIZE RECEIPTS & COUPONS WITH BURLAP BAGS
When it comes to dealing with small paper clutter, I really wanted to find something new & unique that would work for us. We've tried many things before that flopped big time. (I talk about this more in a guest post over at Beauty in the Mess which you can read here.)
So, this new solution started to come together when I found a faux galvanized metal frame during one of my discount store shopping trips. Then I bought five burlap favor bags* to hang on each of the hooks to hold receipts, coupons, & even my husband's running sunglasses!
I love how they add a rustic touch to our command center, & also how they hide away the clutter so well.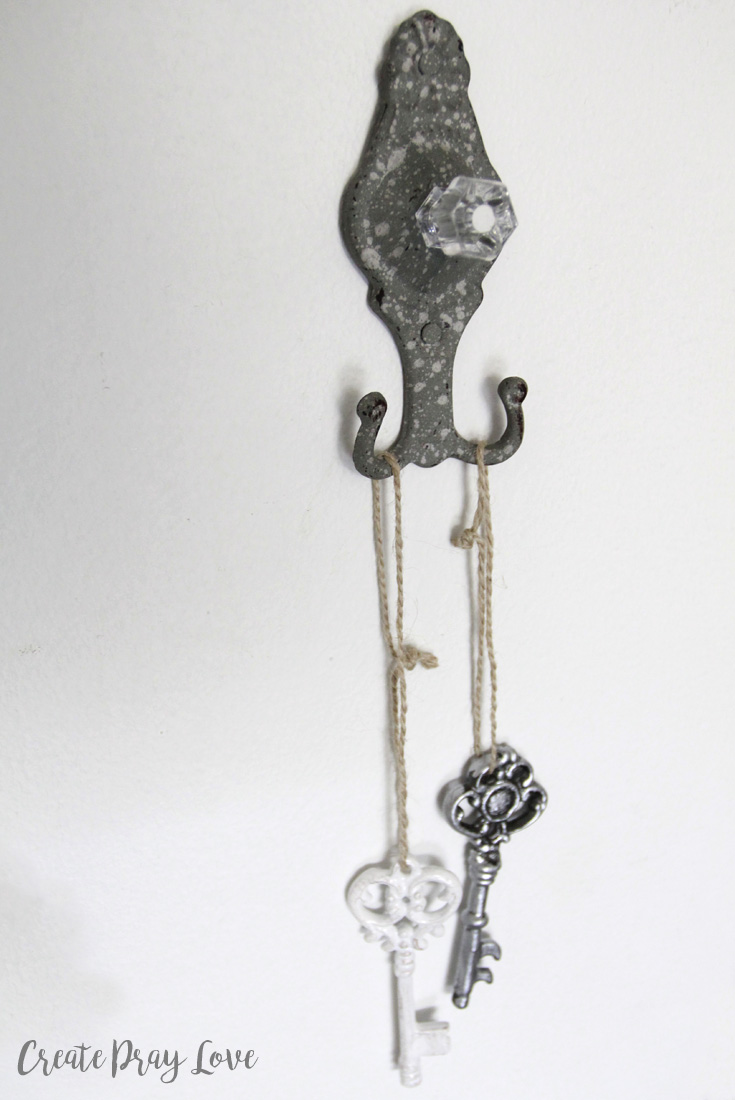 STEP 3: HAVE A DEDICATED PLACE FOR YOUR KEYS
Let's be real, if you don't have a dedicated place for your keys somewhere by the front door, who knows where they'll end up. Right? I mean, mine are always in my purse, but my husband's are a different story.
So, I definitely appreciate having this vintage key hook knob in our command center. I even bought a few faux antique keys to hang on the knob full-time, just for fun.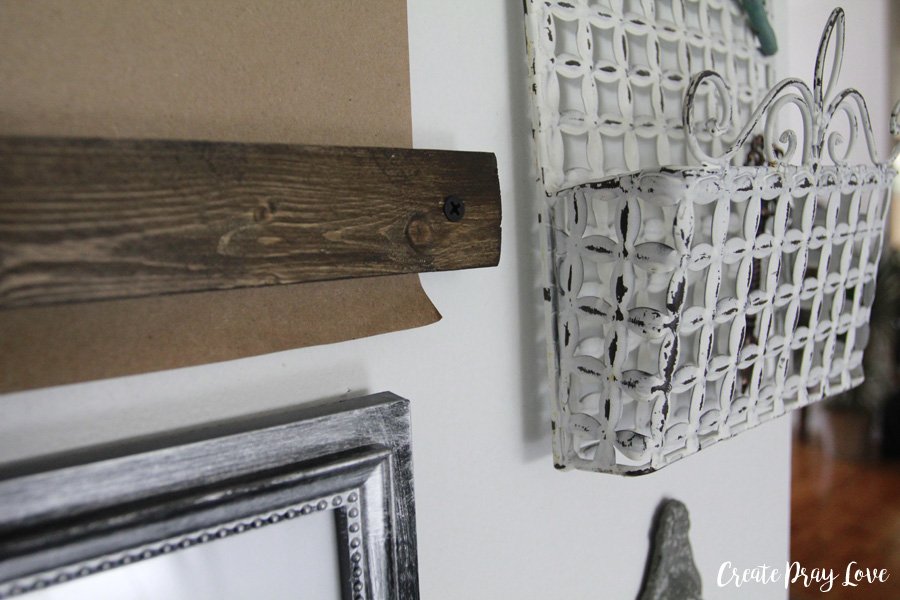 STEP 4: CREATE AN OVERSIZED TO-DO LIST
And now we get to the my favorite part of the command center- my oversized brown paper roll to-do list!
I started out with a black curtain rod* that I found on a deep discount shelf & three brown paper rolls from the dollar store that I simply taped together to make a longer roll.
Then, I bought an 8 ft. long piece of wood from Home Depot (for 85 cents!) & cut it into two pieces that were just a little bit wider than my paper roll. Those two pieces got stained & then I screwed into the wall with black drywall screws.
And it really was easy as that!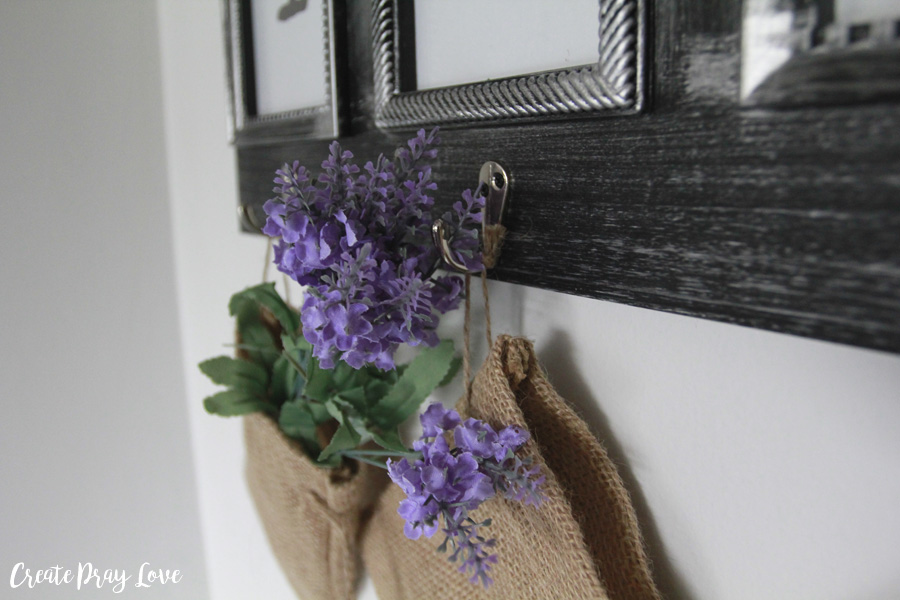 One of my favorite things about this command center is how well all the different textures mix together.
Stained wood, chipped white paint, & galvanized steel… be still my heart.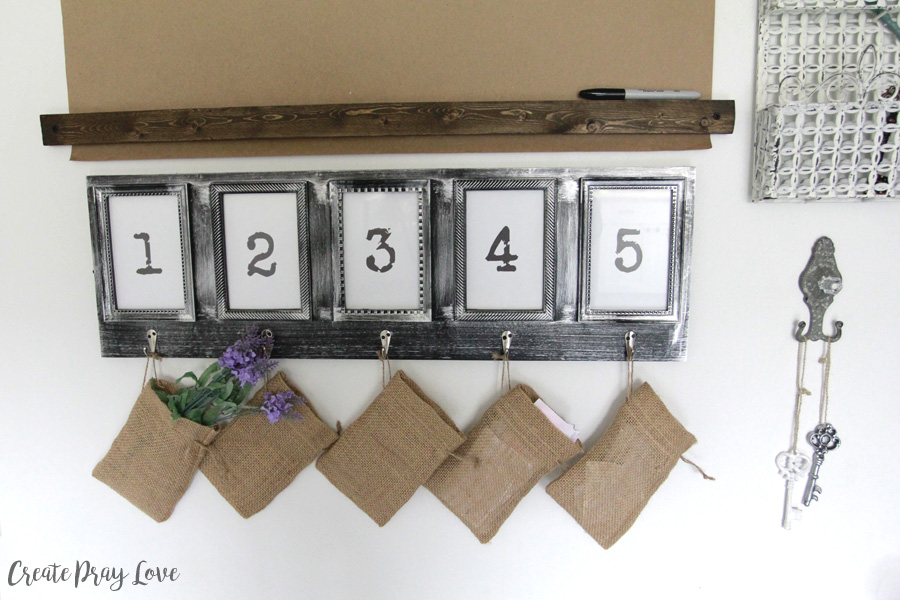 If you're in the process of creating a command center right now, my biggest tip for you is to cater it to your needs.
As you may have noticed, we didn't include any type of calendar in our command center. This is mostly because my husband & I throw everything into our shared Google calendar nowadays, & we didn't want to duplicate our efforts.
Overall, I am so happy with the final product.
And I can't wait to see how it helps us stay better organized over the next few months!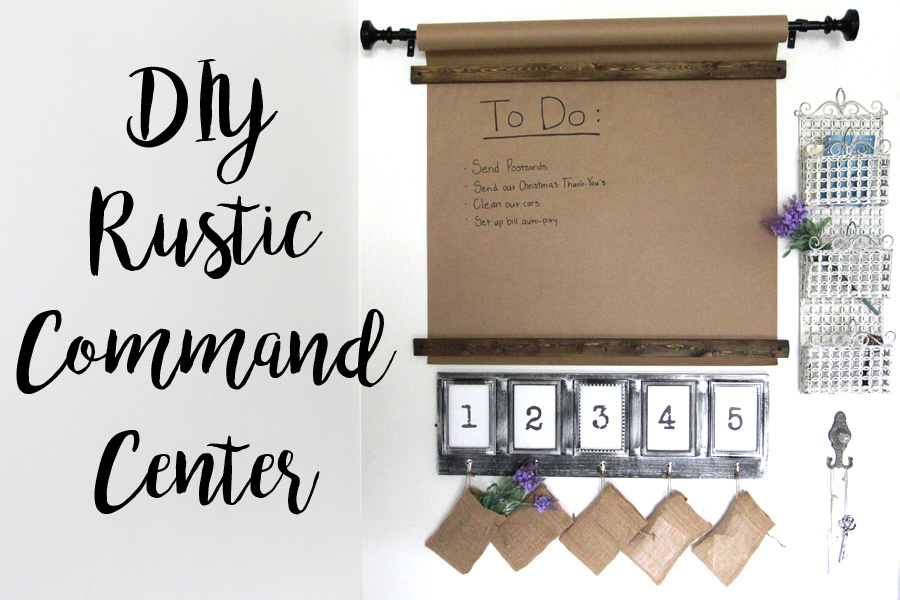 WHAT'S THE ONE THING YOU'D NEED OR WANT IN YOUR COMMAND CENTER?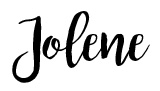 Connect with me on social media!
facebook - twitter - pinterest - instagram