Affiliate links have been used in this post. This means that I may earn a small commission from your purchase at no extra cost to you. If you have any more questions, please click here to read my policies page.
Hi guys! I'm so excited to share a new DIY project with you today. It's all about how to make a faux shiplap tissue box that can bring all the farmhouse vibes to your home.
If you've been in the CPL community for a while, you may remember that I did a similar tissue box makeover a while ago that was vintage European travel-themed. I loved it, but I was ready to change things up.
I think I enjoy projects like this because they're cheap & easy, & they give my room a little face lift by turning something as bland as a tissue box into a lovely part of my room decor!
Keep reading to find out how I made this & how you can get one for yourself!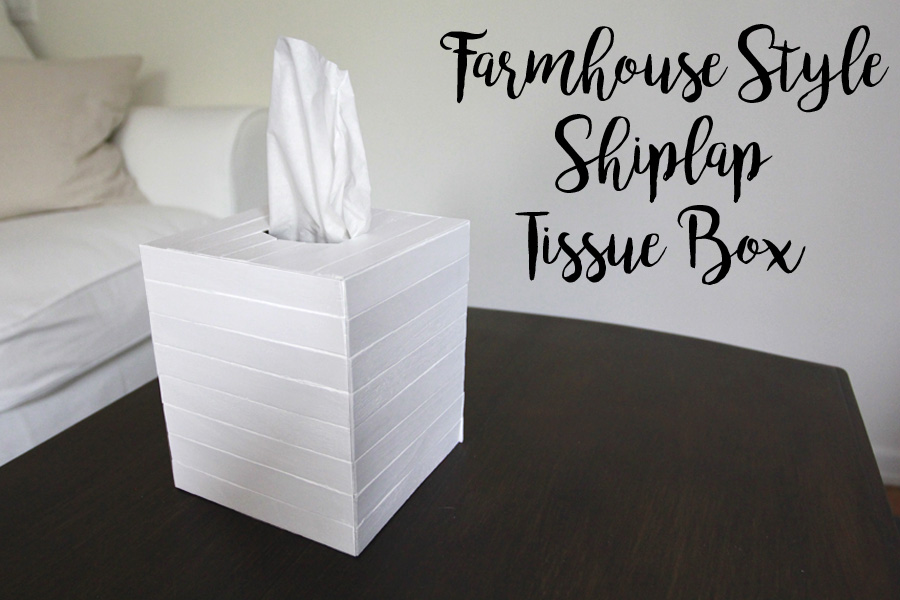 First things first, let's get you a supply list.
HERE'S WHAT YOU NEED:
1 Tissue box holder
Large craft sticks
Scissors
Hot glue gun
Glue sticks
White craft paint
Paint brush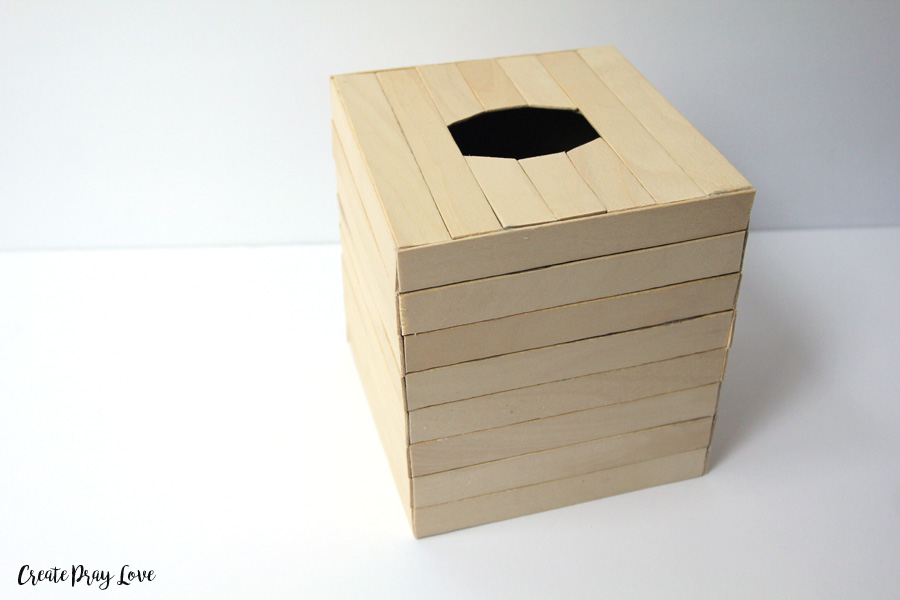 And here's what you have to do! Just follow these quick & simple steps & you'll be on your way.
Step 1: Trim down your craft sticks.
Cut them so that they're a little bit longer than the width of your tissue box. But be sure to do something different for the top so there's room for the tissues to peek through!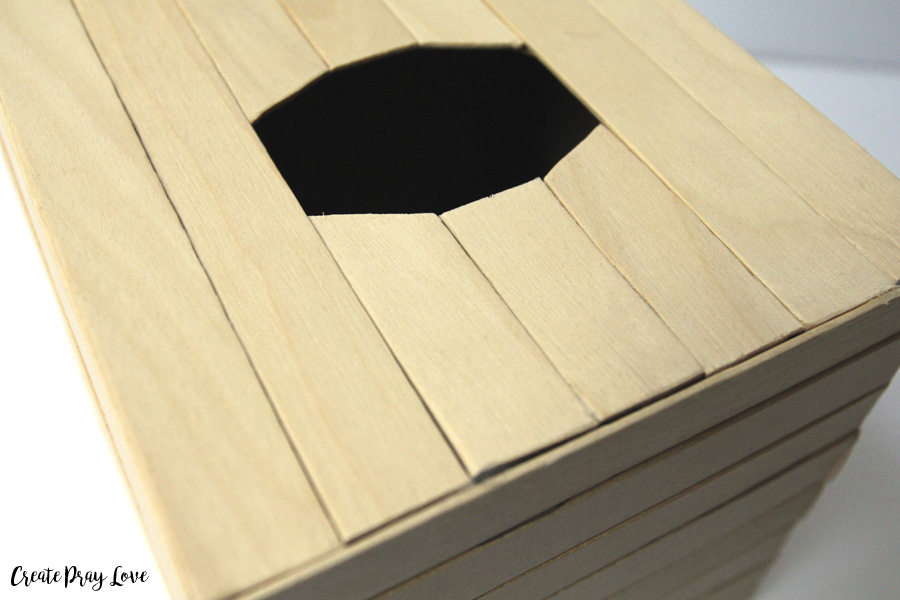 Step 2: Glue the sticks to your tissue box.
I found it easiest to start this process at the top!
Keep in mind that during this step you might have to do some extra trimming on your sticks to make sure they line up just right with each other.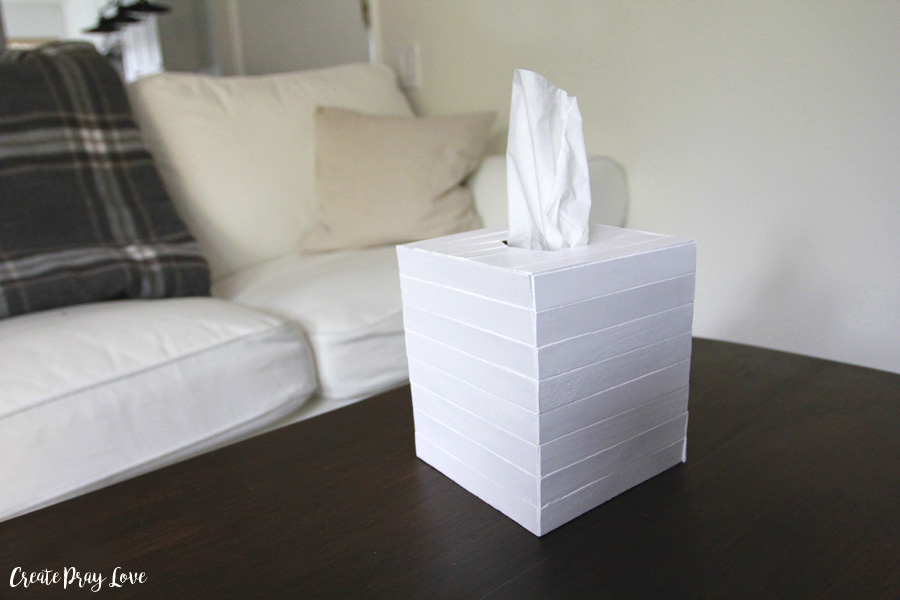 Step 3: Paint your tissue box.
I just used standard white acrylic craft paint!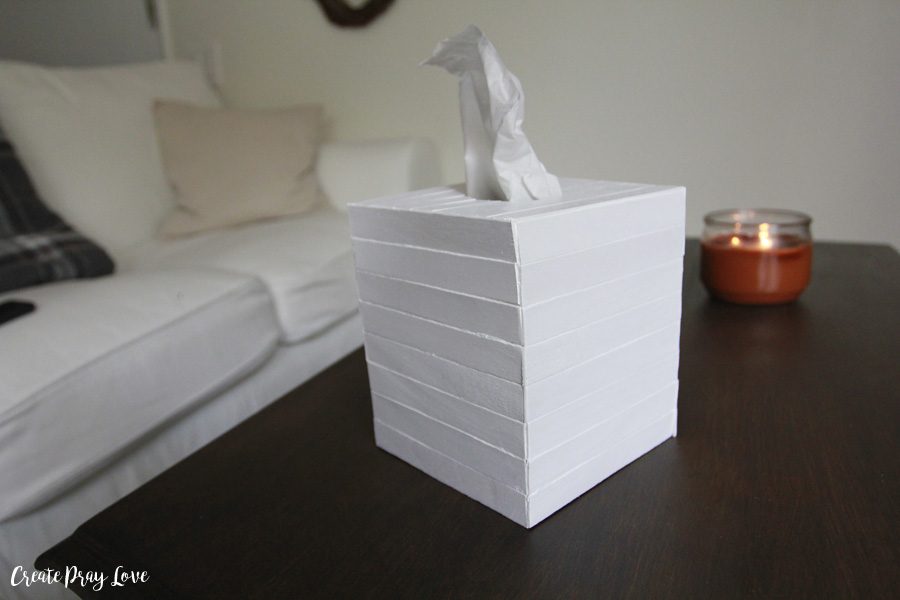 And then you're done! Yes, it's really that easy.
This whole project only took me part of an evening & boy was it worth it! I seriously love how my farmhouse tissue box turned out!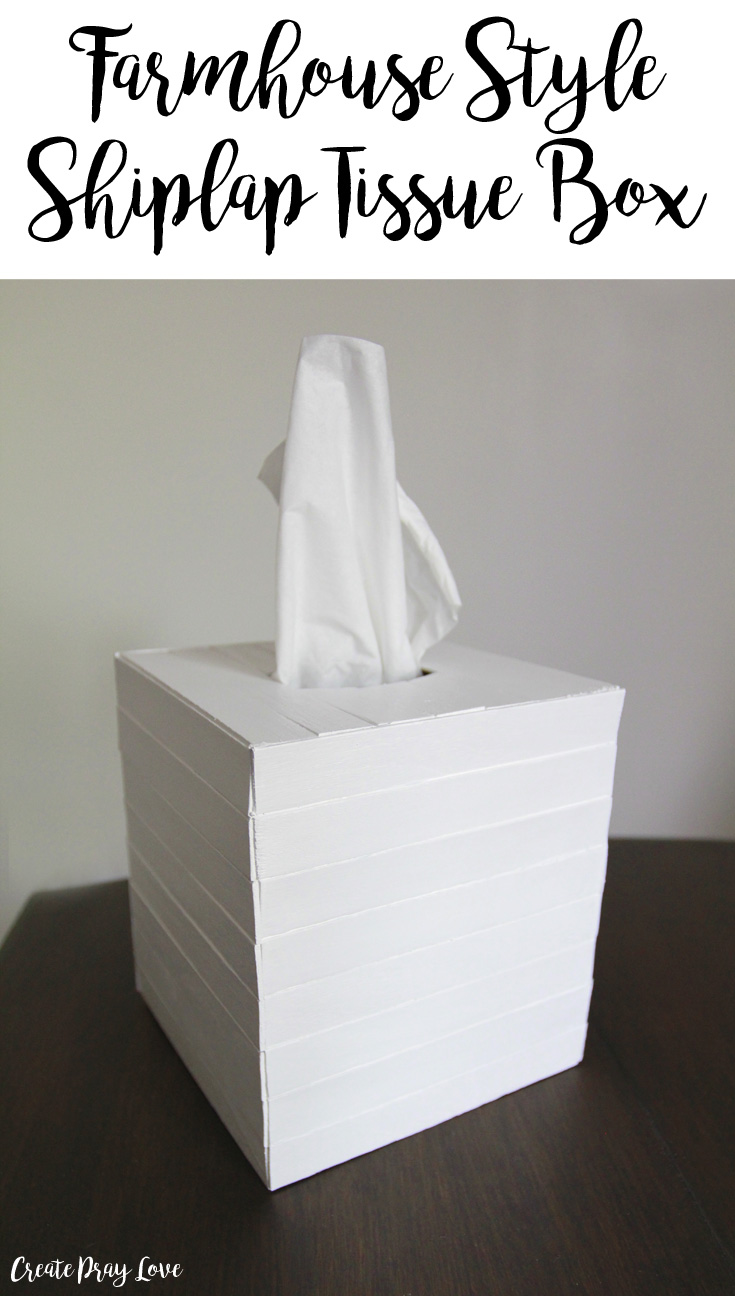 WHAT DO YOU GUYS THINK? WOULD YOU WANT ONE OF THESE FOR YOUR HOME?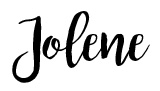 Connect with me on social media!
facebook - twitter - pinterest - instagram