DIY Friday | Post #4
When I got married last December and moved into this super cute one bedroom apartment with my husband, I had so many ideas for projects that would transform this space into our home. One of them was finding the perfect desk.
I wanted a vintage-looking desk that was small enough to fit in a corner, yet also had plenty of drawer storage.
I scoured Craigslist for a desk that would fit the bill, and eventually found one that looked very promising! It was initially painted turquoise, but I knew I needed something more subtle that would match our living room color scheme. So, I went to the local craft store and picked up two colors, both of which happen to be Martha Stewart Crafts Vintage Decor Paint brand: Smoke (the grey color); and Beetle Black (I painted over the black already there to give it a matte finish). I also put on a layer of Martha Stewart's Clear Wax to give the top a protective layer.
[side note: if you haven't yet read my post on how to save on your DIY project materials, read it here.]
This is how the desk looked afterwards!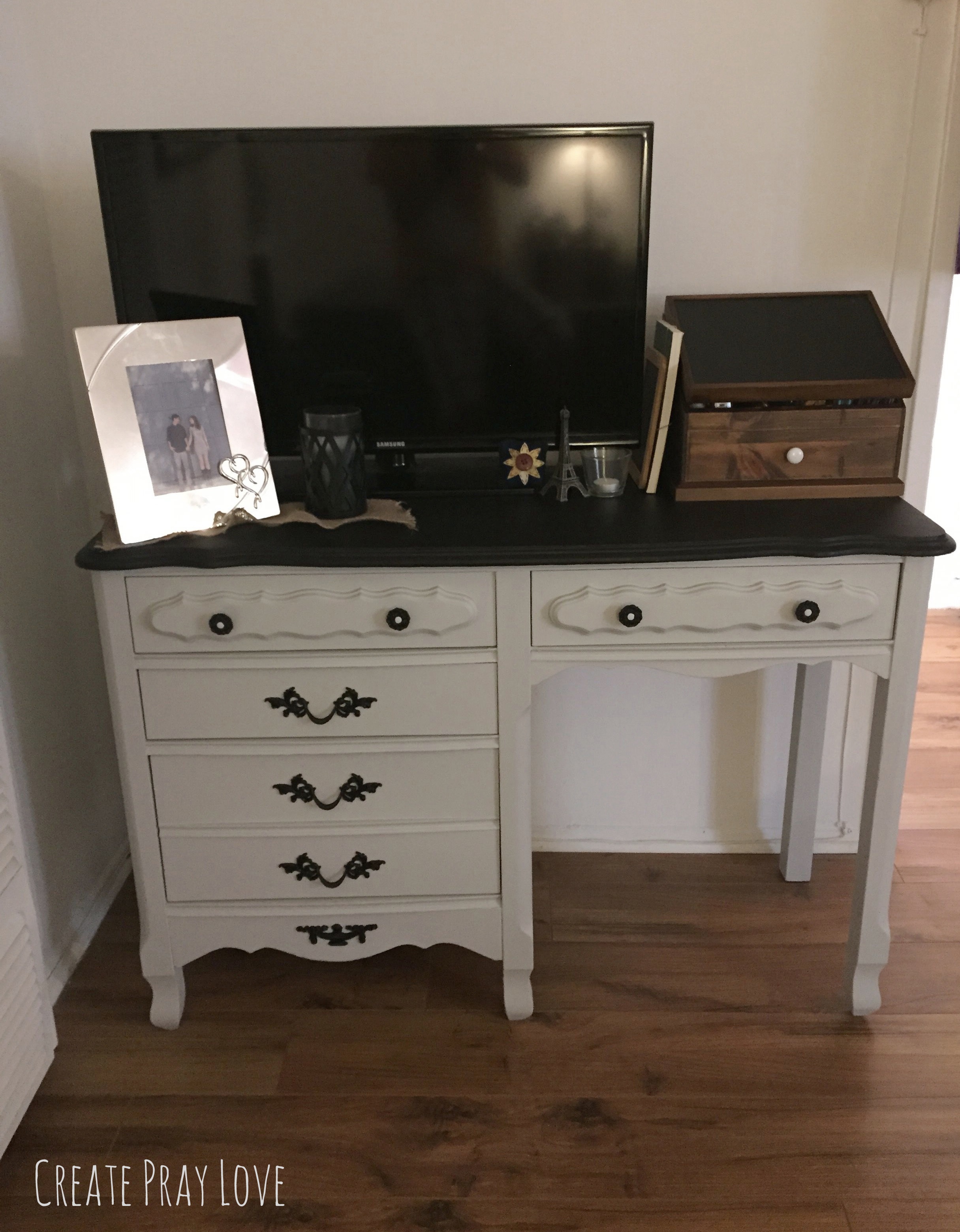 And below is a picture from the original online posting, which shows you what the desk looked like when I bought it. Cute, but not what I needed!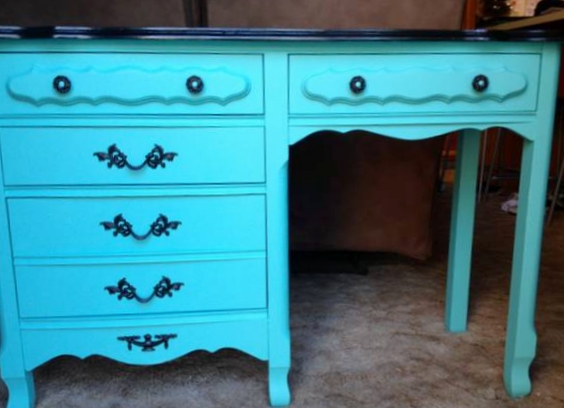 Also, here's a close up shot of the finished product.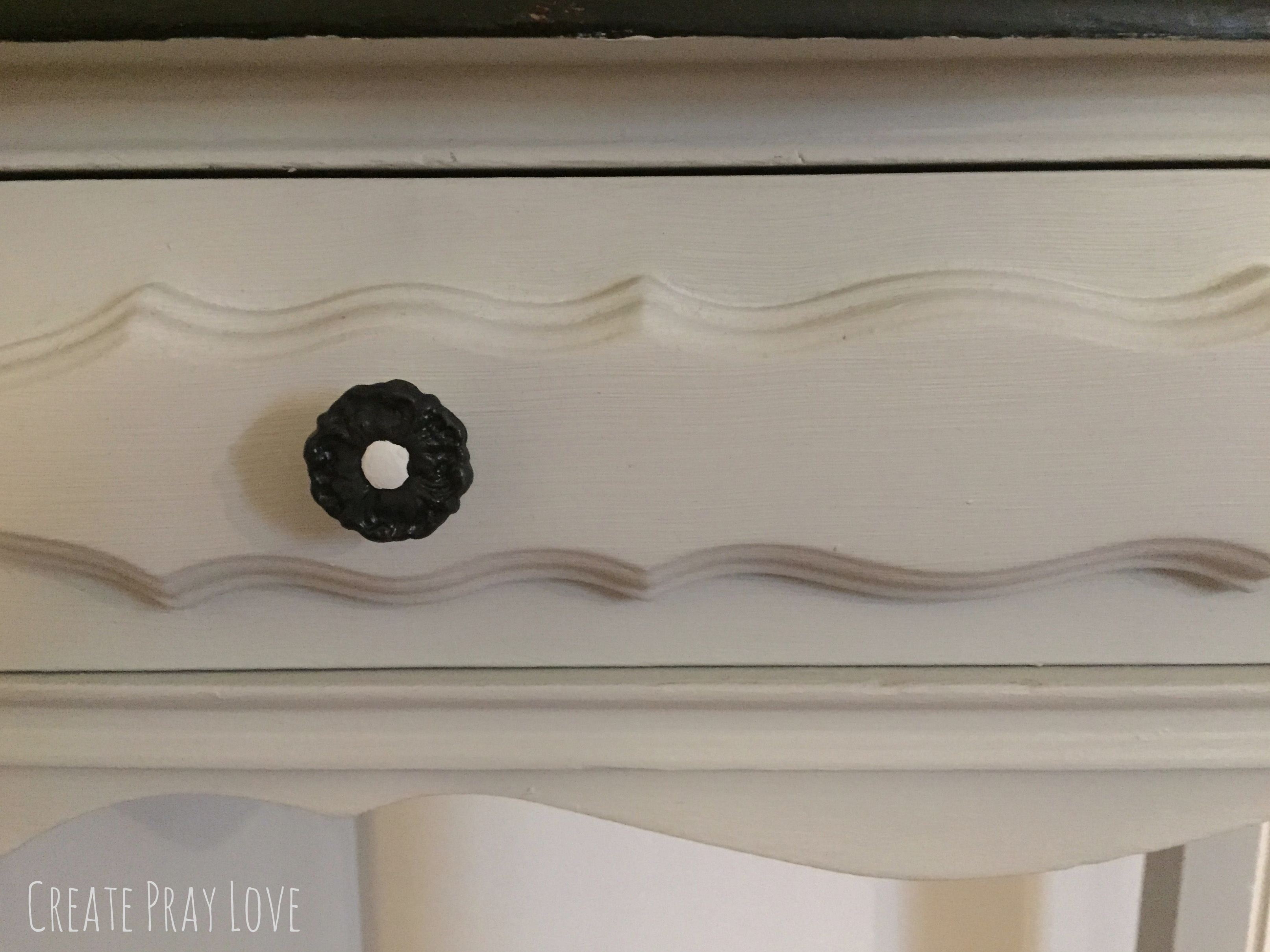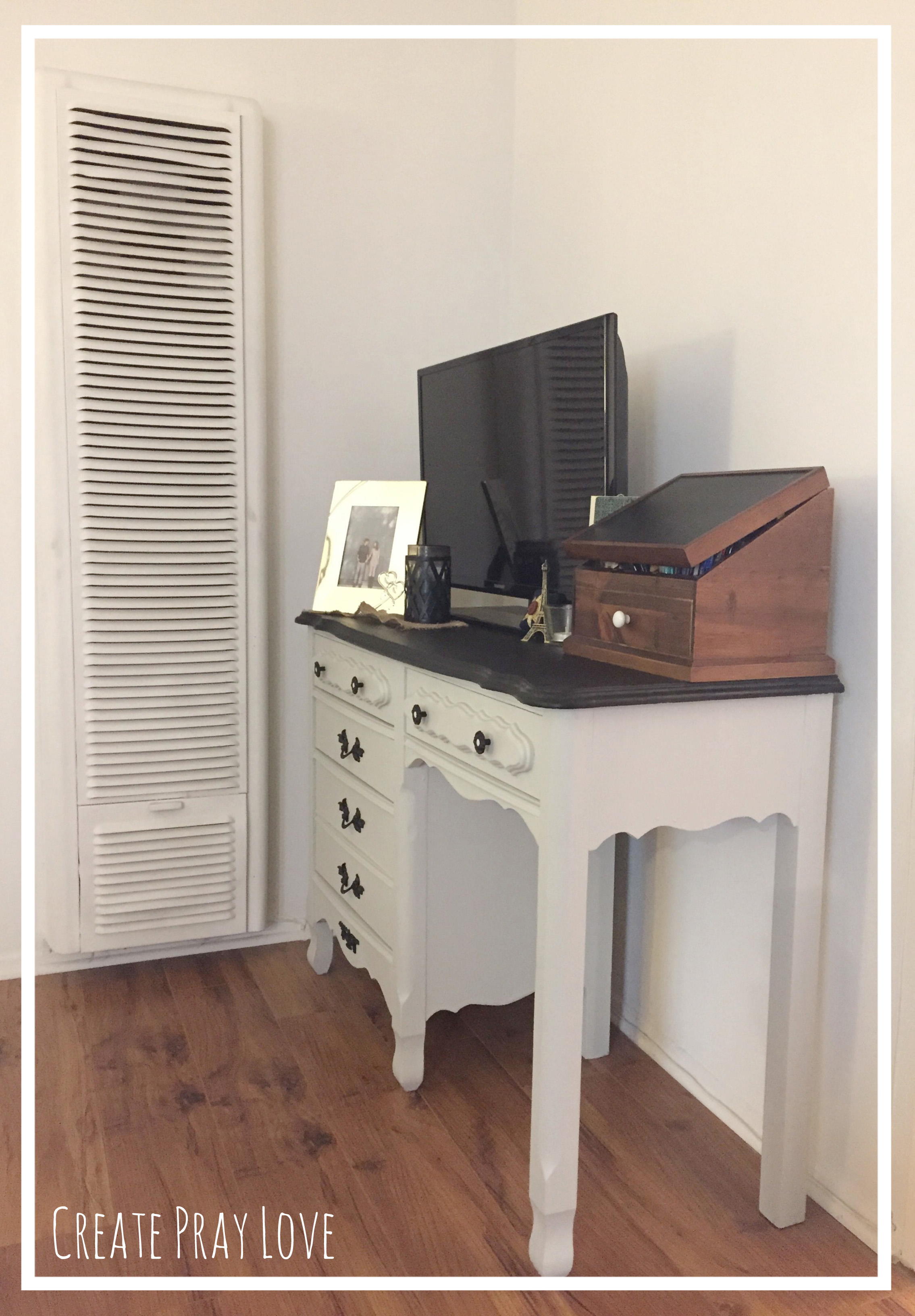 Overall, I think the colors complement our floors, and I also adore the woodwork design!
I hope this inspires you to find your perfect desk!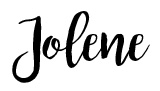 Connect with me on social media!
facebook - twitter - pinterest - instagram