Thrifty Tuesday | Post #3
Hi all! Today I'm going to be sharing with you how I de-cluttered my desk & turned it into a place of creativity and inspiration, as opposed to a place of stress. Make sure to read until the end for my de-cluttering tips!
Prior to my "overhaul", I used black metal mesh containers to display everything on top of my desk: writing utensils, sticky notes, knick-knacks, etc. I also had stationary & cards still in their box sitting next to everything else. It was organized, sure… but it didn't look very nice, and it definitely felt cluttered.
I knew it was time for a change, so I went thrift store shopping for a solution!
The first thing I found was a rustic desk organizer, which I fell in love with right away. I knew it was high quality & would hide my clutter perfectly!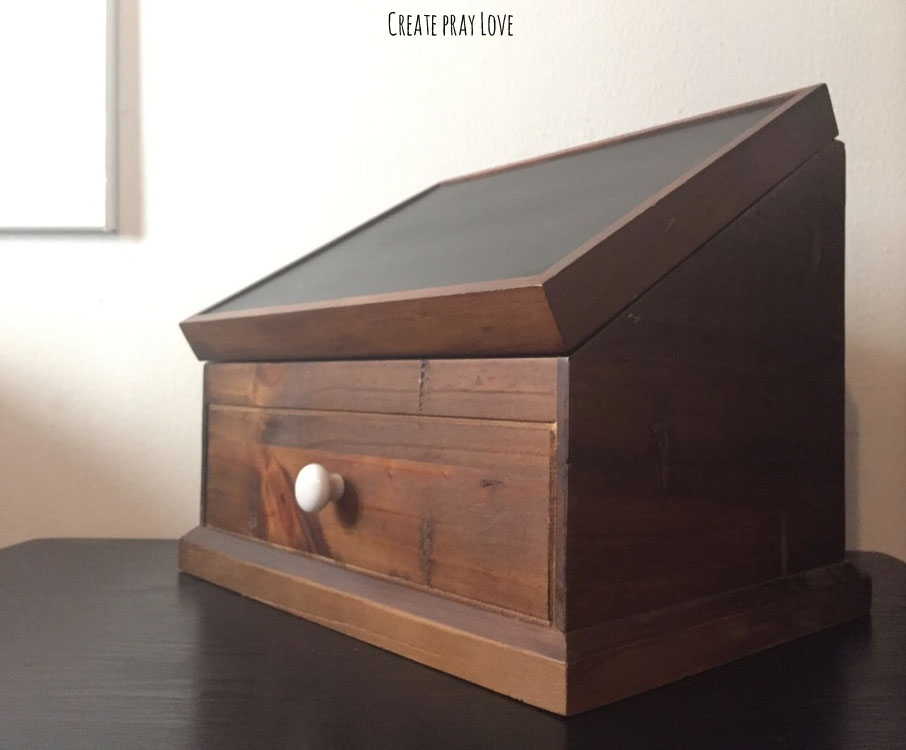 I especially appreciated all of the compartments!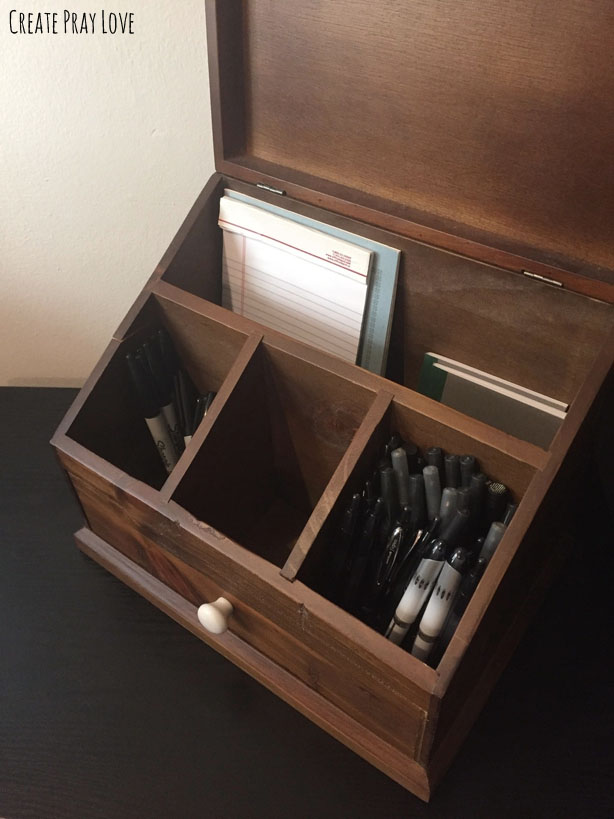 Isn't it so cute? The chalkboard on top is definitely something which makes it really unique. I ended up doing a little digging on the internet and found out it's actually a Pottery Barn piece. And I paid $7.50 for it. What a steal!
The next thing I found was equally exciting. It's an antique mail organizer, just the thing for displaying my cards & envelopes!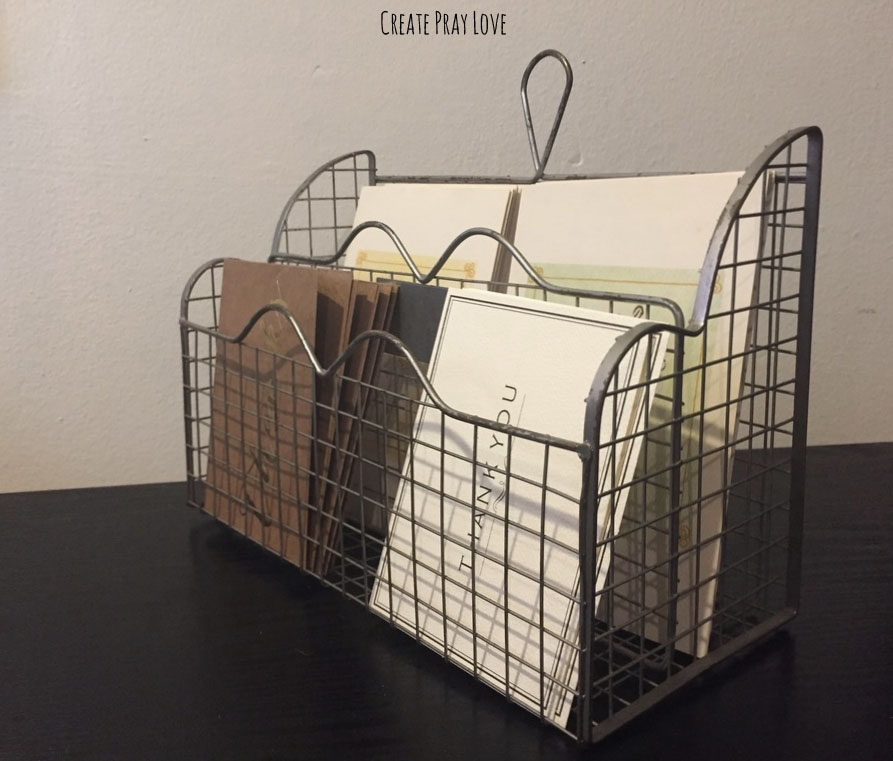 Honestly, I staged this for the photo with far fewer cards than I typically jam in there. But you'll forgive me for that, right? 😉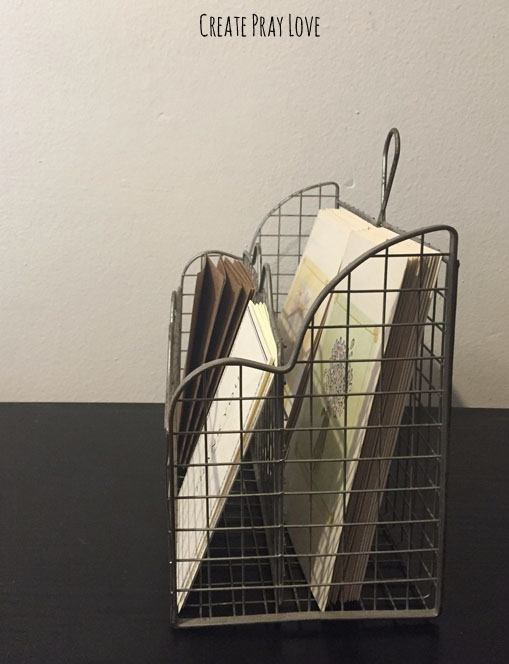 I'm so happy with both these finds!
Okay, so now that I've shown you the treasures I found, let me also share with you some things I learned from this experience that could hopefully help you figure out where to start if you want to change your desk up a bit.
TIP #1- Decide What You Should & Should Not Display
I originally had my pretty cards & stationary hidden in their box, while all of my not-so-pretty, unmatched pens & pencils were out in the open. Try changing it up and finding a unique way to showcase your favorite eye-catching items.
TIP #2- Less Is More
Do you have a lot of knick-knacks on your desk? I did, but eventually realized that I only needed a few to make a statement. The rest I now keep either on various bookshelves or hidden away until we get a bigger place.
TIP #3- Re-evaluate What You Keep
Are there any office supplies you're not going through fast enough? Consider donating what you're not using! A good rule of thumb is that if you haven't used it in the last year or so, you probably won't be using it again anytime soon.
Alright, that's it for today, but stay tuned for my DIY blog this Friday to see an appearance of my Pottery Barn organizer & how it looks on the vintage desk I painted to match our apartment!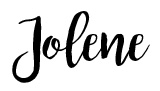 Connect with me on social media!
facebook - twitter - pinterest - instagram