*Affiliate links have been used in this post. This means that I may earn a small commission from your purchase at no extra cost to you. If you have any more questions, please click here to read my policies page.
Hi friends! Happy Friday! I'm stopping in today to share a new kind of post for you here on the blog… a room tour! Along with a super simple tutorial on how to make DIY dollar store painted pumpkins.
I'm going to be honest here though. I'm a little nervous to do this for a few reasons. For one, because it's going to be my first room tour of the home we've been living in for the past year. And also because I'm still trying to figure out the perfect way to decorate my home with seasonal decor.
Up until now, we haven't had much room for seasonal decor. Goodness, for almost three years of my life in LA, I lived in a tiny studio apartment all by myself! So the extent of my seasonal decorating pretty much maxed out at hanging up Christmas lights during the winter months because that's really all I had room for.
So when we moved into this place last fall, I was really excited to start decorating for the season! I did a few fall DIY projects like this super easy dollar store fall tablescape and this DIY fall wreath. And I loved them! 
However, this year, I decided to do something a little different and go with a more neutral color palette for our fall living room. I know, you're thinking… Jolene. Everyone is doing neutral color palettes for fall. This isn't anything new. But after seeing so many neutral spaces I was so inspired that I wanted to try it out for myself. And I am so happy I did!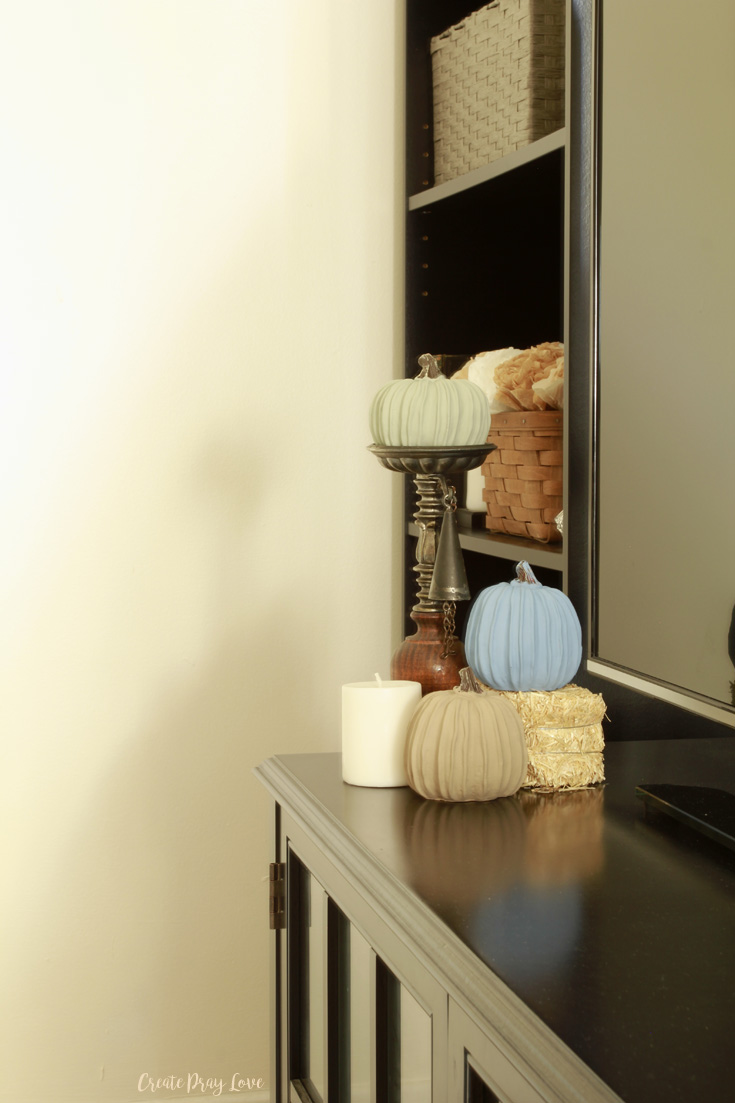 Our living room is currently decorated with hints of cornflower blue, sage green, and a mixture of tan & gray accents with our white & black furniture pieces.
So, instead of going with orange and red pumpkins, I found some faux ceramic pumpkins at the dollar store & painted them to match my living room color scheme!
Oh, and do you see that mini hay bale? That was also a dollar store find, & it was SO cute that I couldn't resist picking it up!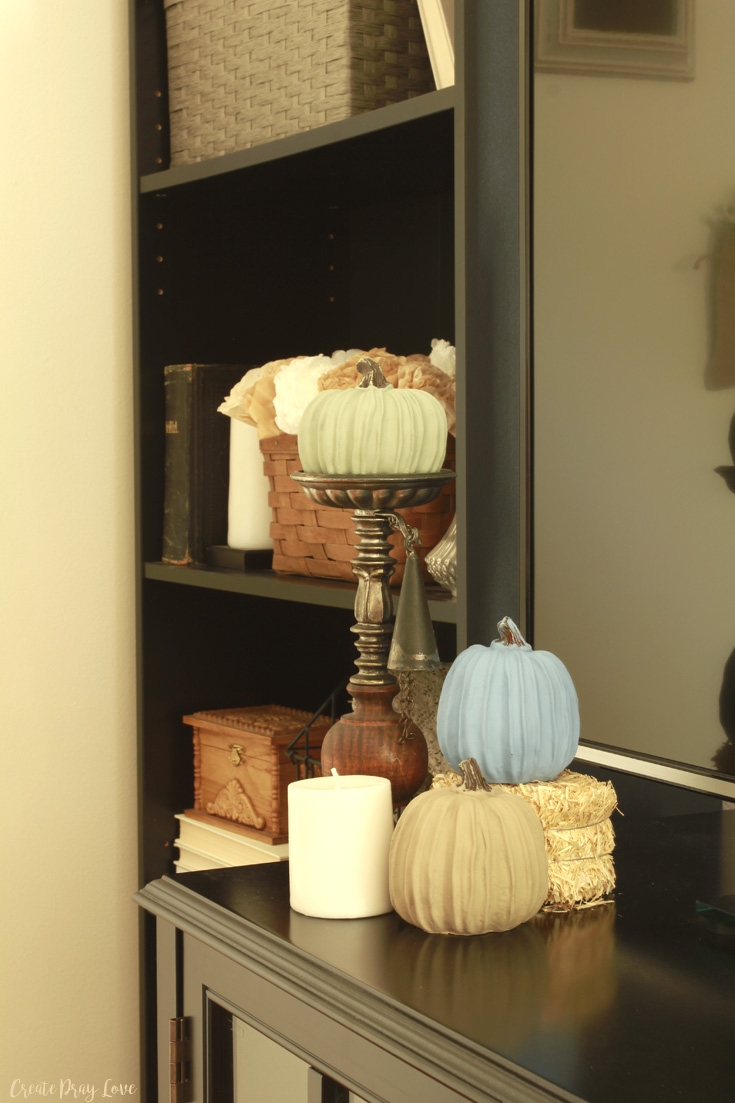 SIMPLE DIY DOLLAR STORE PAINTED PUMPKINS
Materials You'll Need:
Faux ceramic pumpkins (these are the exact ones I used!)
Steps:
Dab the acrylic paint onto the pumpkins with the foam brush in light layers, & let them dry between each layer. 
The foam brush is the best type of brush for this project, as doing any actual "brushing" instead of dabbing will just wipe most of the paint off the acrylic pumpkin.

And that's it!
As you can see, I did one pumpkin in a nice sage green, one in cornflower blue, & one in a tan color. And I still can't get enough of these lovely things in my living room!! (Sorry, can you tell I'm excited about them at all?!)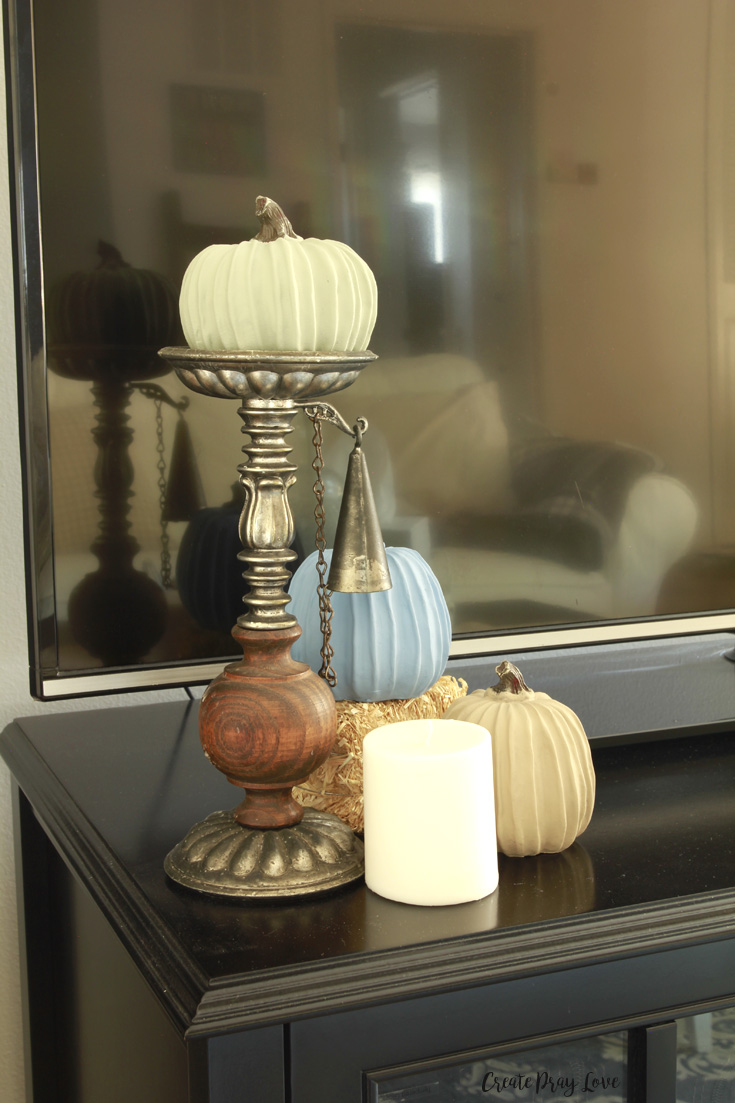 By the way, don't you love the candle holder that I have the sage green pumpkin hanging out on top of right now? That was a thrift store find & I looooove it!
I adore how it is both made out of wood & made out of metal. And it even has a built in snuffer! So cute, right?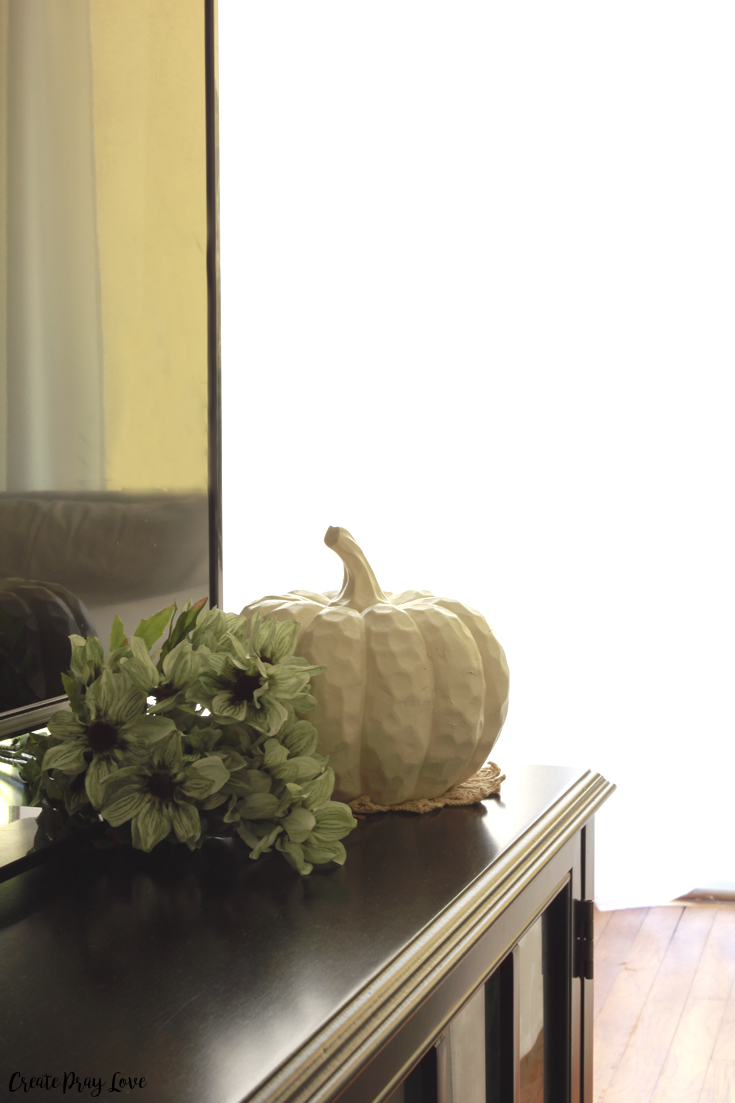 Okay, let's talk about these sage green faux flowers for a sec. I found these a few weeks ago on sale at the craft store, so of course I had to grab them up & bring them home with me! I really am a sucker for anything sage green.
The white pumpkin you see next to them is actually made out of wood, & I found it on super sale around Christmas season last year at one of my favorite discount stores.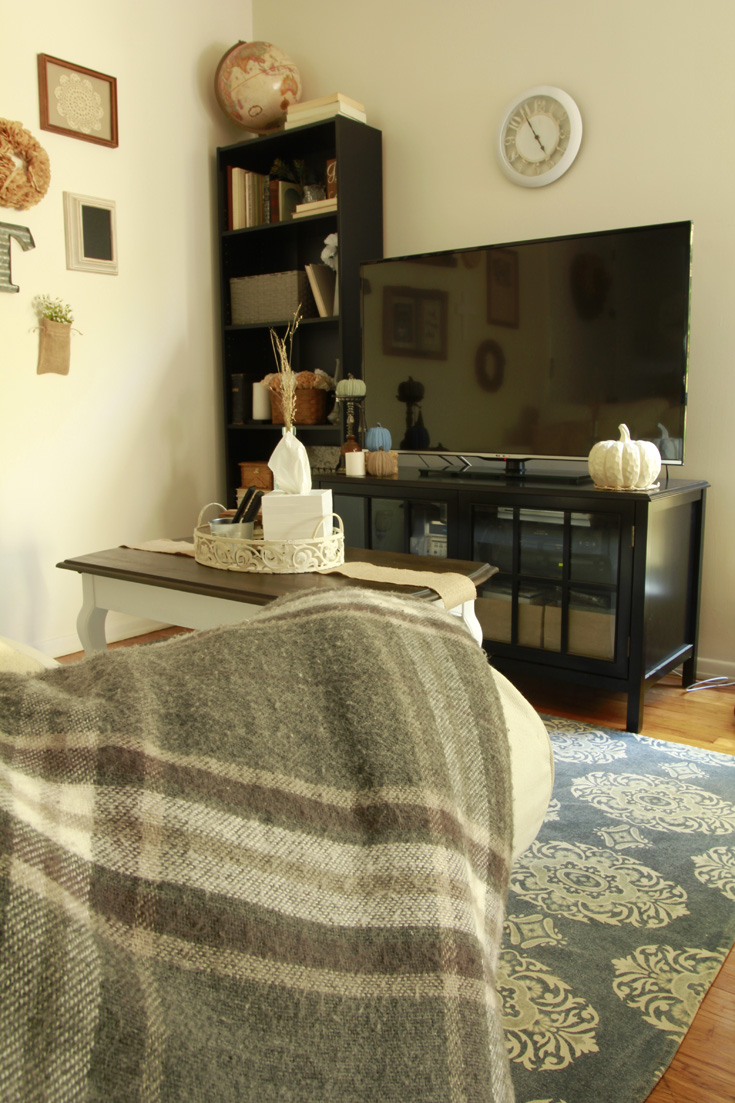 This picture is just a snapshot of how our living room looks from a little bit further away.
& the rug you see here was actually a $30 Ross steal find! I talk about where to find the best area rugs on a budget in this post here!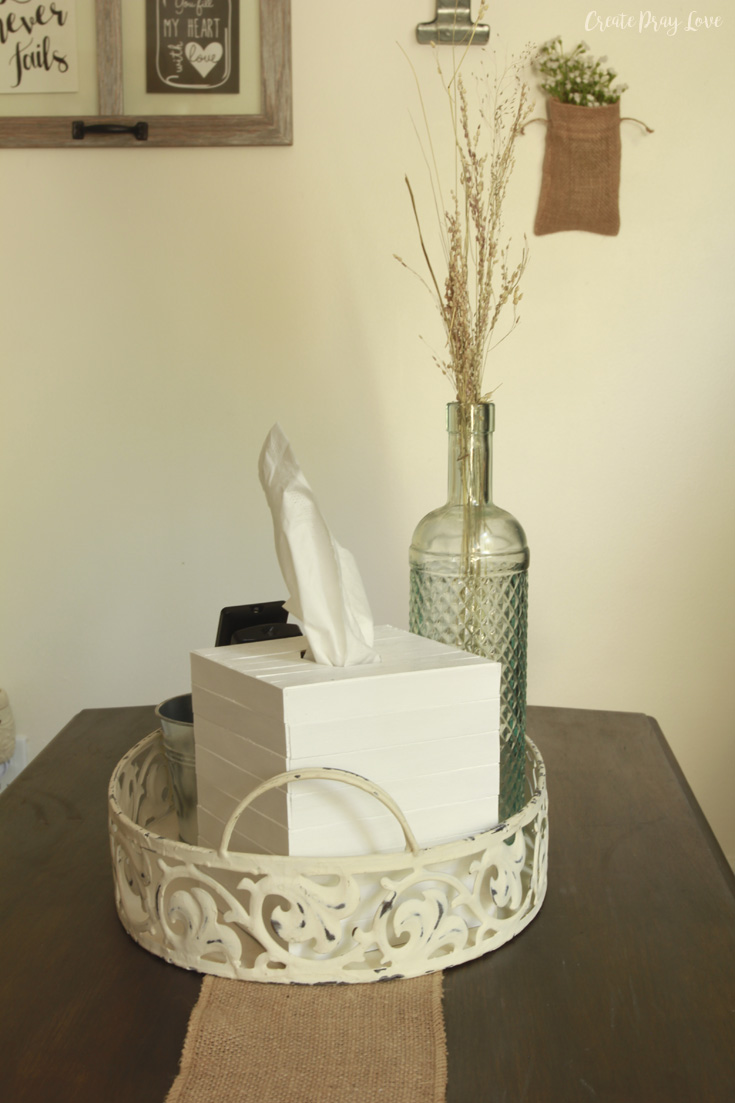 I recently shared a picture of this tray over on my Instagram account. It was another amazing thrift store find from a few months back, & I am currently using it to organize the clutter on our coffee table!
To keep with the fall theme, I just stuck a few pieces of wheat inside the antique-y glass bottle that stays in the tray year-round just for fun.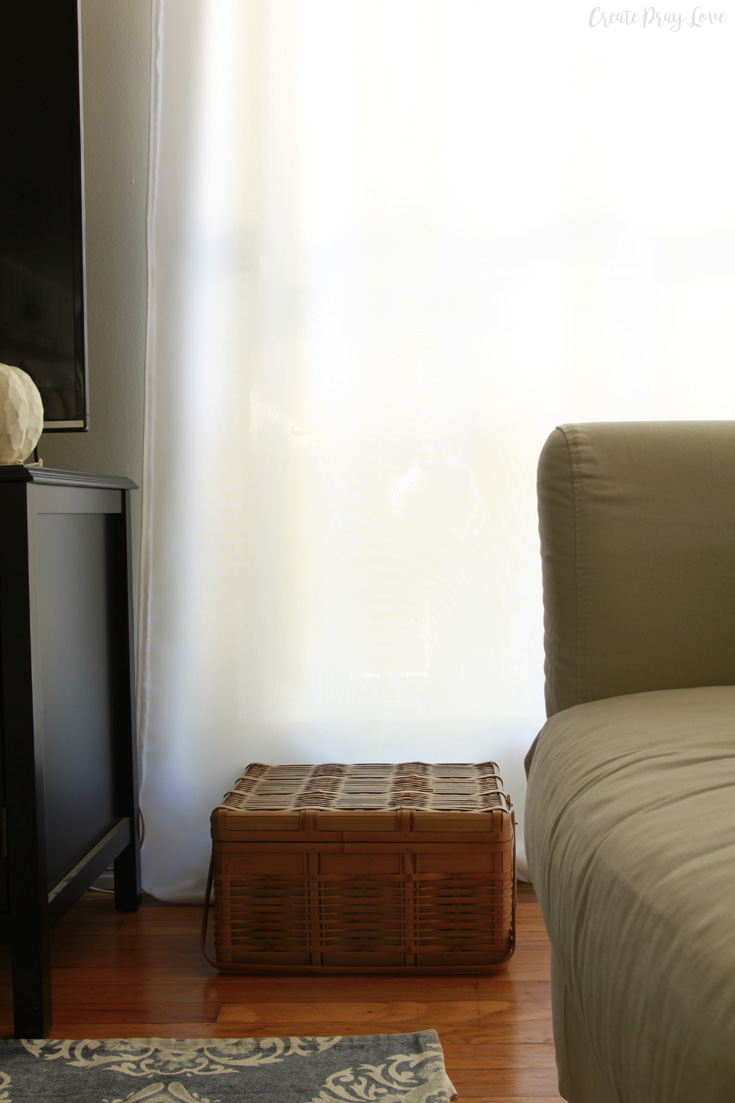 The basket you see here is pretty special. One of my very best friends from college found it in an antique shop in Washington & brought it all the way down to California for me as part of my wedding present!
I currently use it as storage for all of my sewing supplies, & I love having it tucked in this corner in plain sight because it's so cute as well as super functional!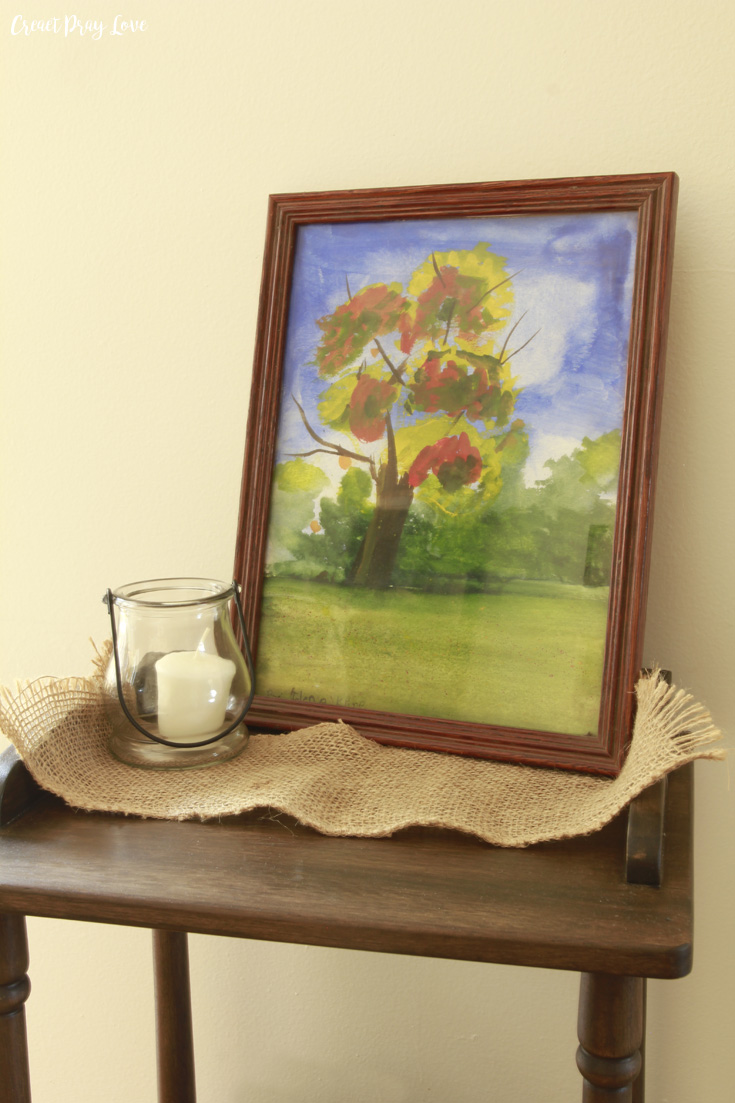 Now, I know this painting isn't exactly full of neutral fall colors… But I rediscovered it on a recent trip to my hometown & had to bring it back with me! I actually painted this when I was little as part of an art class.
Oh man, do I wish I still had just a bit of that talent left in me! Nowadays all I can really draw are stick figures.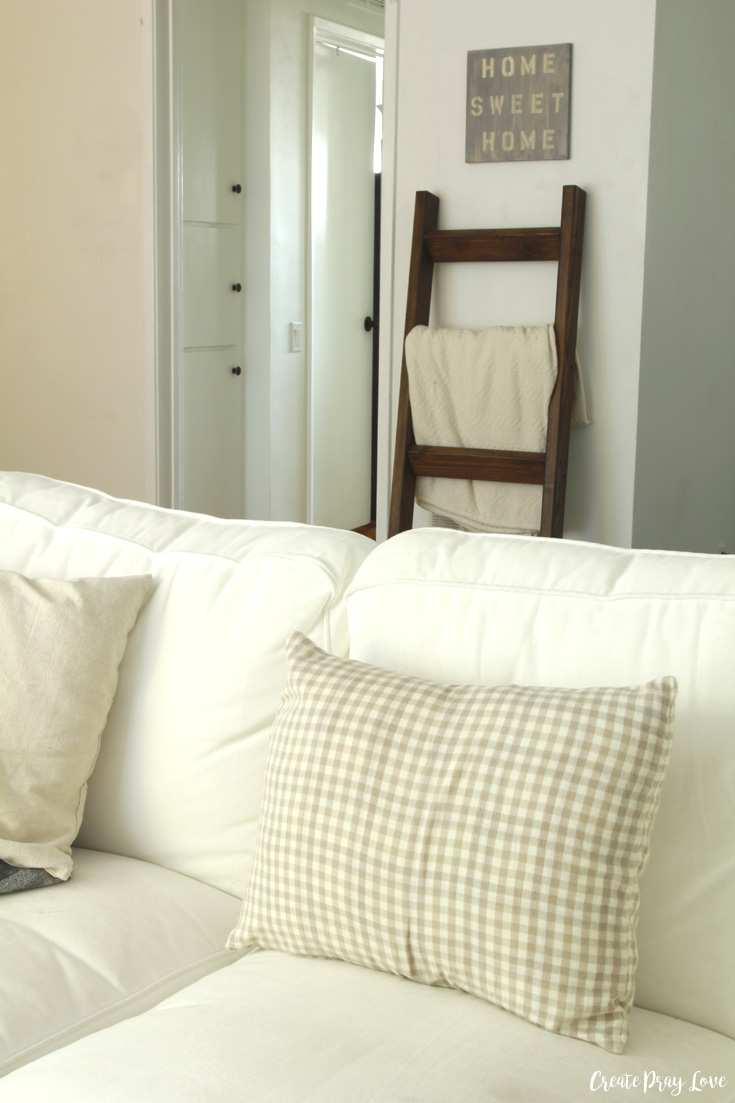 And of course, because it's fall, I love having cozy blankets nearby on my DIY quilt ladder! By the way, do you see that Home Sweet Home sign hanging above the ladder? It was actually a handmade gift from the very same friend who gave me the antique basket! I think it looks so perfect there!
Alright, I think that wraps up this post for today! Thank you so much my friends for dropping by & virtually "touring" my living room with me!
I really hope you enjoyed it, & I want to make these more of a regular thing here on the blog! I hope you have a wonderful weekend!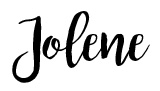 Connect with me on social media!
facebook - twitter - pinterest - instagram