Affiliate links have been used in this post about my fall farmhouse kitchen room tour. This means I can earn fees by linking to products on websites I am associated with via affiliate advertising programs. Please note that all affiliate links have been marked with an asterisk* such as this. If you have any further questions about this, you can click here to read my policies page.
Hi friends! I am so excited to show you the second part of my fall home tour today. Read Part 1 here! This one is all about my kitchen & dining room area! I spruced it up with some simple fall decor & I am so happy with how it turned out.
Also, I want to say I am so sorry for posting this way later than I meant to. We are on vacation right now, & as I type this we are traveling on a train through the Austrian countryside!
Fall is my favorite time to visit Europe because the colors of all the leaves are so gorgeous! It is also cheaper and not as crowded during off-season. Which is a total win in my book! If you haven't visited Europe in the fall, do it!
Okay, back to the tour. 🙂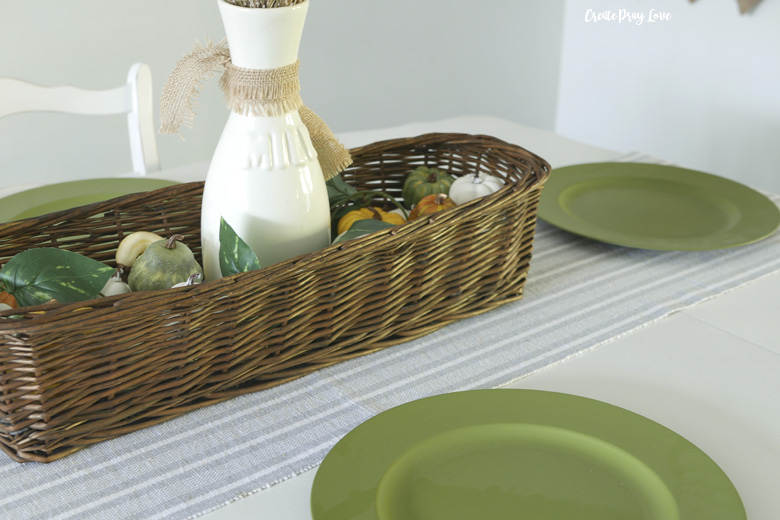 You may recognize these green charger plates from the Dollar Store Thanskgiving tablescape post I did last year. I still love them so much!
And yes, I know I didn't do full table settings for this post… I'm a bad decor blogger, aren't I? Oops. Will you forgive me?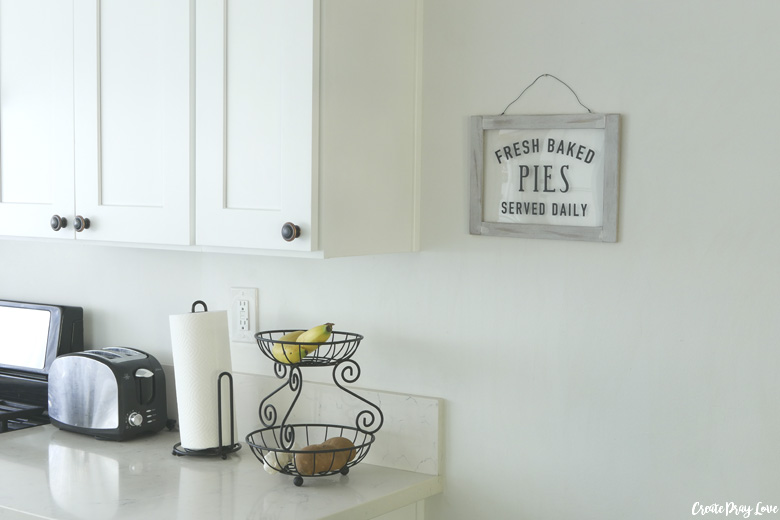 Here you can see my Fresh Pies Baked Served Daily sign that we hung up just a few weeks ago. I actually found mine in the Target dollar spot! And I think it works so well with my fall decor.
Now I want some pumpkin pie… Do you have a favorite kind of pie that you like to eat during the fall season? Let me know in the comments!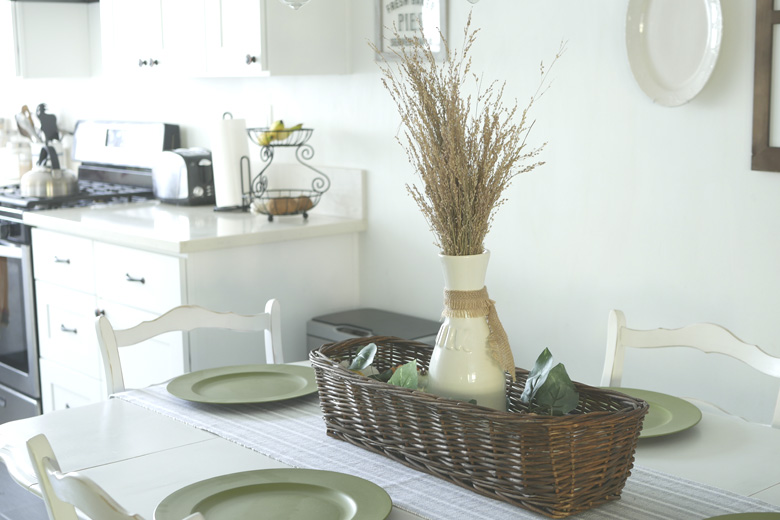 And perhaps you remember this rustic milk jug from my Simple Rustic Farmhouse Spring Centerpiece post? Yay for thrift store finds!
All I did to make it a little bit more fall-ish was add a little dried wheat to it & I also put a piece of burlap around the top.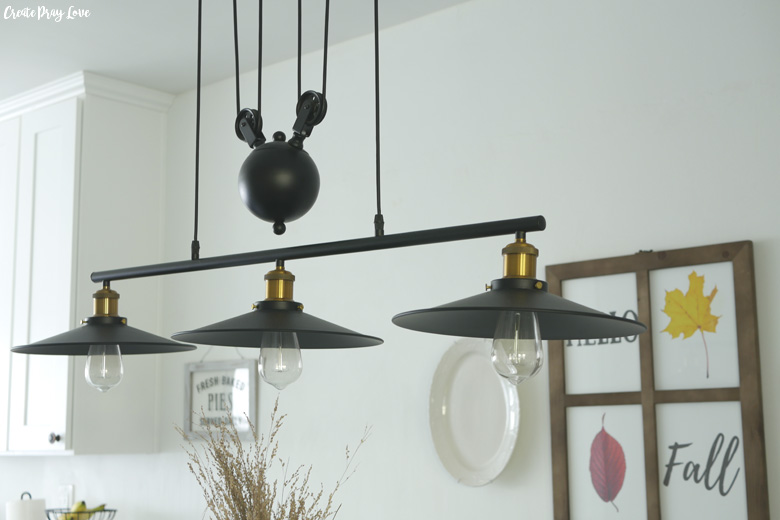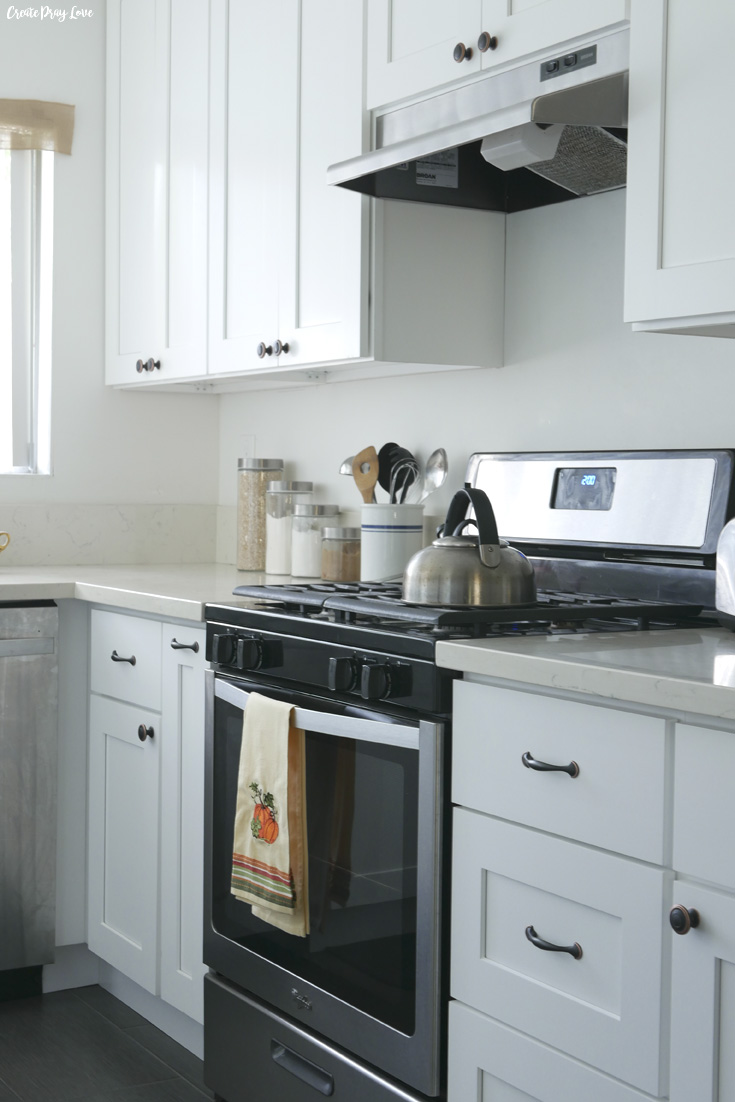 This fall hand towel almost didn't make it into the tour, because I totally forgot I had it!
Last week, before our trip, I was scrambling around to find my passport & ended up finding this in the process. So cute!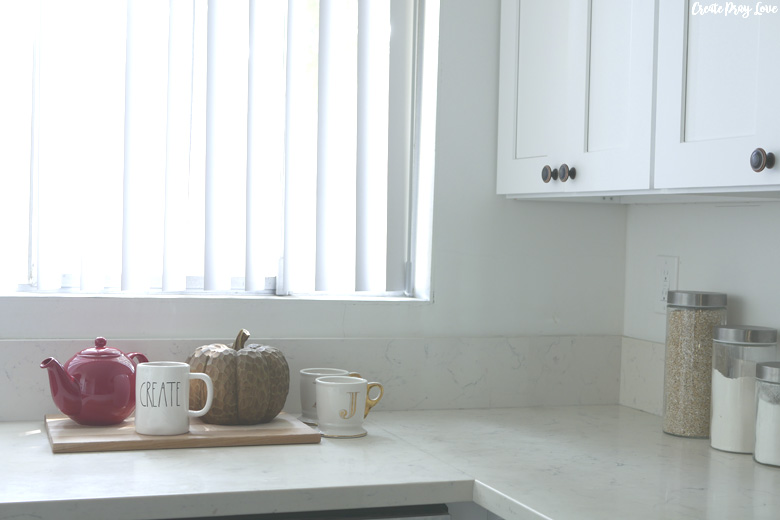 To bring a little fall touch to our kitchen, I brought out my red teapot & left some gold & white mugs out on the counter next to the wooden pumpkin that I found on sale last year.
I think it makes everything super cozy. Doesn't it?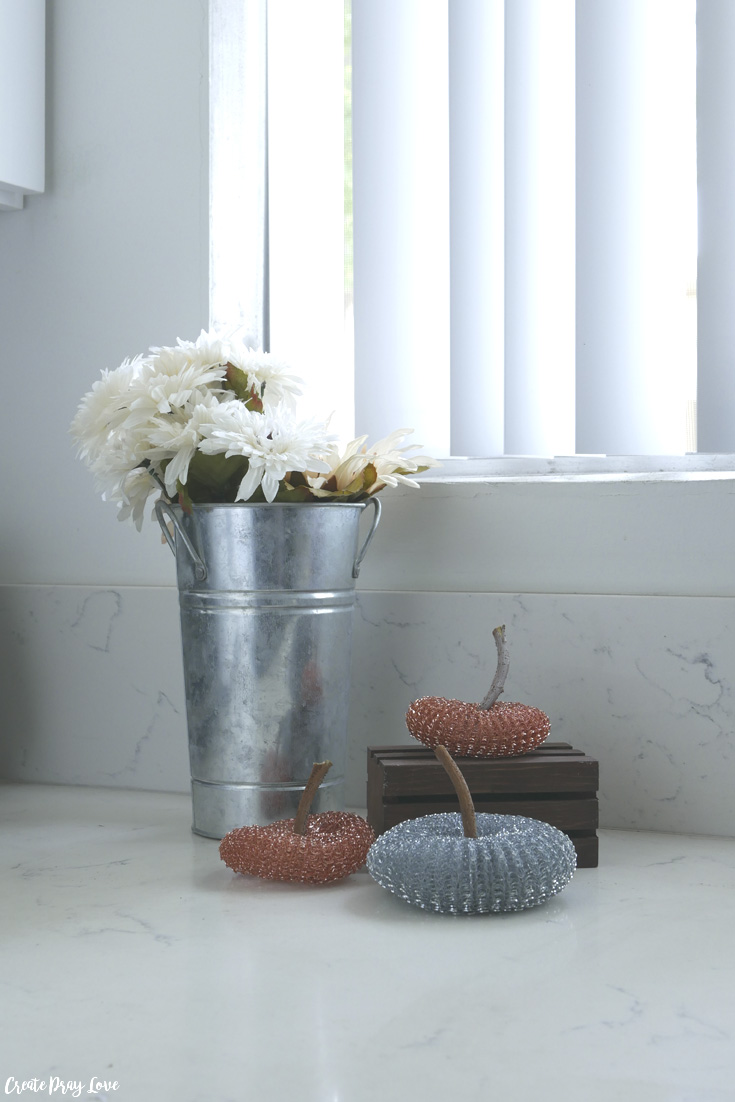 And these mini pumpkins are my favorite… can you guess what I made them out of?! 
I'll give you a minute to think about it, & then I'll tell you at the end!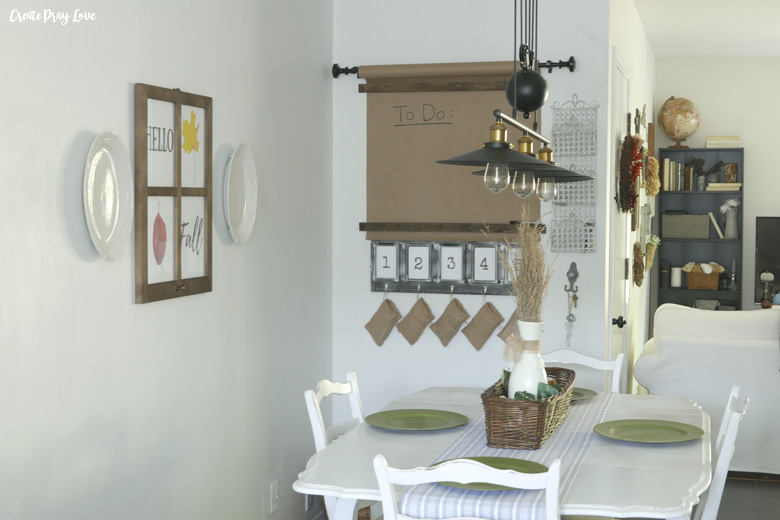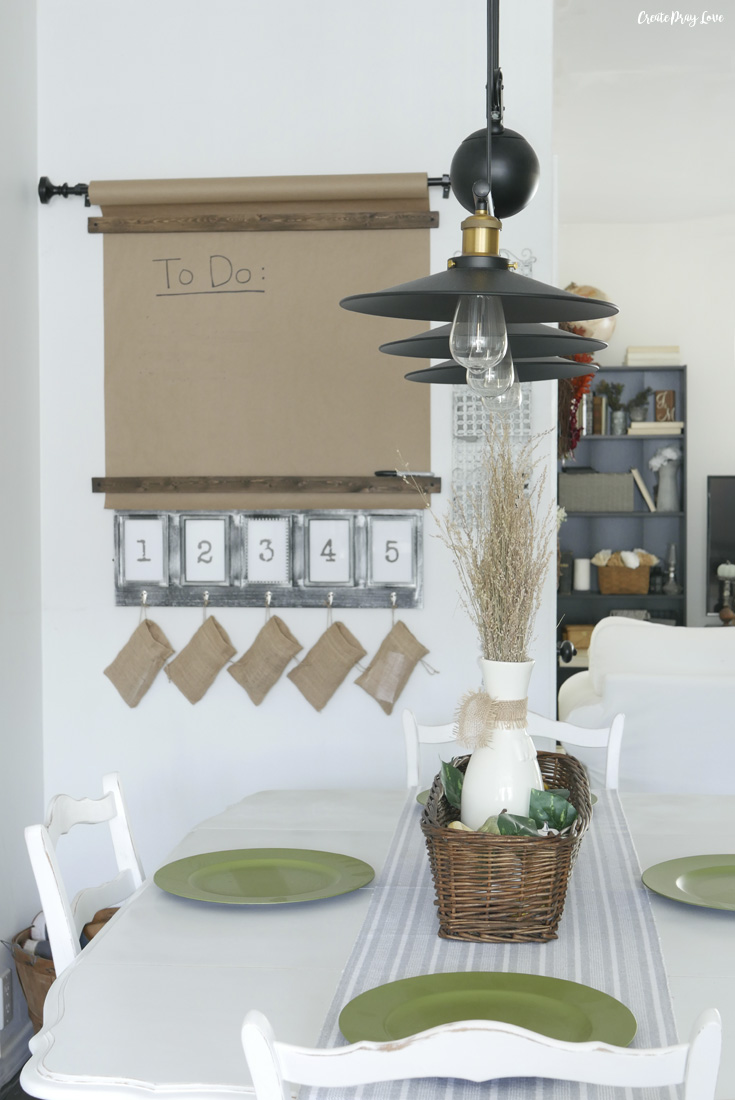 By the way, in case you are eyeing my command center in the background, here is my post all about how I made it!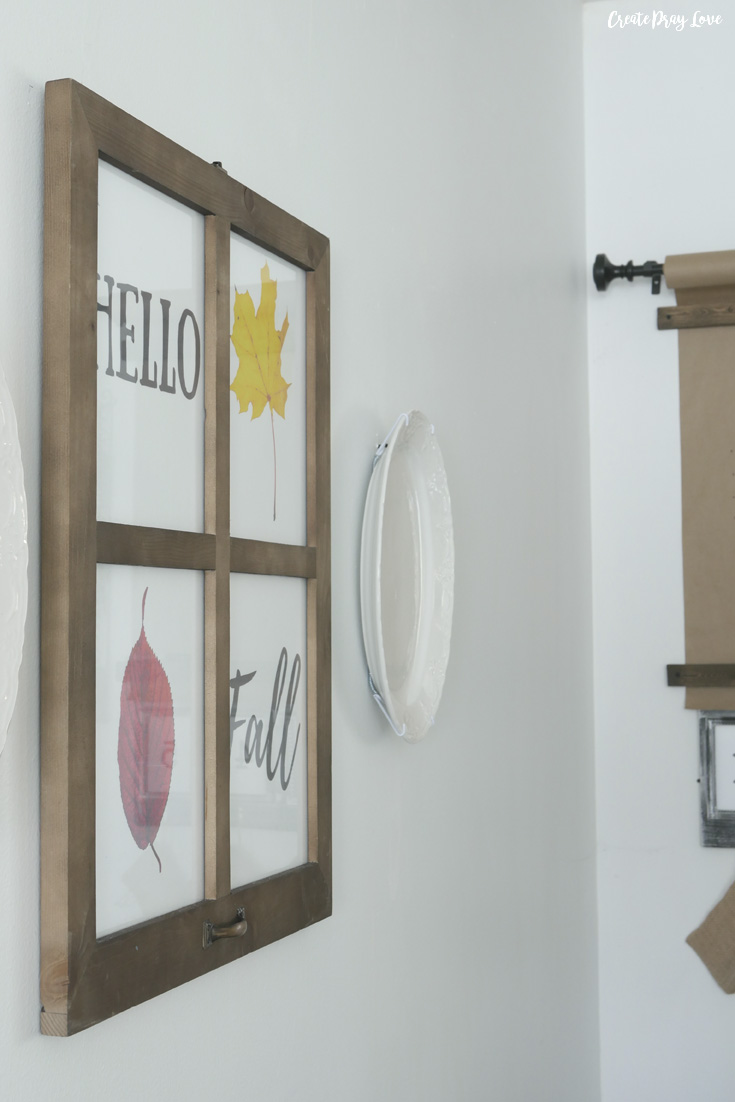 I found this window picture frame at the 99 Cent Only store a few months back for only 8 bucks! It's a Threshold brand frame that originally costs almost 40 bucks, so I couldn't believe my luck when I found it.
Honestly, at first it took us a while to figure out where to put it. It made sense to hang it behind the table, but it didn't look exactly right until I hung 99 Cent Only store cream platters on either side of it.
I love that I get to switch out the pictures in it as well, depending on the season. For now they are these fall printables that I made, and I adore them!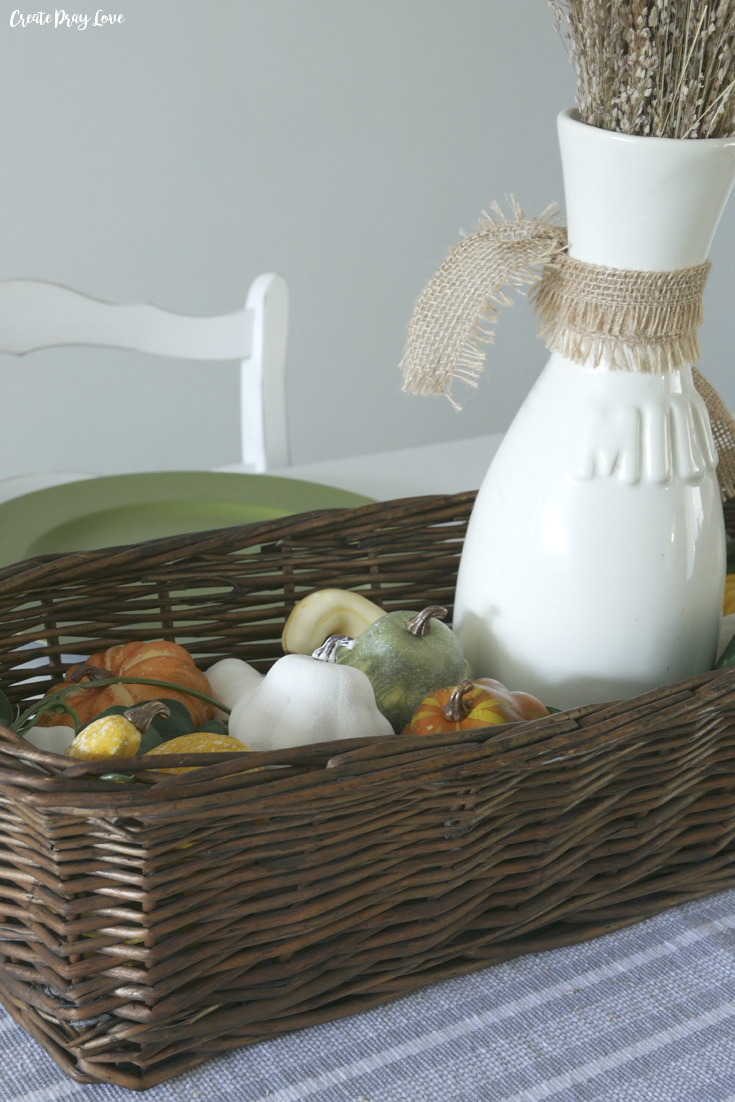 The pumpkins are from Michaels. And I just painted a few more of them white to balance out the colors in the centerpiece basket.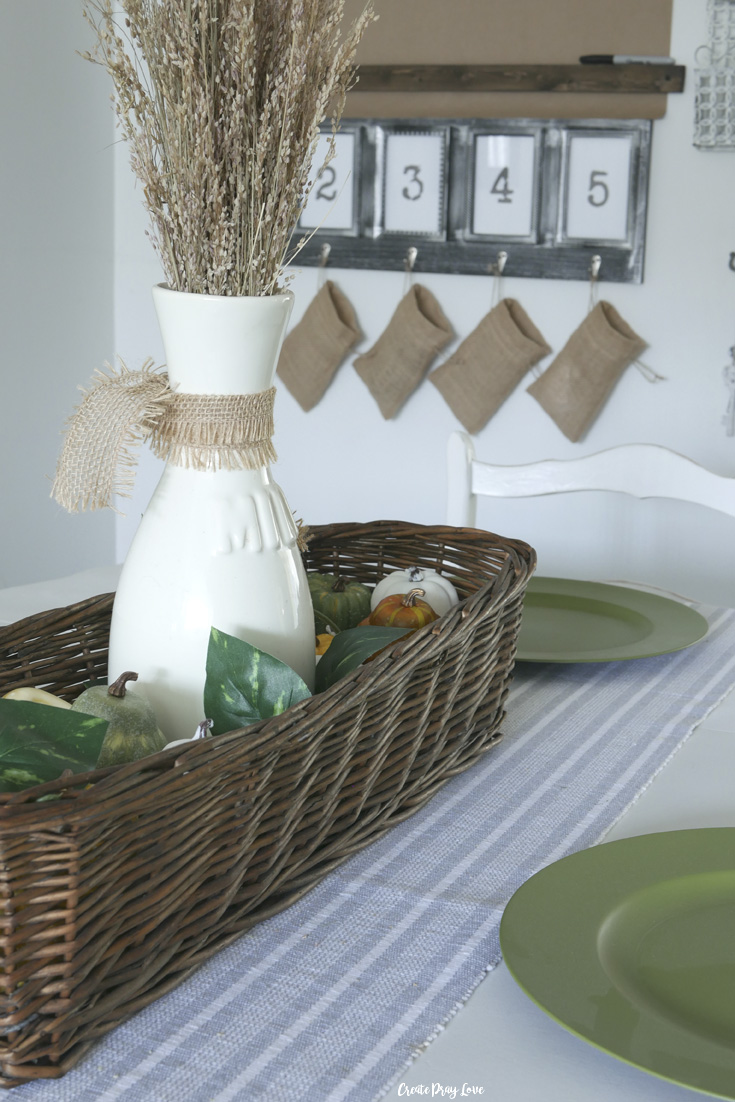 Alright, are you ready to find out how I made those DIY mini pumpkins? They are actually made out of 99 Cent Only store scouring sponges!
I know, right? I found them & realized they were perfect for turning into fall pumpkins. And as someone pointed out on Instagram, they will be great for cleaning up after I put the rest of my fall decor away!
Friends, thank you so much for joining me on this of my fall farmhouse kitchen. I hope you enjoyed it!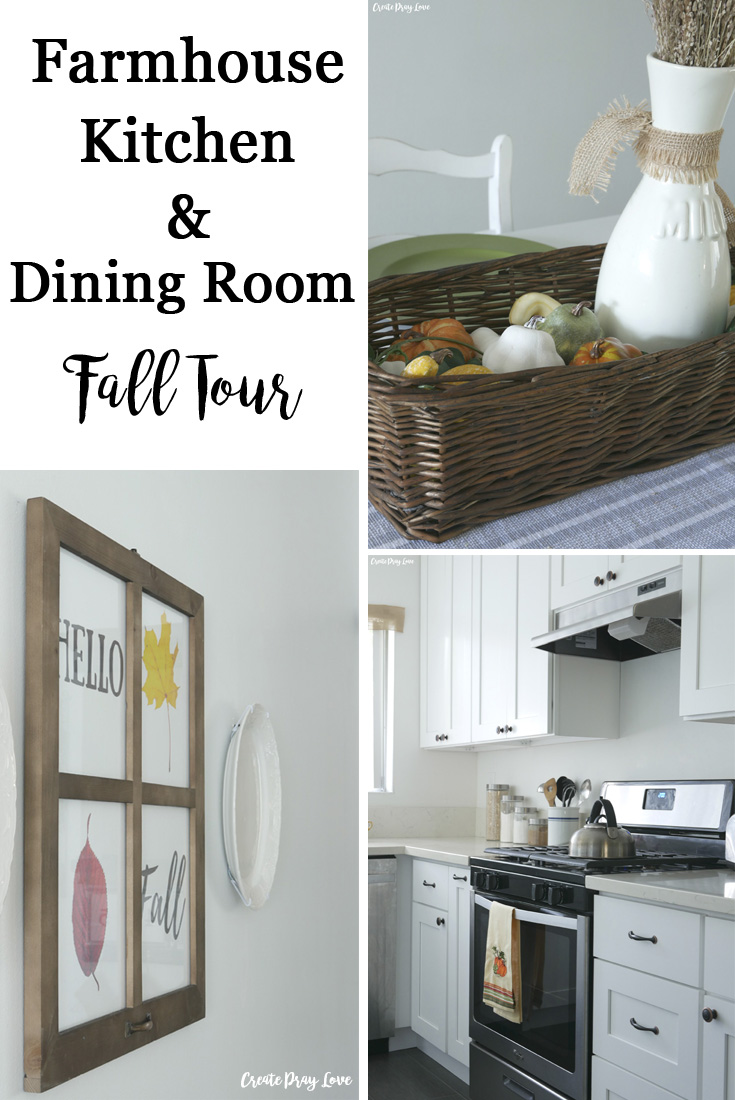 MORE FALL PROJECTS YOU MAY ENJOY: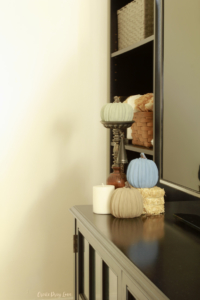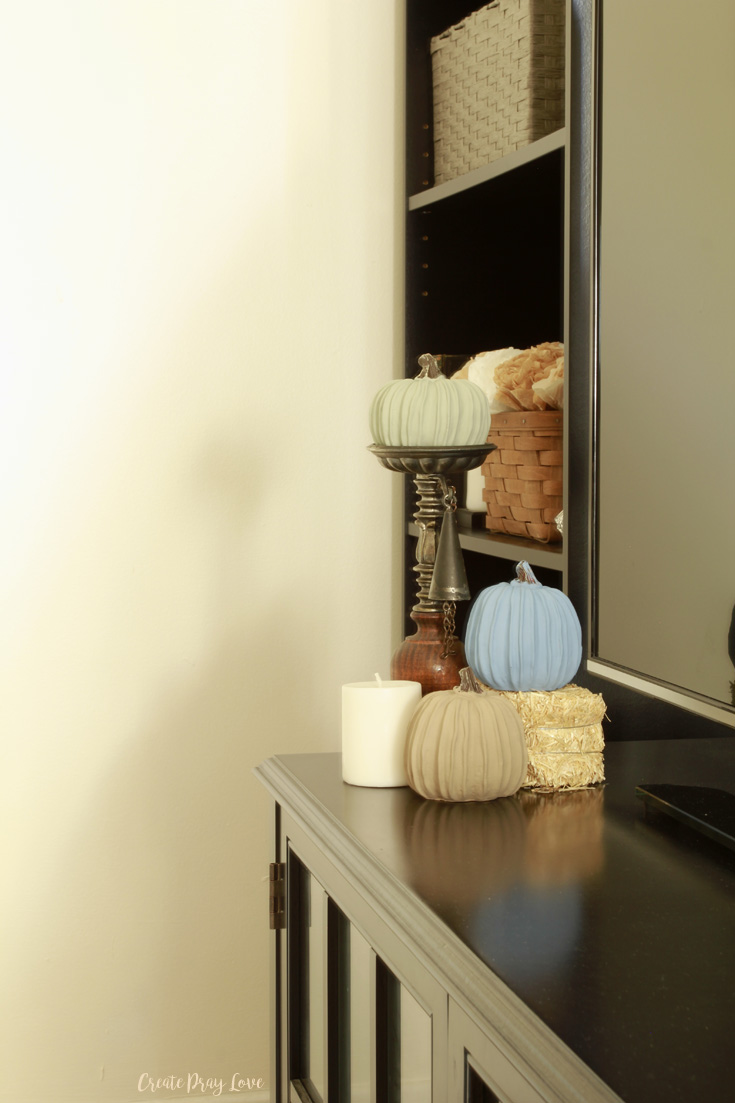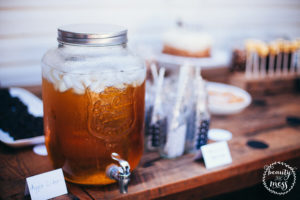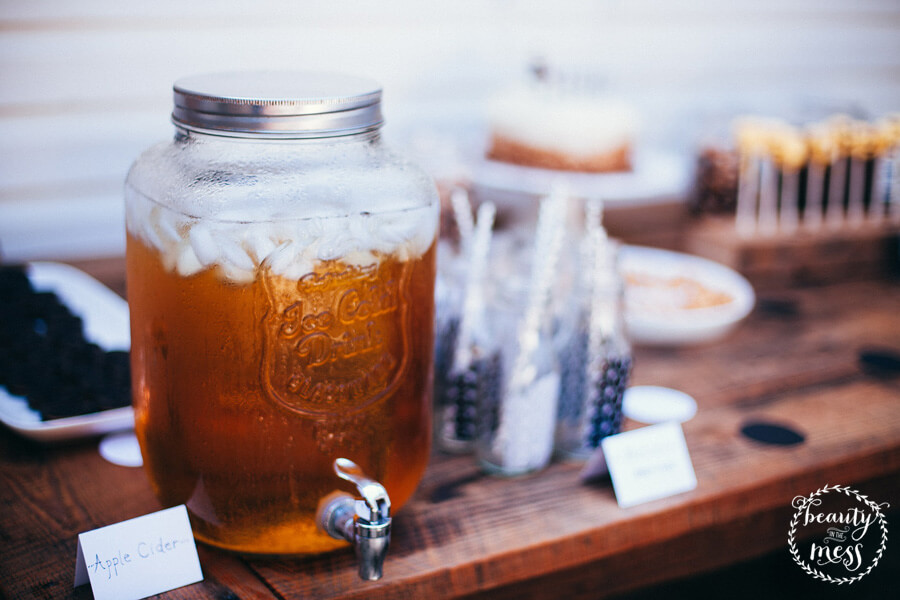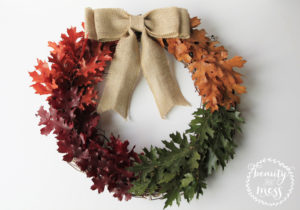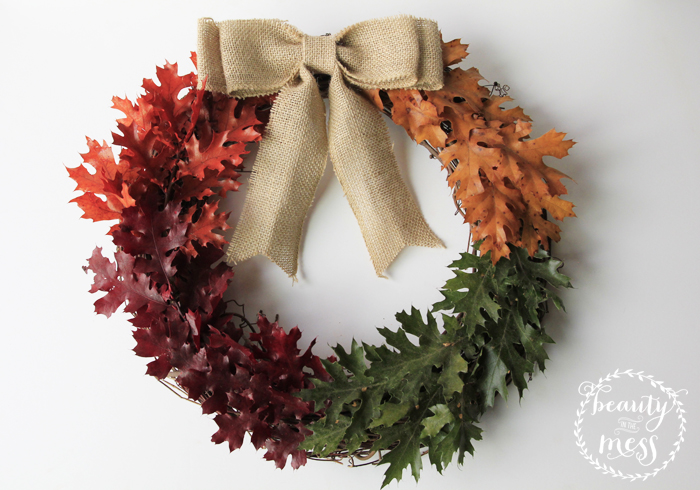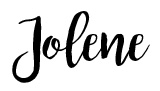 Connect with me on social media!
facebook - twitter - pinterest - instagram