It's here, friends! My first official Christmas home tour!! I've been decorating like a mad woman for the past few weeks. So I'm super excited to finally get to show everything to you! This home tour is also part of the Merry and Bright Christmas Home Tour blog hop, where a few blogging friends & I are inviting you to virtually come tour all of our Christmasy homes today!
So grab your favorite mug, a warm beverage & snack. Then stay tuned until the end of my tour, because that's when I'll be introducing you to the rest of the Merry & Bright Christmas Home Tour hosts! I am seriously so honored to be doing this blog hop with these amazing women. Their homes are drool worthy for sure!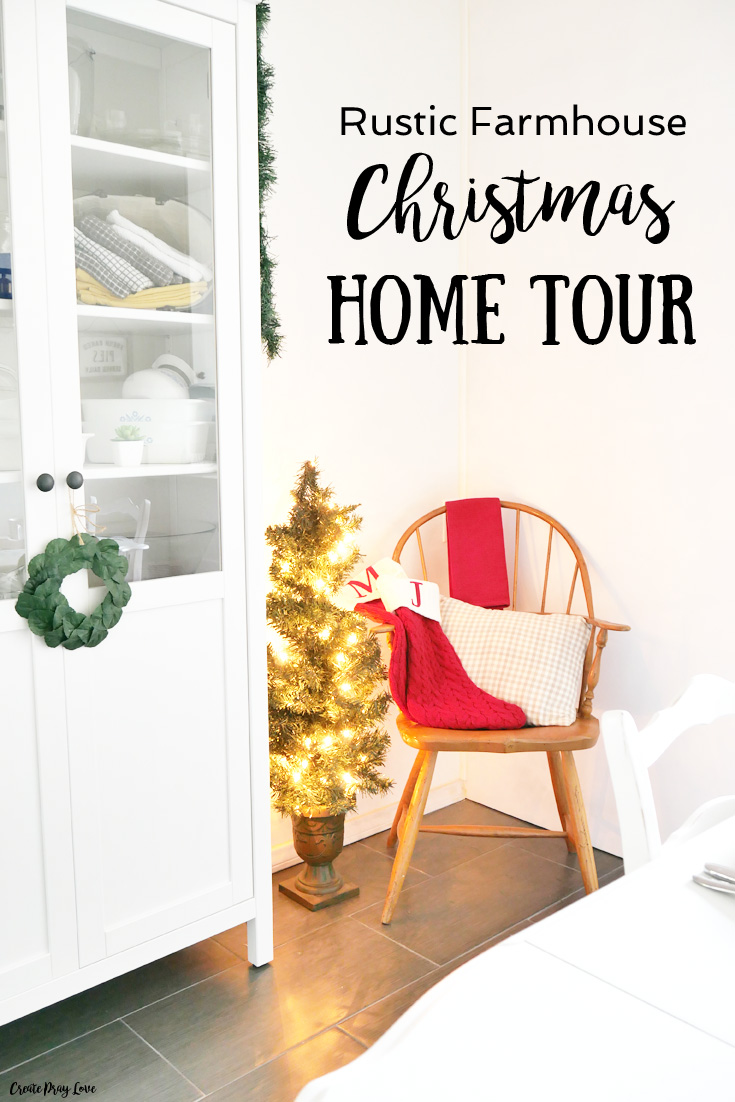 CHRISTMAS HOME TOUR | KITCHEN
My favorite part of decorating the kitchen for this Christmas home tour was creating another version of the tea & hot chocolate bar I showed you in my fall kitchen tour. I used my red teapot again, but added in a bit of red buffalo check decor from the dollar store to make it Christmasy.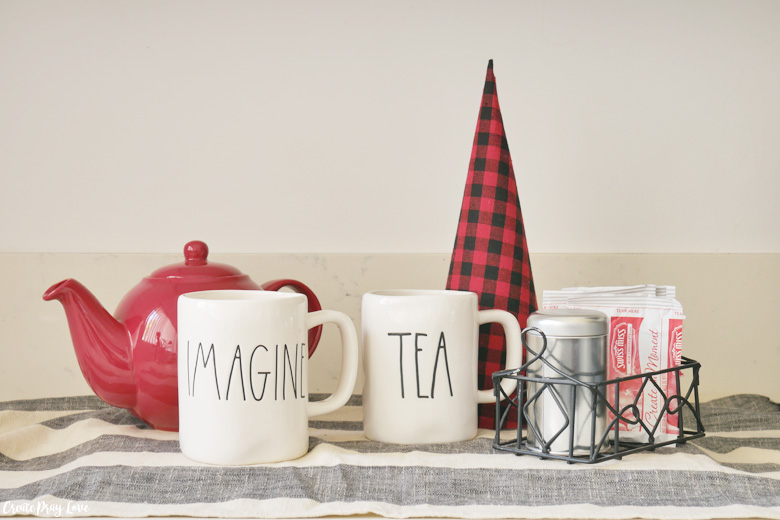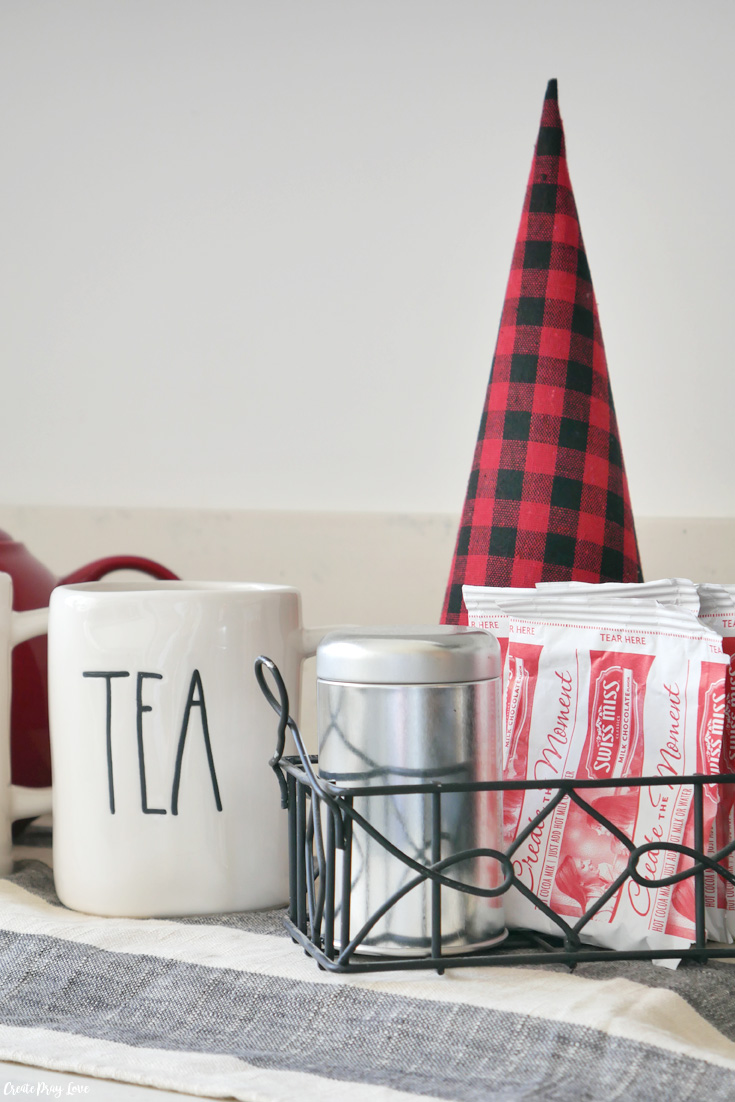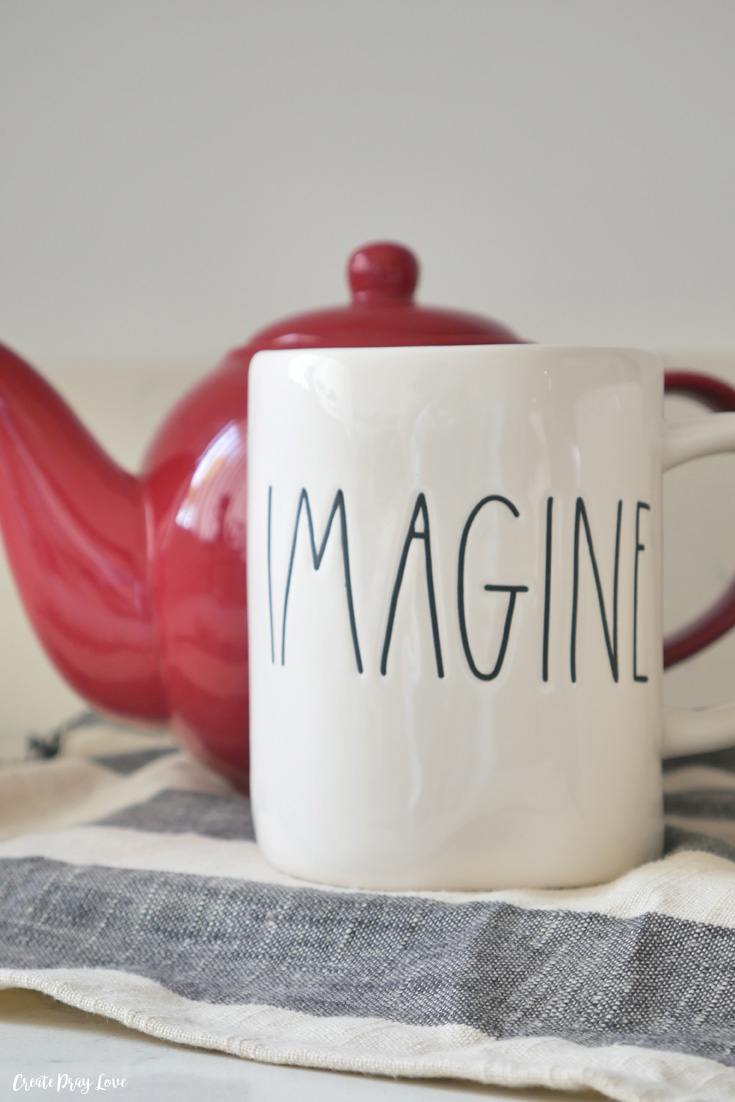 These green plaid dish towels I got at Ross go so well with our kitchen!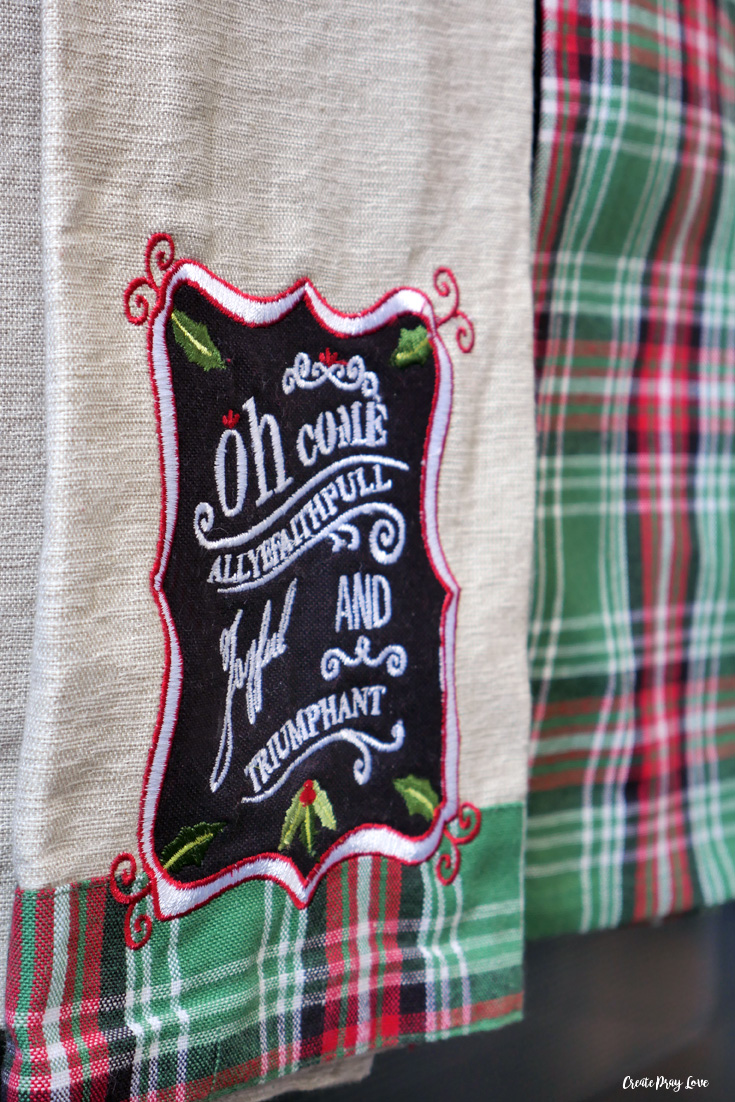 And I decided to put my DIY Rae Dunn Christmas Sign out on our counter. I love it! If you want to see the tutorial on how I made it, you can read that here!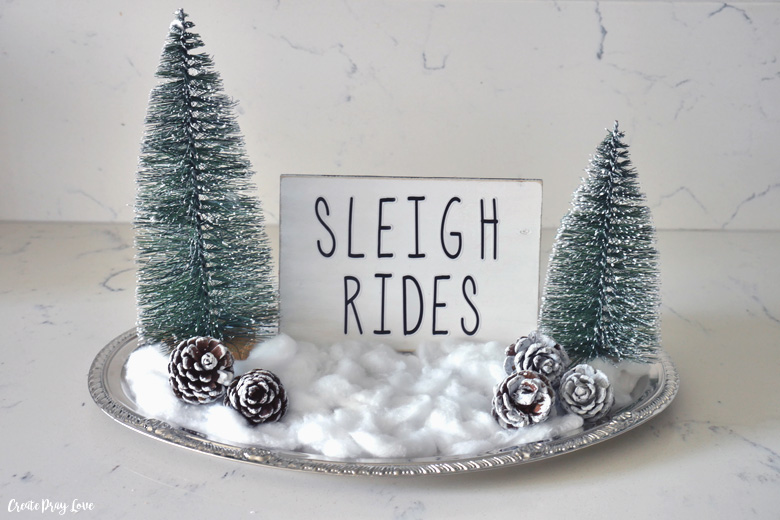 This is how our kitchen looks with everything at the moment. Although not really, because the husband has already moved a few things to give him more room to prep food for cooking. 😉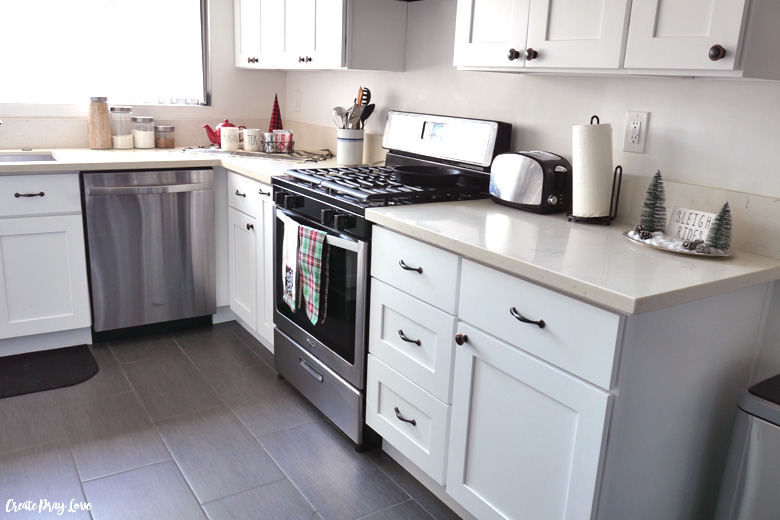 CHRISTMAS HOME TOUR | DINING ROOM
I had a lot of fun decorating our table for Christmas this year. I may end up doing a full post later just about the tablescape, because I have so many more pictures I'm not even showing you yet!
But I used the gray striped table runner that you may have also seen in our farmhouse spring centerpiece post. And then I created a centerpiece with a glass vase and faux holly bouquets from the Dollar Tree. Finally, I finished off the look with two red candlestick holders that I got on sale from Pier 1 last year.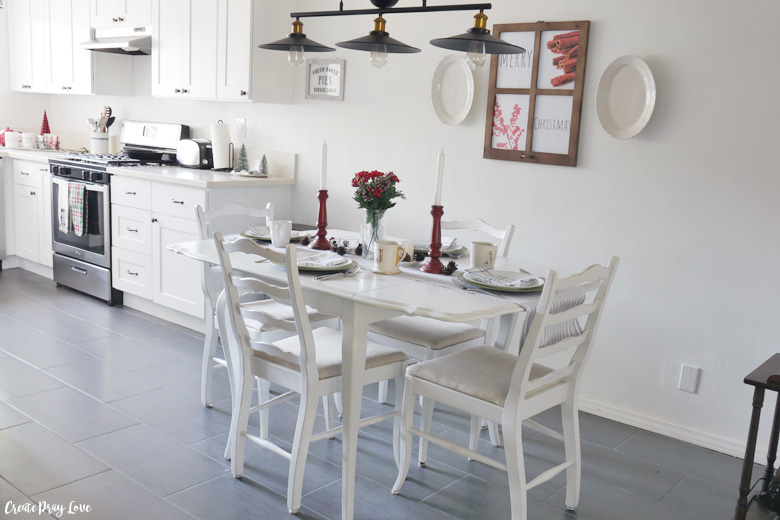 To make the table settings, I just used my green chargers again, which you also may have seen in my fall tablescapes from last year & this year. Then I topped my white plates with simple blue plaid napkins I found in the Target dollar section.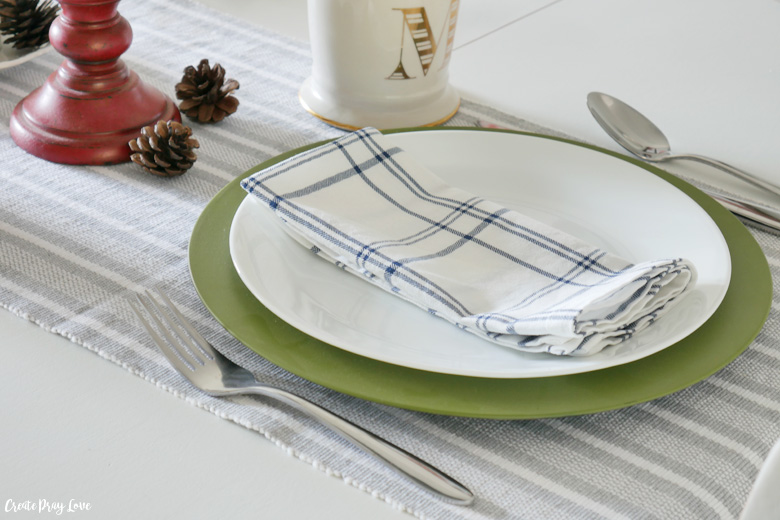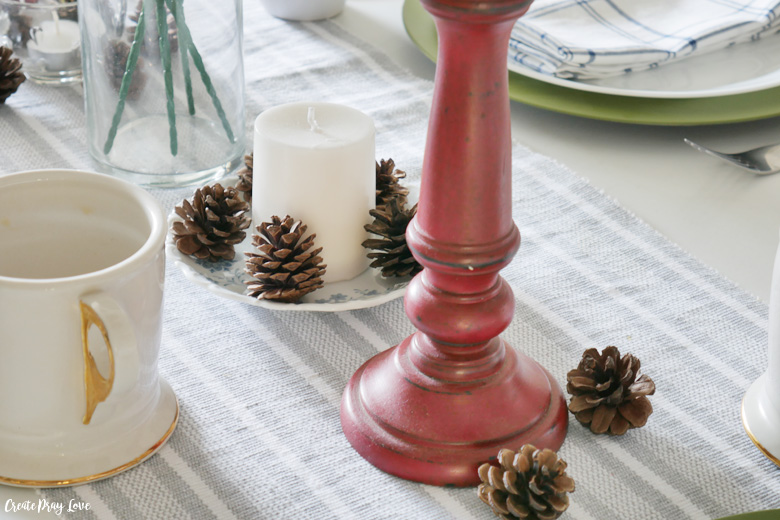 To add a vintage element to my table, I also stuck a tea light in a glass teacup. I love having extra glass elements to match the vase that's in the centerpiece.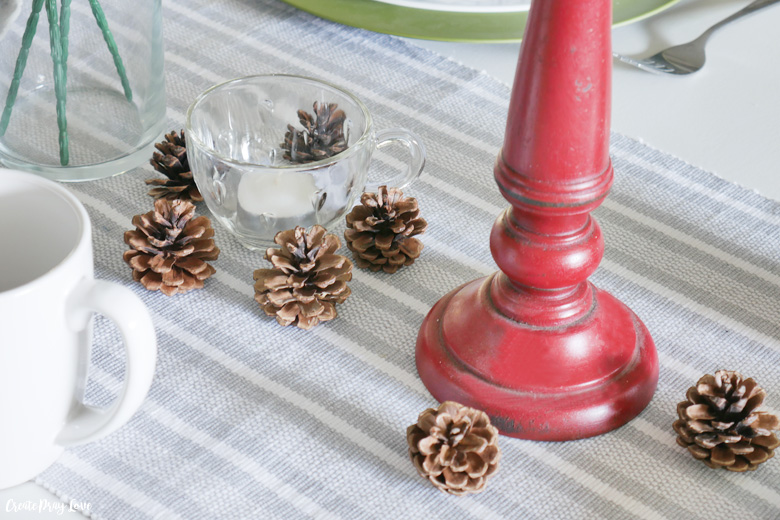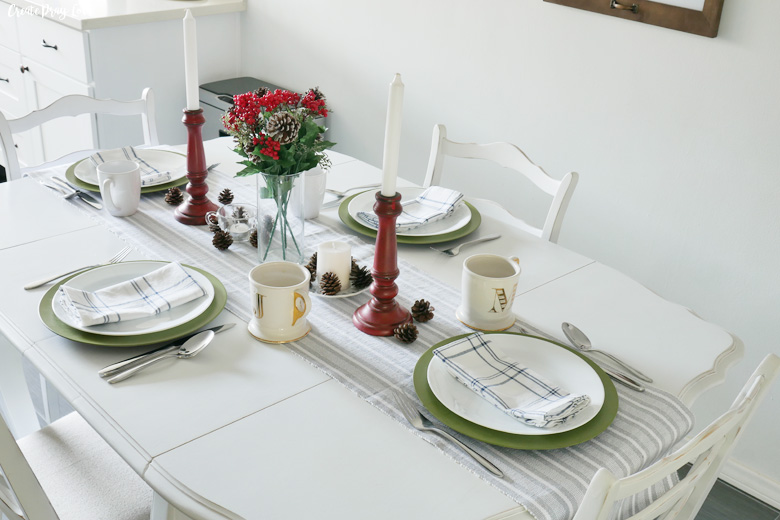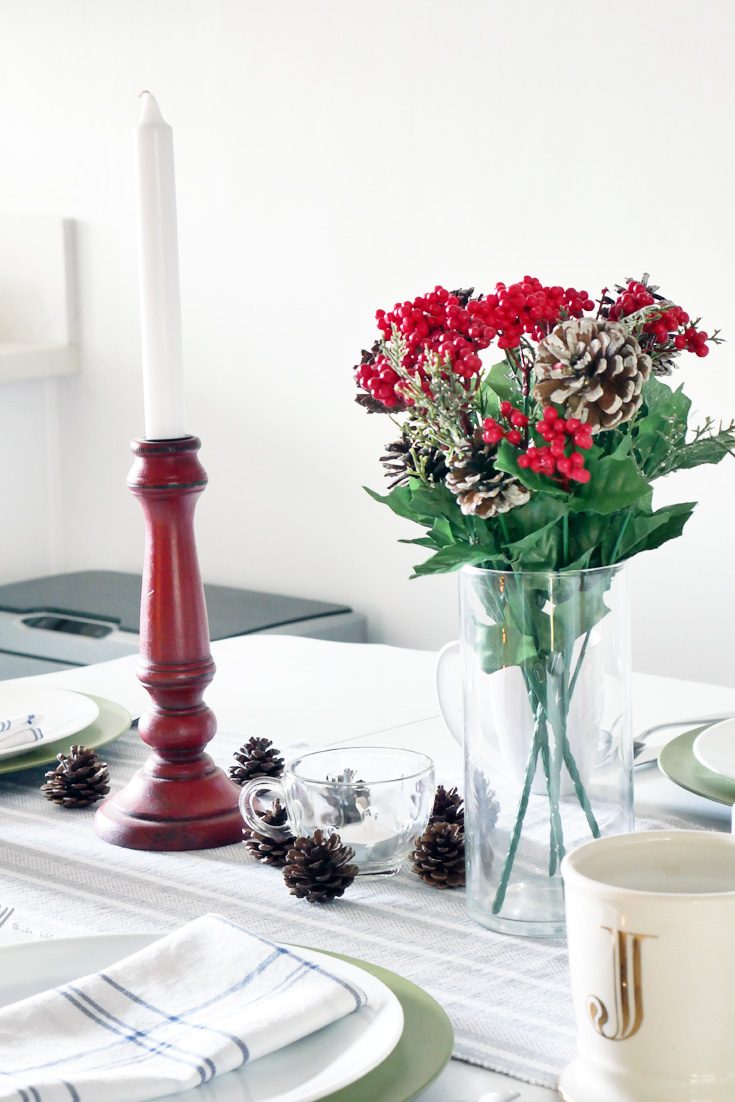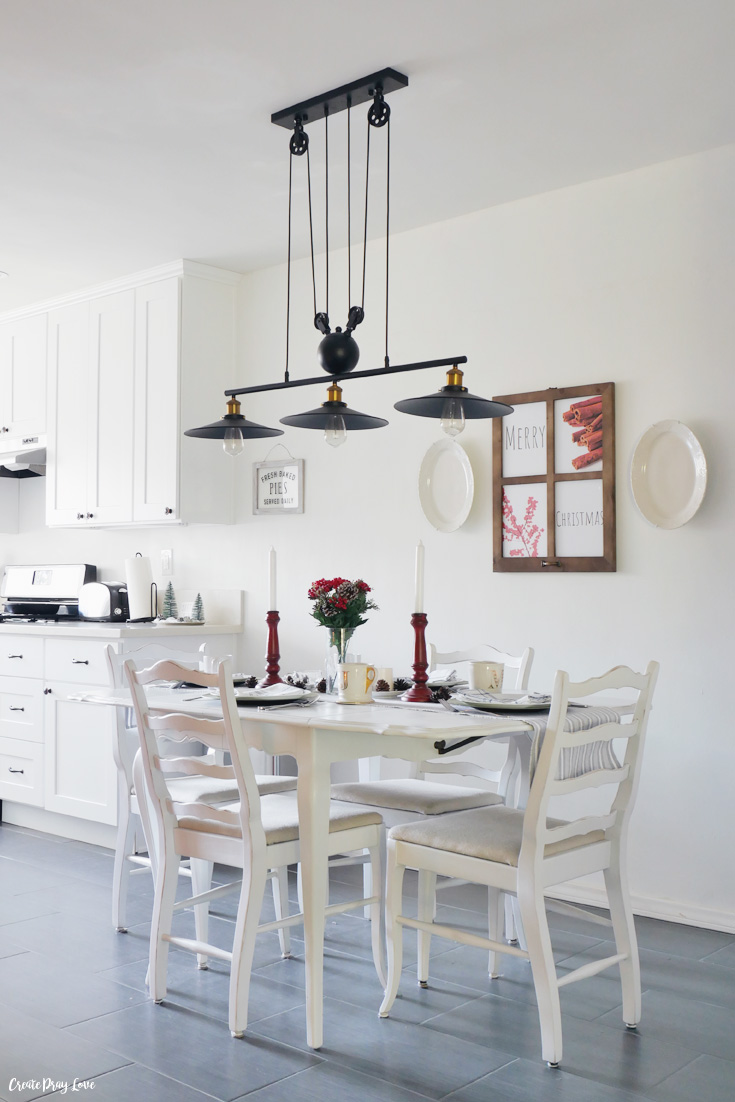 Of course, I also had to switch out the photos in my favorite window picture frame! I created a set of Christmas printables which I will have up in my free subscriber-only resource library until the end of the year!
If you want these printables for yourself, all you have to do is sign up in the form at the bottom of this post & you'll have access to them along with all my other freebies!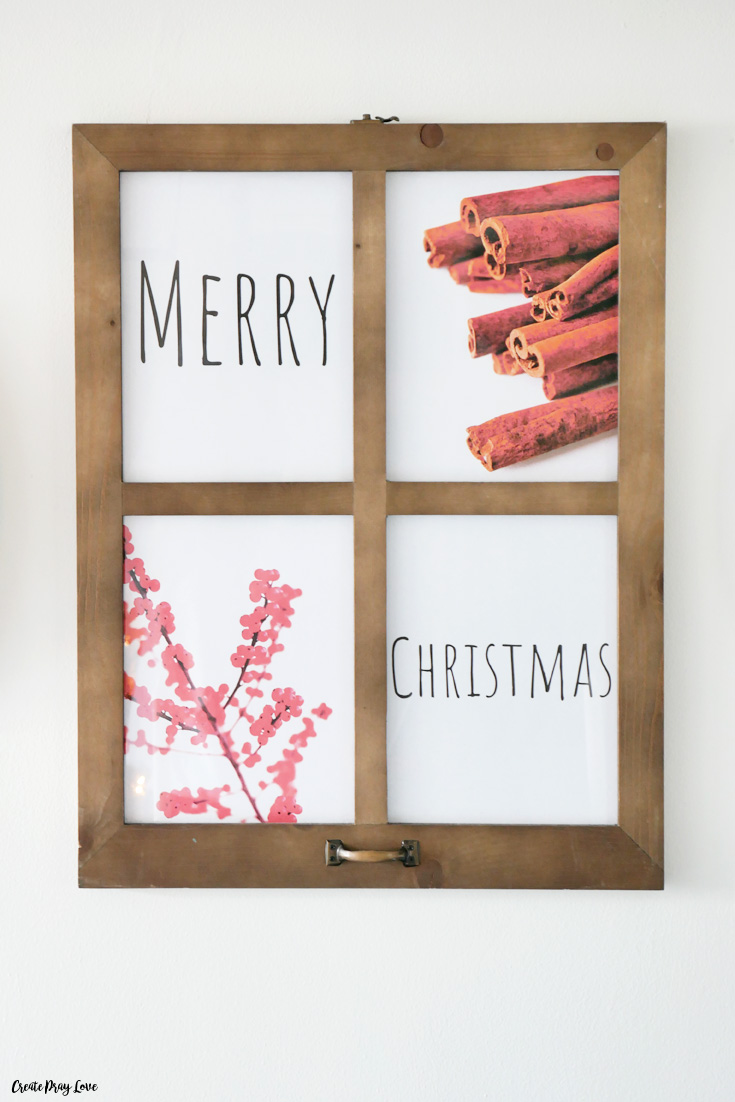 One thing I haven't shown you yet is that we have a few new pieces of furniture on the other side of our dining room! We just bought a small china cabinet for extra storage, which you will see a few pictures after this one. However, I also found this old windsor  chair at the thrift store for $13! I plan to give it a makeover very soon, but for now I am loving having it as a little Christmas chair next to our miniature Christmas tree in our dining room.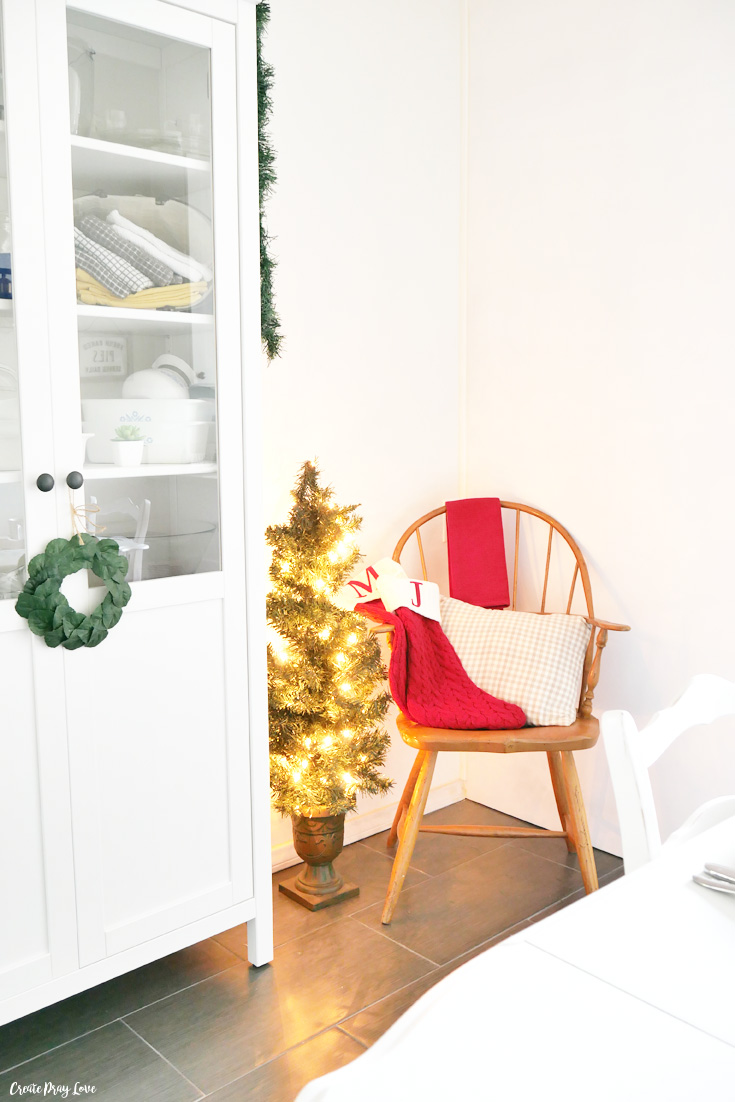 CHRISTMAS HOME TOUR | LIVING ROOM
The first thing I did to our living room was add a few more Christmas decor elements to our gallery wall. I took off the tan coffee filter flower wreath we usually have on there, & replaced it with the plaid flocked garland wreath I got from the dollar store. Then I covered our grapevine wreath at the bottom with extra garland we weren't using. I love that after Christmas is over I can just take off the garland & our wreath will be back to normal! And last I replaced the faux baby's breath buds in the burlap bag with extra garland strands as well.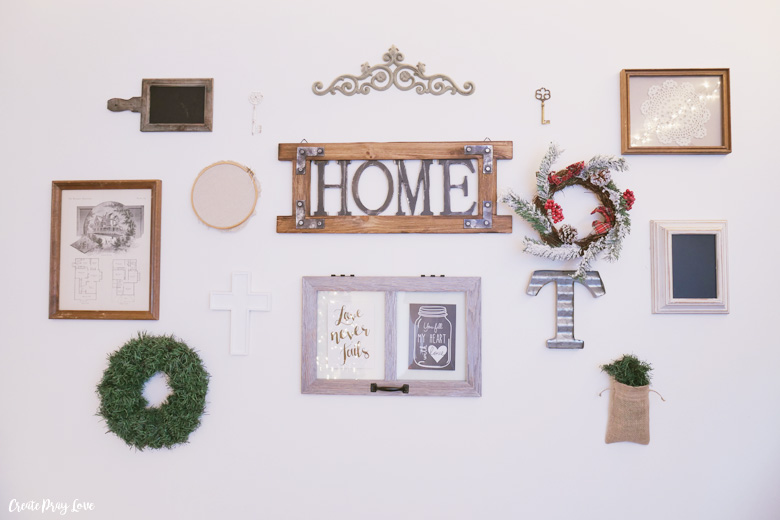 Can you believe this adorable wreath only cost me $2?!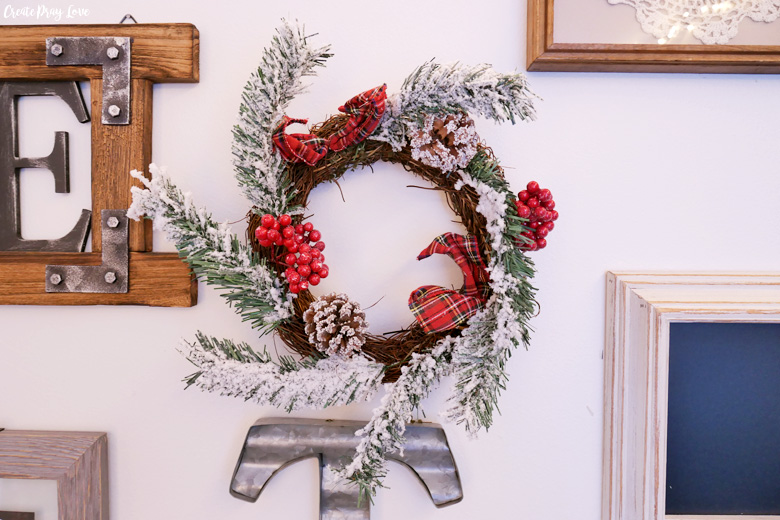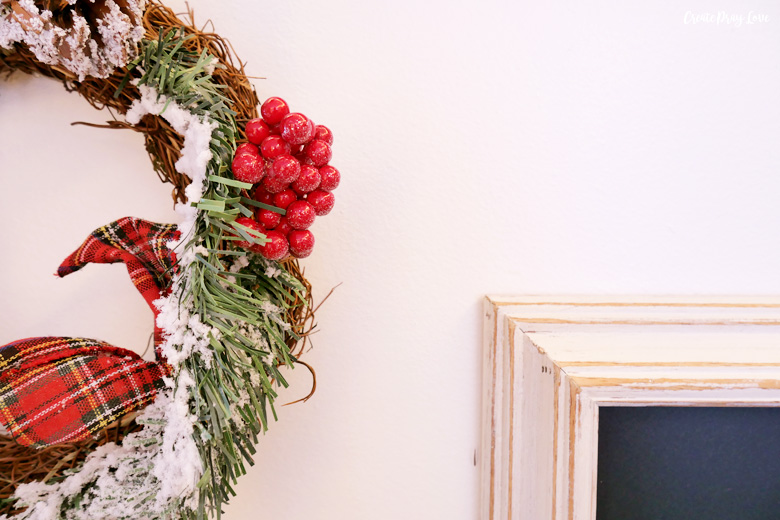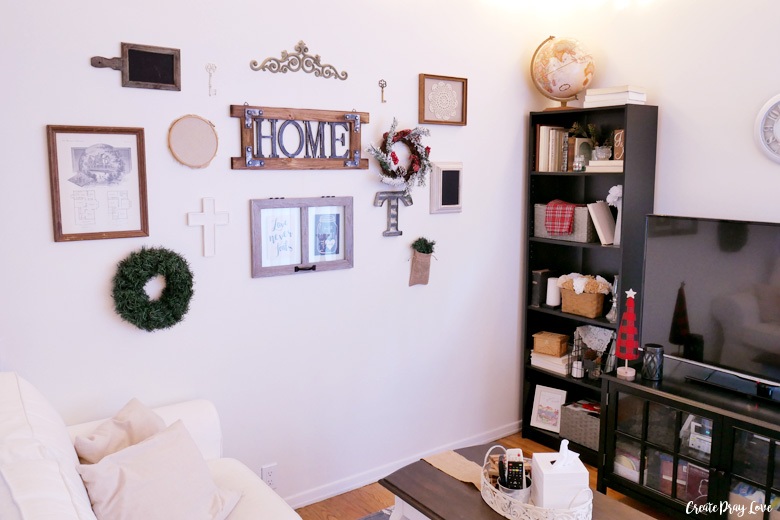 This is just an extra red plaid dish towel that I put on our bookshelf. Hey, it wasn't getting used in the kitchen, so it had to get used somewhere, right?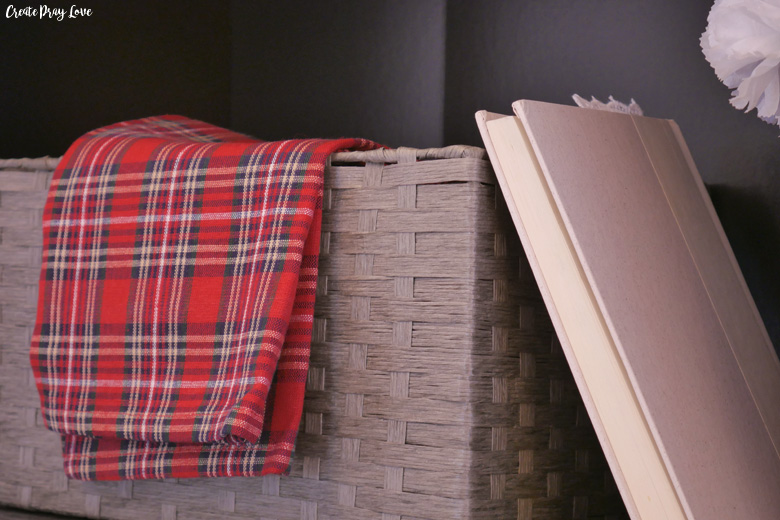 I have shown you all a sneak peek of this beautiful quilt before over on my Instagram, but let me tell you a little bit about it again. This quilt was made by my mom out of old flannel & plaid shirts that either of my grandfathers or my dad had worn at some point. It's so special to me. And although I have it in my home year-round, I especially love displaying it next to our tree during Christmas.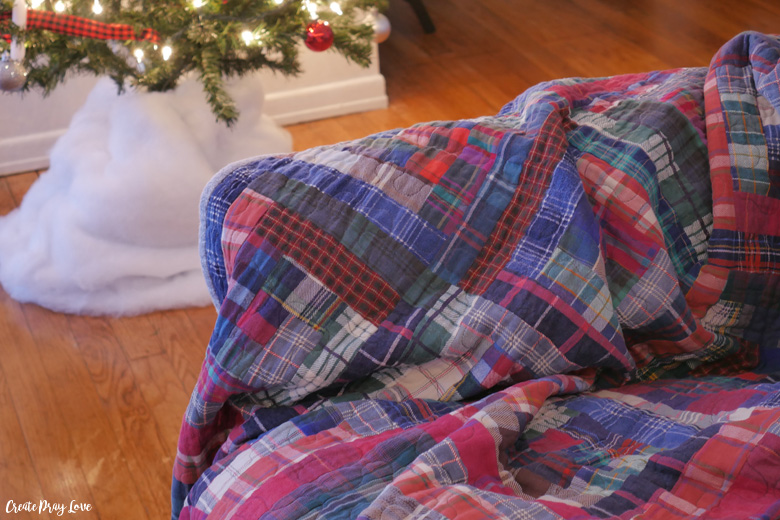 On our other chair I'm displaying this large blanket scarf I found at Old Navy. I love that it's a red buffalo check pattern & also that it matches our tree!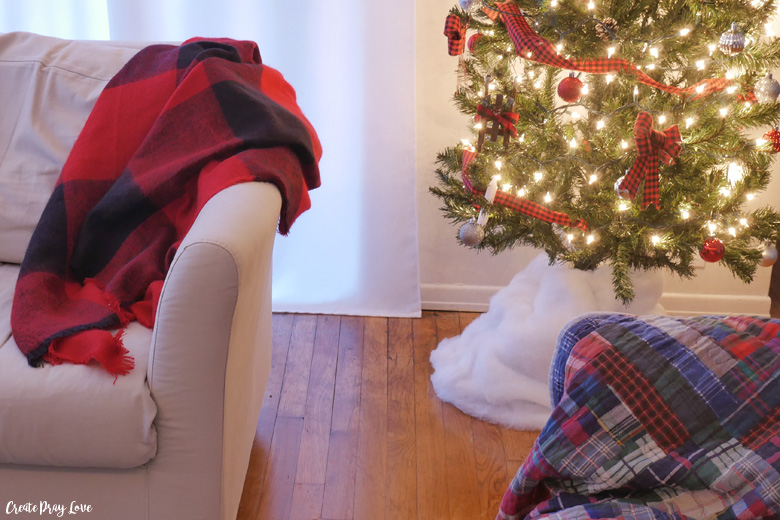 And now to the tree… This is our Christmas tree this year! I decided to decorate it with various vintage elements as well as plenty of red buffalo check bows & ribbons. Almost everything I have on it I found at the dollar store, too! I love how it turned out.
If you want to see more pictures of my Christmas tree, I have a full post about it that you can read here.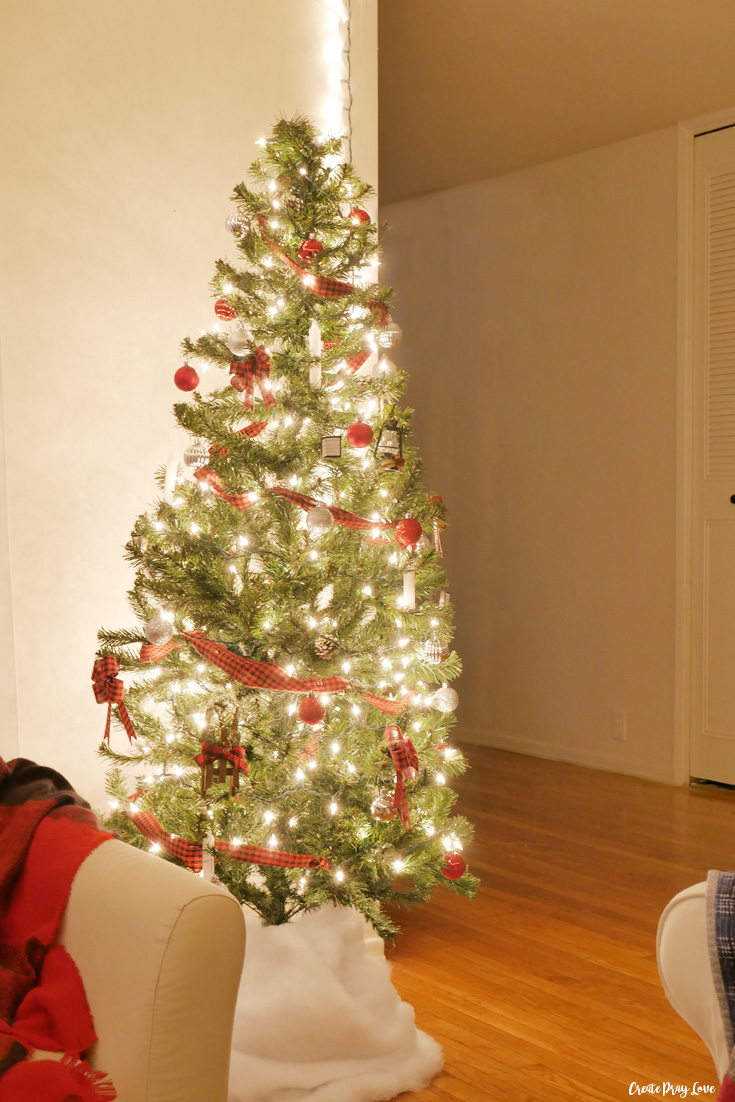 Here's a sneak peek of one of my favorite ornaments, too! But be sure to click through to the full post to see the rest of them. Heads up, they are all gorgeous!
THE MERRY & BRIGHT HOME TOURS CONTINUE!
I hope you enjoyed the end of my home tour! But the fun definitely doesn't stop here.
Next go check out my friend Darlene's beautiful home HERE over at her blog Paper Rose.
Be sure to click through to all of the other hosts after that, because they are so worth checking out!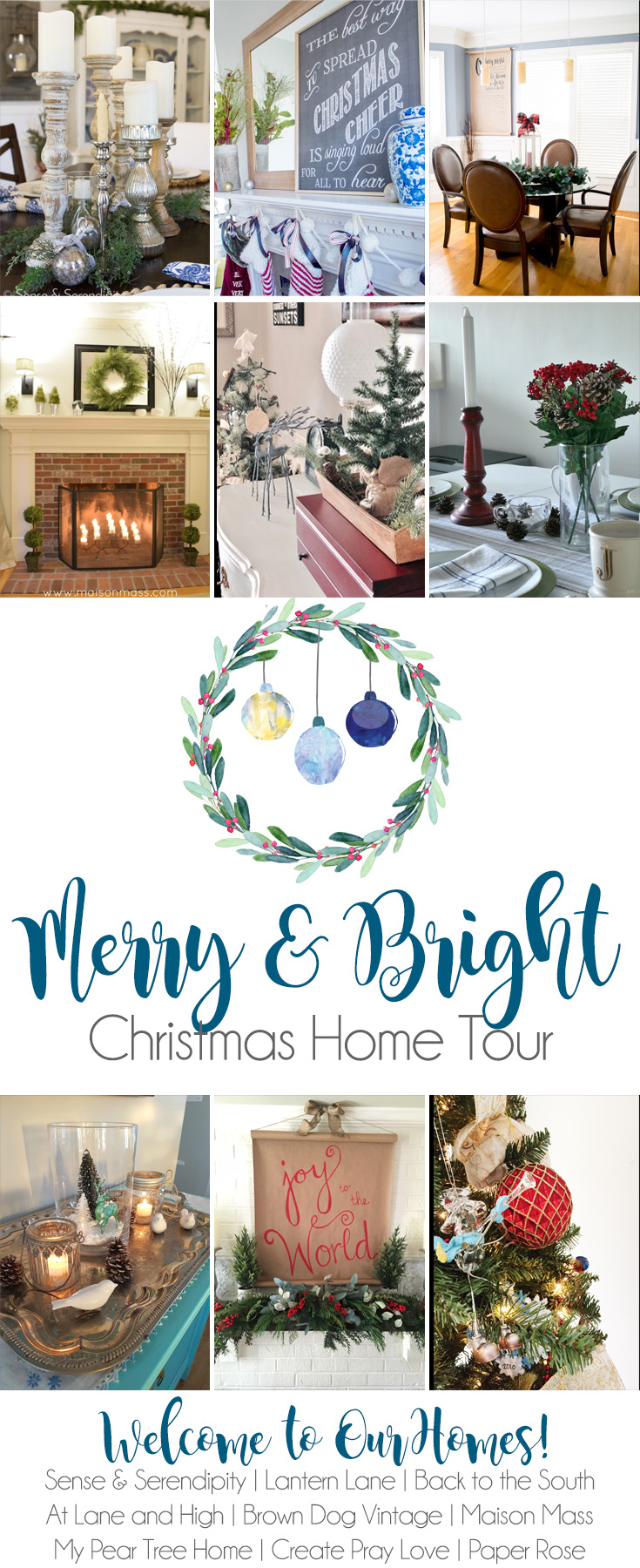 MORE CHRISTMAS BLOG POSTS YOU MAY ENJOY:
Vintage Inspired Red Buffalo Check Christmas Tree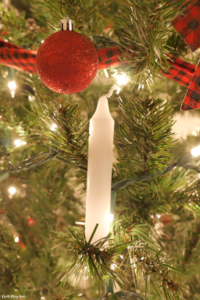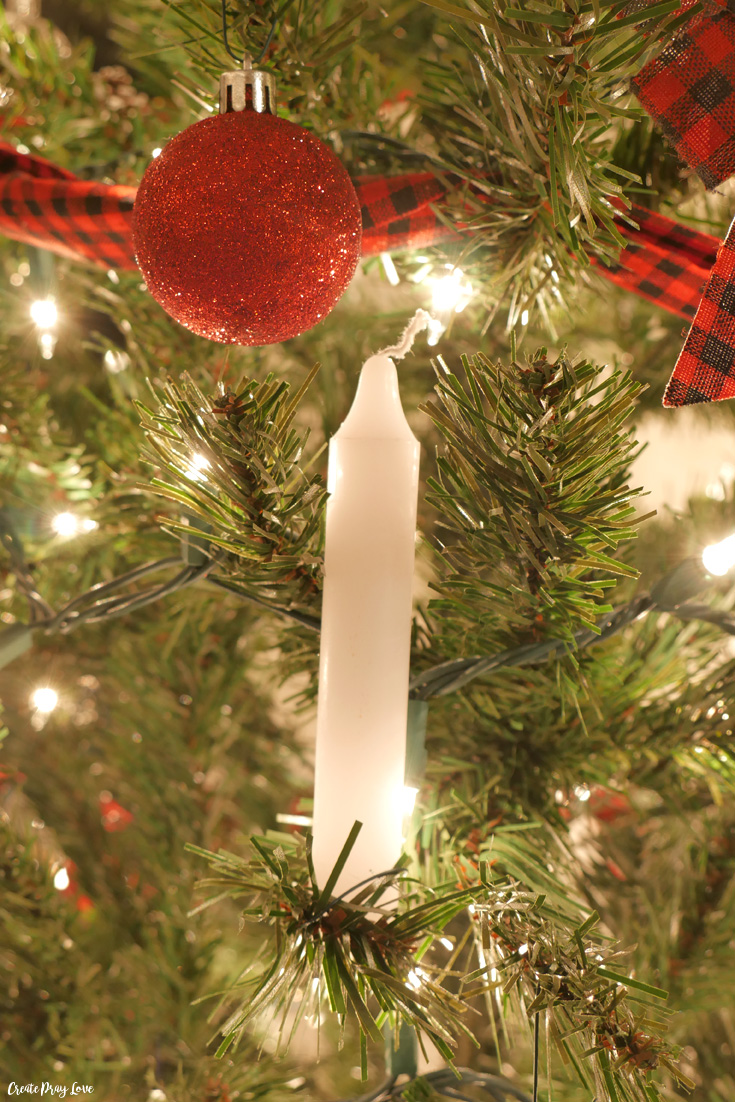 DIY Rae Dunn Inspired Mini Christmas Sign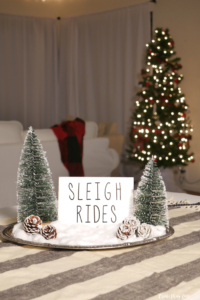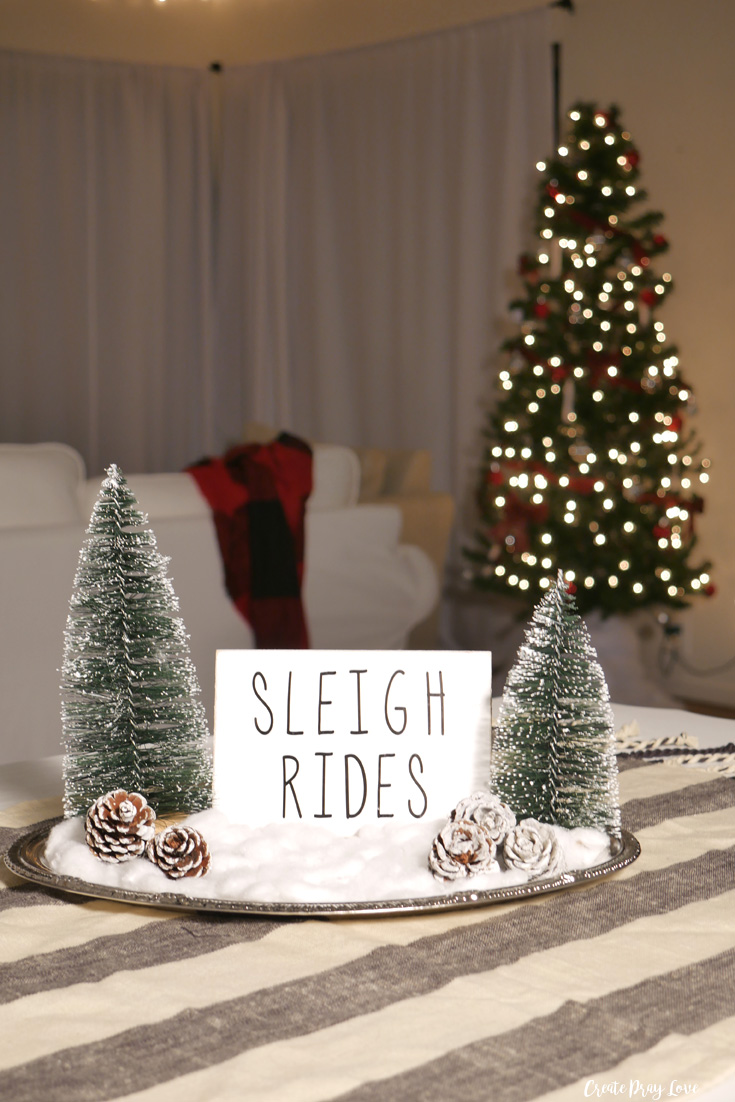 DIY Dollar Tree Christmas Garland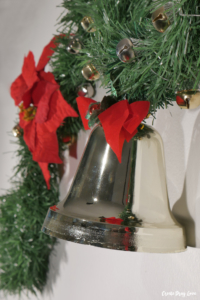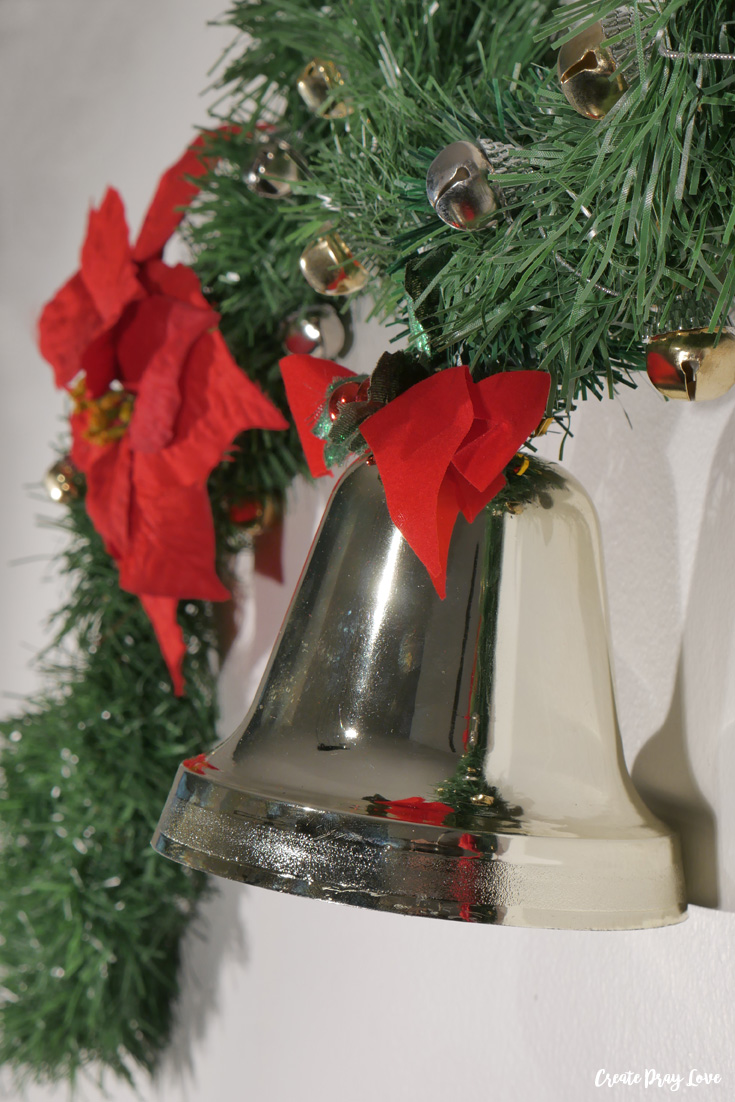 Hearth & Hand Christmas Home Goods and Decor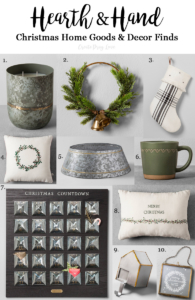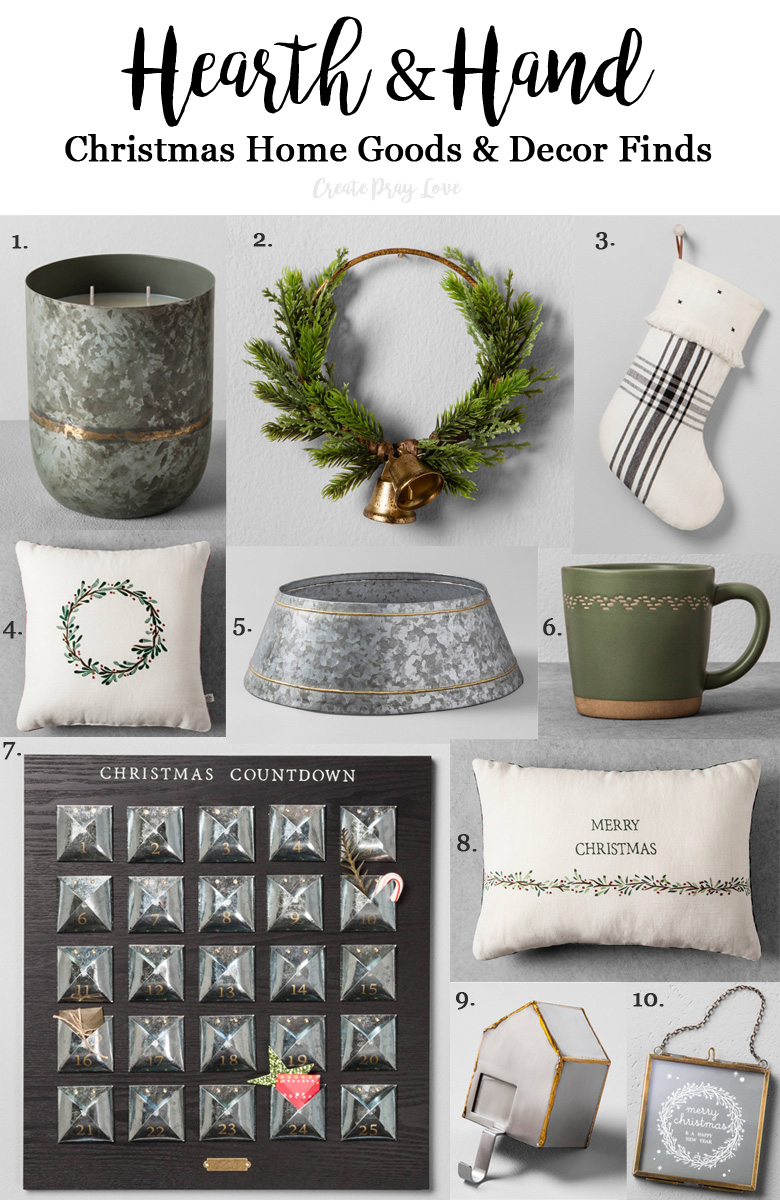 Introvert Christmas Gift Guide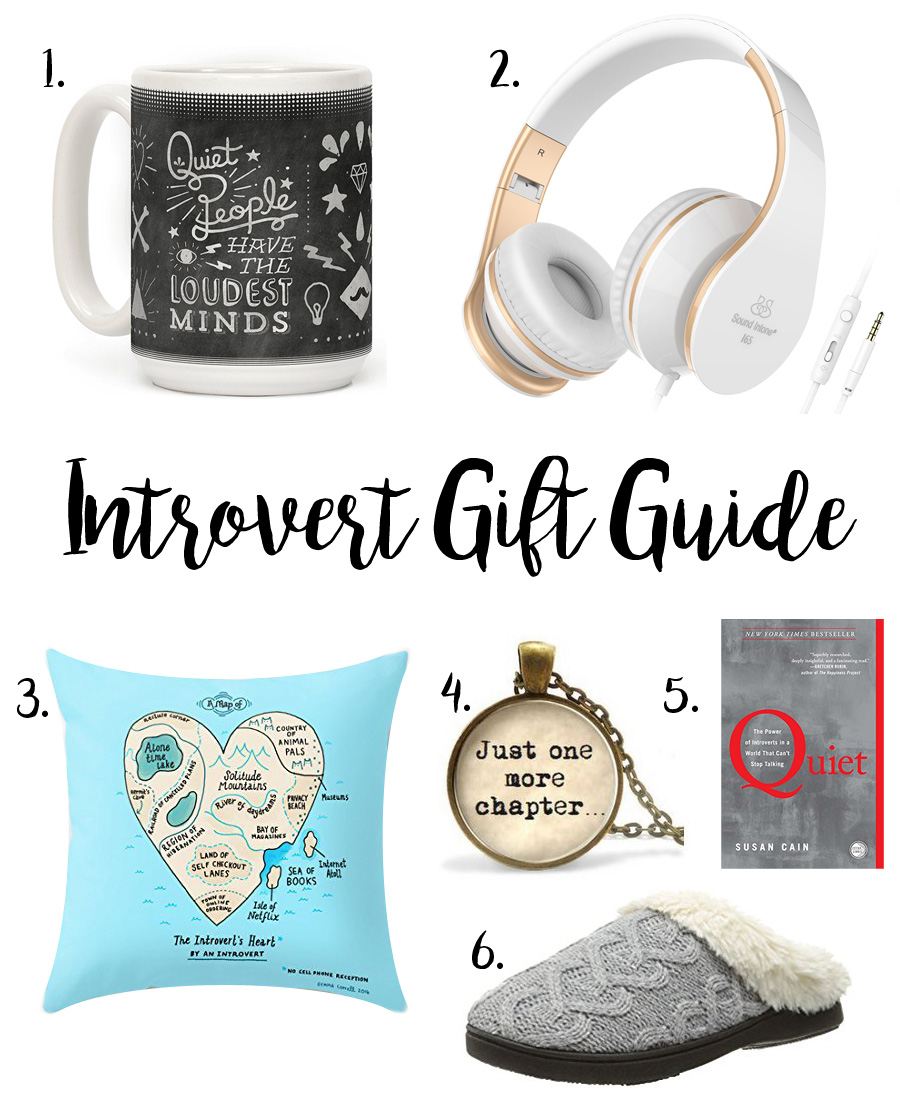 Holiday Gift Guide for the Traveler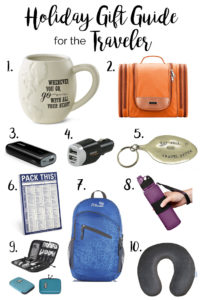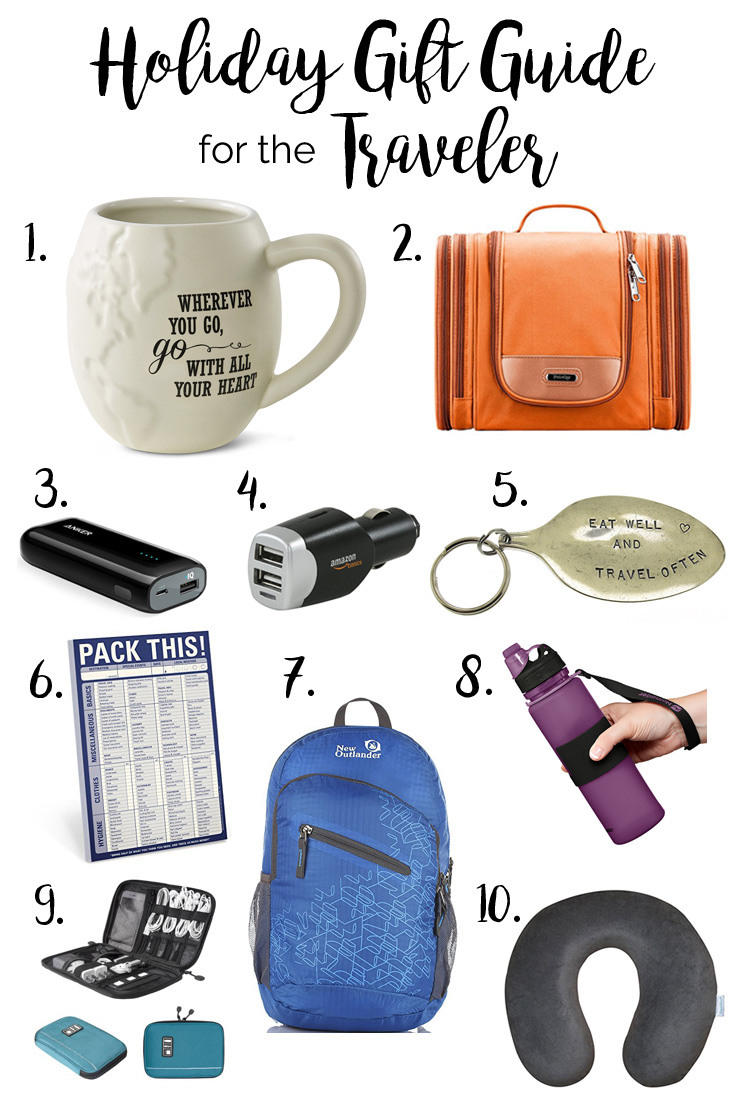 7 Books to Buy for Fixer Upper Fans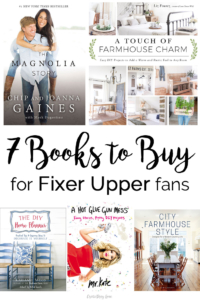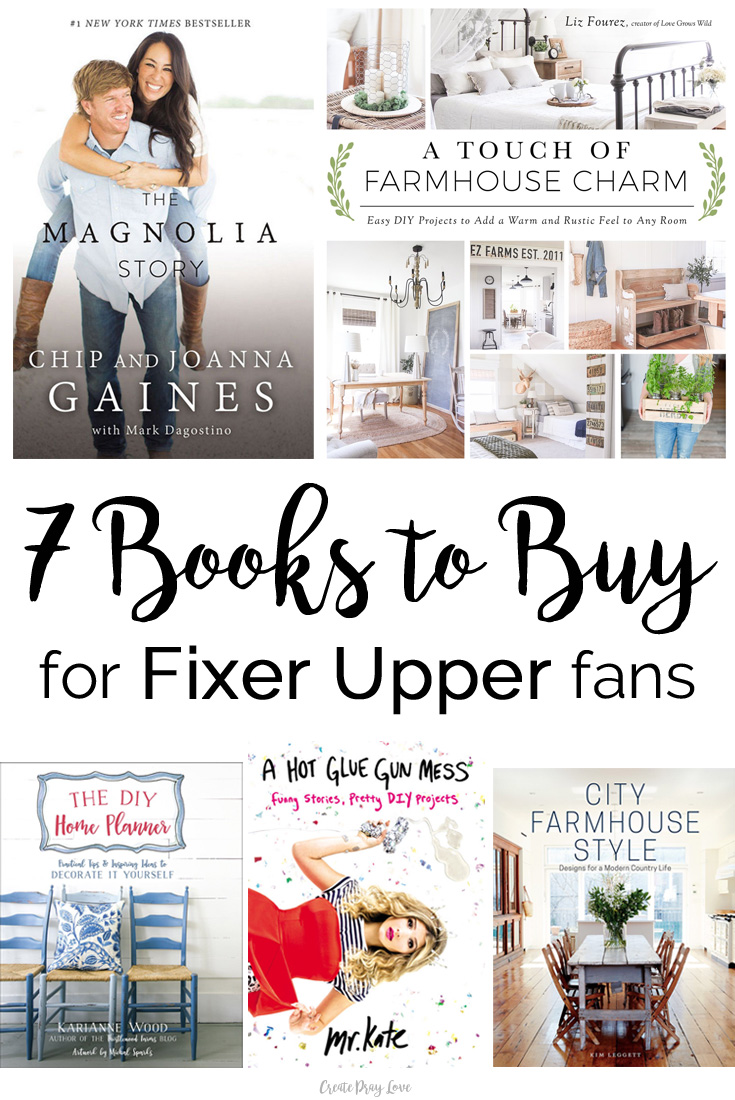 WATCH MY CHRISTMAS HOME DECOR HAUL VIDEO:
In this video, you may recognize most of the things I showed off today in my home tour!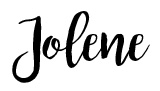 Connect with me on social media!
facebook - twitter - pinterest - instagram