Affiliate links have been used in this post. This means that I may earn a small commission from your purchase at no extra cost to you. If you have any more questions, please click here to read my policies page.
Hi, folks! In case you haven't figured it out by now, I'm an introvert! 😉
I actually think most bloggers are introverts because we love to write out our thoughts, but that's besides the point.
Although it took a big chunk of my life to figure out this aspect of my personality, I can now say with the most absolute certainty that I love being one. It's a huge part of who I am today & I have learned to embrace my unique view on the world.
So it should be no surprise that I took the time to put together an Introvert Gift Guide for the holidays this year. If you have a loved one who's an introvert (or if you are one yourself!) I hope this helps provide some inspiration for your Christmas list!
Check it out below & I'd love to hear in the comments what your favorite items are!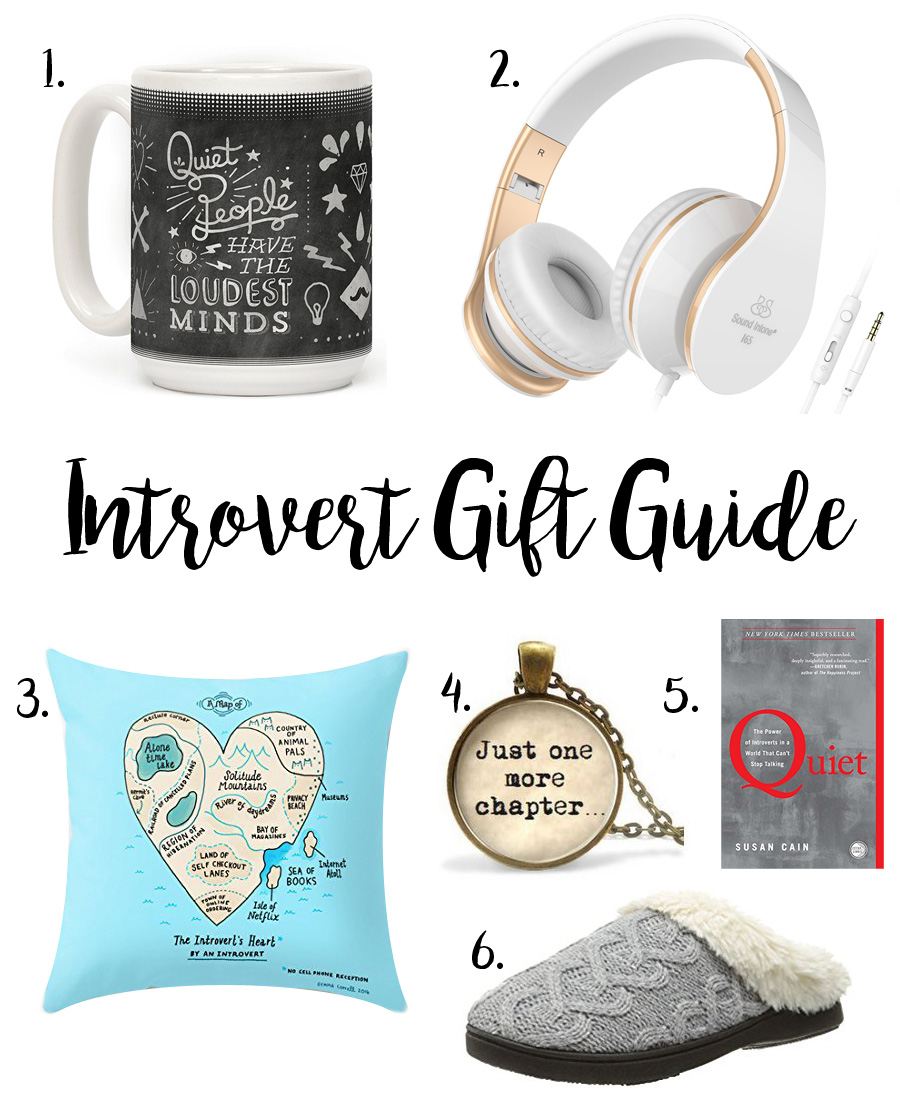 1. I so need this chalkboard introvert mug that says "Quiet People Have the Loudest Minds." It's so true.
2. Check out these snazzy gold & white headphones which are perfect for drowning out the crowds! 🙂
3. I am kind of obsessed this pillow cover which depicts a map of the Introvert's Heart… My favorite things on there are the Isle of Netflix & Land of Self Checkout Lanes. HA!
4. This "Just One More Chapter" pendant necklace is my LIFE. I am a book nerd & the struggle is real when it comes to putting down a really good book.
5. There are four chapters in the book "Quiet" by Susan Cain that absolutely speak to me. If your friend hasn't already read it, snag a copy for him or her! 🙂
6. These memory foam slippers are the same brand as the ones I currently own, and they are the most comfortable things ever! They're perfect for a cozy day spent inside.
ARE YOU AN INTROVERT, TOO? IF SO, WHAT'S YOUR MYERS-BRIGGS PERSONALITY TYPE?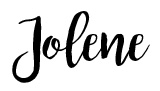 Connect with me on social media!
facebook - twitter - pinterest - instagram