Hi friends! Happy December 1st! Woohoo!! I'm excited today not only because I finally get to share this DIY Rae Dunn Inspired Mini Christmas Sign project with you, but also because I've teamed up with a few other bloggers for a holiday decor themed blog hop! 
All the other projects will be listed at the bottom of this post, so when you're done with this one be sure to check them all out!
Also, I have a YouTube channel now! So scroll down if you want to see the fun video tutorial I put together for this project too!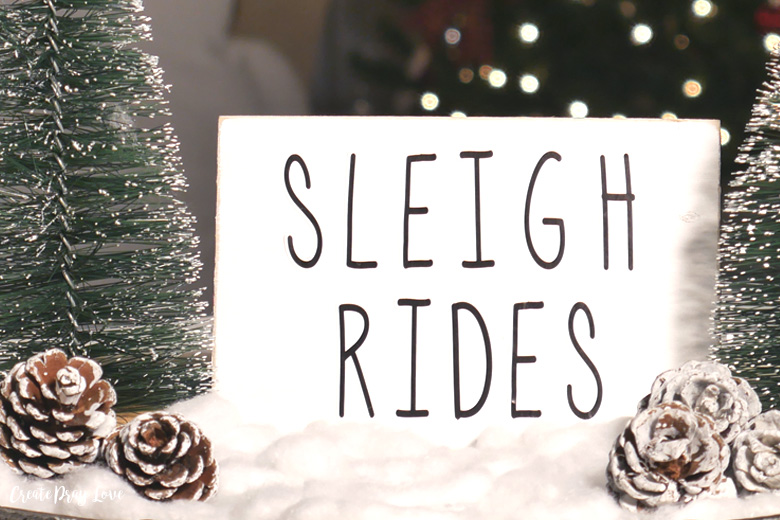 Rae Dunn is the artist behind Rae Dunn Clay, a pottery line that is sold in various stores in the US & has become extremely popular with fans of farmhouse style home decor. There are hashtags on Instagram dedicated to this line of pottery- & when you see them I'm sure you will understand why!
At this point, I have three Rae Dunn Mugs in my collection! One says Create, one says Imagine, & the latest one I've purchased says Tea. I don't know if I'll be getting any more, but I am happy with these for now! I drink a lot of tea, so I love that these mugs are big, & I think they're perfect for a cozy day!
Here's a picture of my Create mug that I have up on my Instagram right now. Make sure you're following me over there for more sneak peeks of my Christmas decor!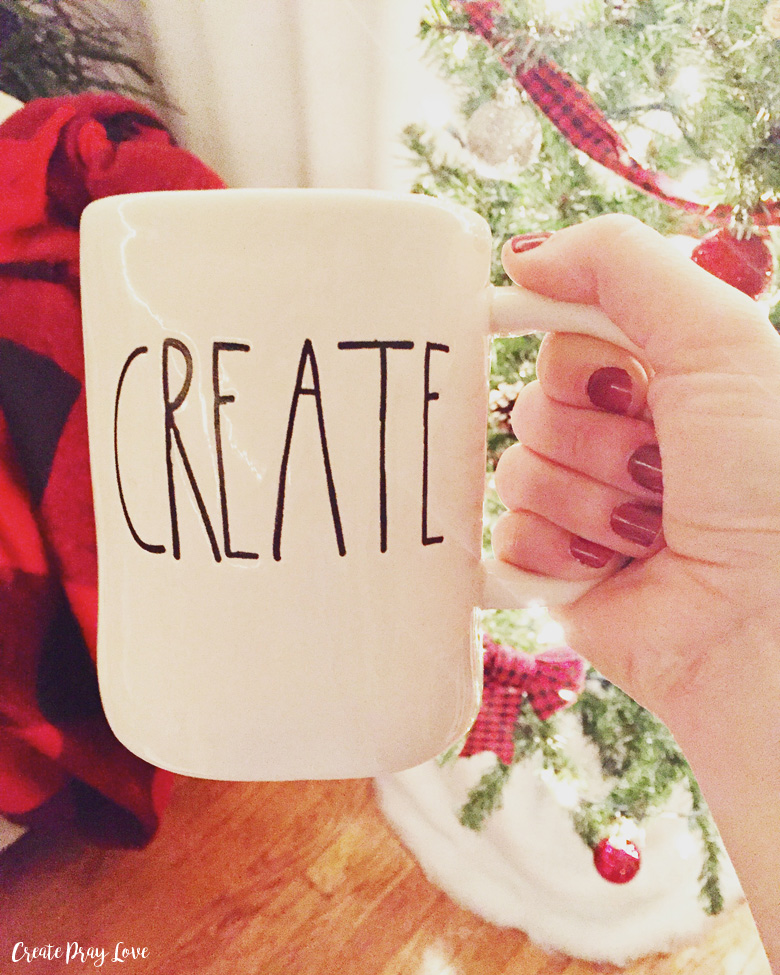 HOW TO MAKE A DIY RAE DUNN INSPIRED MINI CHRISTMAS SIGN:
Supplies needed:
Mini Wooden Plaque

Fine Grit Sandpaper

White Acrylic Paint

Paintbrush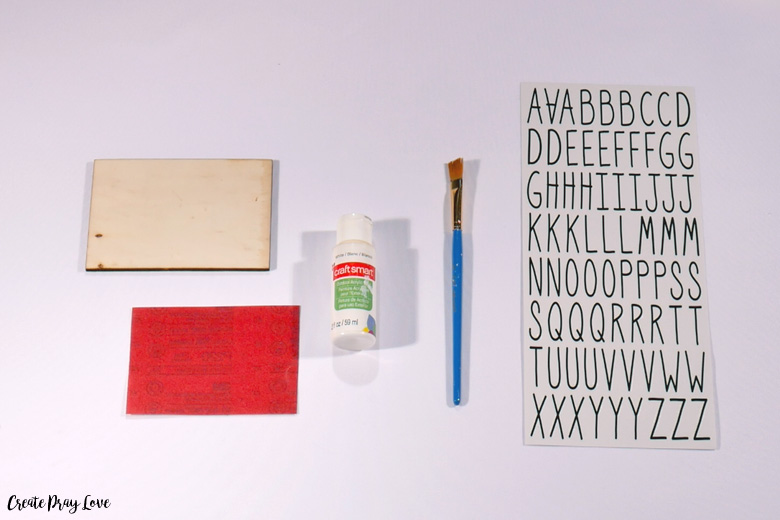 Step 1: Paint the wooden plaque
You may need to do a few layers of paint depending on the wood you're using.
I just ended up doing one thick first coat because I dumped on too much paint!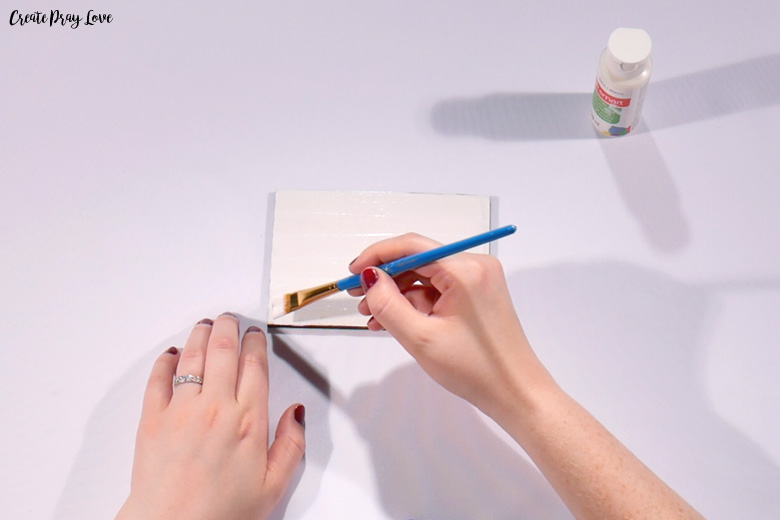 Step 2: Sand down the edges
I wanted to give it a bit of a rustic farmhouse feel, so I decided to sand down the edges of the plaque.
This was after the paint was dry, of course!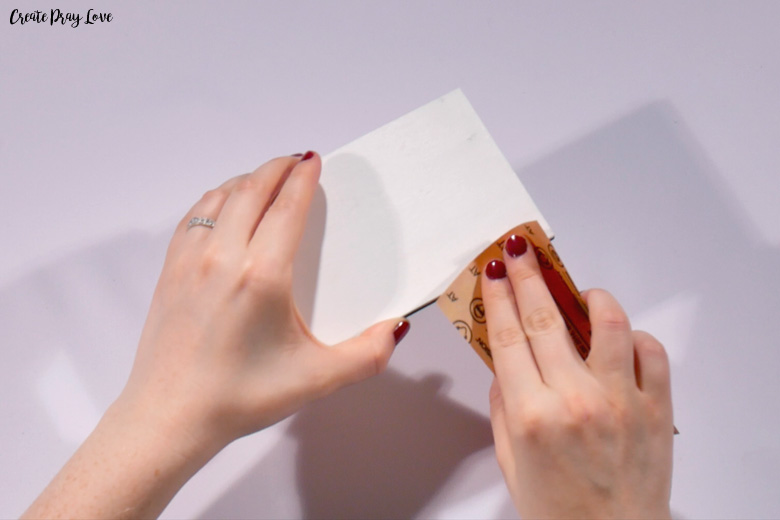 Step 3: Put the alphabet stickers on
This is where you get creative! Your can have your sign say anything festive, from Christmas carol lyrics to a simple phrase you love.
I chose to make my sign spell out Sleigh Rides.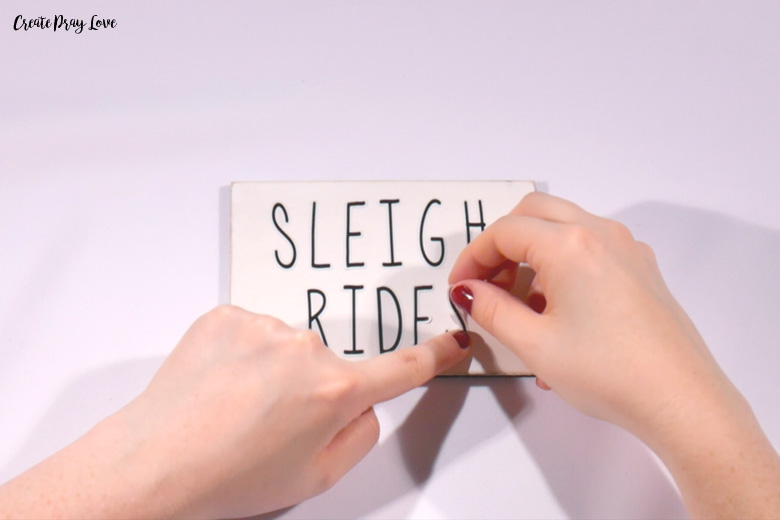 And then you're done!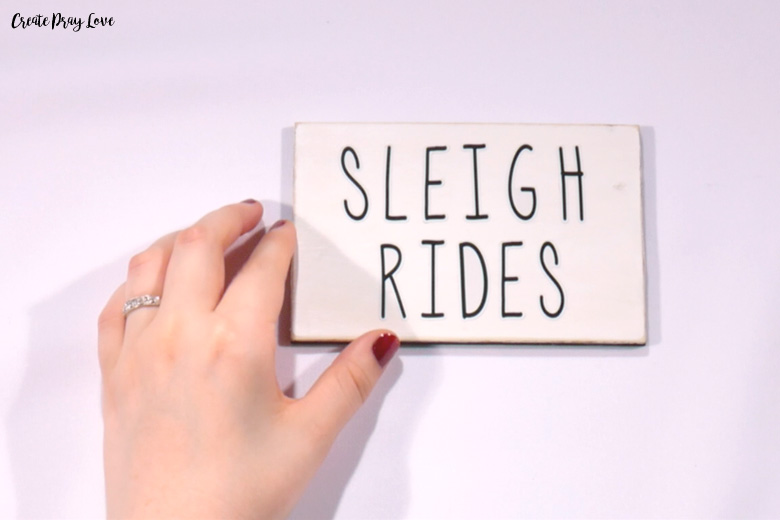 Here's how it turned out!
I styled it here with some items from the dollar store that I showed you in my Christmas Decor Haul Video! I think it's so cute!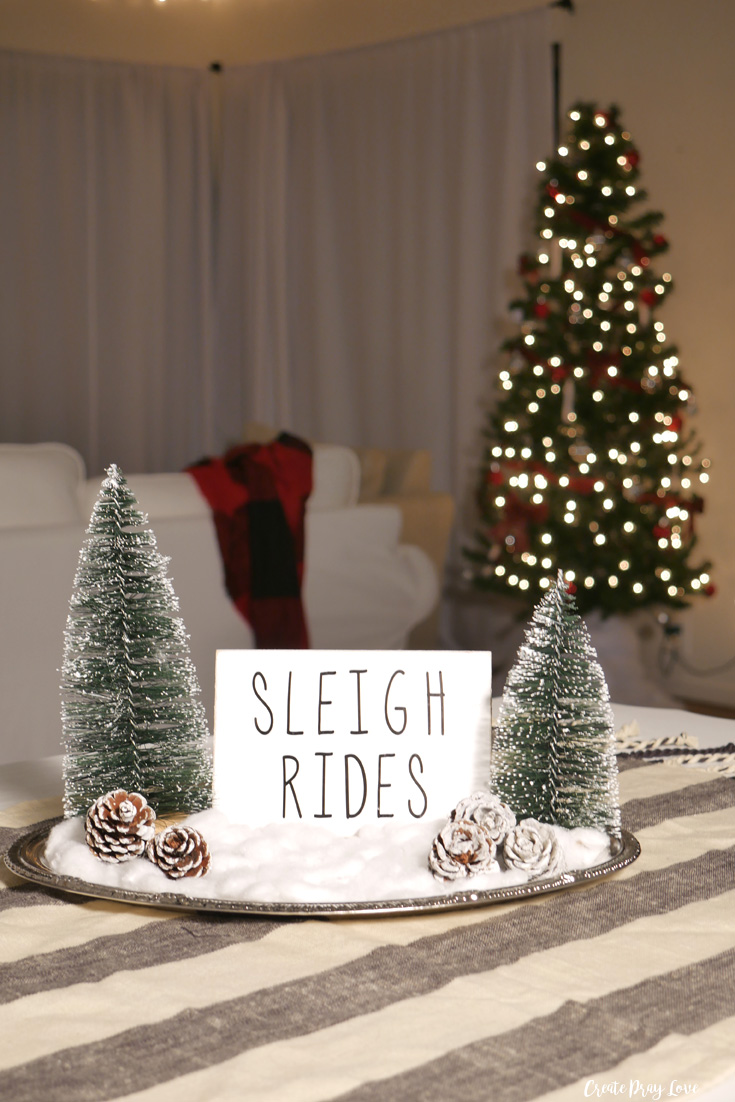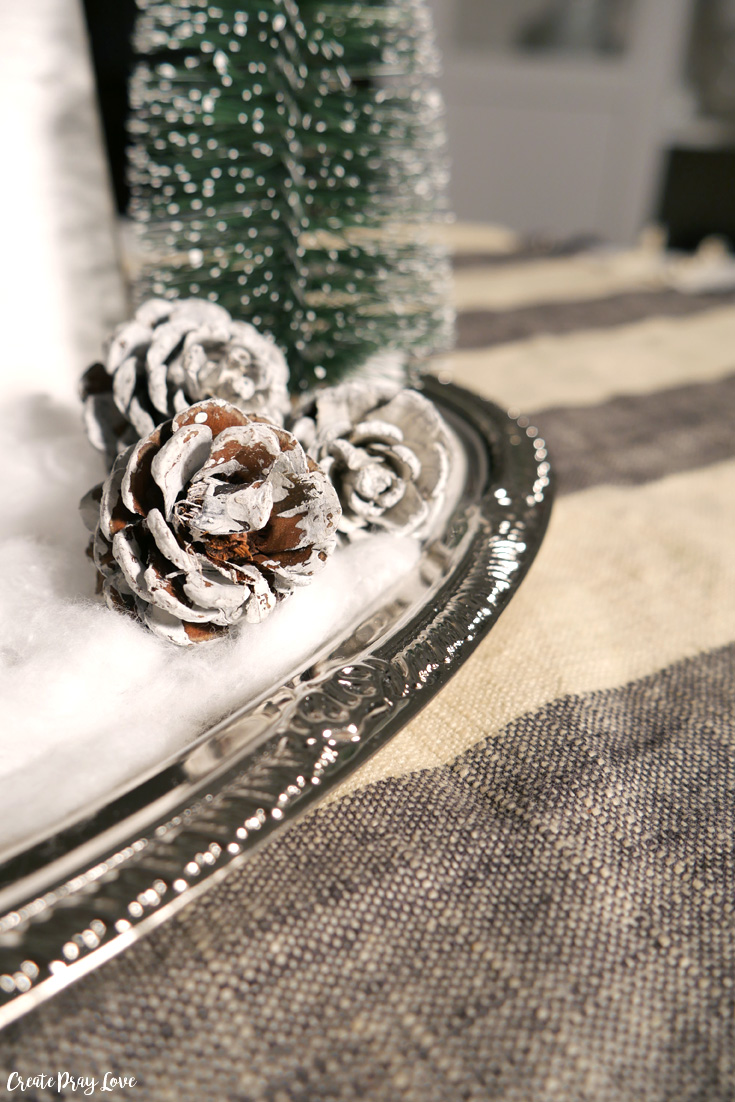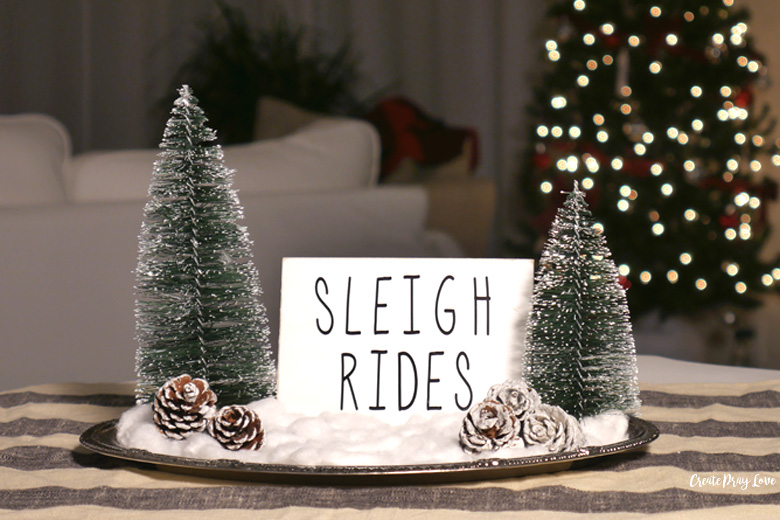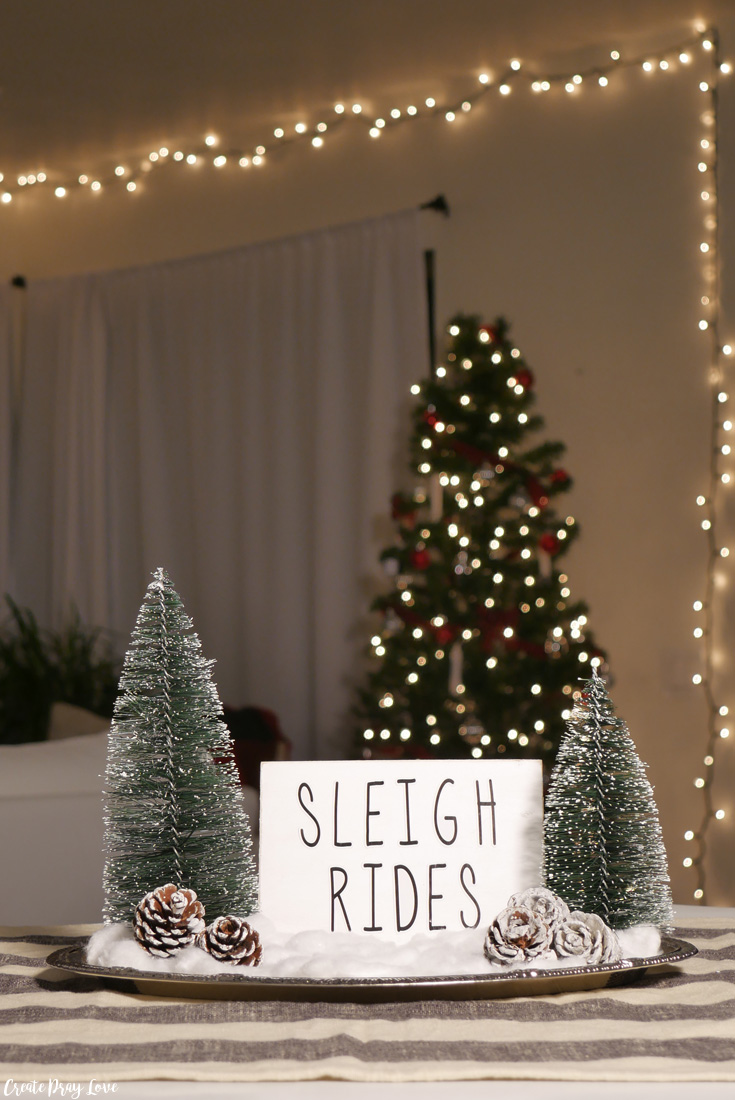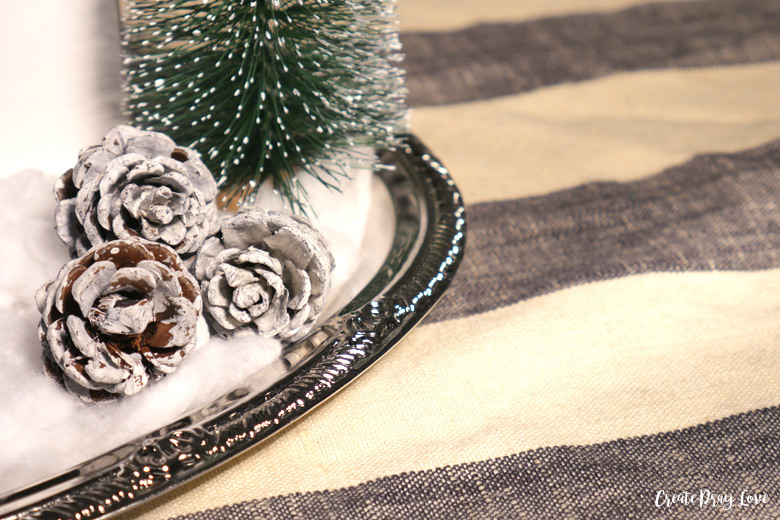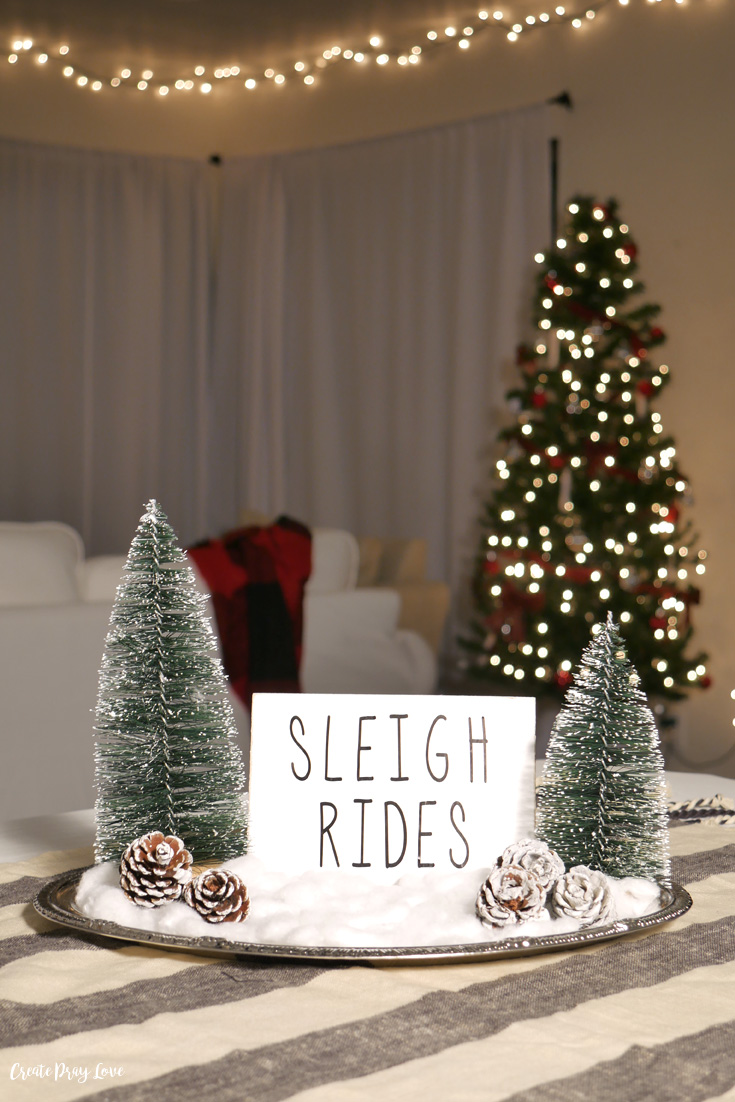 Alright, friends! I hope you enjoyed this tutorial on how to make a DIY Rae Dunn Inspired Mini Christmas Sign! Please be sure to pin this post from the picture below, & keep scrolling if you want to see my video tutorial & also check out all the other Christmas DIY & Craft Projects my friends have posted today! They are simply amazing!
PIN FOR LATER: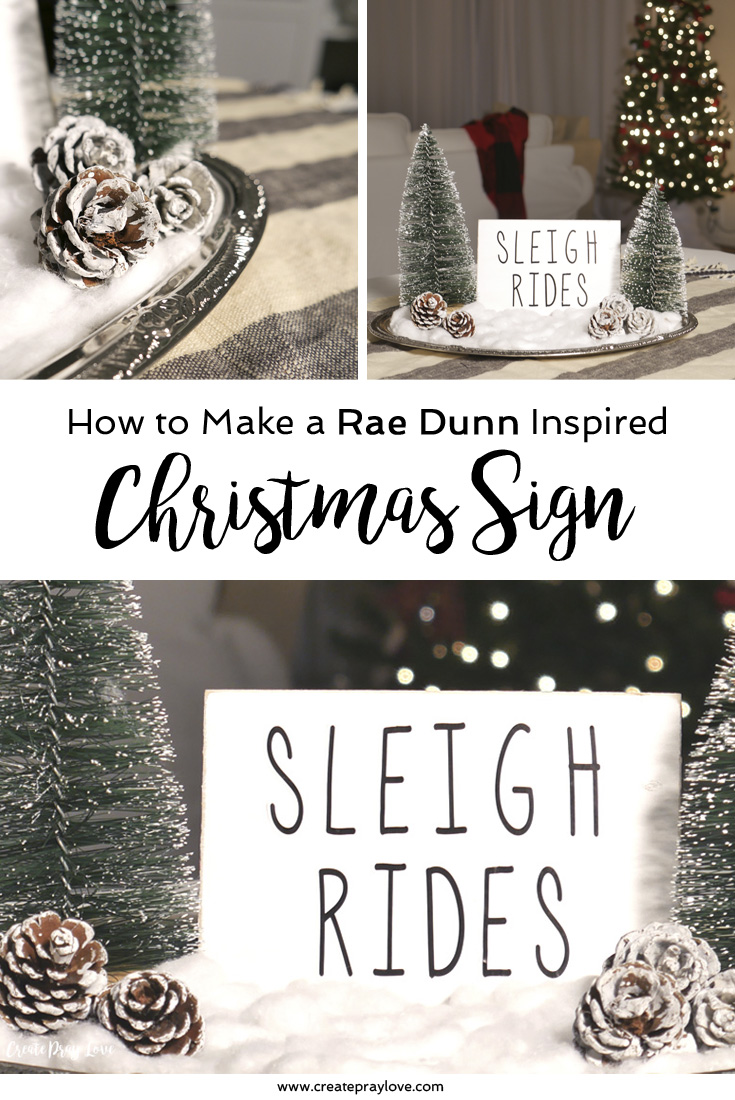 WATCH THE VIDEO TUTORIAL:
MORE STUNNING CHRISTMAS DIY & CRAFT IDEAS:
Loading InLinkz ...
Looking for even more DIY Christmas decor inspiration? Go browse the archives at All Free Christmas Crafts & be inspired!!

If you enjoyed this post, you might also like these!
DIY Dollar Tree Christmas Garland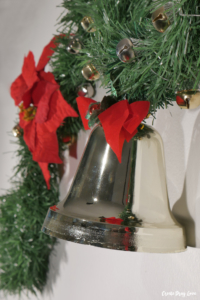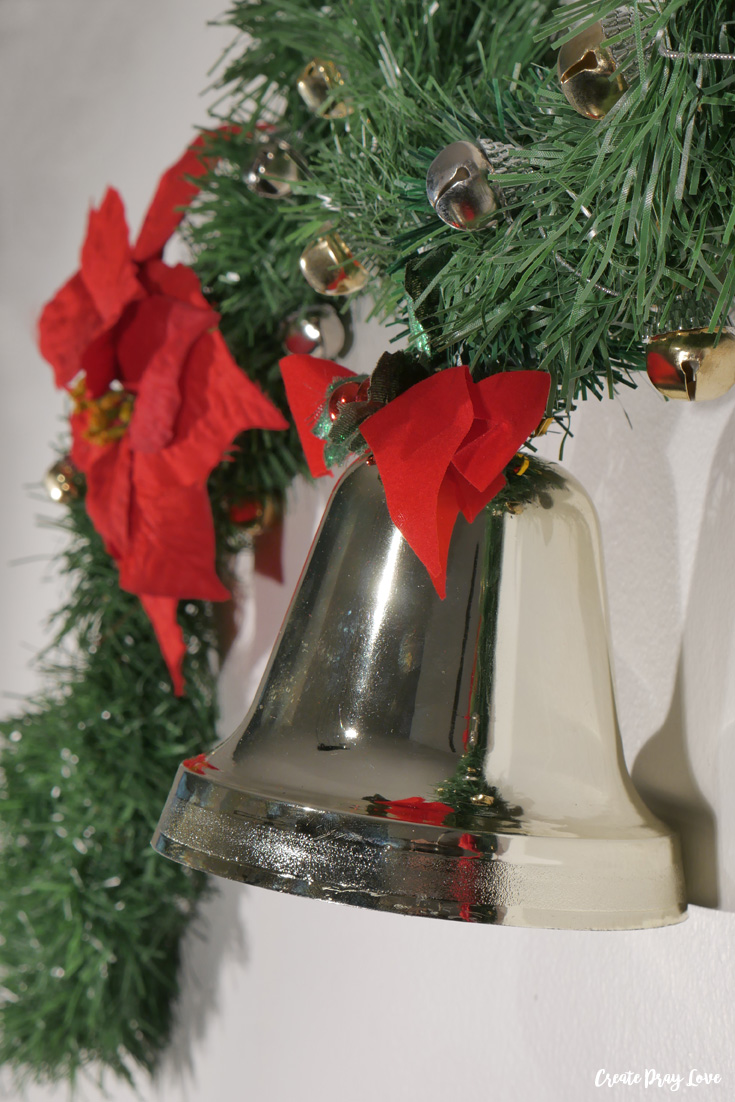 7 Books to Buy for Fixer Upper Fans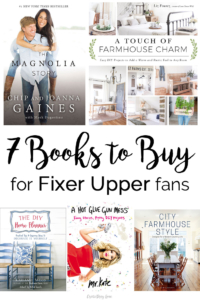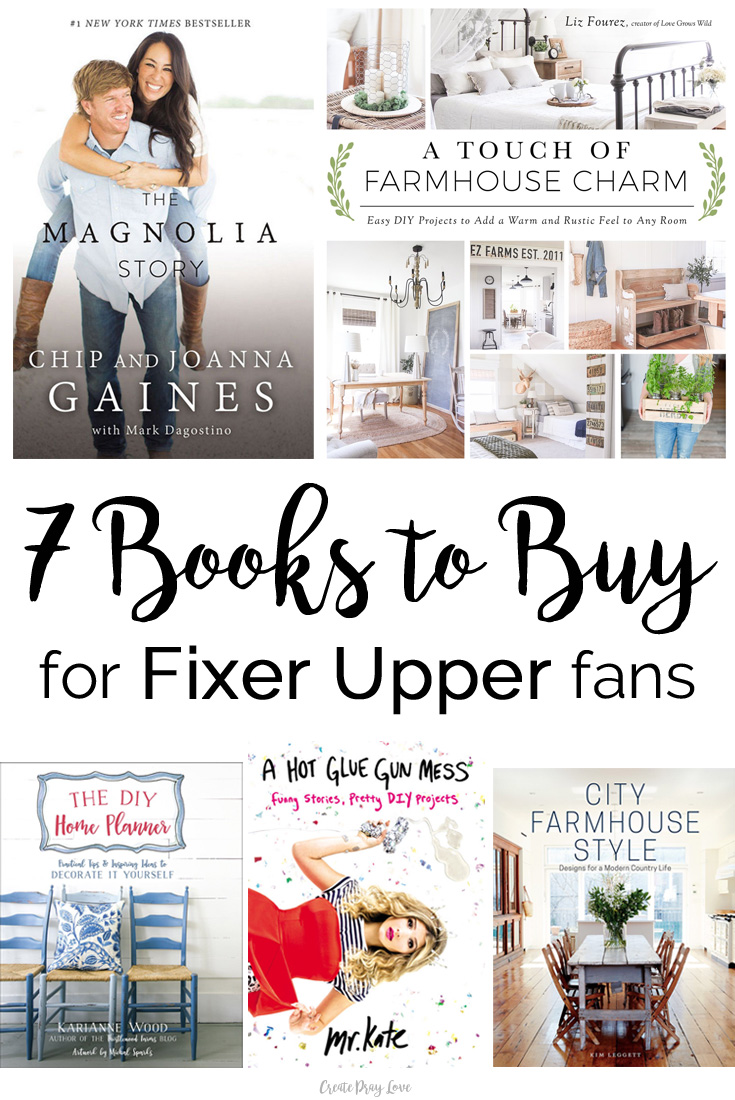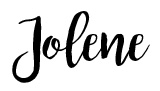 Connect with me on social media!
facebook - twitter - pinterest - instagram